Kodak Easyshare Camera Reviews
See our digital camera rankings for Kodak's popular Easyshare line.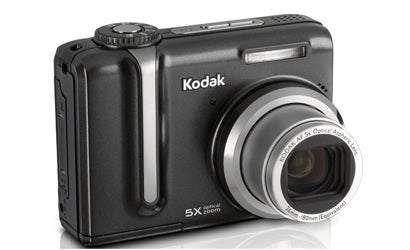 We may earn revenue from the products available on this page and participate in affiliate programs. Learn more ›
Kodak EasyShare Z885
It's hard to believe an 8.1MP compact camera with a 5X optical zoom, manual controls, a 2.5-inch LCD monitor, VGA video recording capability, and an extensive list of image presets can be had for less than $200. This one is about $160, street, so we guess shooting in low light at ISO 8000 is just icing on the cake. Read our test report, or check out our gallery of images taken with the Z885. Currently priced at about $159, street.
Kodak EasyShare V1003
This model comes without compromise. Its user-friendly features include in-camera help screens and an undo-delete function that lets you retrieve a picture you've accidentally erased. The Favorites function stores display-sized files of your fondest shots in the V1003's internal memory, so you can share them on the spot. A shake alert warns you that your picture might be blurred if you don't use flash, while after-the-fact fixes allow cropping and red-eye removal. The new EasyShare mates with the line's computer and printer docks for one-button uploads or printing. Its 3X optical zoom is a 36-108mm (equivalent) f/2.8-4.9; the LCD screen measures 2.5 inches. You can shoot MPEG-4 video and set speeds up to ISO 1600. And the V1003 has one of the easiest panorama stitchers around. The V1003 is available in nine colors, including Pink Bliss and Mystic Purple. Currently priced at about $159, street.
Kodak EasyShare Z712 IS
Kodak's EasySHare Z712 IS is a long-range zoomer that gives you about as much for your money as any camera in this class: 36-432mm equivalent f/2.8-4.8 Schneider 12x optical zoom, lens-based image stabilization, fast click-to-capture speed (a claimed 1/4-second), 2.5-inch LCD monitor, eye-level electronic viewfinder, 32MB internal memory backup to the SD card slot, QuickTime MPEG-4 movies with mono sound, and very adept panorama-stitching. When you're finished shooting, set it down on a Kodak Printer Dock and effortlessly pop out 4x6s. Currently priced at about $210, street.
Kodak EasyShare V1253
The 12-megapixel Kodak EasyShare V1253 offers a 3x zoom lens and a 3.1-inch LCD. Featuring 22 automatic shooting modes, face-detection technology, a light-sensitivity limit of ISO 1600, and a 1.7fps burst mode, this ultracompact point-and-shoot is geared toward easy snapshot photography. The camera incorporates digital image stabilization and Kodak's Perfect Touch technology, which automatically optimizes image brightness and shadow detail. The camera's video modes can record smooth 30fps footage at a 1024×720 resolution that makes it suitable for display on a high-definition TV. The camera can save video in the space-efficient MPEG-4 format and capture stereo sound. Like all EasyShare cameras, the camera is compatible with Kodak's docks and portable printers. See what the PopPhoto.com users had to say about the V1253. Currently priced at about $235, street.
Kodak EasyShare Z1275
It wasn't long ago that each extra megapixel in a digital compact cost you a hundred bucks more. The 12.1-megapixel EasyShare Z1275 lowers that premium to around $20 a megapixel. Its compact body accommodates a 35-175mm f/2.8-5.1 (35mm equivalent) Schneider Variogon zoom and a 115,000-pixel, 2.5-inch LCD monitor. (There's no optical image stabilization, only digital.) As with all EasyShare cameras, the Z1275 is compatible with Kodak's docks and portable printers. Offering both manual and program exposure modes, including nine "scene" settings, the Z1275 can shoot at a wide range of shutter speeds, and its equivalent sensitivity goes up to ISO 3200, for flash-free low-light shooting. Other notable features include spot and center-weighted metering, five color modes, voice annotation, and a 1.7fps continuous-shooting mode that captures three frames in one burst. There's also automatic exposure bracketing, a live histogram, and light-sensitivity settings as high as ISO 3200. Currently priced at about $195, street.
Other Kodak News:
• Kodak Adds EasyShare HDTV Camera Dock
• Editor's Choice: Kodak EasyShare EX811 8-inch Digital Picture Frame
• Kodak EasyShare Gallery Offers Same-Day Print Orders
• Kodak Introduces New Portable Printer Dock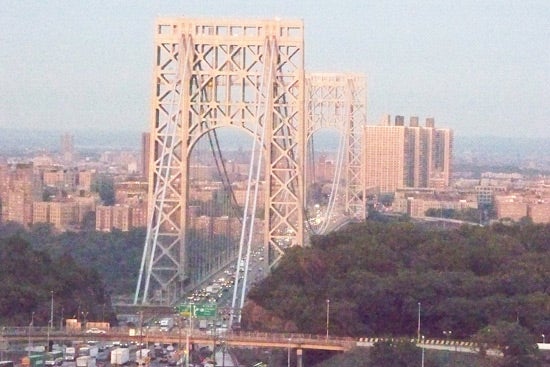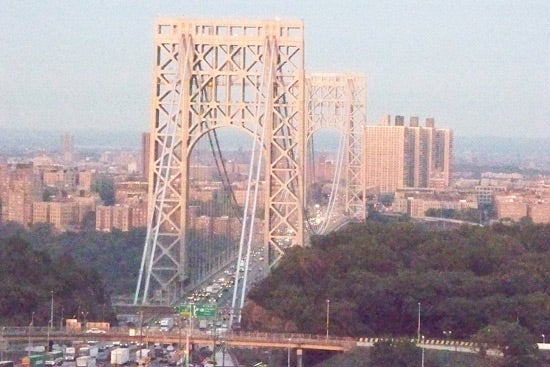 Kodak-Easyshare-Z885-George-Washington-Bridge-in
George Washington Bridge in NYC shot at dusk with the Kodak Z885's amazingly high ISO setting of 8000. Sure there's noise, but what other digital camera has an ISO setting that high?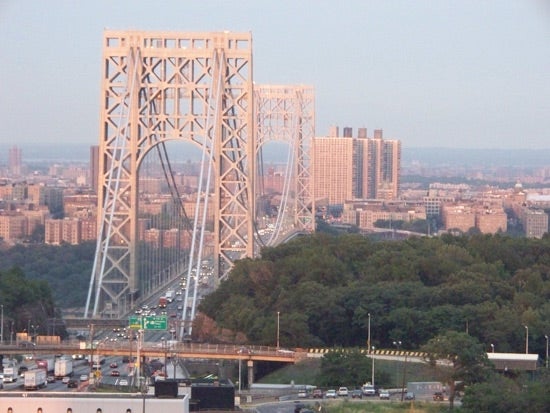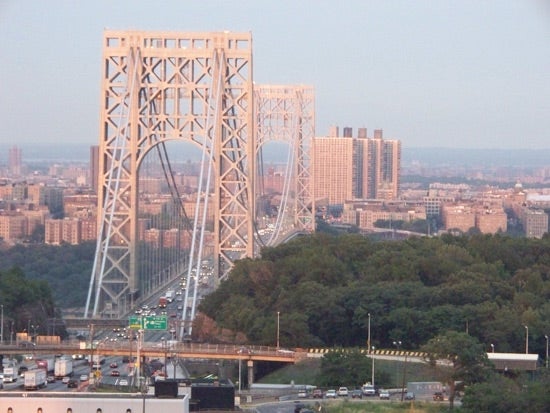 Kodak-Easyshare-Z885-Same-shot-taken-at-ISO-1600
Same shot taken at ISO 1600. The noise is greatly reduced, especially in the truss and sky.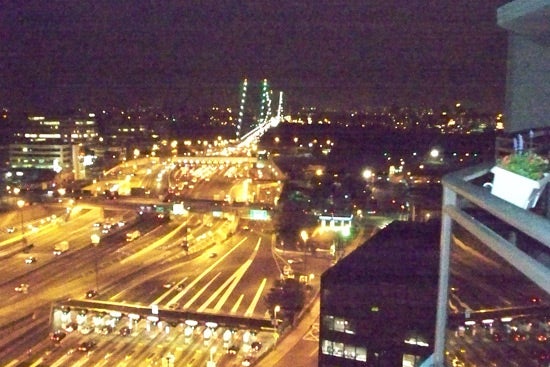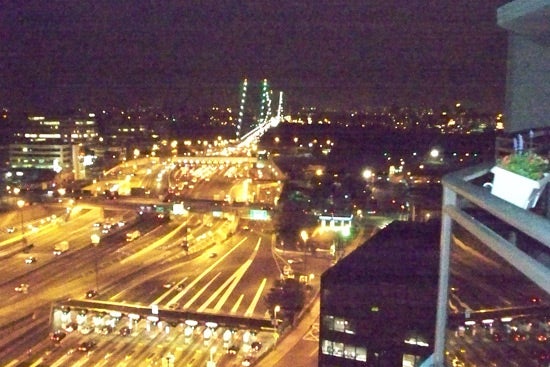 Kodak-Easyshare-Z885-Taken-at-night-this-photo-s
Taken at night, this photo shows off the ISO setting of 8000 again. While it's a dark and noisy photo, the ISO 8000 setting could make the Z885 usable as a security camera.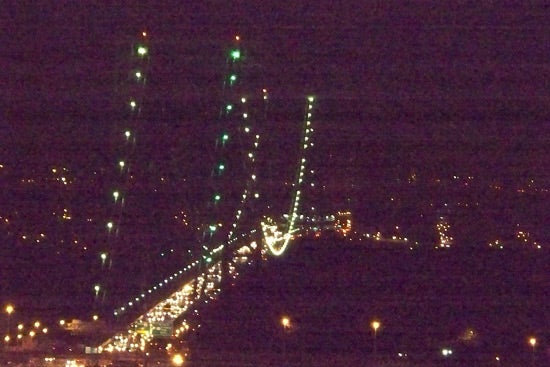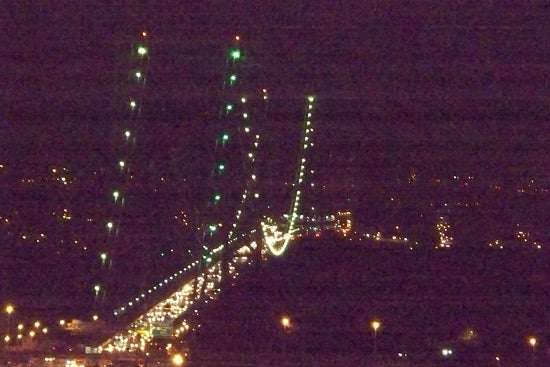 Kodak-Easyshare-Z885-A-tele-shot-of-the-George-Wa
A tele shot of the George Washington Bridge at ISO 8000 with an exposure of 1/100 sec at f/5.1.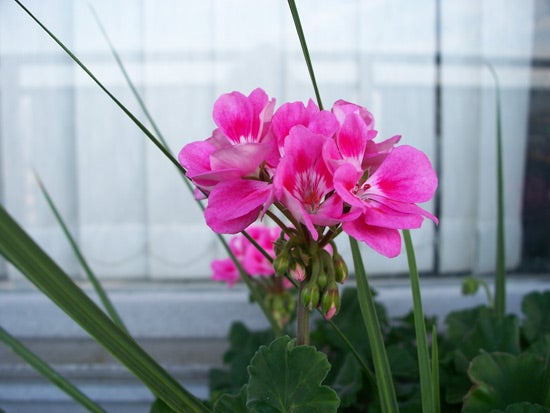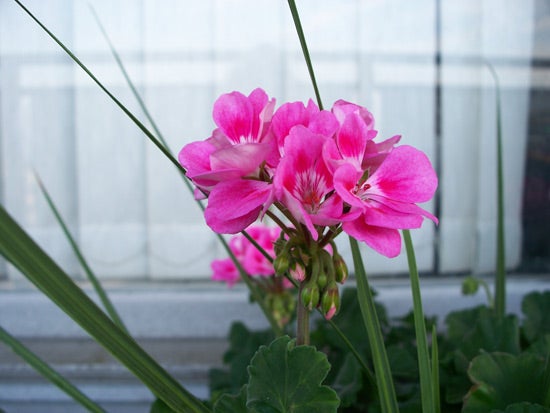 Kodak-Easyshare-Z885-We-were-impressed-with-the-K
We were impressed with the Kodak's sharpness and color accuracy, evident in this ISO 80 shot.