Hands On: Rolleiflex MiniDigi AF 5.0
This tiny replica of the classic Rolleiflex has an enormous nostalgia factor. But is it anything more than a $399 conversation piece?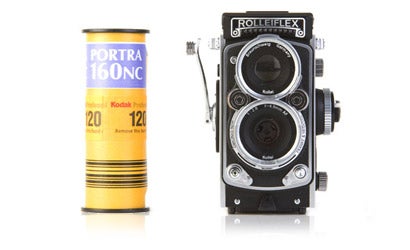 We may earn revenue from the products available on this page and participate in affiliate programs. Learn more ›
Rolleiflex has just announced the new Rolleiflex MiniDigi AF5.0, a scaled-down replica of the classic TLR waist-level Rollieflex 2.8 of yesteryear with a thoroughly modern MSRP of $399.
The company claims this tiny camera has a resolution of 5-megapixels, but that's interpolated. The native resolution is actually a square-format 1536 x 1536 pixels. Yes, that's ridiculously low by modern standards, and yes, the square format is weird in the age of 4:3, 3:2, and 16:9 aspect ratios. But this camera is all about nostalgia. If you're thinking of buying one of these for "serious" photography, you're kidding yourself. But don't rule it out just yet! It's got an unmistakable charm factor about it.
Think of it as the ultimate photographic conversation piece: something to bust out at the family reunion, camera club social, or anywhere old-time photographers are likely to gather and talk shop. It is cute, it is cool, and it can actually grab a few photons for good measure. Images taken with the camera aren't exactly gallery quality, but they will look good on the Web or as small prints — provide there was decent light when the shot was captured. (A Flickr group for sharing shots from this tiny camera is likely forming as we speak.)
So exactly how small is the Rolleiflex MiniDigi? It's not much larger than a roll of 120 film — the capture medium of the original Rolleiflex! It can be worn around the neck as a pendant without looking ridiculous. If it were hanging on a Christmas tree, it wouldn't stand out from the other ornaments. Of course, most other tree ornaments can't be popped off and used for fun snaps of the family.
Simply put, this camera epitomizes retro-cool in so many ways, including its ultra-primitive, circa-1999 digital imaging capabilities. It's tiny and interpolates its resolution. There's no flash, no playback slideshows, no scene modes, no movie mode, and no selectable ISO. AF performance and shutter lag range from sluggish to sloth-like — and you've got to physically wind the tiny crank 360 degrees between shots or it simply will not take another photo!
Framing a shot through the "waist-level viewfinder" on the tiny 1.1-inch TFT LCD takes a little getting used to, even if you've shot with a full-sized 120 TLR before. The camera is so tiny that it takes a steady hand to keep a subject framed properly; even a slight movement can jump the camera off the subject. And be sure to keep it steady once you click the shutter button. Depending on the lighting and contrast, it can take up to a few seconds to autofocus and capture the image.
Despite the primitive technology, the Rolleiflex MiniDigi AF 5.0 has a charm factor that cannot be overlooked. As Pop Photo Technology Manager Julia Silber explains concisely: "It's just so cute!" There are already strong cult followings for the Diana+, Holga, Lensbabies, and other funky, niche cameras and lenses, so the Rolleiflex MiniDigi AF 5.0 will likely find its own set of fanatics. And we bet an in-flight meal we'll see it featured in the SkyMall catalogue before Father's Day.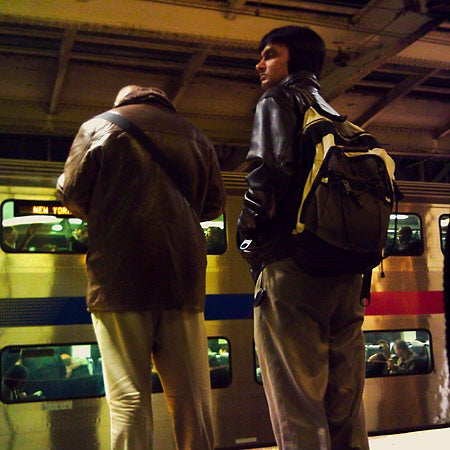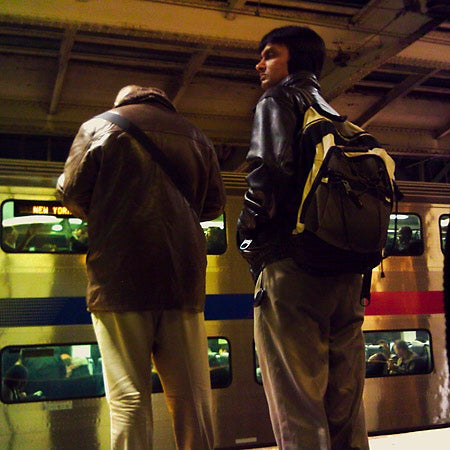 Rolleiflex-MiniDigi-AF-5.0-It-took-a-couple-of-s
Rolleiflex MiniDigi AF 5.0It took a couple of seconds for the Rolleiflex MiniDigi AF 5.0 to lock on to these commuters waiting for a homebound train at Newark Penn Station. Auto adjustments applied in Adobe Camera RAW.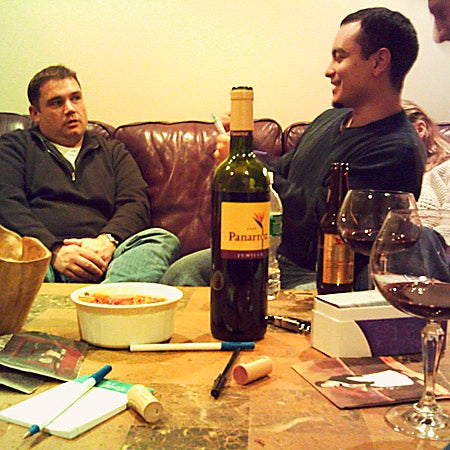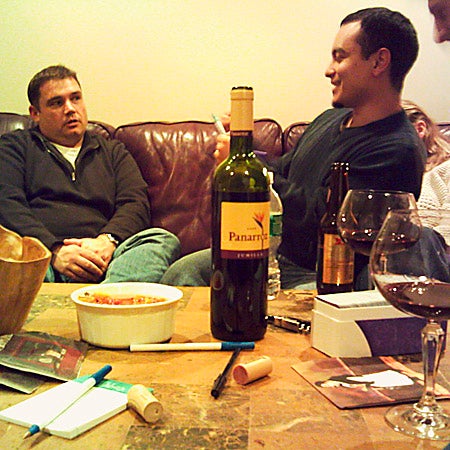 Rolleiflex-MiniDigi-AF-5.0-The-tiny-sensor-has-v
Rolleiflex MiniDigi AF 5.0The tiny sensor has very deep depth of field, holding both the foreground wineglasses and background subjects sharp (as sharp as a 1536×1536 sensor will allow, that is!)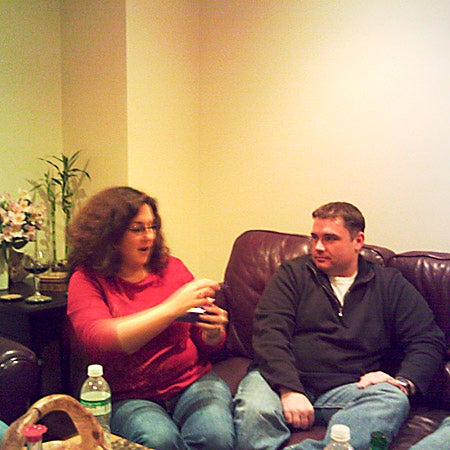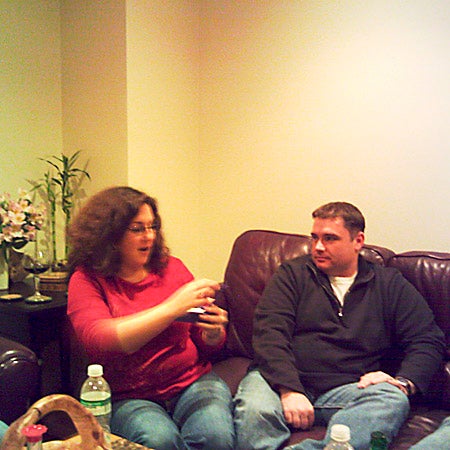 Rolleiflex-MiniDigi-AF-5.0-A-longish-shutter-spe
Rolleiflex MiniDigi AF 5.0A longish shutter speed rendered the more animated subject on the left a little motion blurred here in this shot.