Fujifilm Finepix S8000fd Test Results
See how the Fujifilm Finepix S8000fd fared in our 18x superzoom shootout, with certified test results from the PopPhoto Lab and image quality shots.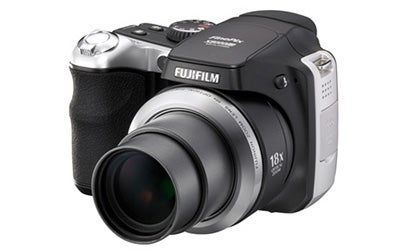 We may earn revenue from the products available on this page and participate in affiliate programs. Learn more ›

Olympus-SP-560UZ-ISO-50-Program-Exposure-Evaluat
Olympus SP-560UZISO 50 Program Exposure, Evaluative metering: Like both the other cameras, the Olympus SP-560UZ tended towards a slight overexposure on this scene, with a touch of clipped highlights, but overall great detail throughout the tonal range.

Olympus-SP-560UZ-These-actual-pixel-views-at-ISO
Olympus SP-560UZThese actual pixel views at ISO 50 show the Olympus SP-560UZ's Extremely High Resolution, Low Noise, and Excellent color balance.

Olympus-SP-560UZ-Image-quality-suffers-at-ISO-160
Olympus SP-560UZImage quality suffers at ISO 1600 with the Olympus SP-560UZ. Our advice is to keep this camera (and the others, too) at ISO 800 and lower for best image quality.