Cool stuff from the world of photography
The latest Leica, a drive for butterfingers, and lots of creativity boosters.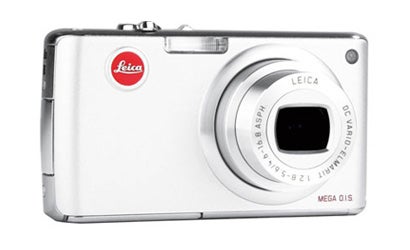 Red Dot and New
The new Leica C-Lux 1 feels good in hand and is the first compact digital point-and-shoot to wear the famous red badge. A solid performer in the Pop Photo Lab's test (for the full results, go to www.PopPhoto.com), it's got an unusual feature for cameras of this type: a Starry Night mode that shoots long exposures of up to 30 seconds. Another cute feature for new parents or grandparents: Baby mode automatically records your little one's age with every shot. Available in brushed silver chrome or matte black finish, its classy looks and famous name may render it an instant collectible. ($495, street, www.leica-camera.com)
All-Terrain Vehicle
If you travel with your external hard drive or just worry that it'll hit the floor and lose your shots, LaCie's Rugged All-Terrain Hard Drive is for you. Not only does it have a rubber bumper, but inside the drive is mounted on four independent suspensions. Not much room in your bag? It can be powered by Hi-Speed USB 2.0 or FireWire 800-no bulky adapter needed. ($165-390, street, depending on size and interface; www.lacie.com)
Macro Investment
Since its introduction in 1984, Nikon's 105mm f/2.8 Micro-Nikkor has been the ne plus ultra of 35mm macro lenses, prized by top product shooters, portraitists, and people who like to get really close to bugs. Now Nikon's come out with a new version, the first 1:1 macro with Vibration Reduction, which promises to make handheld shots of butterflies at dusk possible without a tripod. Curious how it stands up? Check out our full test of the new 105mm f/2.8G ED-IF AF-S VR Micro-Nikkor on www.PopPhoto.com. ($830, street, www.nikonusa.com)
Film Wow
It's not too often that there's news in the film world, but we're glad to see that Kodak is still tweaking and improving some long-time favorites. Shooters who require decent exposure latitude and good skin tones in low light have been enjoying Portra 800 since the year 2000. Now they can appreciate finer grain, improved sharpness, and more accurate color. Still, Kodak film devotees may have noticed one thing increasing besides the quality-the price. Since May 2006, the company has been hiking the prices of most of its films, due to rising costs of raw materials.