Canon Announces EOS 40D, 1Ds Mark III
The EOS 40D and the 21MP, full-frame EOS-1Ds Mark III extend Canon's mid-range and pro DSLR lines, respectively. The company has also announced two new DSLR lenses and six new PowerShot models.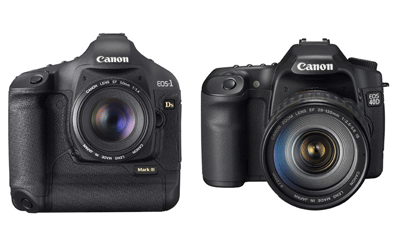 We may earn revenue from the products available on this page and participate in affiliate programs. Learn more ›
The first big news in what is promising to be a busy week for camera announcements comes from Canon, who today introduced two new digital SLRs, two new lenses, and a total of six new PowerShot models.
The greatest excitement is around the two long-awaited DSLRs, the mid-range EOS 40D and the top-of-the-line, full-frame EOS-1Ds Mark III. Both are updates of existing models — the 30D and 1Ds Mark II, respectively — but they have plenty of new eye-catching features.
Most notably with the 40D is the introduction of live view through the camera's 3-inch LCD screen. Resolution is bumped up from 8 to 10-megapixels, and the 40D comes equipped with a higher-quality optical viewfinder and a faster drive mode than its predecessor. The 40D will be available in September 2007 at a $1299 suggested retail price for the body only or $1499 with Canon's 28mm-135mm IS lens. See our news article for a full report on the 40D's features.
On the pro side, the EOS-1Ds Mark III features a whopping 21-megapixel resolution in a full-frame 36x24mm CMOS sensor, increased from the 16.7-megapixel resolution offered by its predecessor, the 1Ds Mark II. The new camera also adopts some features from the EOS 1D Mark III, introduced earlier this year, including dual DIGIC III processors, an integrated sensor cleaning system, and live LCD viewing. The 1Ds Mark III takes EF lenses and EOS system accessories. We have all the details and specs here.
In conjunction with the new DSLRs, Canon has announced improved versions of two of its lenses, a low-cost digital-only wide zoom and a pricey full-frame wide-angle prime.
The new f/3.5-5.6, 18-55mm EF-S zoom improves upon Canon's existing lens with the same specs by offering built-in image stabilization. Canon claims the IS provides up to four stops of additional shooting latitude. Like other EF-S lenses, this wide zoom is designed for use with cameras that employ APS-C-size sensors such as the EOS Digital Rebel XTi and just-announced Canon EOS 40D. The competitively priced lens will hit the market at $199.99 in October 2007.
At the other end of the spectrum, Canon has improved the f/2.8 14mm prime in its premium L line. According to the company, the optical enhancements include reduced chromatic aberration and better edge-to-edge sharpness with digital SLRs that use APS-C, APS-H, or 36mm x 24mm (full-frame) sensors. The 14mm lens will be available in October 2007 for $2199.
On the PowerShot side of things, Canon was equally busy with the introduction of six new compact cameras, ranging from the flagship PowerShot G9 to a new line called the PowerShot SX100 IS.
The PowerShot G9, and update of last year's G7, brings back RAW shooting and even offers a RAW+JPEG setting, something we criticized its predecessor for lacking. The 12.1-megapixel G9 improves upon the G7 with a 230,000-pixel, 3-inch LCD and more advanced face-detection technology. The camera retains the G7's f/2.8-4.8, 35mm-210mm (35mm equivalent) 6x zoom lens. However, its optical stabilization options have been expanded to include three modes, including one for panning. More on PowerShot G9 here.
The new PowerShot SX100 IS is designed to appeal to amateur photographers who shoot a lot of sports and action with a pocket camera. Key features include 8-megapixel resolution, 10x optical zoom, manual, priority, and automatic exposure controls, ISO settings up to 1600, and a drive mode that can shoot at 0.8fps with continuous autofocus, all packed inside a compact frame.
For fans of the ultracompact Elph series, Canon has expanded its high end range with the 8-megapixel SD870 IS and 12.1-megapixel SD950 IS. The SD870 IS is nearly identical to the existing SD800 IS, but adds updated face-detection and optical image stabilization features, a small increase in resolution, and a 230,000 3-inch LCD. The SD950 IS is similar in design and features to the existing SD 900, with the same 230,000-pixel, 2.5-inch LCD and optical viewfinder. However, it offers an increase in both resolution and optical zoom range, sporting an f/2.8-5.8, 35mm-133mm (35mm camera equivalent) 3.7x zoom lens with three OIS modes. It also provides the same enhanced face-detection technology as the SD870 IS.
The $399.99 SD870 IS and $449.99 SD950 IS will be available in September 2007. Both metal-body cameras have silver finishes; the SD870 IS is available with or without black detailing.
Rounding out the new additions are the 12.1-megapixel A650 IS and 8-megapixel A720 IS. Both models use Canon's latest-generation image processor, the DIGIC III, and offer three OIS modes, including an option for panning. They also provide updated face-detection functions such as a flash exposure mode optimized for photographing people and a setting that automatically corrects redeye in detected faces in playback mode. More on these pocket-sized point-and-shoots here.
Stay tuned to PopPhoto.com for more exciting news throughout the week and in the coming months when we put these new cameras through the paces in the Pop Photo Lab.
Not to be outdone by Canon, on Thursday Nikon announced two new DSLRs, the D3 and D300.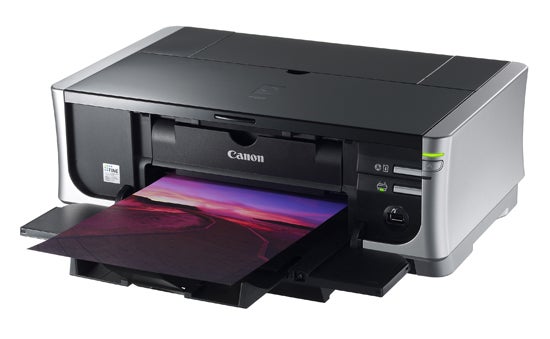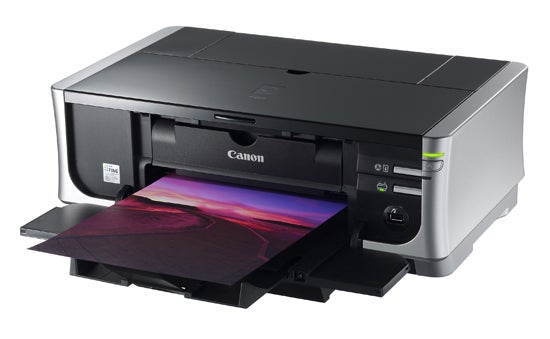 Canon-Introduces-Two-Desktop-Printers-The-Pixma-i
The Pixma iP3500 and iP4500 use Canon's dye-based ChromaLife 100 inks to output prints at sizes up to 8.5×11.*Read More*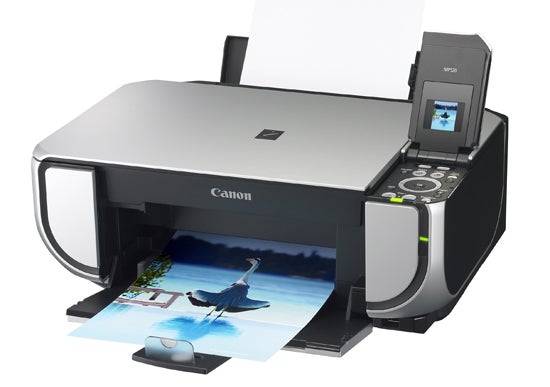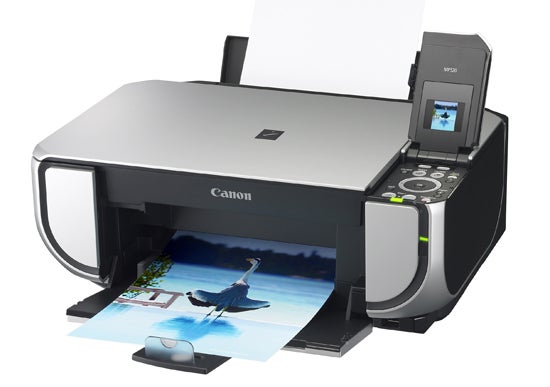 Canon-Unveils-Photo-All-in-Ones-The-Pixma-MP970
The Pixma MP970, MP610, and MP520 provide inkjet printing, copying, and scanning functions, along with tools for enhancing images.*Read More*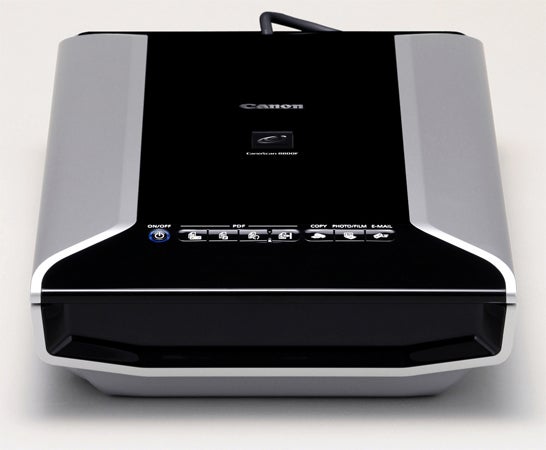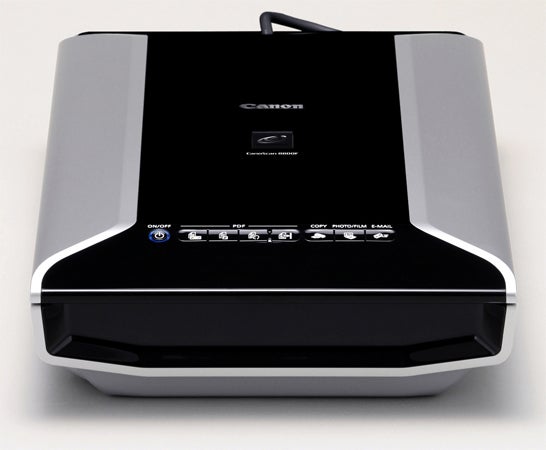 Canon-Launches-Flatbed-Scanners-The-CanoScan-8800
The CanoScan 8800F provides advanced print and film scanning tools with a new LED illumination type, while the CanoScan LiDE90 offers more basic scanning at an affordable price.*Read More*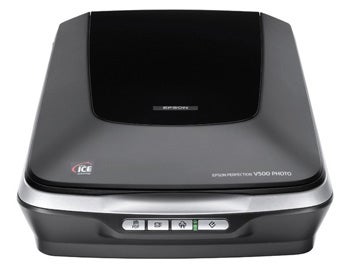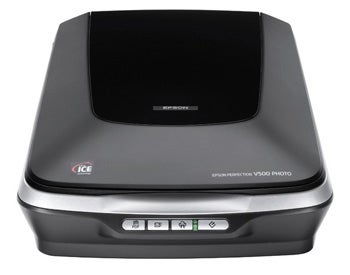 Epson-Introduces-Perfection-V500-Photo-Scanner-Th
The flatbed scanner uses a new LED illumination system, scans both prints and film, and offers advanced retouching tools.*Read More*