Camera Test: Leica C-Lux 1
Not just a digital camera, but a $495 digital status symbol.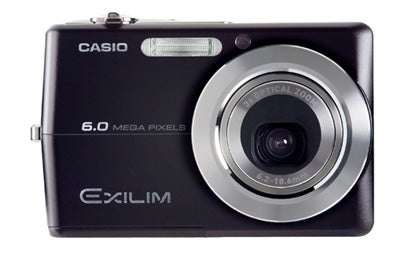 We may earn revenue from the products available on this page and participate in affiliate programs. Learn more ›
It's a little Leica! Leica, in partnership with Panasonic, has rolled out a new, $495 (list) ultra-compact digital camera. Featuring a 3.6X Leica DC Vario-Elmarit f/2/8-5.6/4.6-16.8 ASPH Triple zoom lens (28-102 35mm equivalent), a 2.5″ TFT LCD, and a brushed silver chrome or black finish, the Leica C-Lux 1 should make Leica fans happy. The overall fit and finish of the camera are quite nice, the only exception being the battery/SD card cover, which lacks heft. The lines of the camera echoes classic Leica lines, albeit in a smaller, more modern iteration.
There are some nice touches and functions on the C-Lux 1 including Optical Image Stabilization which can be activated to stabilize just the captured image, or both the viewfinder, and the captured image. Push the "High-angle LCD" button and you can compose a shot while holding the camera up above a crowd. Scene shooting mode includes a "Starry Night" long exposure setting, perfect for an evening at safari camp on the Serengeti. There are two "Baby Modes" which can record your little ones ages at the time of the snapshot.
The C-Lux 1 has three drive modes, Low, High, and Infinite. Without flash, in Multiple High mode, the camera fired off 6 shots in just over two seconds. Infinite drive, again without strobe, fired off 12 shots in 10 seconds, and kept firing away at that pace for 184 shots. (It stopped only because the SD card was full.)
The C-Lux 1 has two audio modes. You can record five seconds of audio that begins just after the photo is taken, or you can annotate your photos with voice notes in playback mode.
In the lab, the camera produced solid results for its megapixel class. Resolution is Extremely High at ISO 80 and 100, and Very High at ISO 200 and 400. Color accuracy is extremely high, especially using Manual White Balance (Average Delta E: 8.48). Noise is Low at ISO 80, Moderately Low at ISO 100 and 200, but Unacceptable at ISO 400. The Vario-Elmarit Lens showed Visible Barrel Distortion at 28mm, Imperceptible Pincushion at 56mm and Slight Pincushioning at 102mm. (Due to the limitations of the ISO expansion settings, we could not apply the normal Pop Photo testing methodologies to the ISO boost settings of 800-1600.)
The menu options are easy to navigate, and the camera feels good in the hand. Autofocus is very fast in bright conditions and fast with focus assist even in lower light. Disappointingly, there is no true Aperture-priority or Shutter-priority or full manual exposure setting.
As the first of its class camera wearing the Leica Badge, this camera has instant collectible status. Those who are looking for a truly pocketable camera bearing the red dot should be quite pleased with this camera's looks, feel and performance. While the Leica C-Lux 1 is priced higher than many of its classmates-including its fraternal twin, the Panasonic DMC-FX01, which shares the same optics, sensor and most features but lists for almost $200 less. Yes, you can find an ultra-compact digital camera that offers similar performance for less. But then, you won't have the Leica badge.
What's Hot
As a Leica, it may be an instant collectible
High-Angle viewfinder
16:9 or 4:3 video at 30 FPS
Audio annotation
Unlimited shooting mode keeps going and going and going
What's Not
No Aperture or Shutter Priority mode
No zoom in movie mode
High price for performance
Certified Test Results
Color Accuracy: Extremely High (Average Delta E: 8.48) ISO 80 Manual White Balance sRGB
Resolution ( VxHxD): Extremely High at ISO 80 (1550) and ISO 100 (1540), Very High at ISO 200 (1450) and ISO 400 (1420)
Noise: Low at ISO 80 (1.85), Moderately Low at ISO 100 (2.1), Moderately Low at ISO 200 (2.37), Unacceptable at ISO 400 (3.43)
Lens Distortion: Visible Barrel (.44%) at 28mm, Imperceptible Pincushion (.06%) at 56mm, Slight Pincushion (.14%) at 102mm.
Dimensions: 3.7 x 2.01 x 1 inches, approx 5.5 ounces with battery and SD card.
In the Box: C-LUX-1 Silver 6.0MP Digital Camera, Wrist Strap, 64 MB SD-memory Card, Charging Unit, High Performance Battery, Leica Software Package (Adobe Photoshop Elements 4.0, Quicktime Movie Player), USB Cable, AV Cable, DC-Cable, Leica USA 2 Year Warranty