Camera Test: Casio Exilim EX-Z1050
Casio brings four body colors and better high-ISO performance to the table, but leaves room to impress with their new 10.1MP super-compact.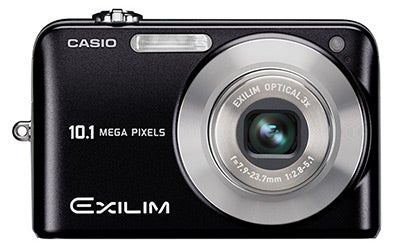 We may earn revenue from the products available on this page and participate in affiliate programs. Learn more ›
At first glance, the 10.1-megapixel 3x zoom f/2.8-5.1 (38-114 35mm equiv zoom) Casio EX-Z1050 ($230 street), available in silver, blue, black or pink, is almost indistinguishable from Casio's EX-Z1000, but the camera's performance has seen a nice improvement over its predecessor in noise control .
Not all features were improved, however. Casio replaced the large, 230,400 pixel LCD screen found on the EX-Z1000 with a slightly smaller widescreen display capable of displaying only 114,900 pixels. The screen is easily viewable in daylight at default brightness, though its low pixel density makes verifying image sharpness difficult. The EX-Z1050 uses a display layout similar to the EX-Z1000, with technical details displayed to the right of the image. No optical viewfinder is provided, so images must be framed using the LCD–typical of this class of compact digicams.
The EX-Z1050 scored class-competitive in resolution. At ISO 80, the EX-Z1050 achieved an Excellent resolution score of 2000, At ISO 400, the EX-Z1050 also scored Excellent (1900). User-selectable ISO goes a full stop further than the EX-Z1000 to ISO 800, and the EX-Z1050 expands the ISO range to a truly usable ISO 800. Resolution takes a dive at ISO 800 due to aggressive blur filtering to contain noise, but the EX-Z1050 still keeps resolution at the Extremely High Rating (1600) and manages noise well at this highest selectable ISO. While ISO 80-800 may seem limited compared to many competing digicams, the entire ISO user-selectable ISO range of the EX-1050 is truly usable, which we'd rather see than noisy ISO-booster modes (The EX-1050 does have an ISO expansion Best Shot mode, which will crank the ISO up to 1600 but it was not tested.)
Noise levels at all tested ISO bested the EX-Z1000's scores. At ISO 80 and 100, the EX-Z1050 earned a Very Low rating (1.2, 1.2). ISO 200 (1.6) and ISO 400 (1.9) scored Low. Noise levels at the camera's highest ISO setting of 800 earned a score of Moderate (2.2).
The Ex-Z1050 scores Excellent Color accuracy (Average Delta E: 6.37 using auto white balance.
Typical for a retracting zoom ultraslim, the EX-Z1050 showed visible barrel distortion (.41%) at the widest 38mm equivalent setting. AT 76mm and 114mm, pincushion distortion is imperceptible (.09%, .04%).
Casio EX-Z1050's Many Modes
In addition to recording 25 fps VGA video with sound, the EX-Z1050 can capture 2-megapixel images at 7 frames per second until you fill the SD card or manage to wear down the high capacity battery, which is CIPA rated at 370 shots. 7fps at reduced resolution may have some usages such as analyzing a golf swing on-screen, but in full-10 megapixel mode, it slows significantly–there's a 3 fps strobed burst mode that's good for three shots, or it will chug along at just over 1fps without strobe for a long time.
Video capture features a "frame grab" function, resulting in still images, but these are at VGA resolution–maybe OK for a website, but certainly not usable for printing out.
A "BS" button on the rear of the camera activates the best shot mode. The camera features 38 best shot modes including sports, which utilizes high shutter speeds and fast apertures, a flower mode which activates the camera's macro mode and increases saturation levels, and anti-shake, which minimizes camera shake in low light conditions. Unlike optic- or sensor-shift image stabilization technologies found in competing models, the Exilim's anti-shake mode is an ISO Booster, bumps up ISO sensitivity and uses wide apertures with fast shutter speeds resulting in a less camera-induced blur, though with the added noise and lower resolution inherent in cranking up the sensitivity. Like other Exilim models, the EX-Z1050 offers an eBay best shot mode, which downsizes image resolution to 2-megapixels. This feature is handy if you don't want to navigate through menus to change the image resolution, but is still a weird selling point with a 10-megapixel camera.
Despite a plethora of best shot modes, the Casio EX-Z1050 does not allow users to shoot in full manual mode, selecting both aperture and shutter speed concurrently. The camera's exposure compensation option allows photographers to have limited control over an image's exposure to +/-2 from the normal metering–for tricky meter-fooling lighting conditions and artistic impressions of a scene.
Image quality settings such as ISO, white balance and image size can be easily adjusted using the four-way selection button without the need to search through an obscure setup menu.
When reviewing images in playback mode, you have the option of watching images in a user configurable slideshow, ideal for presenting images on a television. Playback mode also features motion print for VGA still grabs from video and limited movie editing options. Still image options include white balance correction, high dynamic range adjustment (which boosts levels in shadow areas), and image rotation and resizing.
In our field-testing, we found that even under bright outdoor lighting conditions, images captured at 114mm zoom were often blurry with the camera's f/2.8-5.1 lens in normal shooting mode at low ISOs. The recording menu gives the user an option to select a higher ISO, which we would recommend when shooting near 114mm, even under good lighting conditions because of the 2 f/stop loss at full zoom. Because of the low LCD resolution, motion blur is often unnoticeable in-camera, though it is visible when viewing the images on a computer screen.
Setup menus are fairly easy to navigate and are organized into three categories: record, quality, and set up. The easy to use image quality menu allows a user to change image resolution, flash mode, ISO sensitivity, white balance, exposure compensation and focus. It also allows you to activate the camera's self timer and anti-shake mode.
The camera body feels solid and durable. The shutter release button provides enough tactile feedback so you're aware of whether or not you're fully depressing the button or pushing halfway to pre-focus. There is little shutter delay and auto focusing is fast under good lighting conditions. In low light., thanks to an orange low-light assist beam–it still finds focus pretty quickly.
The camera's best shot scene modes are helpful, especially for novice users. It focuses fast in most conditions, and has a good feature set for the value. While an overall improvement over the EX-Z1000, Casio doesn't provide any compelling reasons to rush out and upgrade to the EX-Z1050 for existing EX-Z1000 owners. But if you're in the market for an economical 10MP 3x zoom compact digicam, the Casio Exilim EX-Z1050 offers a good feature set and class-competitive performance at a price that won't break the bank.
CERTIFIED TEST RESULTS
Resolution: ISO 80: Excellent (2000); ISO 400: Excellent (1900); ISO 800; Extremely High (1600)
Color accuracy: Excellent. Average Delta E 6.37 ISO 80 Auto White Balance.
Noise: Very Low at ISO 80 (1.2), Very Low at ISO 100 (1.2), Low at ISO 200 (1.6), Low at ISO 400 (1.9), Moderately Low at ISO 800 (2.2)
Lens Distortion: Visible Barrel at 38mm (.41%), Imperceptible Barrel at 76mm (.09%), Imperceptible pincushion at 114mm (.04%)
CIPA rating of 370 shots
IN THE BOX
Casio Exilim EX-Z1050
NP-40 Rechargeable Lithium-Ion Battery
Battery Charger
AC Power Cord
USB Cable
A/V Cable
Wrist Strap
Software CD-ROM (Drivers, Photo Loader)
User's Guide
1-Year U.S.A. Limited Warranty
LCD DISPLAY
2.6″ TFT color LCD (114,960 pixels)
DIMENSIONS (HxWxD)
2.25 x 3.58 x 0.95″ (59 x 92 x 23mm) excluding projections
WEIGHT
approx 6.0 oz with battery and SD card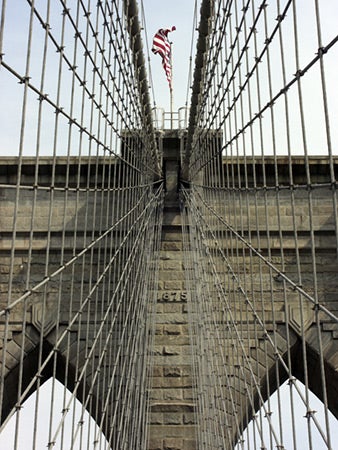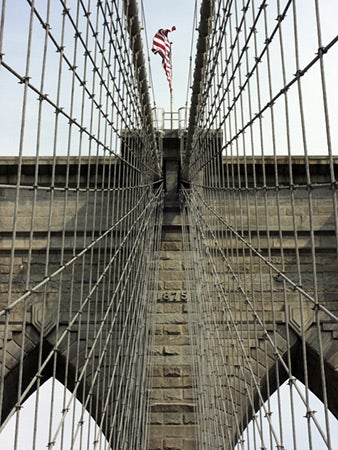 Casio-Exilim-EXZ1050-This-shot-from-the-Casio-EX
This shot from the Casio EX-Z1050 shows perfect exposure in good lighting conditions. Auto levels and minimal cropping applied in Photoshop. 1/250 f/7.4 @ ISO 80 AWB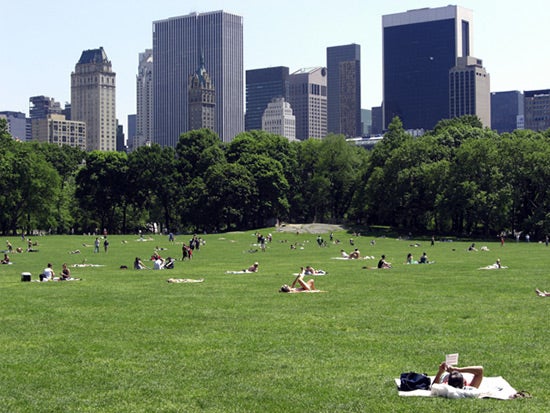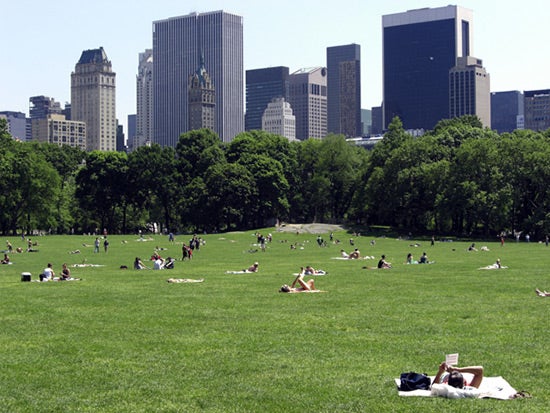 Casio-Exilim-EXZ1050-This-shot-from-the-Casio-EX
This shot from the Casio EX-Z1050 demonstrates the camera's landscape best shot mode. The image shows good color accuracy and good exposure with slightly overblown highlights. Auto levels applied in Photoshop. 1/250 f/5.6 @ ISO 100 AWB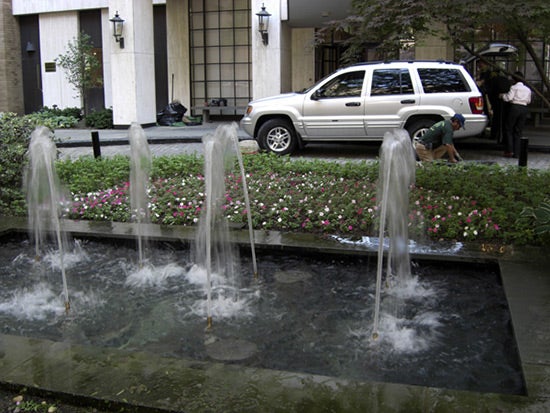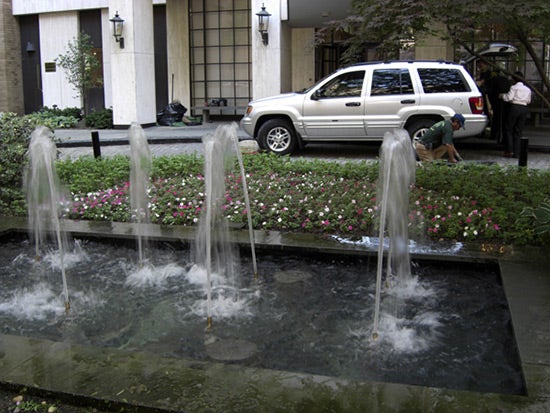 Casio-Exilim-EXZ1050-This-shot-from-the-Casio-EX
This shot from the Casio EX-Z1050 demonstrates the camera's soft flowing water best shot mode. The image shows good color accuracy and good exposure. Auto levels applied in Photoshop. 1/15 f/4 @ ISO 80 AWB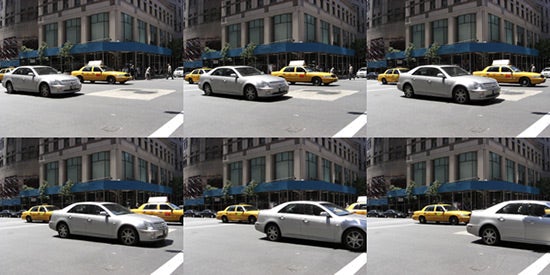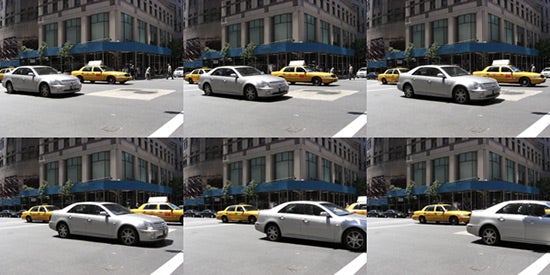 Casio-Exilim-EXZ1050-This-shot-from-the-Casio-EX
This shot from the Casio EX-Z1050 demonstrates the camera's 2-megapixel 7fps shooting mode. The image shows great color accuracy with slightly overblown highlights. Auto levels applied in Photoshop. 1/400 f/8 @ ISO 400 AWB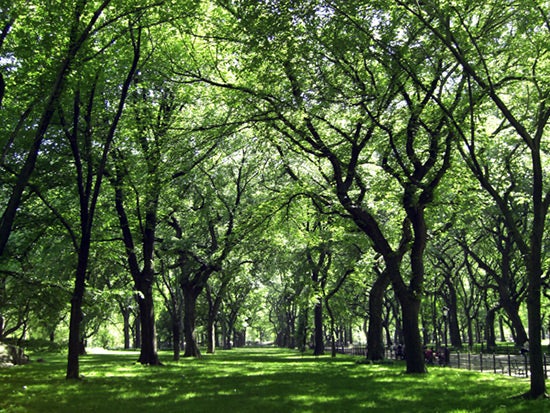 Casio-Exilim-EXZ1050-This-shot-from-the-Casio-EX
This shot from the Casio EX-Z1050 demonstrates the camera's natural green best shot mode. The image shows oversaturated colors but good exposure. Auto levels applied in Photoshop. 1/80 f/2.8 @ ISO 100 AWB