Camera Test: Canon EOS 40D
Prizefighter: This new hard-body pulls no punches.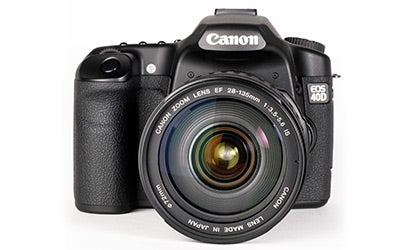 We may earn revenue from the products available on this page and participate in affiliate programs. Learn more ›
Canon's EOS 30D was the DSLR middleweight contender to beat for most of 2007, thanks to its tough body, great image quality, fast autofocus, and semi-pro controls. So it's no surprise that the new 10.1MP EOS 40D ($1,300, street, body only; $1,500, street, with EF 28-135mm f/3.5-5.6 IS USM lens) holds fast to the 30D's overall body design and exposure controls. In fact, from the front it's hard to tell them apart.
Inside, though, Canon's engineers found ways to raise the 40D's image quality, boost its burst rate, speed up the AF system, and improve the viewfinder. Around back, they even squeezed in a 3-inch LCD with live preview mode.
Is there enough punch in the 40D's new features, and price to keep it from being knocked out by new contenders from Nikon, Olympus, and Sony? We'll know for sure in the next few months as we run all of those cameras through the Pop Photo Lab and our field tests.
But after testing the 40D, one thing is certain: it's better than the 30D and a lot of DSLR for the money.
We were surprised that Canon upped the 40D's CMOS sensor only to 10.1MP (the same as its Digital Rebel XTi). By comparison, Nikon's older D200 ($1,500, body only, street) has a 10.2MP CCD, and the new Sony Alpha 700 ($1,400, body only, street) packs a 12.2MP CMOS.
But as we keep saying, megapixels are just one factor to consider when buying a camera. The 40D is a case in point: Improvements in sensor design, color accuracy, noise reduction at high ISOs, image processing, dynamic range, and AF accuracy have had a greater impact on image quality and performance than merely boosting the megapixels would have.
At the sensor level, Canon modified the microlens arrangement to increase the 40D's light sensitivity and reduce light falloff towards the corners. Next came the higher-powered DIGIC III image processor and a 14-bit per color A/D (analog-to-digital) converter.
As a result, the 40D's resolution averages 2100 lines from ISO 100 to 1600 — nearly identical to the Digital Rebel XTi, up quite a bit from the 30D's 1720 lines, and only 100 lines below the pro-level 10.1MP Canon EOS-1D Mark III ($3,900, body only, street). Color accuracy also is Excellent at both ISO 100 (average Delta E of 7.7) and ISO 1600.
The biggest gains come in the form of lower noise at all ISOs, ranging from Extremely Low (ISO 100 to 200), to Low at ISO 800, Moderately Low at ISO 1600, and only up to Moderate at ISO 3200! These results were achieved without turning on the 40D's High-ISO Noise Reduction, and are in the same class as that low-noise counter-puncher, the Nikon D200.
In all, the 40D earns an Excellent image quality rating from ISO 100 to 1600, and an Extremely High rating at its extended ISO of 3200.
In high-contrast field tests, the 40D captured plenty of detail in shadow and highlight areas, and in portrait tests, produced very smooth gradations and accurate skin tones. Improved image quality controls borrowed from the 1D Mark III include Highlight Tone Priority and High-ISO Noise Reduction.
THE GLOVES ARE OFF
Excellent image quality in the lab translates to excellent image quality in the field if a camera's autofocus, exposure and metering systems, and viewfinder are all top notch. And here, the 40D is hard to beat. Its AF system is among the fastest and most sensitive we've tested, capable of extremely high speeds in bright to moderate light, and decent performance down to EV-2.
Through the viewfinder you see an AF-zone array similar to the Rebel XTi's, but the 40D's nine zones have the more sophisticated cross-type sensors (active with all f/5.6 or larger-aperture lenses), plus a highly sensitive center zone that's active with lenses opening to f/2.8 or more. This improved AF speed and tracking accuracy will come in handy when shooting action and fast-moving subjects, especially in the 6.5-frame-per-second burst mode.
The fastest in its class, the 40D outguns the Nikon D200's 5 fps, and edges out the 6 fps of the new Nikon D300 ($1,800, street, body only) in its standard configuration. Using a 266X Kingston 2GB card, we captured 160 high-quality JPEGs at 6.5 fps, and continued to capture 1.5 frames every second until the card was filled. Shooting RAW? The buffer holds 17 shots, and you can set the camera to an sRAW mode for up to 20 RAW images (albeit at 2MP resolution) as well as sRAW + high-res JPEGs.
The AF and burst speed come thanks to the faster DIGIC III processor, which requires less energy than the DIGIC II, and even helps increase the CIPA battery life rating to 800 shots versus the 30D's 500 (using the same battery in both cameras, with 50 percent use of LCD image review).
The 40D's new live preview mode is a hot feature, giving you through-the-lens viewing on the 3-inch LCD, with a full data display under the image.
Unlike the 1D Mark III, the 40D's AF works in live preview. It's similar to the live preview AF on several Olympus and Panasonic DSLRs, and causes a short screen blackout while the mirror flips down and the camera focuses. Not the ideal AF method, but useful in some situations.
Manual focus is more useful in live preview, and you can maneuver a zone box over any part of the image, then zoom in to 5X or 10X magnification to fine-tune focus. Manual focus also gives you nearly instantaneous capture when you press the shutter, since the mirror doesn't have to swing out of the way. Live preview cuts battery life, though — Canon estimates up to 170 shots with it on. (Also because it drains the battery, avoid using a Microdrive CF card in live preview).
While live preview has its advantages (especially for macro photography or in an underwater housing), we expect that you'll use the LCD mostly to show off images, adjust menu items, and confirm focus and exposure. Though the screen is large and bright, its 230,000-dot (77,000-pixel) resolution is noticeably below that of the Sony Alpha 700's 3-inch, 307,000-pixel monitor.
For most shooting, the 40D's eye-level pentaprism viewfinder is a better choice. With slightly higher magnification than the 30D's viewfinder (0.95X, an Excellent rating), its data display now shows ISO speed and a b&w shooting mode. There are also three user-changeable focusing screens available for the 40D-rare in this class.
To accommodate the 3-inch LCD monitor, Canon had to reposition the control buttons that were to the left of screen on the 30D. We're not too keen on having these buttons (especially Erase) placed along the camera's bottom edge, where they'll get accidental pokes on rough surfaces and in tight camera bags. But we do like the addition of a dedicated Picture Style button (and software for customizing Picture Styles), as well as one for the camera's Silent Shooting mode.
Other differences from the 30D? A few ounces more weight and better weather and dust seals, including one on the card door. There's also a new electronic connector on the bottom for communicating with the new wireless file transmitter WFT-E3 ($800, estimated street). Like the optional battery grip BG-E2n ($220, street), the transmitter is weather- and dust-sealed, with a vertical shutter release-but not backward-compatibile with the 30D and 20D.
The built-in pop-up flash is similar to the EOS 30D's, with the addition of three custom exposure modes. Now, you can adjust the flash settings of a Canon Speedlite 580EX II directly from the camera, including those for wireless flash sync and control. However, Canon failed (once again!) to add wireless control to the pop-up flash, a feature found in most DSLRs of this caliber.
Some competitors (notably Olympus, Pentax, and Sony) also provide built-in image stabilization. Like Nikon and other Canon DSLRs, the 40D doesn't. To steady your shots, you need a higher priced IS lens, or the 28-135mm kit lens.
But if you can come to terms with those issues, the 40D is hard to fault. Especially when you consider its stellar image quality, speedy and sensitive AF performance, blazing burst rate, and useful live preview. In other words, it's a $1,300 knockout.
COMPETITIVE SET
• Nikon D200 ($1,500, street, body only) — The 10.2MP D200 remains in the Nikon line to directly compete with the 40D. And, to its credit, the Nikon offers similar resolution, Excellent tested image quality, and slightly better noise suppression at ISO 1600. Its shutter life and battery life are also competitive, plus it has an equally rugged, sealed body and an AF system that also works down to the same ridiculously dim -2 EV. However, the EOS 40D has a faster burst rate, more cross-type sensors in its AF system, user-changeable focusing screens, a larger 3-inch LCD, and the real kicker — live preview.
• Pentax K10D ($700, street, body only) — Priced well below the 40D, the 10.2MP Pentax K10D competes on many fronts, including Excellent tested image quality, rugged body with dust and moisture seals, user-changeable focusing screens, metering and exposure controls, and system flexibility. The 40D outguns the K10D in AF speed, low-light sensitivity, burst speed, and resolution (about 10% higher), though the K10D delivers slightly less noise at ISO 1600. The 40D's 3-inch LCD and live preview are features it lords over the K10D (with its smaller 2.5-inch LCD), while the K10D fires back with sensor-based image stabilization that works with all Pentax-compatible lenses.
VITAL STATISTICS
Imaging: 10.1MP (effective) CMOS sensor captures 3888×2592-pixel images with 14 bits/color in RAW mode.
Storage: CF Type I and II cards including Microdrives and UDMA CF cards. Stores JPEG, RAW, RAW + JPEG, and sRAW (1936×1288-pixels).
Burst rate: At 6.5 fps, up to 160 JPEG or 17 RAW.
AF system: 9 selectable, cross-type AF points in a diamond pattern. One-Shot AF, Predictive AI Servo AF, and AI Focus AF (auto selects between one-shot and predictive). Sensitivity EV -0.5-18 (ISO 100).
Shutter speeds: 30-1/8000 sec (1/3-EV increments).
Metering: TTL 35-zone SPC. Evaluative metering linkable to all AF points, centerweighted averaging, partial (approx. 9% of frame), and spotmetering (approx. 3.5%). EV 1-20 (ISO 100).
ISO range: 100-1600 in 1/3-EV increments, expandable to ISO 3200.
Flash: E-TTL pop up, GN43 (at ISO 100). Supports E-TTL II autoflash with EX-series Speedlites, X-sync at 1/250 sec.
Viewfinder: Eye-level fixed pentaprism with 95% accuracy and 0.95X magnification.
LCD: 3-in. TFT with 230,000-dot resolution, 140-degree viewing angle, live preview mode with AF.
Output: Hi-Speed USB 2.0; video.
Battery: Rechargeable Li-ion BP-511A.
CIPA battery life rating: Approx. 800 shots, 50% with flash.
Size/weight: 5.7×4.2×2.9-in., 1.7 lb without battery.
Street price: $1,300.
For info: www.usa.canon.com .
VIEWFINDER TEST
Accuracy: 95% (Excellent)
Magnification: 0.95X (Excellent)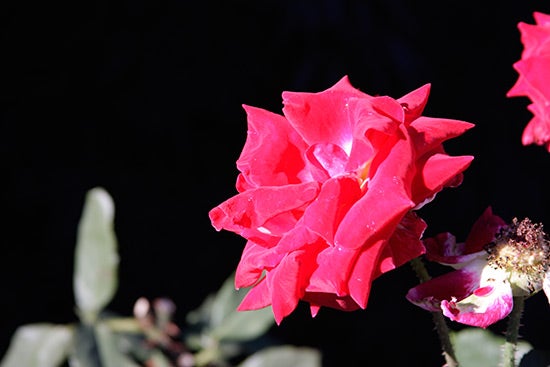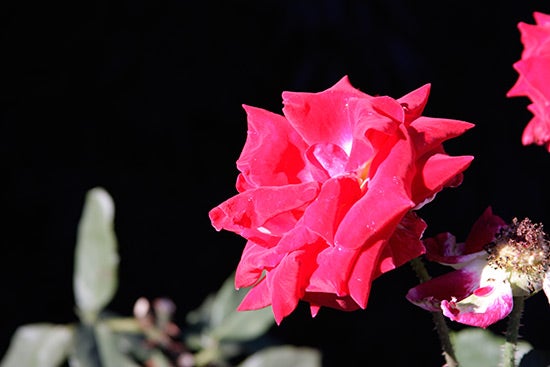 Canon-EOS-40D-Shot-in-RAW-with-the-28-135mm-f-3.5
Shot in RAW with the 28-135mm f/3.5-5.6 IS USM AF lens set to 135mm. Exposure was f/5.6, 1/320 sec, at ISO 200.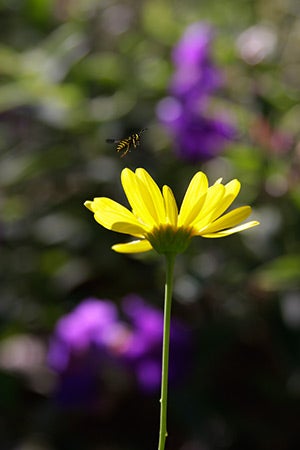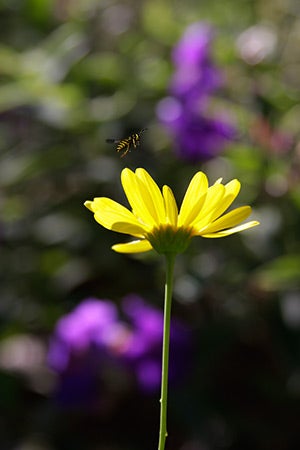 Canon-EOS-40D-Shot-in-RAW-with-the-28-135mm-f-3.5
Shot in RAW with the 28-135mm f/3.5-5.6 IS USM AF lens set to 112mm. Exposure was f/6.3, 1/400 sec, at ISO 200.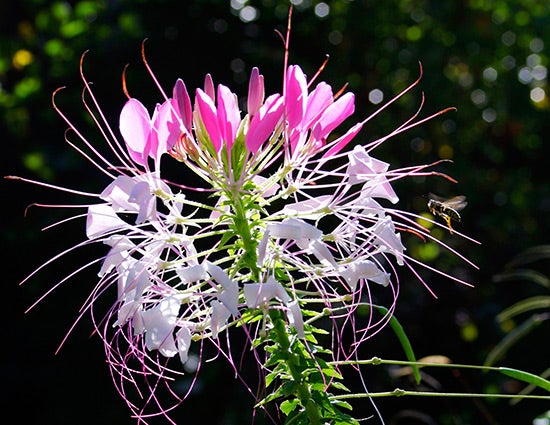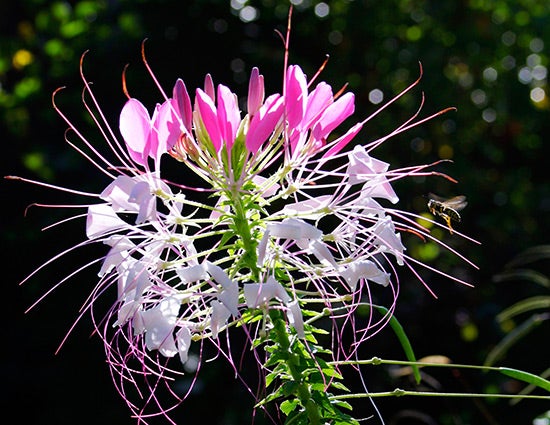 Canon-EOS-40D-Shot-in-RAW-with-the-28-135mm-f-3.5
Shot in RAW with the 28-135mm f/3.5-5.6 IS USM AF lens set to 47mm. Exposure was f/7.1, 1/250 sec, at ISO 200.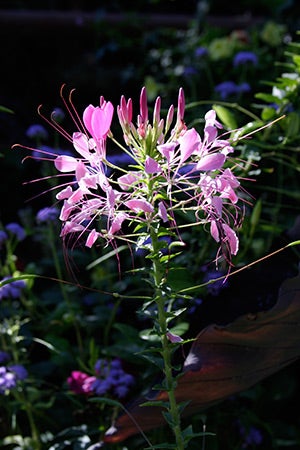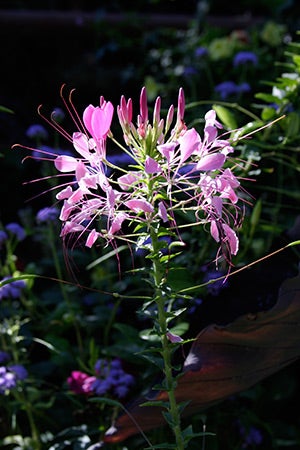 Canon-EOS-40D-Shot-in-RAW-with-the-28-135mm-f-3.5
Shot in RAW with the 28-135mm f/3.5-5.6 IS USM AF lens set to 41mm. Exposure was f/5.6, 1/250 sec, at ISO 200.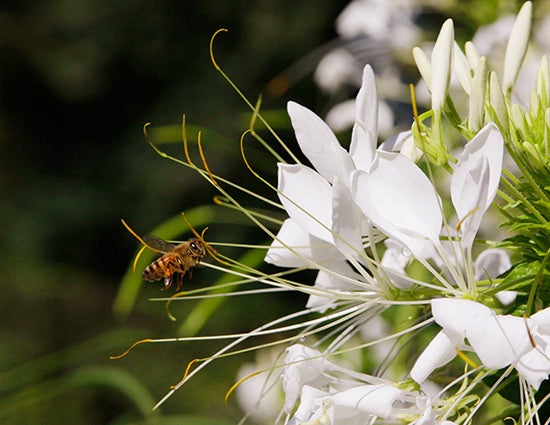 Canon-EOS-40D-The-EOS-40D-s-Excellent-tested-im
The EOS 40D's Excellent (tested) image quality, wide dynamic range, and high-performance AF system is obvious in this photo. Shot in RAW with the 28-135mm f/3.5-5.6 IS USM AF lens set to 85mm. Exposure was f/11, 1/500 sec, at ISO 200.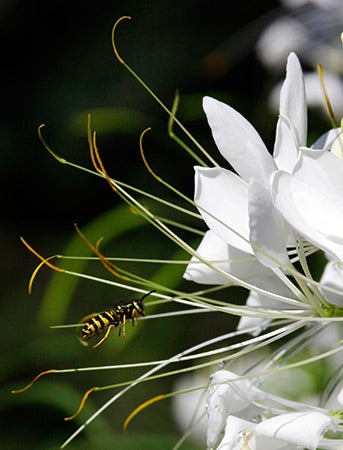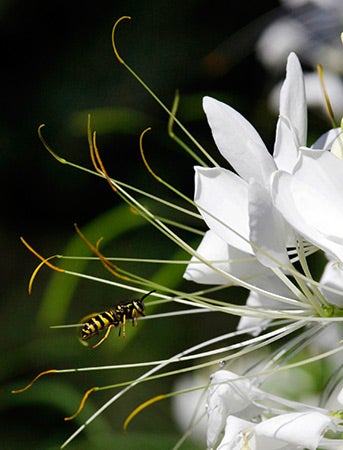 Canon-EOS-40D-Shot-in-RAW-with-the-28-135mm-f-3.5
Shot in RAW with the 28-135mm f/3.5-5.6 IS USM AF lens set to 105mm. Exposure was f/8, 1/1000 sec, at ISO 200.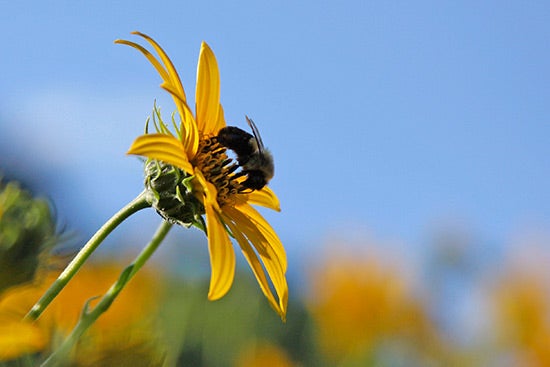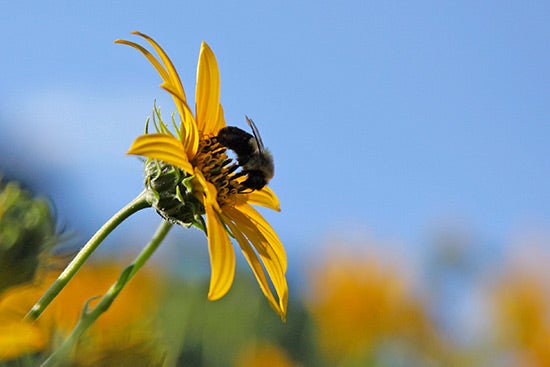 Canon-EOS-40D-Shot-in-RAW-with-the-28-135mm-f-3.5
Shot in RAW with the 28-135mm f/3.5-5.6 IS USM AF lens set to 135mm. Exposure was f/5.6, 1/1250 sec, at ISO 200.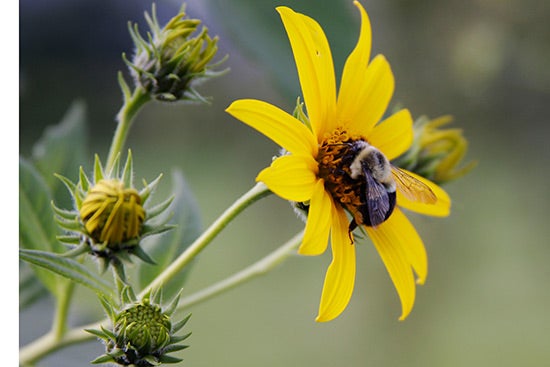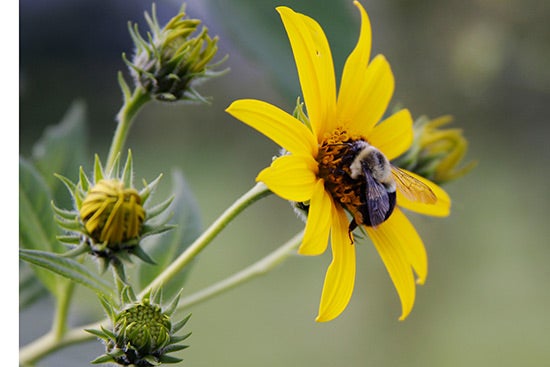 Canon-EOS-40D-Shot-in-RAW-with-the-28-135mm-f-3.5
Shot in RAW with the 28-135mm f/3.5-5.6 IS USM AF lens set to 127mm. Exposure was f/5.6, 1/125 sec, at ISO 200.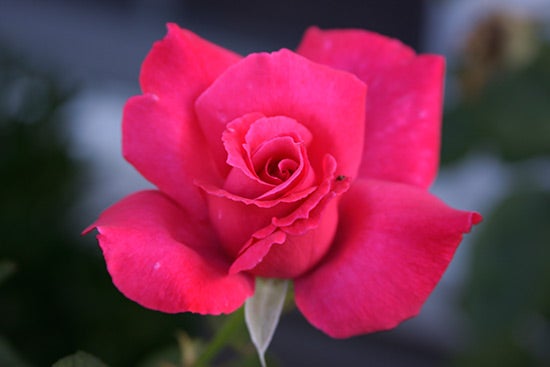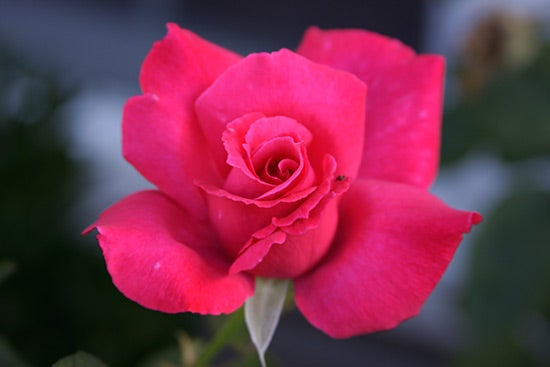 Canon-EOS-40D-Shot-in-RAW-with-the-28-135mm-f-3.5
Shot in RAW with the 28-135mm f/3.5-5.6 IS USM AF lens set to 135mm. Exposure was f/5.6, 1/125 sec, at ISO 200.Click here to see more images from our Canon EOS 40D Hands On.