Camera Review: Canon A650 IS
Canon's 12.1-megapixel compact delivers high image quality and great battery life at a competitive price.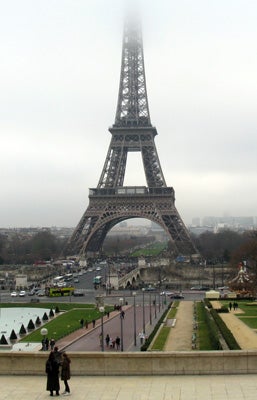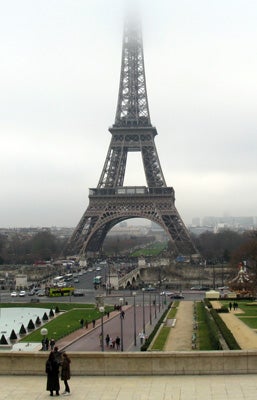 We may earn revenue from the products available on this page and participate in affiliate programs. Learn more ›
While it won't fit in your pocket, Canon's 12.1-megapixel A650 IS ($300, street price), offers great performance and a well rounded feature set, making the extra width and weight easily justifiable. A 6x 35-210mm (35mm equivalent), f/2.8-4.8, optically stabilized zoom lens; large, 2.5-inch 173,000-dot swivel LCD; and optical viewfinder make the A650 IS a great choice for travel and everyday photography as well.
Weighing in at just over 10 oz. without batteries, the A650 IS is housed in a solid, efficiently sized body (4.41 x 2.67 x 2.21 in.), but because it won't fit in your pants pocket, the camera will likely need to be stored in a carrying case or large jacket pocket when not in use. I recently tested the A650 IS, along with two other cameras and several other gadgets, on a 2-week European adventure. And while I tried to use each camera every day, the A650 IS was always my camera of choice.
The digicam offers features often found on both point and shoot cameras (such as nine scene modes) and DSLRs (including full manual controls). The camera's manual setting allows users to select aperture and shutter speed as well as ISO, white balance and even manual focus. The three latter options can also be manually set in several other modes. An auto mode overrides all manual controls, leaving all the decisions up to the camera, allowing the photographer to focus on framing and focal distance rather than worry about camera settings.
Dedicated buttons are included for the most-used image quality adjustments — Exposure Compensation, ISO sensitivity, Flash output, focus, and on-screen display options. Other settings, including image size, JPEG compression, Contrast, etc., are accessed via the menu button. The Shooting and Setup menus are presented in single list format, so finding the setting you're searching for doesn't require guessing categories and digging through complex submenus.
Taking advantage of the extra real estate its non-pocketable size offers, the A650 IS employs a dedicated mode dial, which provides easy access to Custom, Manual, Aperture Priority, Shutter-speed Priority and Program modes. Dial options for Portrait, Landscape, Night Snapshot, Kids & Pets, Special Scene, Stitch Assist (for panoramas) and Movie modes are available as well. The camera offers nine Special Scene modes including Night Scene, Indoor, Foliage, Snow, Beach, Fireworks, Aquarium, Underwater and ISO 3200 (at 2-megapixel resolution).
The A650 IS fits comfortably in your hand, and with the exception of adjusting the position of the LCD, most settings and adjustments can be changed with only one hand. The camera's LCD isn't huge, but adequately sized at 2.5-inches. It can be positioned nearly flush with the camera body when completely closed and when rotated 180-degrees for a straight on view. The display is also easily viewable from above and below, as the screen can be swiveled up or down 90-degrees. It can also be flipped 180-degrees for self-portraits.
IMAGE QUALITY
Images captured with the A650 IS were sharp and colors were vibrant when shot in bright light. Images were often sharp even in low light, thanks to the camera's lens shift optical image stabilization and fast f/2.8 maximum aperture (at wide angle), but only at lower ISOs. Despite a high maximum light sensitivity setting, noise became noticeable with images captured at ISO 400. Images captured at ISO 800 were very grainy and noise levels at ISO 1600 resulted in unacceptable images, as noise became overpowering. If capturing stationary scenes in low light, be sure to use a tripod, make sure optical image stabilization is on, and keep light sensitivity settings below ISO 400 whenever possible.
While autofocus was very accurate, the camera offers a manual focus option as well, providing a magnified focus box in the center of the LCD for easy adjustment. The camera focused quickly and easily in bright light, and while focusing speeds weren't as impressive in low light, they were still acceptable when using the AF assist beam. The camera's manual focus mode takes advantage of the entire focusing range, covering a range of 0.4 in. to infinity. A macro focus mode allows the photographer to focus on subjects at a distance of 0.4 in. to 1.6 ft., while the camera's normal focus mode covers the 1.6 ft. to infinity range.
The A650 IS includes face-detection exposure and auto-focus, with the ability to identify up to nine faces. In the field, face-detection worked as described, and was able to recognize faces from the side and tilted up or down slightly. Faces were recognized just as easily from only a few inches to several feet away, and exposures and color balance were optimized based on one of the faces selected by the camera.
While the camera's feature set is impressive, its performance was sluggish at times, and its high-ISO performance was disappointing. Startup time was reasonable, but the lag time between shots (when not in drive mode) was noticeable. The optical zoom lens was sluggish while adjusting focal lengths, and was audible even in louder environments.
The A650 IS shutter speed range is 15 – 1/2000 sec., enabling the camera to capture everything from fireworks to tee-ball. A modest continuous shooting speed of 1.2 shots/sec. allows you to shoot until the card is full as well.
For video recording, the camera offers a standard VGA recording mode at 30 fps with sound. While filming, photographers can take advantage of the camera's 4x digital zoom, but optical zoom must be set before recording begins. Recording will continue until the card is full, 4GB of video is captured or a clip reaches a length of one hour, whichever comes first. Alternate recording modes of 320 x 240 pixels at 30 fps and 160 x 120 pixels at 15 fps are also available.
The A650 IS offers a basic playback mode, nothing fancy here. Options to correct red-eye, rotate and resize images, and add sound memos are offered, as is a very basic slideshow mode. Standard digital print order format (DPOF) options are included as well. When viewing a single image on screen, you can verify focus with up to 10x magnification and exposure using the built-in histogram. Zooming out with the camera's zoom selector will reveal an index page, consisting of nine images in 3×3 grid format.
One of the camera's most notable features is its impressive battery life. While Canon lists battery capacity at approx. 300 images with the LCD monitor on or approx. 1000 images with the LCD off using a set of four alkaline batteries, I achieved phenomenal results while using Energizer lithium AA batteries. Despite shooting over 1700 images with the original set of batteries with the LCD on the entire time, and reviewing images on the LCD when not shooting, the camera still displayed full battery capacity over a month after first installing the batteries. While AA lithium batteries are more expensive (a 4-pack Energizer AA batteries costs approx. $10 street), not needing to replace or recharge batteries while on vacation is well worth the extra expense, though we do suggest always having a spare pack of high-end Lithiums in your pack.
Despite the inclusion of manual settings making the camera more appealing to advanced users, an option to save images in RAW format is not available. Images are saved only in JPEG format with Superfine, Fine and Normal compression options. The A650 IS offers compatibility with SD, SDHC and MMC media.
While not without its flaws, particularly high ISO image quality, shooting with the Canon A650 IS was a very pleasant experience. Its lack of RAW support and lower image quality at ISO 400 and above are redeemed by optical image stabilization which helps to keep the camera in the lower ISOs, excellent outdoor performance, a 12.1-megapixel sensor for nice quality large prints from low-ISO shots, surprisingly incredible battery life and affordability. Originally retailing for $399 when released in September, the Canon A650 IS can be found for about $300 street, and is a good choice for intermediate and advanced photographers alike.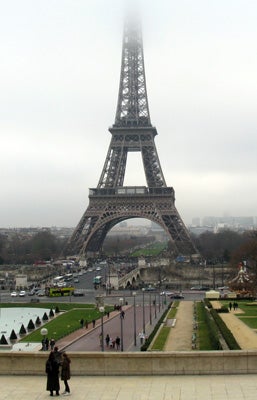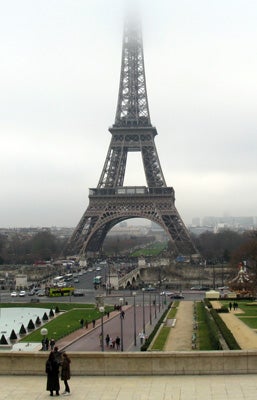 Canon-A650IS-Cloudy-days-can-present-problems-for
Cloudy days can present problems for digicams, but this shot of the Eiffel Tower is sharp and well exposed with accurate colors. Even small details are crystal clear thanks to the camera's crisp 12-megapixel sensor. 1/80 sec at f/6.3 @ ISO 80.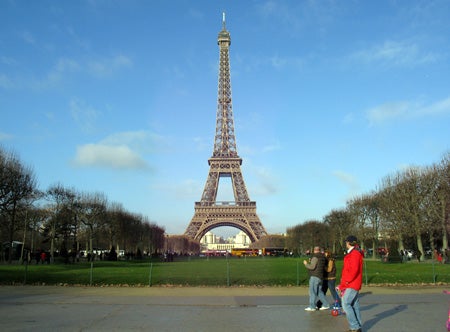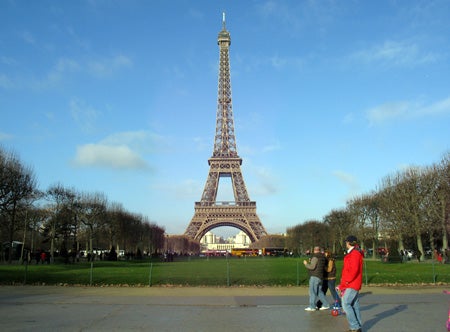 Canon-A650IS-Direct-sunlight-helped-bring-out-the
Direct sunlight helped bring out the vibrant colors in this morning scene. Details are sharp, and while the red in gentleman's coat is oversaturated, overall there is little loss of detail. 1/400 sec at f/5.6 @ ISO 80.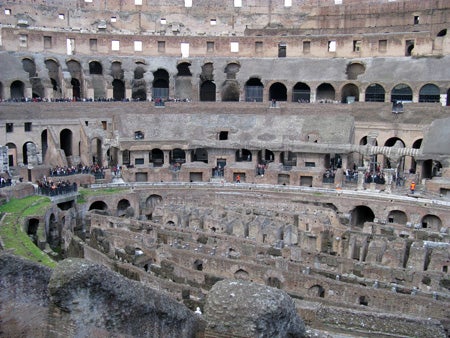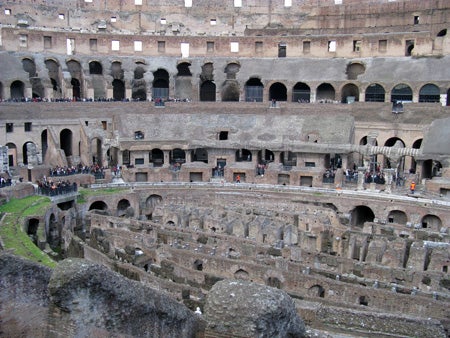 Canon-A650IS-Though-slightly-less-spectacular-whe
Though slightly less spectacular when viewed at such a small size, details are crisp and aplenty is this image of the interior of the Colosseum in Rome. 1/100 sec at f/2.8 @ ISO 80.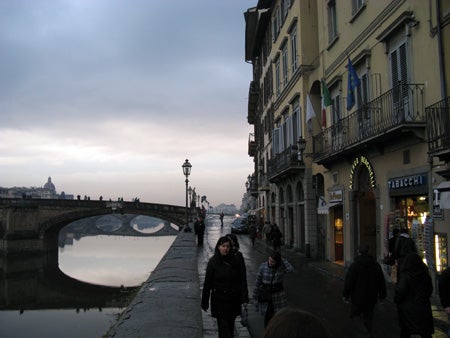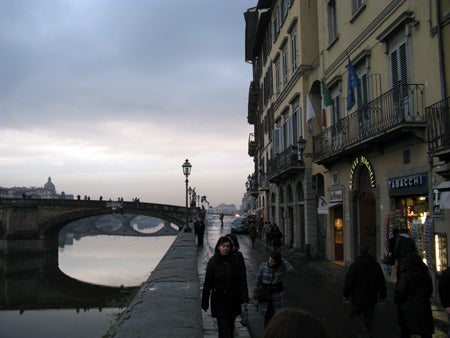 Canon-A650IS-The-exposure-of-this-sunset-scene-al
The exposure of this sunset scene along the Arno River in Florence resulted in some areas of blown out sky, while sacrificing little detail in the more essential elements of this image. 1/60 sec at f/2.8 @ ISO 200.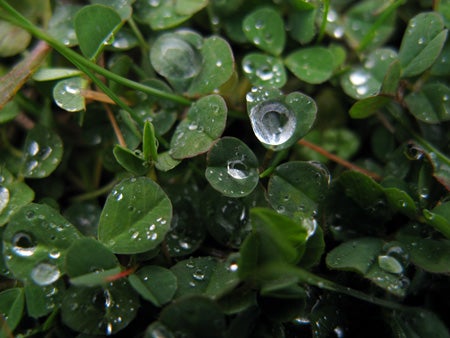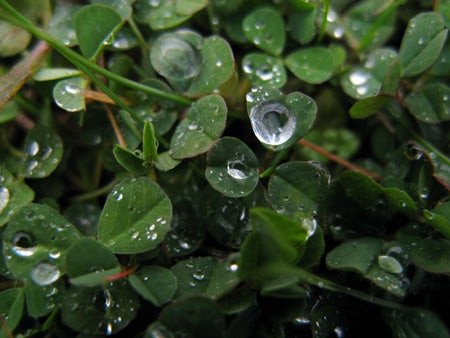 Canon-A650IS-With-a-minimal-focus-distance-of-1cm
With a minimal focus distance of 1cm in Macro mode, these raindrops provided little trouble for the A650 IS, finding a focal point easily. The image is properly exposed and colors appear to be dead on. 1/80 sec at f/2.8 @ ISO 80.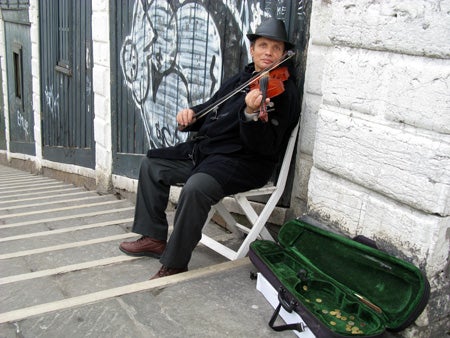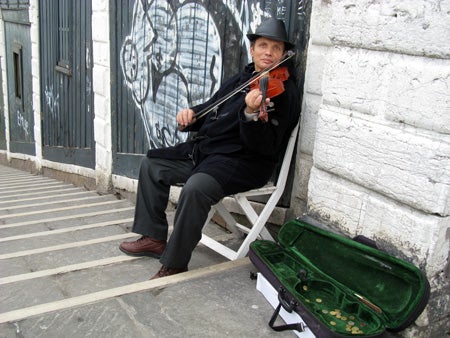 Canon-A650IS-With-incredible-detail-this-well-li
With incredible detail, this well lit image was captured at a low light sensitivity setting. Colors are very accurate as well. 1/100 sec at f/3.2 @ ISO 80.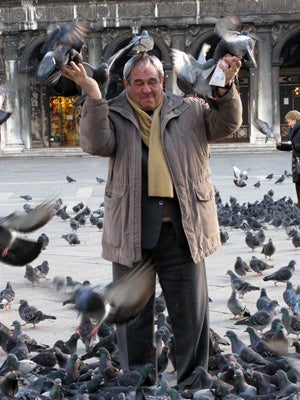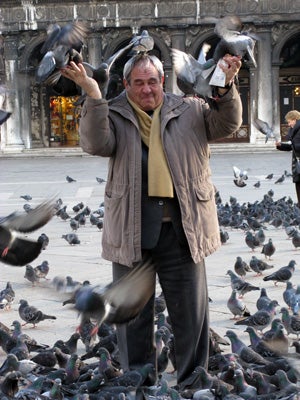 Canon-A650IS-Shot-at-ISO-200-noise-is-barely-vis
Shot at ISO 200, noise is barely visible in darker areas of this image. With the exception of the fast moving pigeons, details are sharp, and the image is well exposed for the man's face. 1/125 sec at f/4 @ ISO 200.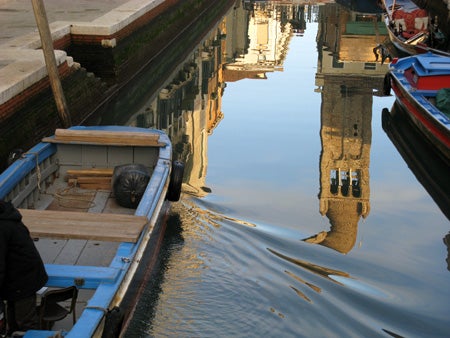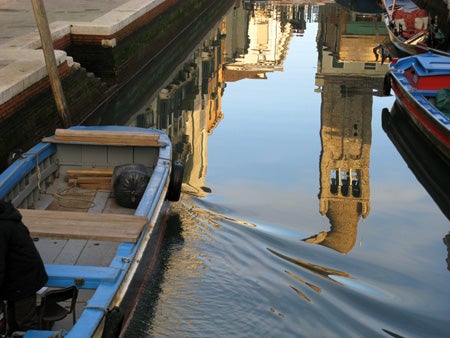 Canon-A650IS-Exposing-for-the-lighter-building-to
Exposing for the lighter building towards the top of the image by locking exposure and recomposing, colors are accurate throughout the scene. A light sensitivity of ISO 80 is to thank for the sharp image details. 1/160 sec at f/3.5 @ ISO 80.