Zoom Lens Special: Speed Is In
Lens makers have ramped up their design and manufacture of high-speed lenses.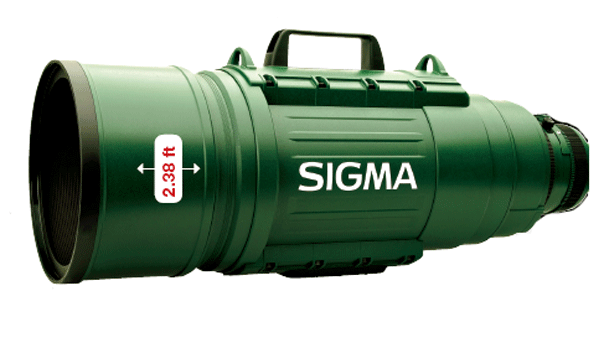 We may earn revenue from the products available on this page and participate in affiliate programs. Learn more ›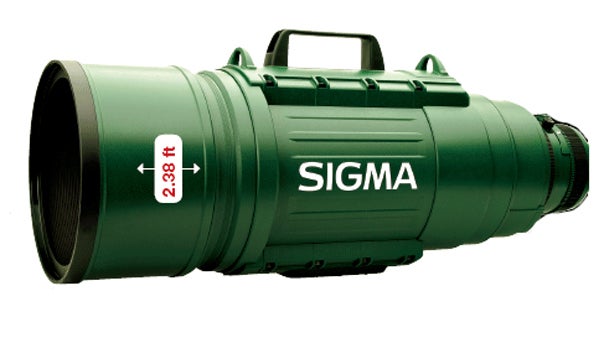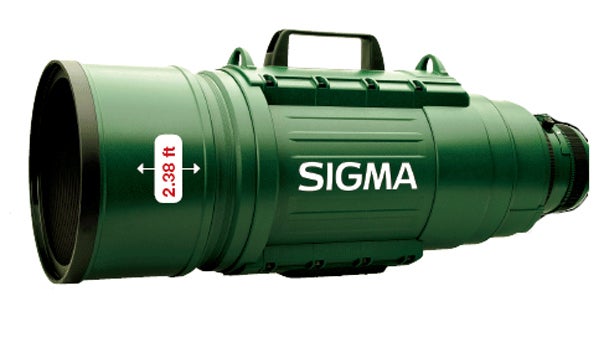 Zoom Lens Special
Camera and independent lens makers have ramped up their design and manufacture of high-speed lenses.
Take Nikon: Of the 16 Nikkors introduced since January 2007, 10 boast high-speed constant apertures, including two f/4 monster teles, six f/2.8s, an f/1.8, and an f/1.4. Conversely, of the eight Nikkors debuted in the 16 months prior to January 2007 (as far back as Nikon's on-line records go), only two were constant f/2.8s, with the others providing sluggish variable apertures.
The good news? Most of the newcomers from every manufacturer are zooms. They include the nine bright optics showcased here, plus at least 17 others that we've subjected to our tests in the Pop Photo Lab since 2007. Ranging from the phenomenal Tokina 11-16mm f/2.8 to Sigma's outrageously long (and large) 200- 500mm f/2.8, these new-age zooms boast cutting-edge design, materials, and manufacturing processes in addition to larger apertures.
A number of factors converged to create this spike in speed:
Manufacturers are going back and filling out their high-end lens lines, having satisfied demand for well-priced, digital only f/4-5.6 zooms.

A new round of full-frame, pro-oriented zooms are coming out for the expanding ranks of full-frame bodies. These new lenses pack the advances in lens designs and coatings that were developed for digital-only zooms.

Pros upgrading to cameras with higher resolution imaging sensors are upgrading their lenses, too. Why? Because their older legacy optics aren't always sharp enough to show the finer detail a 16 or 21MB sensor can capture.

Demand is growing among midlevel DSLR owners who are discovering what f/2.8 can do.
And what is that exactly?
Mainly, it's about light. That extra-wide aperture (usually f/2.8, sometimes larger) lets a lot of it through to the camera sensor for faster shutter speeds. These minimize camera shake, delivering sharp pictures without a flash or tripod, and freeze subject movement more readily-a must-have for shooting subjects from toddlers to tennis.
High-speed apertures such as f/2 and f/2.8 also can throw a background into a soothing state of soft focus, cleaning up clutter while raising a sharply rendered subject to the undisputed star of your show.
Want these benefits and more? Dive in! The current generation of high-speed zooms reaches from ultrawide to super tele, with everything in between. They're ready for almost any photographic challenge you could name: portraits, close-ups, sports, weddings, and photojournalism for starters.
While well-made, constant-aperture zooms aren't cheap, they'll almost certainly prove a smart investment, outliving camera bodies and retaining resale value over the years, and producing mountains of superior imagery along the way.

The In Crowd
Of all the high-speed zooms to appear in recent months, the most numerous have been the wide- and wide-to-moderate tele full-framers. Almost every manufacturer that supports fullframe capture has introduced at least one-and in many cases two-such speedsters over the past 16 months. These include Canon's 16-35mm f/2.8L II, Nikon's 14-24mm f/2.8 and 24-70mm f/2.8, Sigma's 24-70mm f/2.8, Sony's 16-35mm f/2.8 and 24-70mm f/2.8, and even the forerunner of this new wave (and by far the least expensive), Tamron's $400 (street) 28-75mm f/2.8 from 2003.
Why the influx of high-speed, wide-angle full-frame glass? Clearly, the recent surge in full-frame bodies has played a role. Cameras such as the Sony Alpha 900, Canon's EOS-1Ds Mark III and EOS 5D Mark II, and Nikon's D3X and D700 have created demand where there was little or none before.
Just as significant, though, were the advances in optical design that emerged during the early DSLR years. From about 1998 to 2003, lens and camera makers turned out better lenses to give photographers the wide-angle views they'd enjoyed in the film era. The new designs, coatings, and materials that produced greatly improved distortion and vignetting performances for digital-only wide angles are now migrating to full-frame zooms.
There's been no such activity in longer zooms, because there have been few comparable technological breakthroughs in these focal lengths.)
Another reason for the shift to faster wide angles stems from the technical challenges involved in adding image stabilization. The many tightly spaced lens elements in wider-angle lenses make IS difficult to incorporate, so the best way to deliver better low-light performance at shorter focal lengths is via wider apertures.
Canon's EF 16-35mm f/2.8L II USM AF is indicative of this new influx. Though pricey ($1,500, street), this beauty (shown at left) is one of the most distortion-free, fast wide-angle zooms around. Tested here last month, this L – series optic produced contrast and sharpness in the mid-Excellent range. No surprise there, but its distortion control was shocking, especially compared to Version I of this lens.
Distortion, typically the Achilles' heel of high speed wide-angle zooms, was prominent in its predecessor-in March 2003, we found close to Excessive barrel distortion at 16mm (2.9%), the most we'd encountered at the time.
Fast forward to today: Canon's engineers wrestled that barreling down to a relatively manageable 0.59%, in the mid-Visible range and a leap of two levels of magnitude. Equally laudable: No edge falloff at either 24mm or 35mm-a real coup by high-speed wide-angle zoom standards.
The Zoom King
Want proof that high-speed zooms are hot? Meet Sigma's 200-500mm f/2.8 EX DG APO IF. This howitzer seemed an engineering tour de force when it was announced two years ago: A high-speed super tele with the convenience of a zoom. That Sigma was able to manufacture and market such a behemoth is equal parts miracle and hubris.
Nearly 35 pounds, and about 29 inches long and 10 inches wide, this full-frame lens is available in Canon and Nikon mounts for about, gulp, $29,000. Rented or leased mainly by sports and wildlife pros, the lens takes standard 72mm filters in a rear drop-in filter drawer, houses a rechargeable L i-ion battery for powering zoom and focusing motors, and includes a matched 2X teleconverter that gets you out to 400-1000mm at f/5.6.
We took a production sample to a Long Island state park for an afternoon of photographing ospreys and swans. Once situated, we found Sigma's monster surprisingly functional.
It has built-in 1/4-20 and 3/8-inch tripod sockets (no tripod collar) to which we attached an Arca-Swiss-type quick-release plate. The plate, in turn, mated with a QR clamp on a modified Wimberley II tripod head. The Wimberley's gimbal-style action made it easy to capture distant birds, which we (often) could successfully follow by zoom tracking from 200mm to 500mm with the motorized zoom. While loud, this was reasonably fast (given the massive size of the lens elements it moves), and the autofocus with our Canon EOS-1Ds Mark II was on par with that of a 400mm f/4 super tele. Its three AF ranges minimized focus hunting, and its rotating lens mount made the flip from horizontal to vertical a snap. Our tripod was an 11-pound, cine-grade 350MVB Manfrotto ($425, street)-nothing smaller will do.
About that weight: If you're considering renting or leasing this lens, you'll need an assistant to help you clamp it onto a tripod head, plus a dolly to move the massive rig around, and a vehicle large enough to accept the huge lens case-it was too long to fit in our midsize car! Image quality? Sharpness, contrast, and the lack of edge falloff were amazing enough that we'd gladly take this monster out for another shoot. Just don't ask us to bring it along on a hike.