Winners & favorites from the Taylor Wessing Photographic Portrait Prize contest
The top images from this prestigious competition are traditionally exhibited in the National Portrait Gallery in London.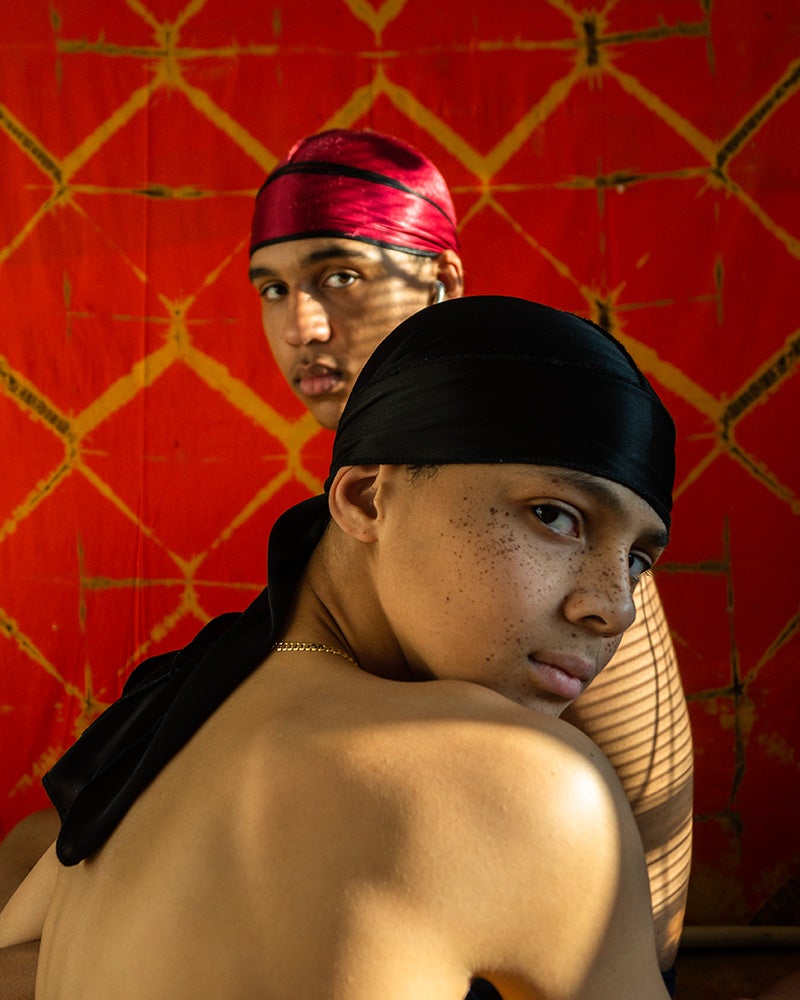 The Taylor Wessing Photographic Portrait Prize is one of the most prestigious portrait competitions around. The top prize is a whooping £15,000 and all the finalists are traditionally exhibited in the National Portrait Gallery in London (though it's closed for renovations this year). The winners and finalists have just been announced, so let's dig in. 
About the Taylor Wessing Photographic Portrait Prize
The Taylor Wessing Photographic Portrait Prize (sponsored by the global law firm) celebrates contemporary photographic portraits. There are no categories, though photographers are encouraged to enter a series of portraits related by theme or content. 
Really, according to the official rules, the only limits are:
"'The photographs must be portraits. 'Portrait' may be interpreted in its widest sense, of 'photography concerned with portraying people with an emphasis on their identity as individuals.'"
There are two rounds of judging. The first is online with digital copies of all the images. Photographers that make it through the first round are then invited to submit a printed copy of their image for further consideration. Those copies are hung in a gallery where the judges get together in person to view the portraits and decide on the finalists and winners. 
With so many photo competitions entirely online, it's really cool to see such an art-forward approach. Some photos just need to be seen in person for you to feel their full effect. 
The winner: David Prichard
David Prichard took the top prize (and £15,000) for his series of portraits on First Nation women who had spent their lives working on cattle stations in Northern Australia. 
According to Prichard, the cultural and social history of Indigenous "stock women" had largely gone unrecorded. In an interview accompanying his images online, he says, "'One can only imagine what stock women endured, living in remote areas, in a world dominated by white colonial culture and law. I wanted to produce portraits that were dignified, strong and beautiful, and worthy to represent these women today and into the future.'"
We think he pulled it off perfectly. 
Second place: Pierre-Elie de Pibrac
French photographer Pierre-Elie de Pibrac won second prize (and £3,000) for his series of large-format portraits shot in Japan. 
Called Hakanai Sonzai, which translates as "I, myself, feel like an ephemeral creature," the series documents "people who exhibited fortitude in the face of adversity." Over eight-month, he traveled the country interviewing people and shooting portraits in places like Fukushima and Yubari, a former mining town.
"Each portrait emanates from long discussions I had with my subjects about a painful event in their lives," Pibrac says in his accompanying interview. "In all the pictures I forbid any movement as if they are trapped by their surroundings with no visible escape."
Third place: Katya Ilina
Katya Ilina, a Russian-born but Toronto-based photographer, took third place (and £2,000) for her portrait called David. Her work plays with gender norms in art and this particular photo is a nod to Titian's Venus of Urbino. 
"From Velázquez to Ingres, painters have portrayed men in positions of power, or as muscular heroes in battle, whereas females are often pictured naked and reclining, communicating softness, weakness and openness to gaze," explains Ilina in her interview. "I wanted to borrow the so-called feminine body language from those paintings and juxtapose it with male sitters."
How to view the finalists
The judges selected a total of 54 portraits from 25 artists to display. The can be seen in person between now and early January 2022, in Cromwell Place, London. You can also check out all the finalists online and vote for the People's Pick.
There are no details yet on how to enter next year's competition. If you're interested, we'd suggest you keep an eye on the National Portrait Gallery's site as that's where it will be announced first.