Nikon Announces 6 New Coolpix Cameras
That's a lot of cameras.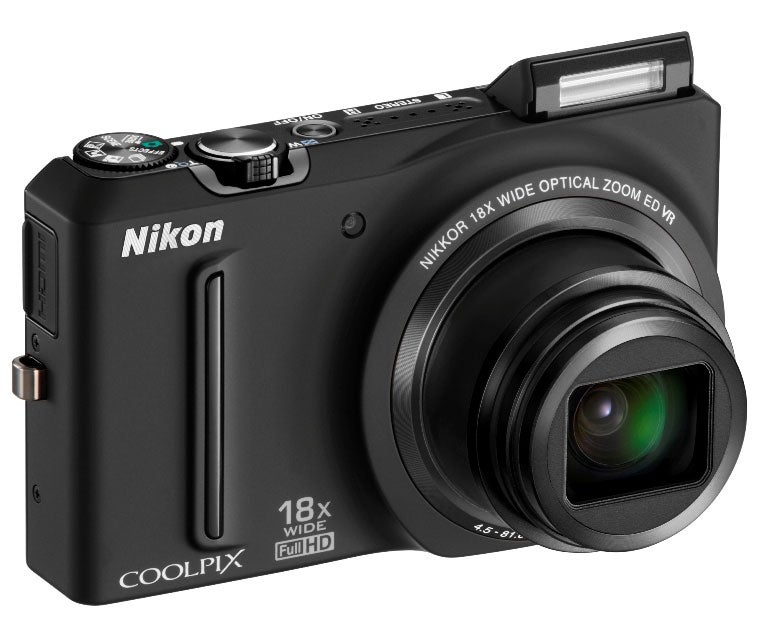 Coolpix S9100
The extremely compact Coolpix S9100 features a 18x zoom lens (25-450mm 35mm equivalent), a 12.1MP backlight CMOS sensor, 3″ LVD and ISO sensitivity ranging up to 3200.
It also features a laundry list of scene modes as well as HDR and panorama modes. To top it off, the S9100 is capable of full 1080p HD video capture with stereo sound and the ability to snap a still while recording video.
All this can be yours when the S9100 hits stores in March for $329.95
Coolpix L120
The Coolpix L120 offers a 14.1MP sensor that Nikon claims is capable of ISO sensitivities up to 6400, albeit at a reduced resolution—still, pretty impressive for a compact.
It also features a hybrid Vibration Reduction 21x optical zoom lens (25-525 35mm equivalent) as well as a 3" LCD. Other features include 720p HD video capture and the ever popular, Pet Portrait mode.
Expect the Coolpix L120 to hit stores later this month with a price tag of $279.95.
Coolpix S6100
The Coolpix S6100 offers up the highest resolution ever seen on a Coolpix camera, coming in at full 16MP's.
Other highlights include a 7x optical zoom lens (28-196 35mm equivalent) and a 3" touchscreen LCD. Available in March, the S6100 will run you $199.95.
Coolpix S4100 and S3100
Available in 4 and 7 colors respectively; the Coolpix S4100 and S3100 are possibly Nikon's most stylish looking compacts to date. They both feature a 14MP CCD sensor and 5x optical zoom range (26-130mm 35mm equivalent) and 720p HD video capture.
The S4100 offers a 3" touchscreen LCD while the S3100 features a 2.7" non-touchscreen LCD. Both will be available later this month—the S4100 for $179.95 and the S3100 for $139.95.
Coolpix L24
The Coolpix L24 is the most cost-conscious of Nikon's newest compact, offering a 14MP sensor and 3.6x optical zoom (37-134mm 35mm equivalent) for a penny-saving $119.95.