From humorous to heart-breaking, these are the best nature photos of 2021
The winners (and runners-up) of the Nature Conservancy's 2021 Global Photo Contest range from human-like animal portraits to scenes of environmental destruction.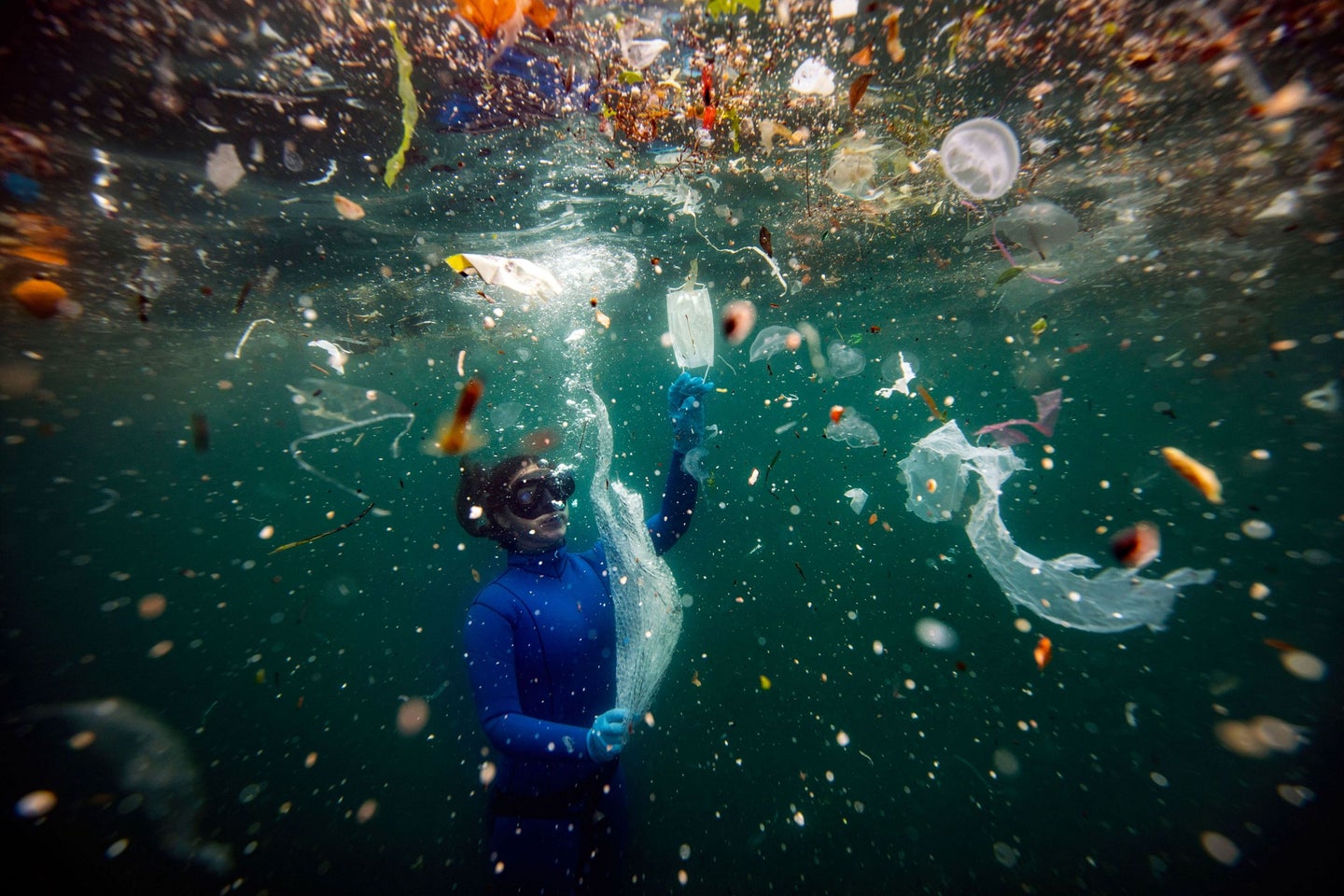 When looking at the extraordinary prize-winning images from Nature Conservancy's 2021 Global Photo Contest (which did not take place in 2020 due to the COVID-19 pandemic), two quotes come to mind: The first is a somewhat humorous one from 20th-century author Elias Canetti, who said "Whenever you observe an animal closely, you feel as if a human being sitting inside were making fun of you."
The second is a more sober line from the Roman emperor Marcus Aurelius, who wrote, "Even while a thing is in the act of coming into existence, some part of it has already ceased to be."  
The two aphorisms seem to be palpable in many of the prize-winning and runner-up images. This is in part because many of the winning shots seem to have captured a sense of emotion that speaks to our time. Take the sublime prize-winning shot by Anup Shah (see below): It shows a female Western lowland gorilla who seems to be having a moment of unexpected, human-like joy as she walks through a cloud of butterflies in the Dzanga Sangha Special Dense Forest Reserve. 
Another image seems to have an almost nightmare quality to it: a brilliant but disturbing underwater shot by Sebnem Coskun of a diver surrounded by a constellation of medical waste in the ocean waters (shown at the top of the page). Those are just two of the many powerful images from this year's winners. 
Below are some of our other favorites and a bit more about the contest as a whole.
The categories
The photography contest itself is run by the Nature Conservancy, headquartered in Arlington, Virginia. They're an organization that works to conserve the lands and waters across the globe, and so there's an intensity and urgency in their mission. They also focus on tackling climate change as well as international food and water sustainability initiatives.
The contest is open to all adult photographers in the international community, regardless of whether you are an amateur or professional. And the National Conservatory received more than 100,000 entries this year. The 2021 categories included:
Grand Prize award (the best overall image from all the categories)
Wildlife award
People & Nature award 
Water award
Landscape award
People's Choice award 
There were several additional winners in each category (first, second, third, plus two honorable mentions). Additionally, this year's winning images were selected by a panel of judges, which the organization said included American singer-songwriter Ben Folds, who is himself a photographer
The Grand-Prize Winner
Aside from the anthropomorphic quality in this photo of the gorilla, the photographer used a shallow depth of field to make the image more dramatic and theatrical.  
People's Choice Winner
There's an exquisite quality of light in this image of bioluminescent bugs; it looks almost otherworldly.
Landscape
In this image, the photographer did a wonderful job of using an intriguing point of view (from above). He also looked for a composition that was mostly made up of abstract shapes, while limiting his palette to primarily earth tones, which tells the story of drought and death. 
People and Nature
This is a very poignant, and somewhat surreal image of a baby orangutan getting prepped for surgery. Again, the point of view is from above, which enhances the drama in the shot.
Water
The lighting of the two main subjects in the shot—a man in profile and a faucet that's running water—already give the image a very abstract quality. But the photographer further enhances the abstraction by converting the image to black and white.
Wildlife
Like the photo in the Grand Prize shot, this Australian photographer captured a very dramatic image of cheetahs, whose expressions almost have human-like qualities. The patterns of the water—really just amorphous abstract shapes—contrast wonderfully with the swimming cheetahs.
Nature Conservancy 2022 Global Photo Contest
There's currently no information yet on the 2022 contest. (This year's 2021 content opened August 1, 2021.) But be sure to check out Nature Conservancy's website periodically, as updates on next year's contest will likely pop up there first!