See the work that earned these 20 photographers a share of Google's new creative fund
The 2021 Creator Labs Photo Fund—provided by Google and Aperture—went to fine art photographers covering difficult topics ranging from identity and race, to globalization and politics.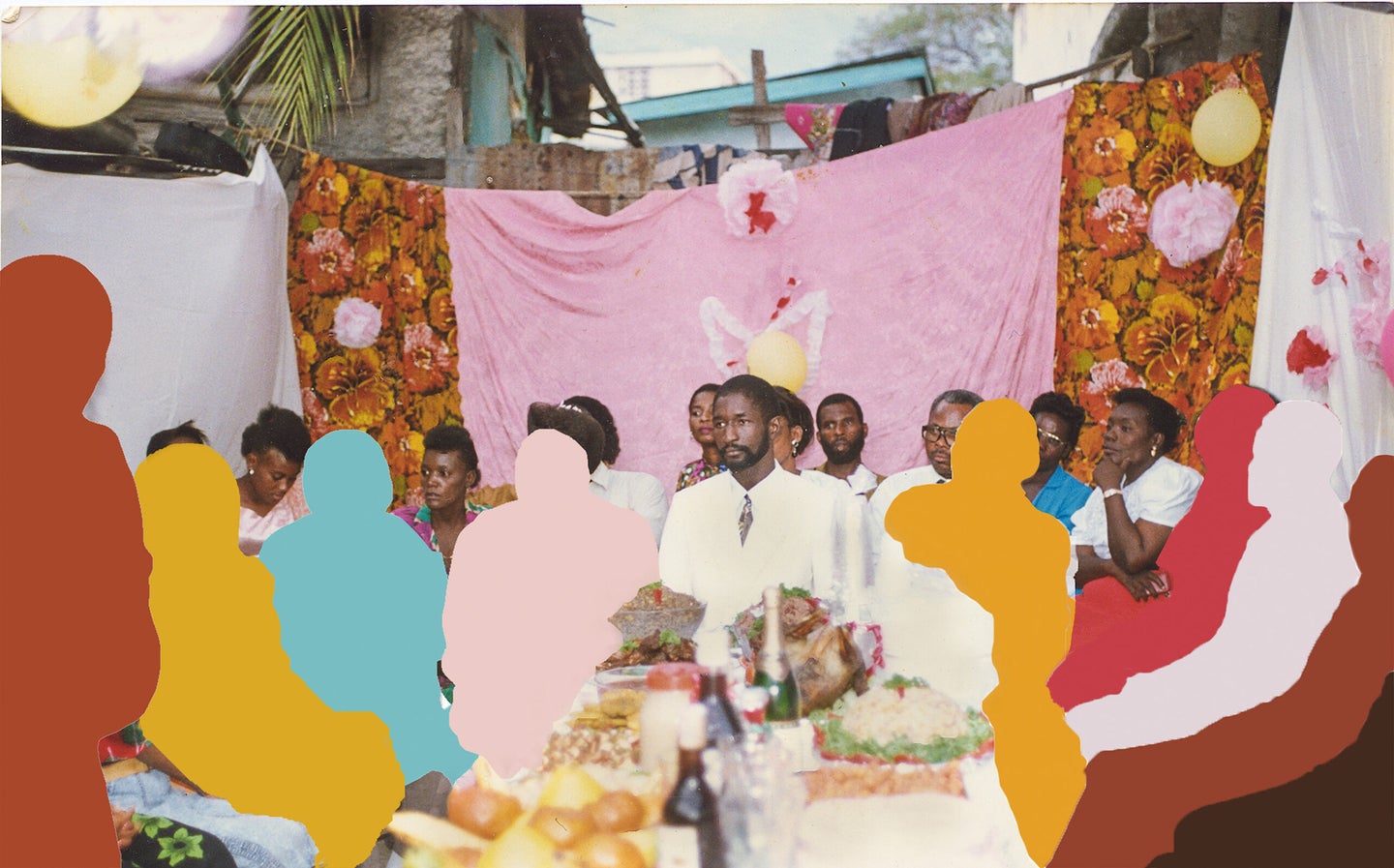 Working as a fine artist is a tough gig. And the COVID-19 pandemic has only made the career of fine art photographer that much more challenging. So it's fantastic to hear about a new fund—the Creator Labs Photo Fund—created specifically to provide financial support to photographers in the wake of the global pandemic.
The Creator Labs Photo Fund is a joint partnership between Google's Creator Labs and the photo nonprofit, Aperture. A call for submissions went out in the early summer and now, winning recipients have been announced.
The twenty winners were selected by Aperture editors and will each be awarded a prize of $5,000 to sustain their work and practice. It's not a king's ransom, but hey, it's supporting quite a lot of powerful and important work.
The winners
A full list of winners from this year's fund includes Daveed Baptiste, Adraint Bereal, Shawn Bush, Jasmine Clarke, Matt Eich, Arielle Gray, Naomieh Jovin, Priya Suresh Kambli, Tommy Kha, Sydney Mieko King, Miguel Limon, Sophie Lopez, Giancarlo Montes Santangelo, Alana Perino, Jade Thiraswas, Bryan Thomas, Maximilian Thuemler, Allie Tsubota, Aaron Turner, and Jasmine Veronica.
Each artist has been recognized for their exceptional vision as well as the strength and originality of their portfolios.  But aside from the stunning and inventive images, what stood out to me are the intriguing and insightful statements that accompany each fine art photographer's name, on Aperture's Website. Many of the winners are grappling with complicated, highly charged topics. These include identity, race, globalization, fragmentation, and the many facets of our current political environment. And in some cases, I think these descriptions help you get a better sense of what those photographers are trying to achieve. 
Tommy Kha's work, for example, is tied to the idea of fragmentation and identity, as an Asian American (view his work above). To express this, Kha experiments with cardboard cutouts, jigsaw puzzles, paper masks and temporary tattoos. These are intended to straddle, "the line between still life, portrait, and self-portrait." He does this without any post-production photo manipulation. The description of Kha's work goes on to say: "Leaning into moments of awkwardness, Kha views his work as an aesthetic device to decode, confirm, and validate Asian American identity, stating, 'at the moment, there's quite a bit of space to visualize Asian American narratives and archives, and what that can look like.'"
The statement is clear and honest, but it also has a hint of mystery and poetry. For me, it's a great example of how insightful an artist's statement can be.    
Winner of the Creator Labs Photo Fund: Matt Eich
There is simply so much to see and feel in the photographs of Matt Eich. It's breathtaking, and I am very happy to know that his work exists.
He was awarded a winning spot for his series, "Bird Song over Black Water," in which he works with medium- and large-format cameras to document his home state of Virginia. But his other bodies of work are equally sublime. Eich states, "I'm interested in pictures that elicit questions rather than pretend to hold answers," which doesn't tell us much, except to expect a level of mystery to each of his shots. One theme that seems to stand out from his work is how humans have left their mark on the environment.
View more of Eich's winning series here.
Winner of the Creator Labs Photo Fund: Jade Thiraswa
The photographer Jade Thiraswas has been documenting a tight-knit community of refugee youth from Myanmar, who have settled in Rochester, New York, since 2017. In her artist statement, Thiraswas says the group she photographs "are Karen (pronounced kuh-ren), an indigenous ethnic minority that has fought a decades-long and still ongoing civil war against the Burmese military regime, the Tatmadaw, over the native lands of their people and for their very right to exist."
The series title itself, though, "Young Cash Karen," refers to the self-chosen name the members of the community formed together. The photographer says, "They proudly use the name to express a sense of belonging and solidarity amongst each other and with the global Karen refugee diaspora. They retain a sense of unapologetic pride of their identity and history."
Winner of the Creator Labs Photo Fund: Tommy Kha
The fine art photography world, or the larger fine art world in general, isn't really known for being funny or for comedy. But Tommy Kha's photographs and series of images are wonderfully visual, insightful, inventive and sometimes quite funny. He has several groups of work in his series "Façades," one of which revolves around Elvis Presley. He can also be surreal in his group of images, like "I facsimile, and I facsimile, and I facsimile".
Winner of the Creator Labs Photo Fund: Allie Tsubota
Allie Tsubota's work reflects how this artist is grappling with the concepts of migration, racialization, and assimilation in this poetically named series, "This Brilliant Flash of Light." She taps into a sense of the above by combining disparate elements of archival maps detailing sites of Japanese American incarceration during World War II. These elements are paired with black-and-white portraits and seascapes. In doing so, she creates poignant and poetic works of art.
Of the series, she says, "How do we resist closure in a society that fetishizes resolution? How do we advocate for reparations while refusing to forget the injustices that warrant them? To stand in an open wound is to resist the neatening of history—to honor the oceans that continue to live in our bodies, and to adopt a temporality through which our pasts, presents, and futures remain intimately entwined."
About the Creator Labs Photo Fund
The fund has been made possible by Google Devices and Services in partnership with Aperture, with the goal to support photographers during the era of COVID-19. This past summer, starting July 1, 2021, the fund announced a national open call. Here are some of the details about that announcement: 
Submissions were free and open to any photographer or lens-based artist living in the United States
Twenty selected artists would be awarded a prize of $5,000 each
To apply to the Creator Labs Photo Fund, all entrants had to submit 8 to 10 images from one body of work, showing a commitment to making a cohesive and compelling series or project
The project did not need to be finished
Entrants were not evaluated on the basis of prior experience, publications, or exhibition history, but instead on the strength and originality of their visions
To learn more about this past year's fund, head here.