The funniest pet photos of 2021
Smirking horses, delighted dogs, mischievous cats and more! The Comedy Pet Photography Awards are back and the finalists are sure to make you smile.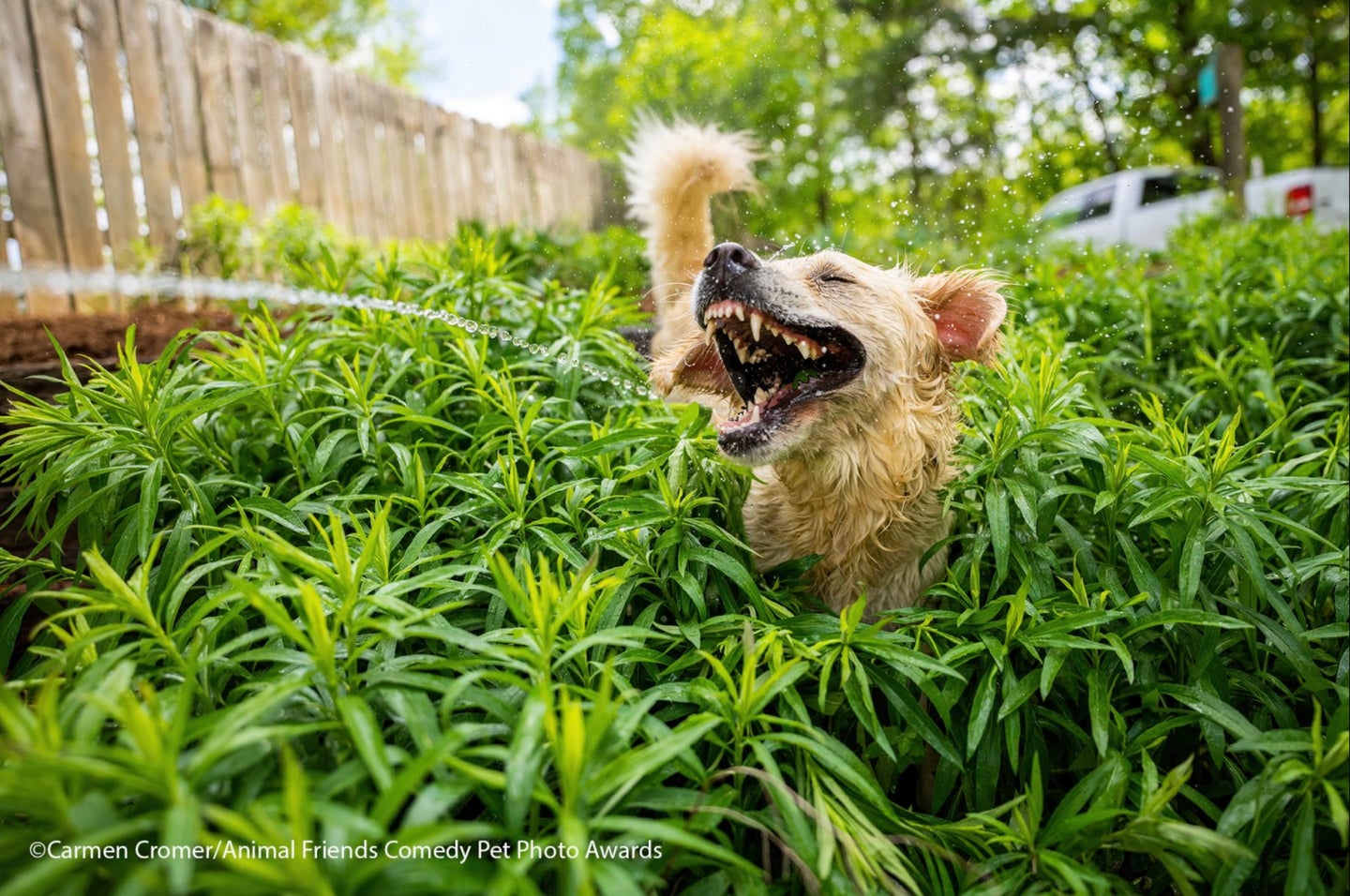 Some photography competitions are pretty serious, some can be light-hearted, yet serious, and some, like the Comedy Pet Photography Awards, are just pure joy. The gallery of pet photo finalists has just been announced and we thought we'd do something a little bit different: pretend to be the judges. 
So, with only a little more ado, let's have a look at Popular Photography's completely unofficial winners of the 2021 Comedy Pet Photography Awards. While the real competition gives away £2,000 (that's about $2,700) to the overall winner, we can't even hand out bragging rights. 
Categories
The Comedy Pet Photography Awards have five self-explanatory categories:
Dogs: Our Best Friends
Cats: Our Fabulous Feline Friends
The Mighty Horse
All Other Creatures Great and Small
Pets Who Look Like Their Owners
There's also a Junior category for those under 16 and an "Awesome Video Clip of Your Pet" category, but we're going to focus on the five big ones. For each, we're going to pull out a winner and a second image that we highly commended. (We're not going to pick an overall winner, instead, we're hedging our bets that one of the photos we choose from the 40 finalists will win!)
Dogs, pups, and bowsers 
Choosing the best dog photo is like choosing the best dog: a nearly impossible decision we don't want to make. But, alas, in the name of competition, we must.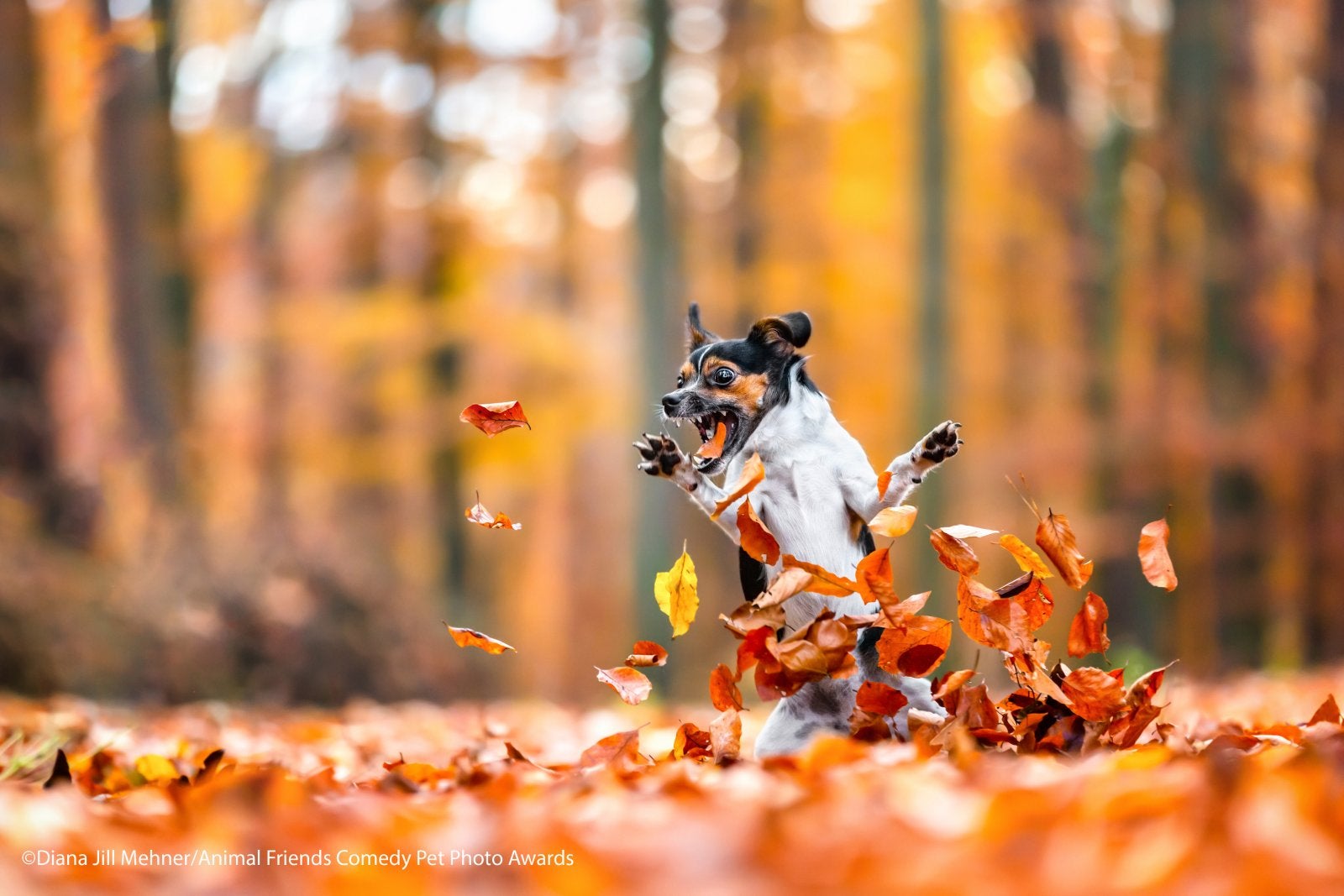 Our Dogs category winner is Diana Jill Mehner with this ridiculous photo of her dog playing in the autumn leaves.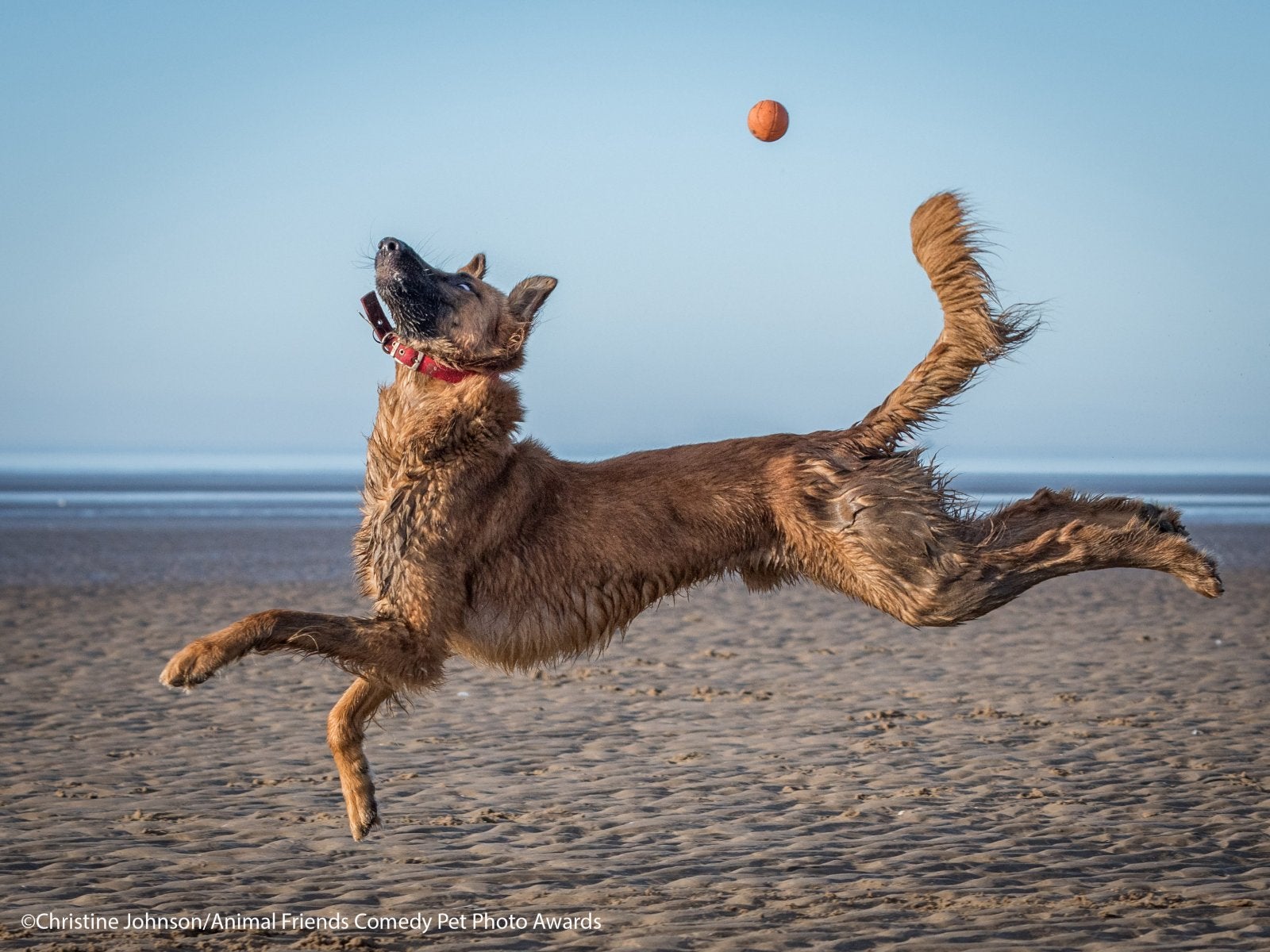 The runner-up goes to Christine Johnson for her shot of her mighty pooch elegantly missing the ball. 
Cats, kittens and wannabe killers
Most cats probably don't need or want the validation of being an "Award Winning Pet Model" (they all just consider it their due), but for the few that do, we've got some prizes to give out.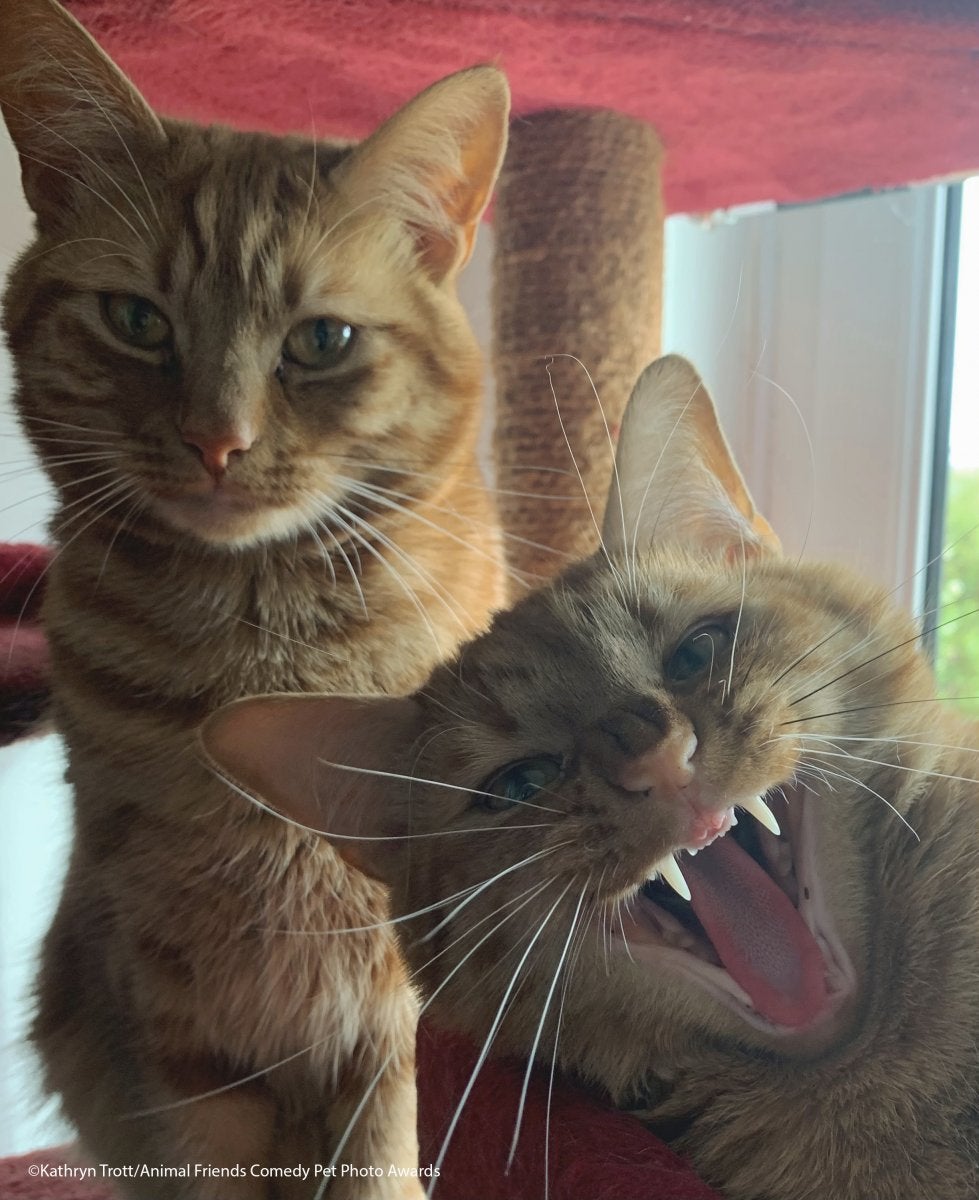 Kathryn Trott takes the top spot for her shot of these two ferocious felines. We don't know if they're laughing or planning murder (we suspect Kathryn doesn't either).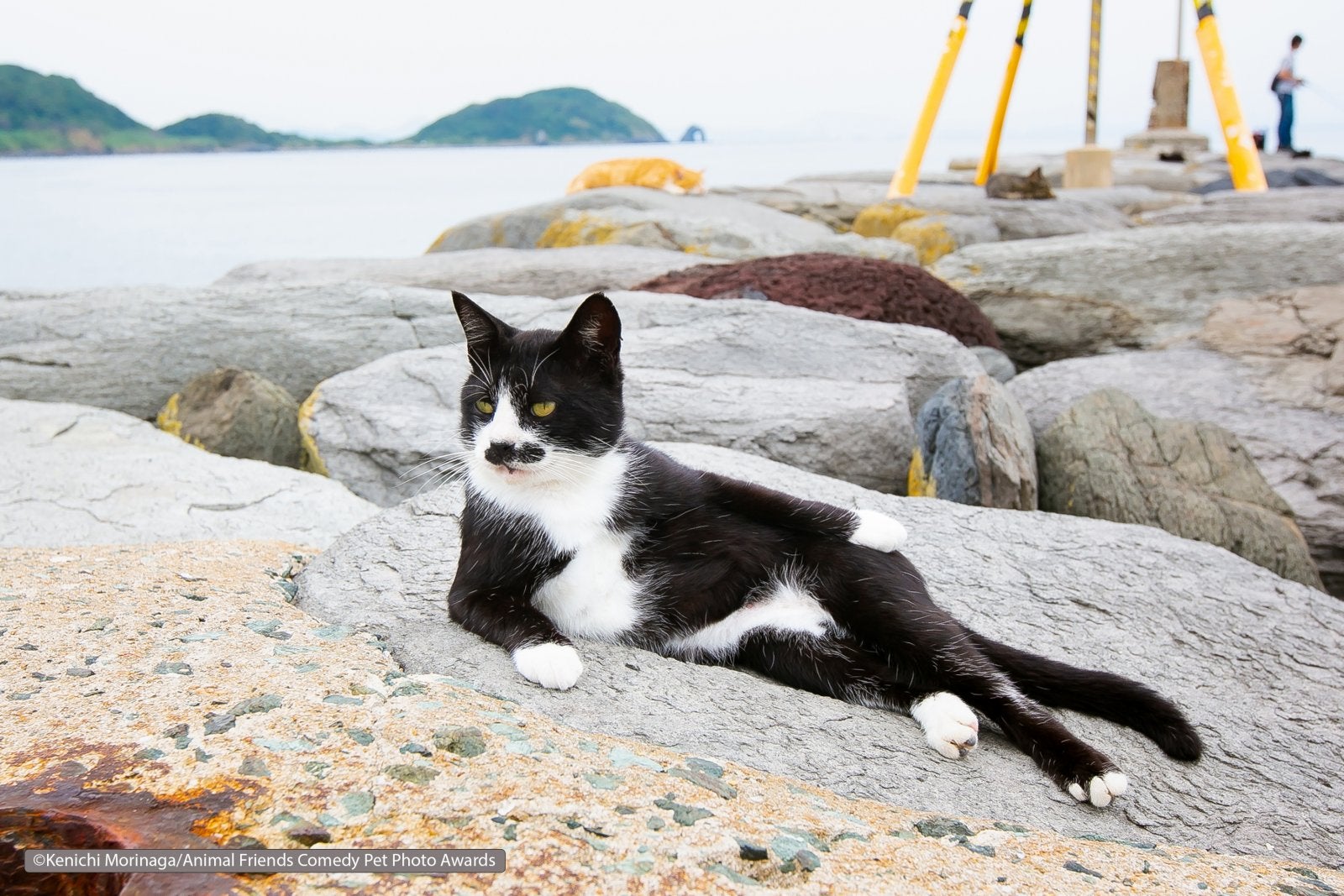 And our runner-up is Kenichi Morinaga for this photo of a beast in seemingly seductive repose. 
Horses off courses
With only three horse photos listed among the finalists, we feel this category is a bit of a gimme. Still, we can only pick two. 
So, in first place, we have Jakub Gojda (we feel this shot also would have had a chance in the "Pets Who Look Like Their Owners" category, too).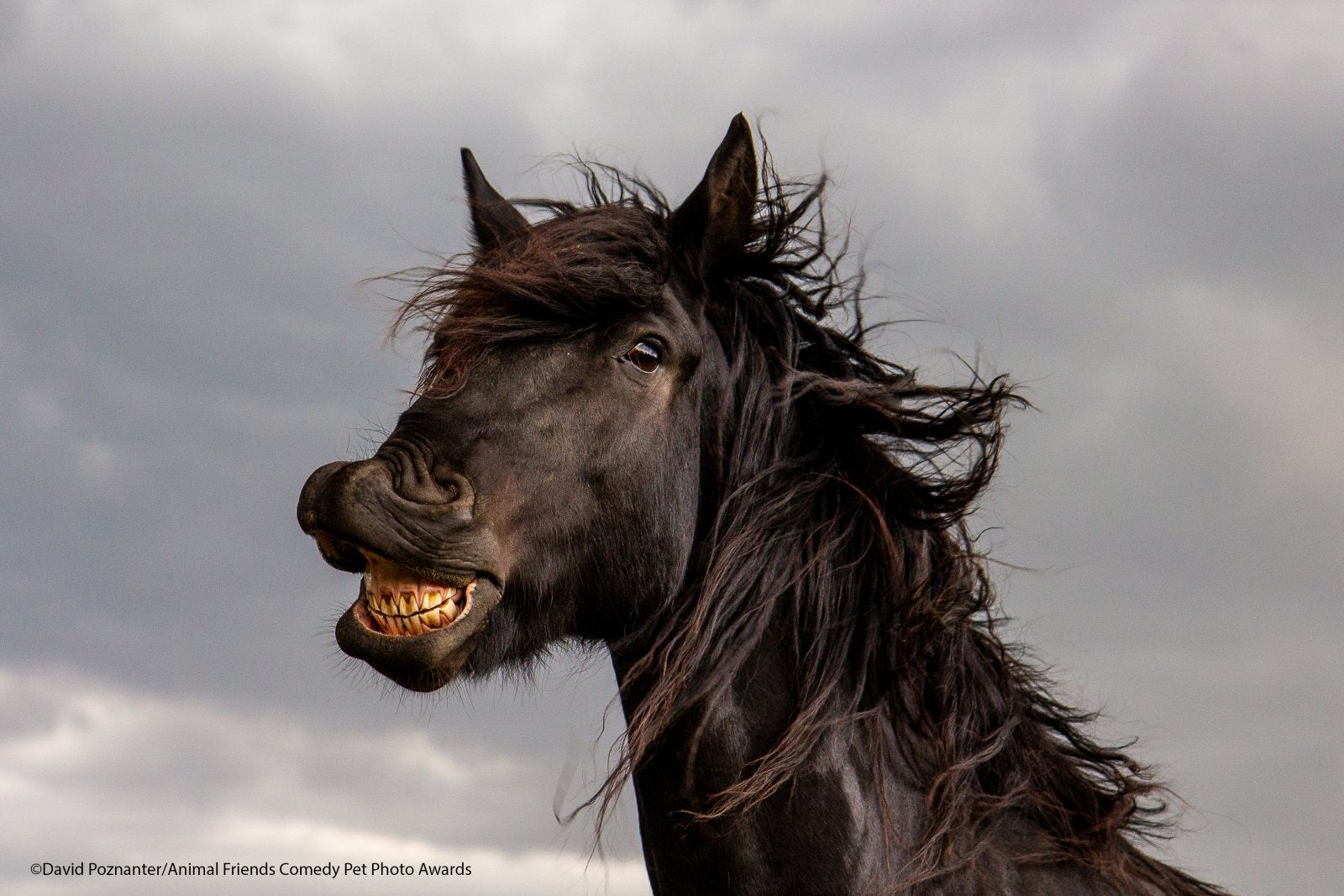 And the runner-up is David Poznanter for his photo of this elegant steed. The personality really just shows through. 
Best of the rest
While calling cows, sheep, and chickens "pets" might be stretching the dictionary definition of things for "city folk", they all still have a place in our hearts—and our competition.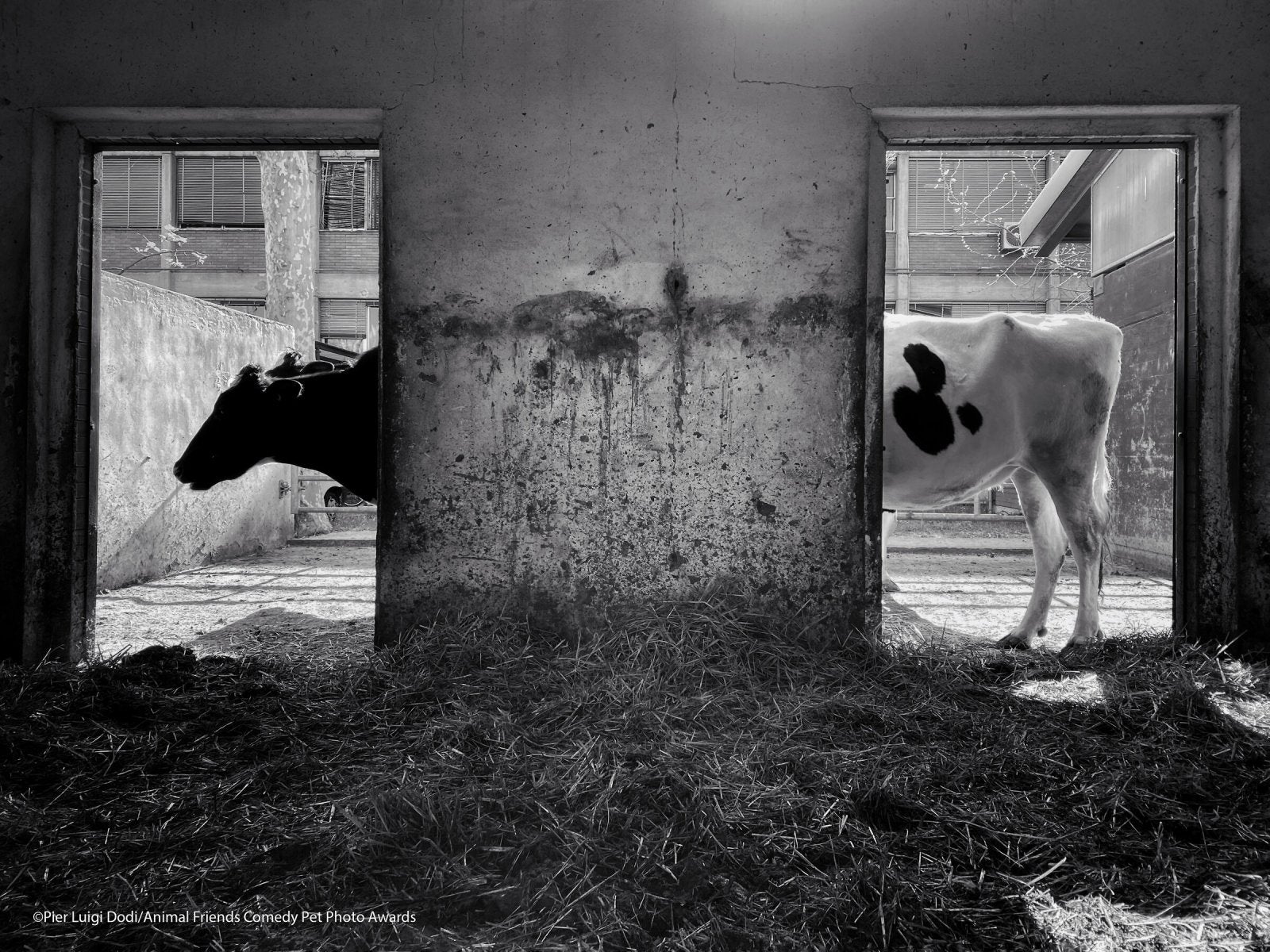 Our first place in the All Other Creatures Great and Small category goes to Pier Luigi Dodi for his photo of his extra-long cow. Can you imagine how much milk it produces?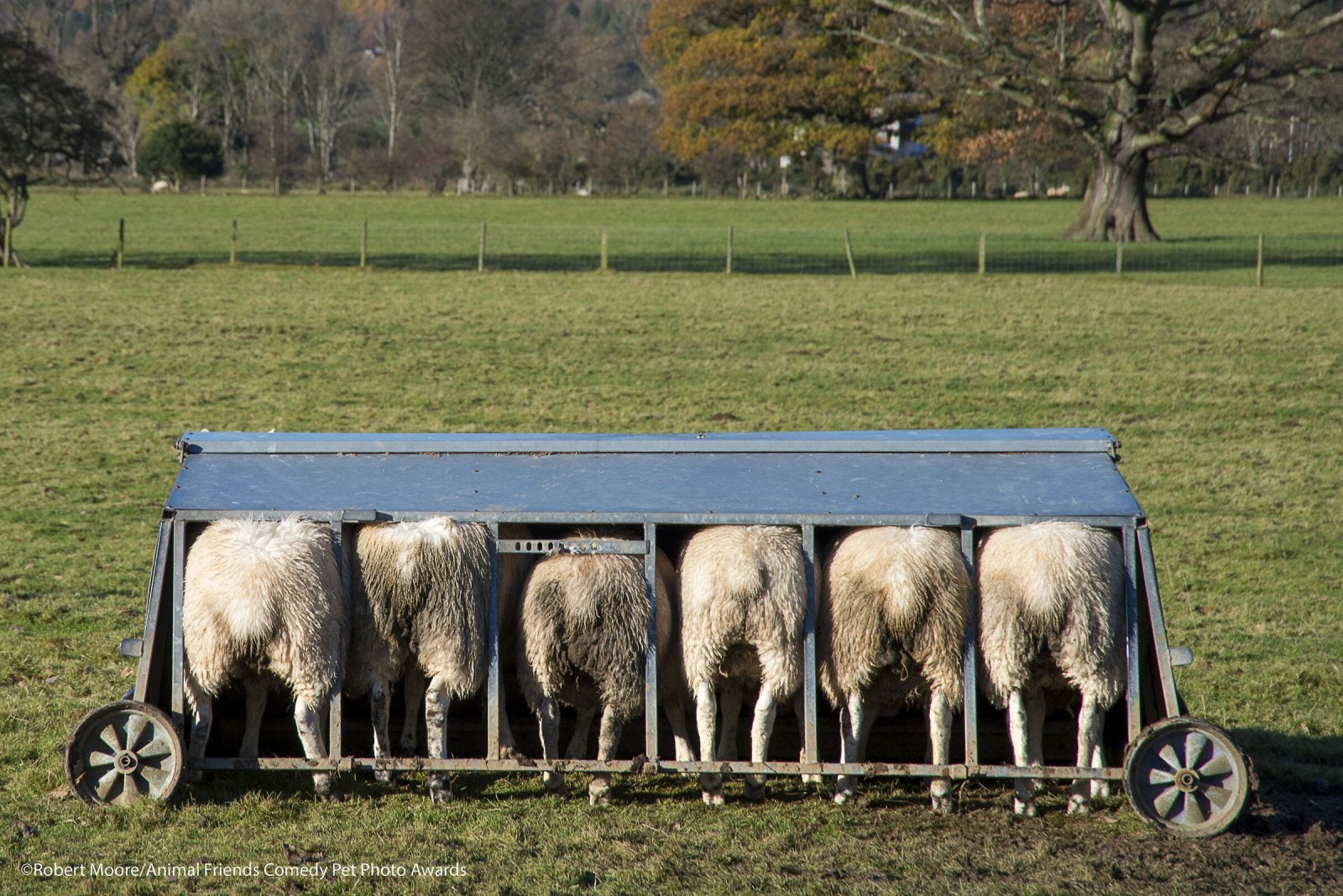 And, since butts are never not funny, Robert Moore gets the runner-up trophy. 
Double vision
We're sure you've noticed that many pets look like their owners—and someone with a photo to prove it is about to get an award.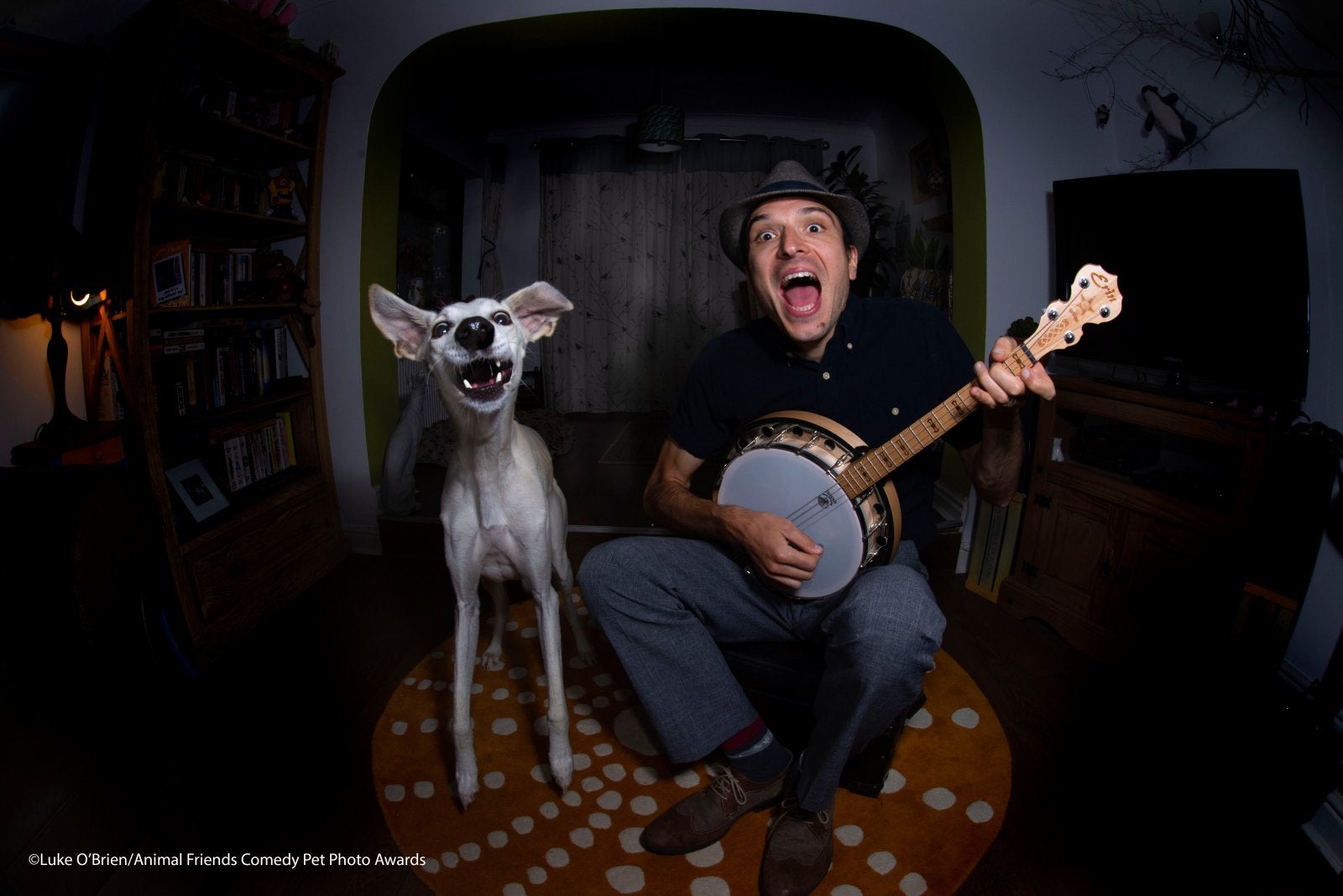 We think Luke O'Brien (on banjo) and his dog (vocals) have the closest resemblance—and perhaps also the hatred of their neighbors.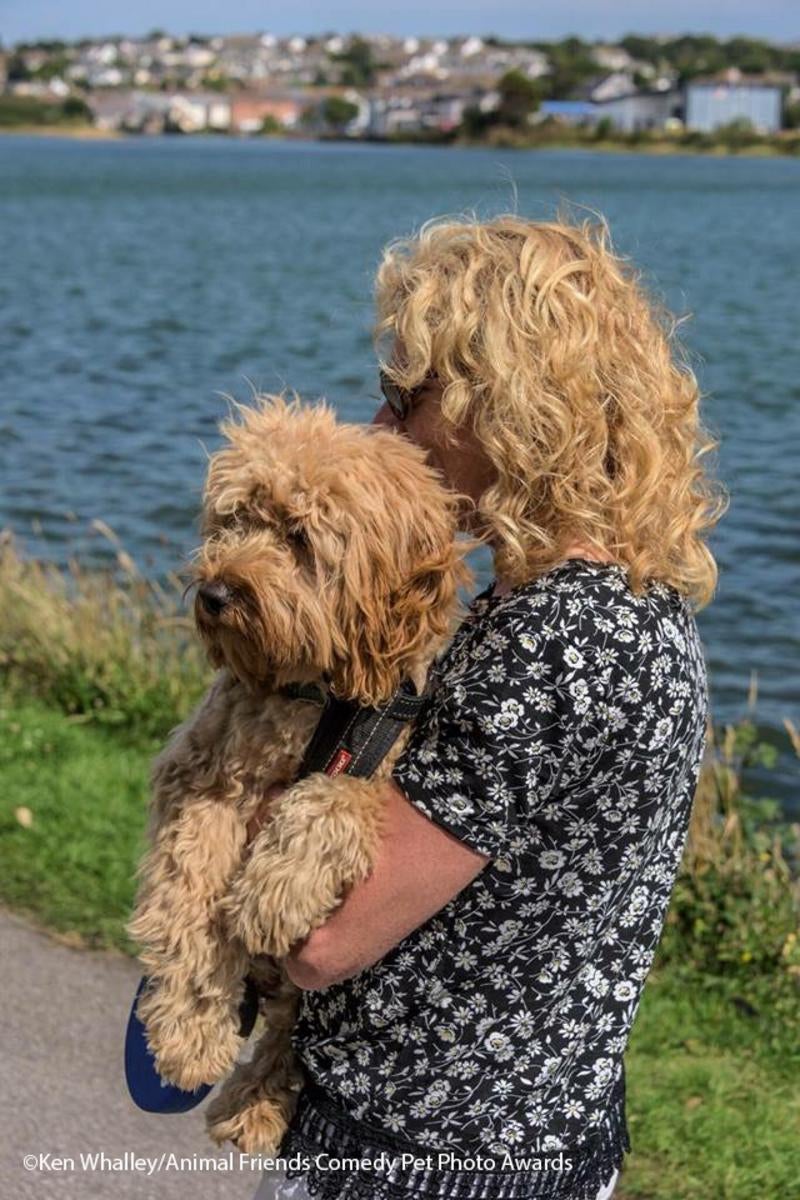 And the runner-up is Ken Whalley for his photo of a pair of long-haired blondes. 
How to enter next year
If you have an entertaining pet and want a chance to win £2,000 next year, keep an eye on the Comedy Pet Photography Awards website. The competition for next year hasn't been announced yet, but all the details will be posted there first. 
For what it's worth, the deadline for entrants was August this year. It cost £5 to enter five photos or £10 to enter 15.