The Camera Of The Year 2006
Each year, our editors choose the camera that best refines or redefines photography. This year's winner is...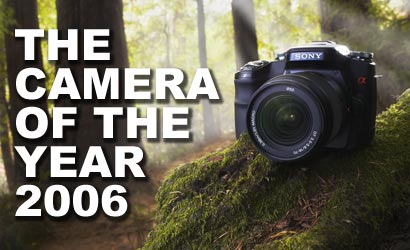 Our Editors' Criterion:
The camera that best refines or redefines photography
Our Editors' Choice:
The Sony Alpha 100 DSLR
The math alone is impressive — a 10.2MP digital SLR with built-in image stabilization for just $650 (street). But the Alpha 100, Sony's first DSLR, is far more than just a numbers play. After all, soon after this camera's debut this past summer, other photographic powerhouses started entering the fray with big megapixels and small prices.
So what makes the Alpha Popular Photography & Imaging's Camera of the Year 2006? What makes it — by definition — "the camera that best refined or redefined photography this year"?
The answer: how well it combines its various elements.
As every student of DSLRs knows, this wasn't a clean-sheet design. The Alpha is based on Konica Minolta's Maxxum 5D — a good, but not superb, camera that really was too little too late to save KM's struggling DSLR program. So Sony assumed the assets and, using the Maxxum 5D as the foundation, boosted features and functions ranging from the resolution to the LCD.
The 10.2MP sensor and the accompanying processor combined to earn an Excellent image quality rating from the Pop Photo Lab. Of all the cameras we lab-tested for this year's issues, the brand-new Nikon D80 was the only $1,000-or-under DSLR to beat the Sony for overall image quality. And the Nikon, which costs $800, doesn't have built-in stabilization.
The Sony's firmware smarts include Dynamic Range Optimizer and Optimizer Plus, in-camera functions that punch up low-contrast images and keep the highlights in high-contrast ones. Its pop-up flash is also capable of controlling multiple Sony external flash units, with a simple, automated setup.
Then there's the Super SteadyShot system, built-in image stabilization inherited from the Maxxum. With the sensor — not the lens elements — moving to overcome camera shake, any lens you mount on the Alpha becomes image-stabilized glass. Considering all of the old and new lenses that will fit this camera, how's that for a bargain?
In all, the A100 has redefined just how much camera can come at a three-digit price. We're sure that definition will change in the year ahead. The previous Camera of the Year winners (Nikon in 2004 for the D70 and Canon in 2005 for the EOS 5D) aren't likely to let a DSLR newcomer bask in the limelight for long. And we're eager to get a production version of the recently announced Pentax K10D, which for starters promises 10MP, built-in image stabilization, and a $650 street price.
It's been a great year for DSLRs. The year ahead is shaping up to be even better.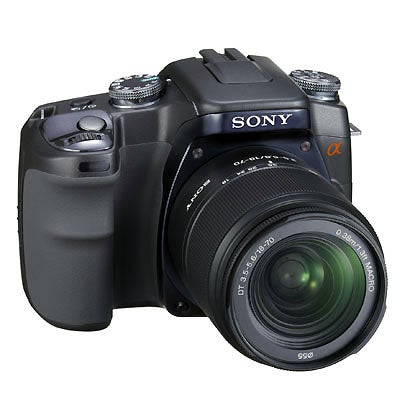 {!! $img_subtitle !!}
Sony Alpha DSLR-A100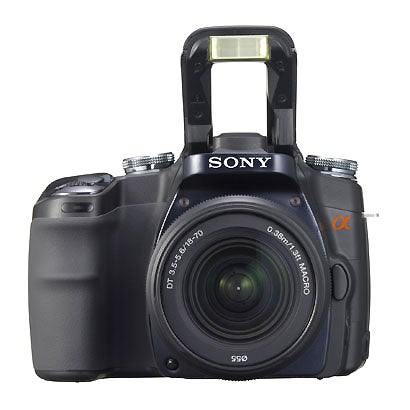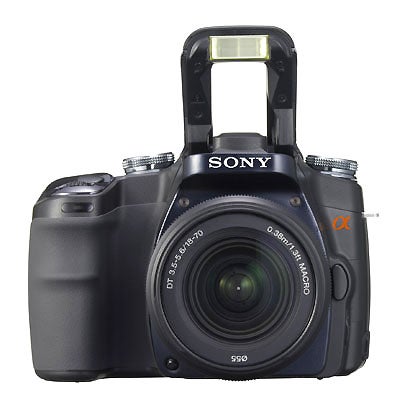 {!! $img_subtitle !!}
Sony Alpha DSLR-A100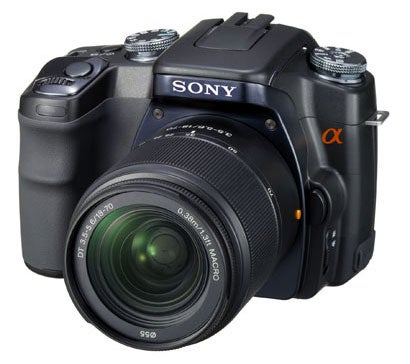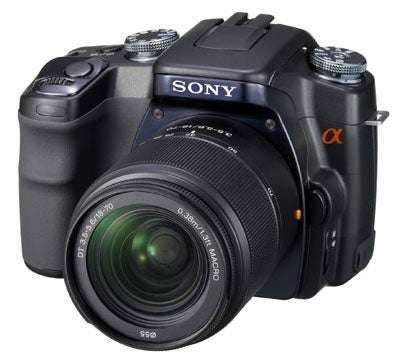 {!! $img_subtitle !!}
Sony Alpha DSLR-A100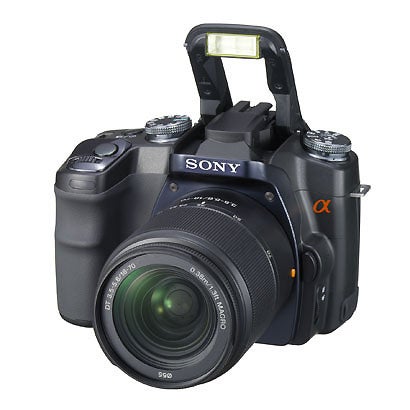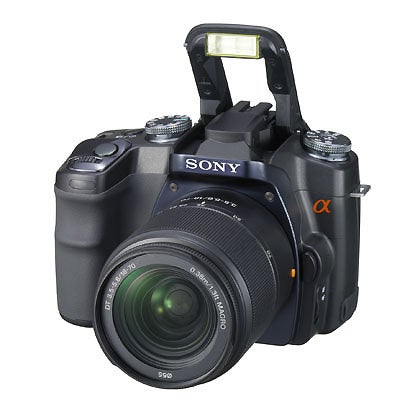 {!! $img_subtitle !!}
Sony Alpha DSLR-A100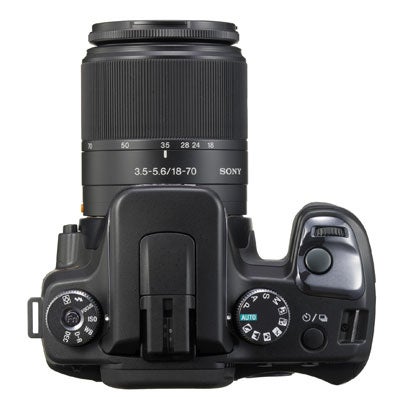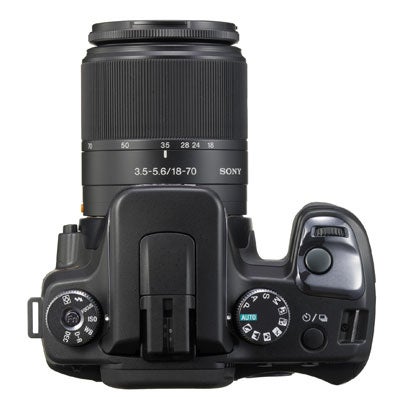 {!! $img_subtitle !!}
Sony Alpha DSLR-A100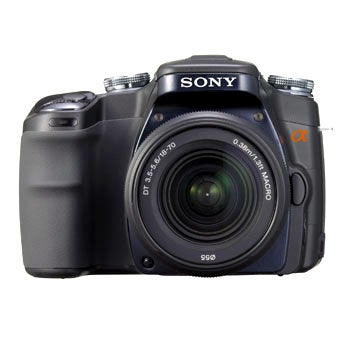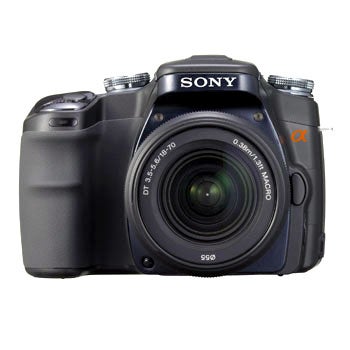 {!! $img_subtitle !!}
Sony Alpha DSLR-A100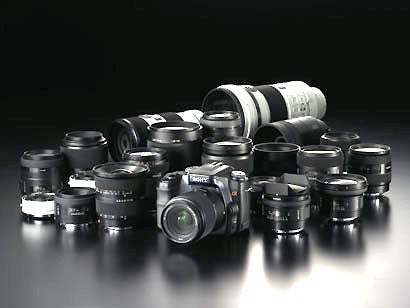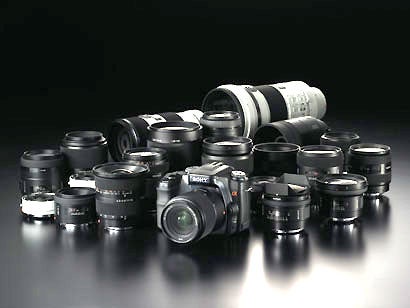 {!! $img_subtitle !!}
Sony Alpha DSLR-A100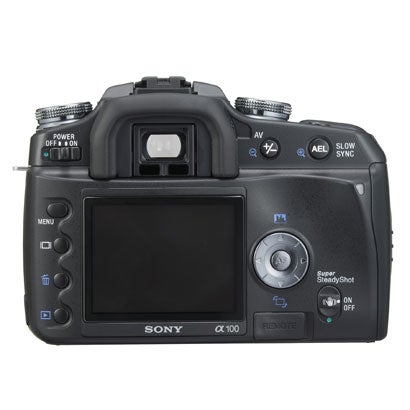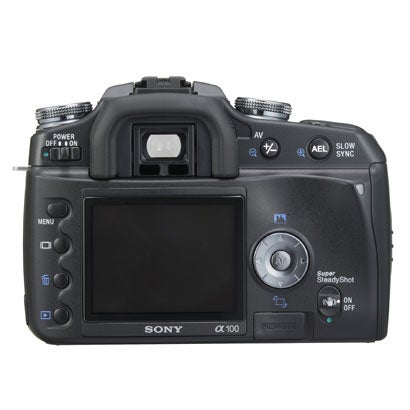 {!! $img_subtitle !!}
Sony Alpha DSLR-A100