Camera Test: Sony Alpha 700
With its latest DSLR, Sony once again breaks the megapixel barrier for consumer cameras.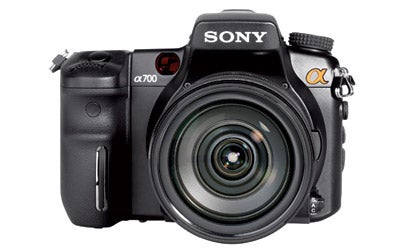 We may earn revenue from the products available on this page and participate in affiliate programs. Learn more ›
Much as the Sony Alpha 100 was last year's breakthrough camera, the new Sony Alpha 700 ($1,400 street, body only; $1,900 with 16-105mm f/3.5-5.6 Sony DT lens) charges in as the very first 12MP-class consumer DSLR. As we've noted in our field test, the A700 uses a 12.2MP CMOS imager in a rugged, weathersealed metal body. Viewing, autofocus, exposure, and image-processing systems are seriously upgraded from the Alpha 100.
In the Pop Photo Lab, the camera lived up to its advance billing in image quality, with Excellent resolution results throughout its ISO range. Performance was particularly strong at higher ISOs — 1600 through 6400 — where noise suppression causes many DSLRs to take a heavy hit in sharpness. At ISO 1600, resolution was 2160 lines average; at 6400, 2050 lines average. That equals or beats the Nikon D200 at ISO 100.
The A700 kept noise to Low or better through ISO 800, and Moderate through ISO 3200. Noise just barely slipped into the Unacceptable level at ISO 6400 with a score of 3.1. Though good, this isn't up to scores from the Nikon D80 or Canon EOS 40D.
Still, given these numbers, and a color accuracy score of 8.9 (with 8.0 being the cutoff for Excellent), we judge the overall image quality Excellent up to ISO 800, and Extremely High through ISO 3200.
The A700's JPEG processing is clearly designed to emphasize image sharpness, especially at higher ISOs. Minimally adjusted RAW test images showed about 10 percent lower resolution than JPEGs — the reverse of what we usually see.
QUICK STUDY
Sony claims greater speed and sensitivity with the new camera, though it uses a diamond-grid autofocusing array similar to the A100's. Our tests confirmed this — for the most part. It autofocuses faster than the A100 at EV 12 through EV 4 (bright to moderately low light), and works down to an inky EV -2, where the A100 fails to autofocus. But in very dim light (EV 2 through EV -1), the A700 is slower than its stablemate by a fraction of a second.
It also focuses faster than the Canon EOS 40D, Nikon D80, and Nikon D200 down to EV 4, then gives up a fraction of a second at EV 2 through -1. It's slower than the Canon at EV -2, but faster than the Nikons. And it focuses faster at all light levels than either the Pentax K10D or the Olympus Evolt E-510.
In daylight, with all 11 sensors and continuous AF activated, the A700 works very well for tracking a subject moving across the frame and for panning an irregularly moving subject.
We also tested Sony's claimed burst rate of 5 frames per second, limited only by the capacity of the card. With a 2GB Kingston Ultimate 266X CF card in the camera, we set it to 12MP fine-quality JPEGs, and held down the shutter button. Exactly 1 minute later, it had devoured 300 shots (5 fps) and kept firing.
While the Canon 40D and Nikon D300 have nominally faster burst rates (6.5 fps and 6 fps, respectively) they're limited by their buffer size to 75-160 shots.
The A700 can take up to 20 RAW or 12 RAW + JPEG shots at 5 fps. And it continued chugging away at a slower framing rate — more than 2 fps with RAW files, slightly less than 1 fps for RAW + JPEG.
The burst rate can slow down or stall with a slower memory card, as it did when we tested it with a 2GB Kingston Ultimate 100X CF. And if you want fast framing, don't use the Extrafine setting, a minimally compressed JPEG; the camera will start choking after 8 or 9 full-res frames. But otherwise, it's tough to miss a shot because the camera is too busy talking to the card.
During our first introduction to the A700, we suppressed a sneer when Sony told us the A700's Super SteadyShot could counteract shake for up to a 4-stop gain in handholding — that is, after all, what every sensor-shift maker claims, though it rarely, if ever, holds true.
But our blur-factor tests with our DxO Analyzer 2.0 showed an average gain among five shooters at more than 2.5 stops, with a top gain of slightly more than 3 stops. (That translates into handholding at 1/40 or 1/50 sec rather than 1/250 sec.) So while it didn't make 4, it beats the A100's 2 to 3 stops, and rivals many image-stabilized lenses.
The controls and handling of the A700 are nearly impeccable. We think advanced shooters will appreciate how, with just a little familiarity, its numerous buttons and switches actually speed up control.
Exposure compensation, ISO, white balance, drive mode, meter pattern, AE lock, image stabilization, manual-focus touchup, and focusing mode all have dedicated buttons. This is in addition to two command dials, and a C (for custom) button that can be programmed for a single control of your choice.
The next layer of control comes by way of the function button, which makes the rear LCD go interactive. Using the joystick nub next to the screen, you can toggle through 11 controls. Plus, there's a full deck of menus. All this makes for redundant control sequences — there are three ways to make many settings.
On top of that, you can store up to three favorite camera setups, with 28 individual settings in each that are quickly accessible on the mode dial.
BRIGHT IDEAS
The A700's image adjustments include a refinement of the Dynamic Range Optimizer (DRO), which extends the shadow-to-highlight range of images on the fly, with no discernable slowdown in processing.
Standard DRO works something like Auto Levels in Adobe Photoshop, bringing up the brightness and adjusting contrast. It sometimes pushes highlights up too far and is best used in simple lighting that could use a small boost in shadow detail.
Advanced DRO does a more complex analysis of contrast and color to expand dynamic range. Let it work automatically (which tends to be conservative in bringing up shadow detail) or manually adjust the compensation to one of five levels.
We found the DRO very useful in fine-tuning shots in the camera. Moreover, JPEGs with any level of DRO can be simultaneously captured with a RAW or compressed RAW (cRAW) file. You can also autobracket by DRO or apply DRO settings later in supplied software.
The A700 has 14 image presets, including Sunset and Autumn, and you can tweak contrast, saturation, and sharpness within these. But we suspect advanced users will leave it set for Adobe RGB, using RAW capture for real image editing later.
The glass pentaprism viewfinder, with its tested 0.99X magnification, provides a bright view and clearly visible readouts below the picture.
The 3-inch, 921,600-dot (307,200-pixel) LCD provides photo-quality playback, and you can magnify the image up to 10X. The control screen rotates automatically when you turn the camera, and it shuts off automatically when you bring the camera to your eye.
The camera lacks live view. Sony says its marketing research showed that this feature wasn't important to experienced photographers. We think studio, macro, and underwater shooters might not agree.
With a magnesium-alloy exterior over an aluminum-alloy chassis, the A700 should withstand rugged duty.
Buttons and switches are thoroughly gasketed against moisture and dust. A plastic ridge covers the memory card slots when the card door is shut, though we think a lip-seal around the door would work better.
Other goodies? An infrared wireless remote trigger is included at no extra cost. The rechargeable InfoLithium battery is CIPA-rated at 650 shots; the control panel displays precisely how much charge remains — a nice touch. There's an HDMI port for playback on high-def monitors and TVs. The included RAW converter/editor, though a bit sluggish, has an elegant, easy-to-navigate interface. Also included is remote-capture software that allows operation by a PC via USB cable.
The Alpha 700 will most likely appeal to photographers who value fast response — namely sports, news, and wildlife shooters. Available-light photographers also will like the upgraded image stabilization and ISO 6400 setting that maintains resolution of more than 2000 lines.
Although the TTL flash system is sophisticated and flexible, Sony is due for an upgraded accessory flash.
You can expect Sony to keep its promise to aggressively fill in its lens line. After all, as the Alpha 700 proves, this company is very serious about DSLRs.
Imaging: 12.2MP effective CMOS sensor captures images at 4272×2848 pixels with 14 bits/color in RAW mode.
Storage: CompactFlash Type I/II including UDMA; Memory Stick Duo including PRO-HG. Stores JPEG, RAW, cRAW (compressed), RAW+JPEG and cRAW+JPEG files.
Burst rate: 5 fps high-res Fine JPEGs up to the capacity of the card; up to 20 RAW or 12 RAW+JPEG (tested).
AF system: 11 selectable AF zones with activation lights. Single-shot and continuous AF with fore-aft and across-the-frame tracking. Sensitive down to EV -2 (at ISO 100, f/1.4).
Shutter speeds: 1/8000 to 30 sec plus B (1/3 or 1/2-EV increments).
Image stabilization: Sensor-based, works with all lenses.
Metering: TTL metering with 40-zone evaluative, centerweighted, and spotmetering (approx. 2.3% of viewfinder). EV 0-20 (at ISO 100).
ISO range: 100-6400 (in 1/3-EV increments).
Flash: Built-in pop-up unit with ADI and TTL autoflash plus manual control, GN 39 (ISO 100, feet), covers 16mm lens field of view. Flash sync to 1/250 sec, to 1/200 sec with Super SteadyShot engaged. Dedicated Sony/Minolta hot shoe.
Viewfinder: Eye-level, fixed pentaprism.
LCD: 3-in. transflective TFT with 307,200-pixel resolution.
Output: Hi-Speed USB 2.0, HDMI video. PictBridge and PIM III compatible.
Battery: Rechargeable InfoLithium M; CIPA rating, 650 shots, 50% with flash.
Size/weight: 5.6×4.25×3.25 in., 1.7 lb with card and battery.
Street price: $1,400, body only; $1,900 with 16-105mm f/3.5-5.6 Sony DT zoom.
For info:www.sonystyle.com.
---
VIEWFINDER TEST
Accuracy: 95% (Excellent)
Magnification: 0.99X (Excellent)
COMPETITIVE SET
Canon EOS 40D ($1,300 street, body only): While only 10.1MP, the new Canon midranger has nearly the resolution of the A700, a notch better noise control through ISO 1600, and higher color accuracy. The Canon lacks ISO 6400, and while it fires off JPEGs at 6.5 fps, it slows down after 75-150 shots, whereas the Sony keeps on firing at 5 fps. The Canon also has live view with AF. Many think the Sony's control layout is superior. Plus, the A700's image stabilization works about as well as most Canon IS lenses, although it lacks a panning mode.
Nikon D300 ($1,700 estimated street, body only) It'll be interesting to see how Nikon does with essentially the same CMOS sensor as the A700's, given that Nikon has set the benchmark in noise control. The Nikon has live view with two flavors of AF, a 51-point AF array, 6 fps burst rate (although buffer-limited), and such niceties as AF tracking by color. The D300's D-Lighting controls may be as extensive as Sony's DRO. Sony's sensor-shift image stabilization saves money over the Nikon's VR lenses. (Our full test of the D300 will run in the magazine and at www.PopPhoto.com when we have a testable production model.)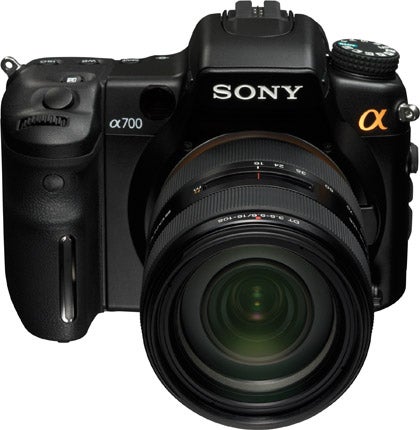 Sony-Alpha-DSLR-A700
Sony Alpha DSLR-A700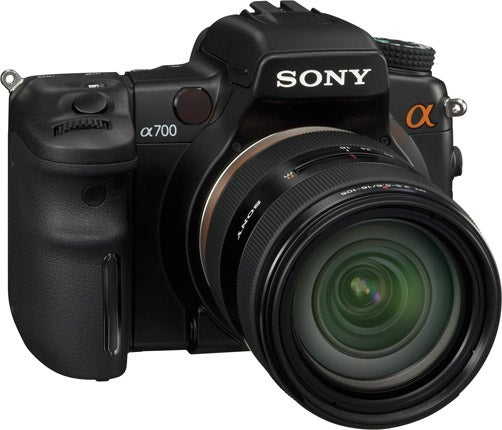 Sony-Alpha-DSLR-A700
Sony Alpha DSLR-A700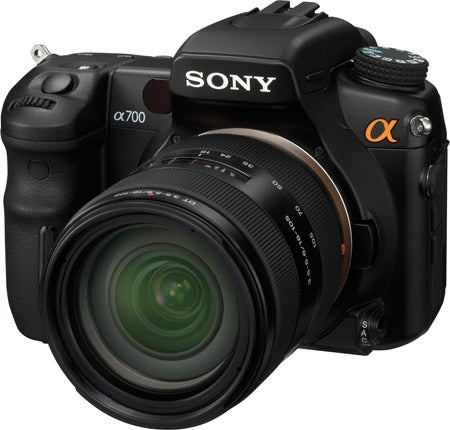 Sony-Alpha-DSLR-A700
Sony Alpha DSLR-A700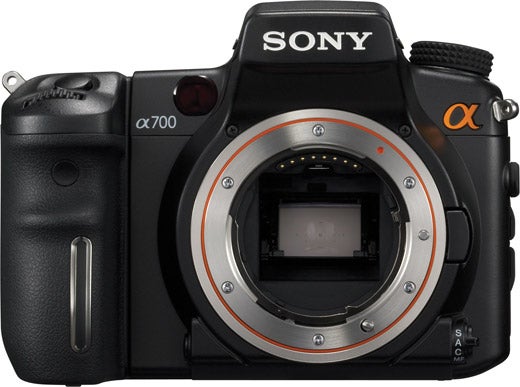 Sony-Alpha-DSLR-A700
Sony Alpha DSLR-A700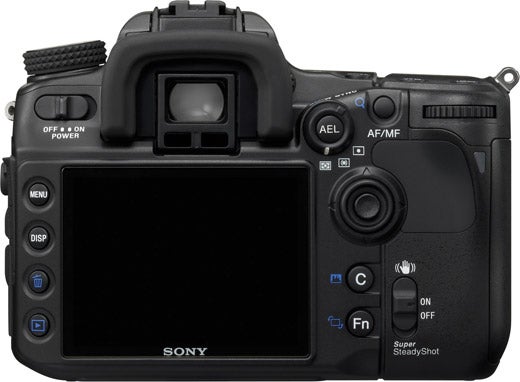 Sony-Alpha-DSLR-A700
Sony Alpha DSLR-A700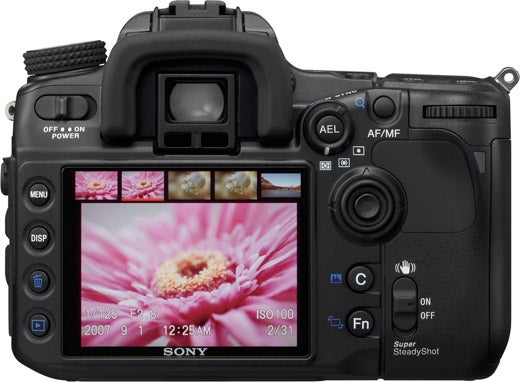 Sony-Alpha-DSLR-A700
Sony Alpha DSLR-A700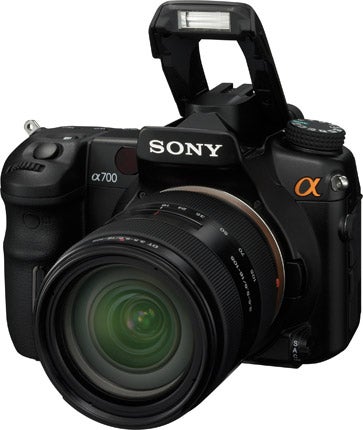 Sony-Alpha-DSLR-A700
Sony Alpha DSLR-A700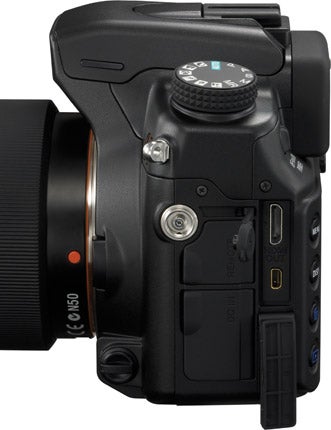 Sony-Alpha-DSLR-A700
Sony Alpha DSLR-A700

Sony-Alpha-DSLR-A700
Sony Alpha DSLR-A700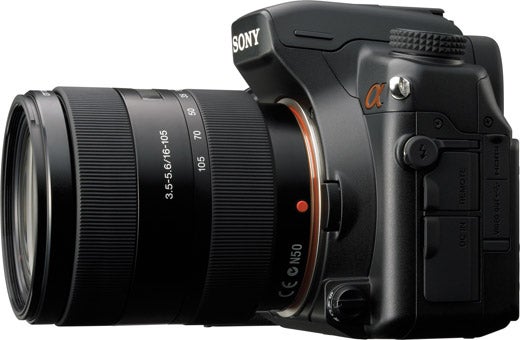 Sony-Alpha-DSLR-A700
Sony Alpha DSLR-A700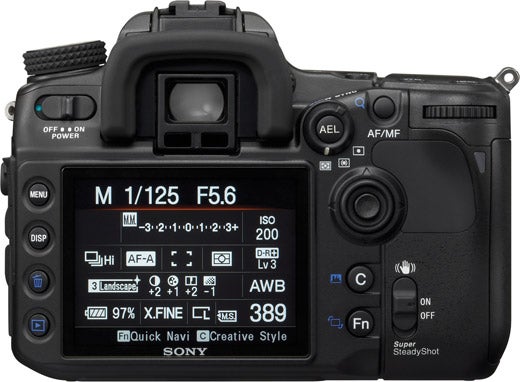 Sony-Alpha-DSLR-A700
Sony Alpha DSLR-A700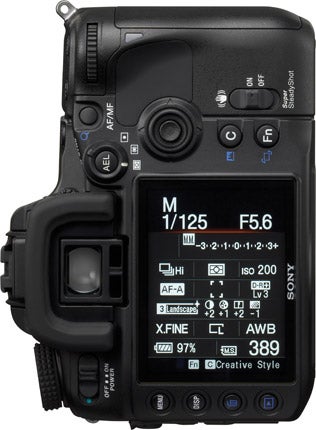 Sony-Alpha-DSLR-A700
Sony Alpha DSLR-A700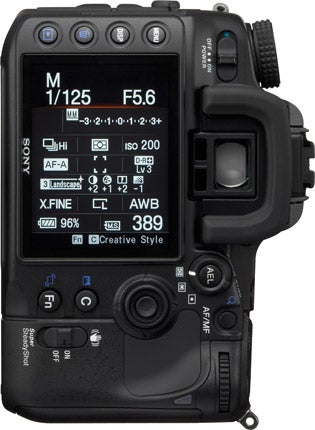 Sony-Alpha-DSLR-A700
Sony Alpha DSLR-A700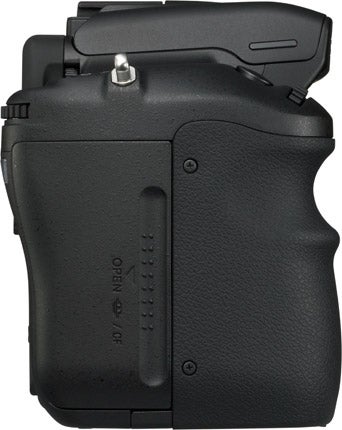 Sony-Alpha-DSLR-A700
Sony Alpha DSLR-A700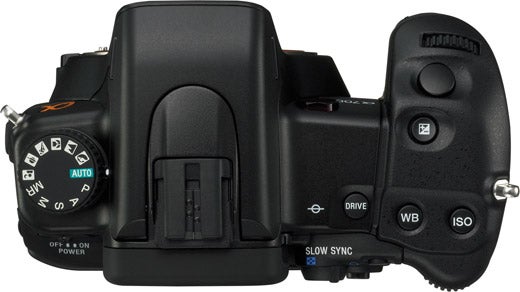 Sony-Alpha-DSLR-A700
Sony Alpha DSLR-A700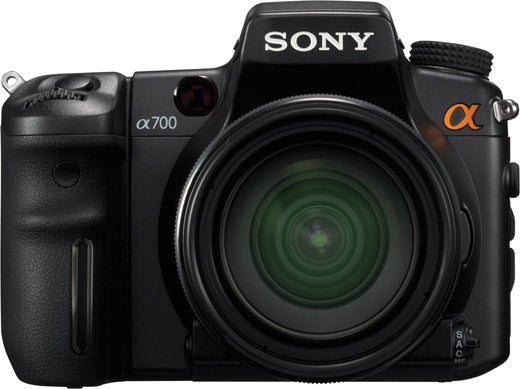 Sony-Alpha-DSLR-A700
Sony Alpha DSLR-A700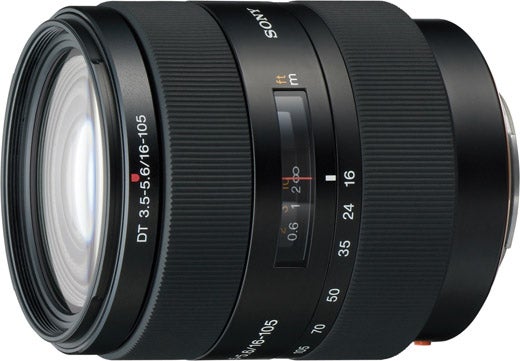 Sony-Alpha-DSLR-A700
Sony Alpha DSLR-A700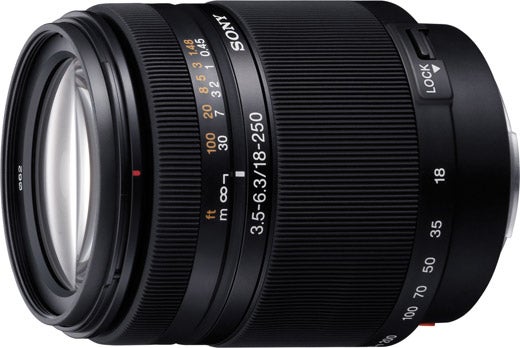 Sony-Alpha-DSLR-A700
Sony Alpha DSLR-A700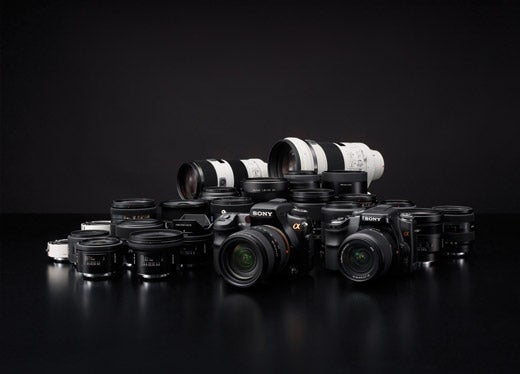 Sony-Alpha-DSLR-A700
Sony Alpha DSLR-A700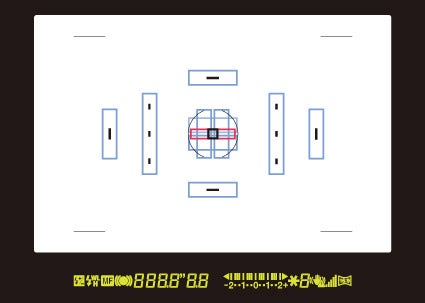 Sony-Alpha-DSLR-A700
Sony Alpha DSLR-A700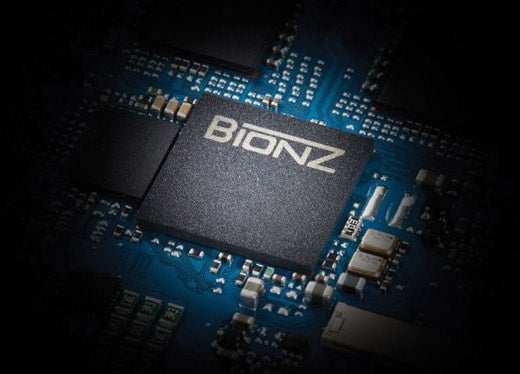 Sony-Alpha-DSLR-A700-Tech
Sony Alpha DSLR-A700 Tech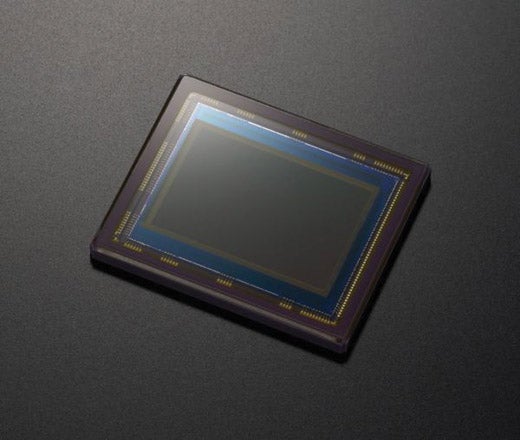 Sony-Alpha-DSLR-A700-Tech
Sony Alpha DSLR-A700 Tech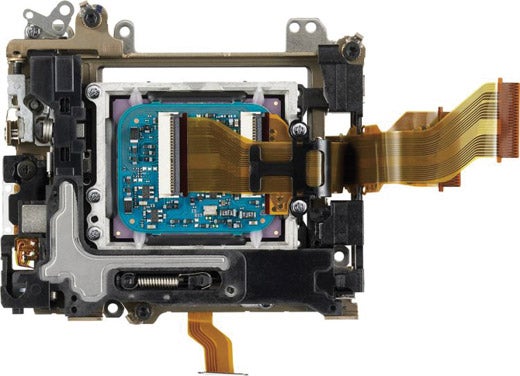 Sony-Alpha-DSLR-A700-Tech
Sony Alpha DSLR-A700 Tech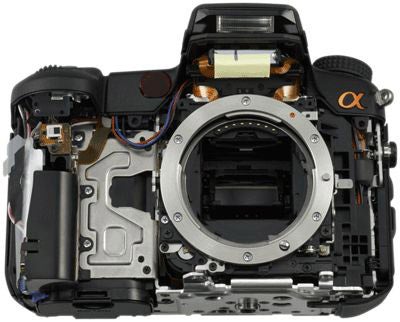 Sony-Alpha-DSLR-A700-Tech
Sony Alpha DSLR-A700 Tech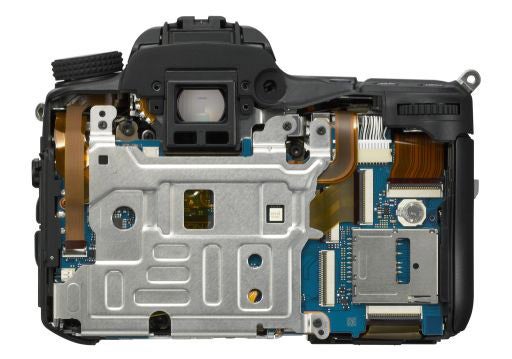 Sony-Alpha-DSLR-A700-Tech
Sony Alpha DSLR-A700 Tech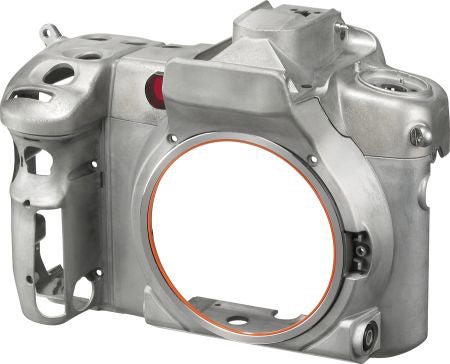 Sony-Alpha-DSLR-A700-Tech
Sony Alpha DSLR-A700 Tech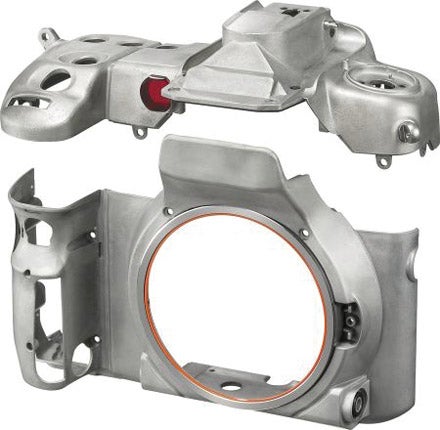 Sony-Alpha-DSLR-A700-Tech
Sony Alpha DSLR-A700 Tech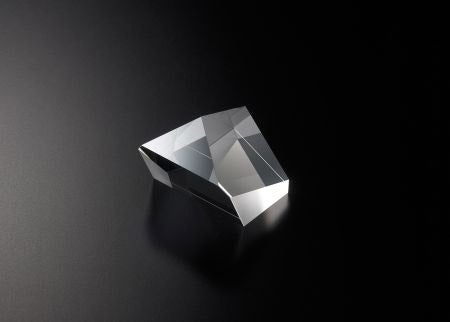 Sony-Alpha-DSLR-A700-Tech
Sony Alpha DSLR-A700 Tech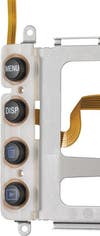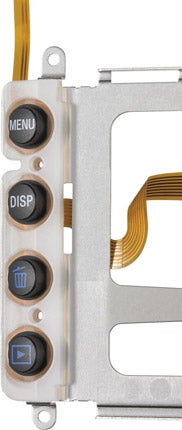 Sony-Alpha-DSLR-A700-Tech
Sony Alpha DSLR-A700 Tech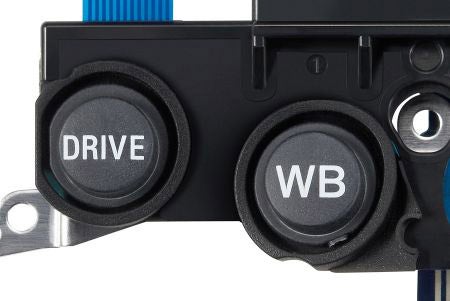 Sony-Alpha-DSLR-A700-Tech
Sony Alpha DSLR-A700 Tech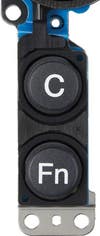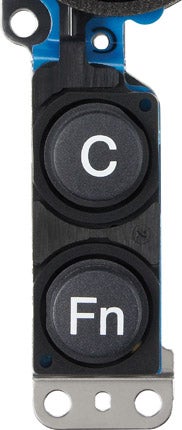 Sony-Alpha-DSLR-A700-Tech
Sony Alpha DSLR-A700 Tech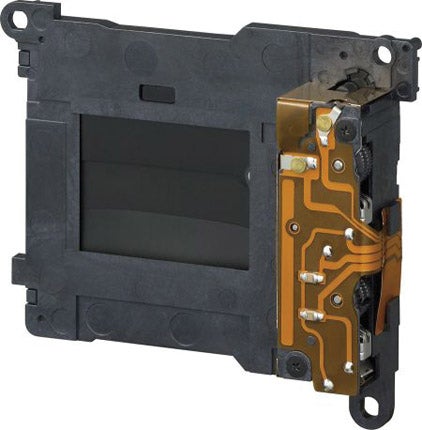 Sony-Alpha-DSLR-A700-Tech
Sony Alpha DSLR-A700 Tech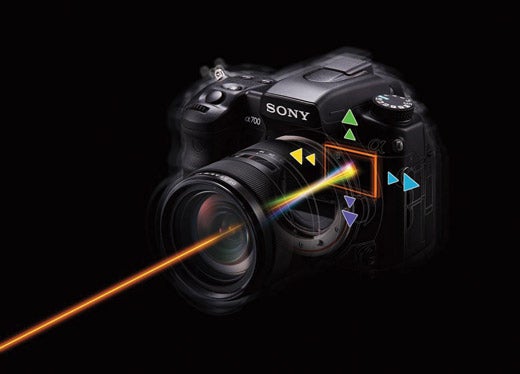 Sony-Alpha-DSLR-A700-Tech
Sony Alpha DSLR-A700 Tech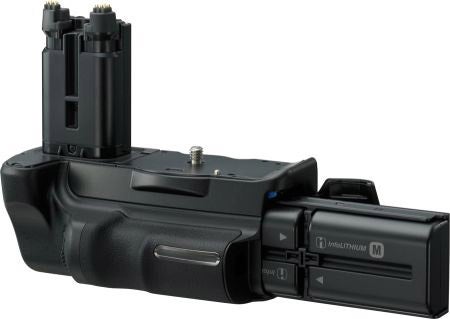 Sony-Alpha-DSLR-A700-Tech
Sony Alpha DSLR-A700 Tech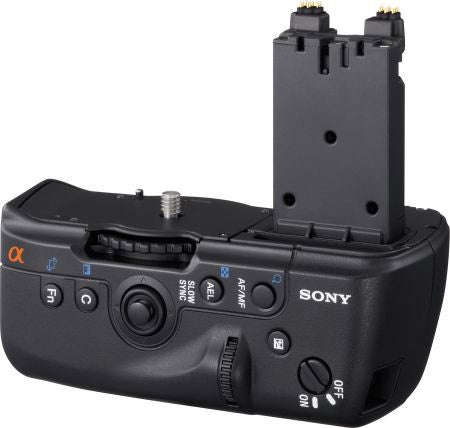 Sony-Alpha-DSLR-A700-Tech
Sony Alpha DSLR-A700 Tech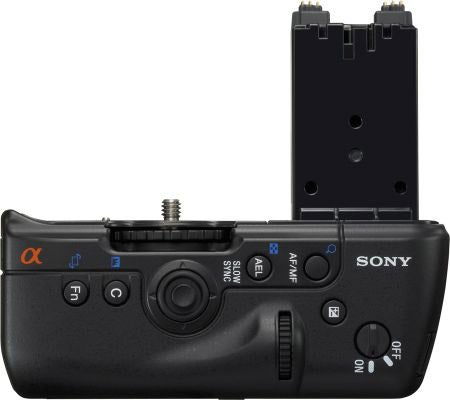 Sony-Alpha-DSLR-A700-Tech
Sony Alpha DSLR-A700 Tech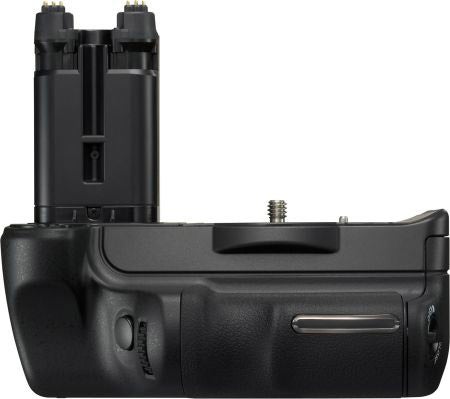 Sony-Alpha-DSLR-A700-Tech
Sony Alpha DSLR-A700 Tech