The 25 best places in the world to photograph
We enlisted a slew of experienced travel photographers to help identify the less famous, yet equally photogenic travel destinations.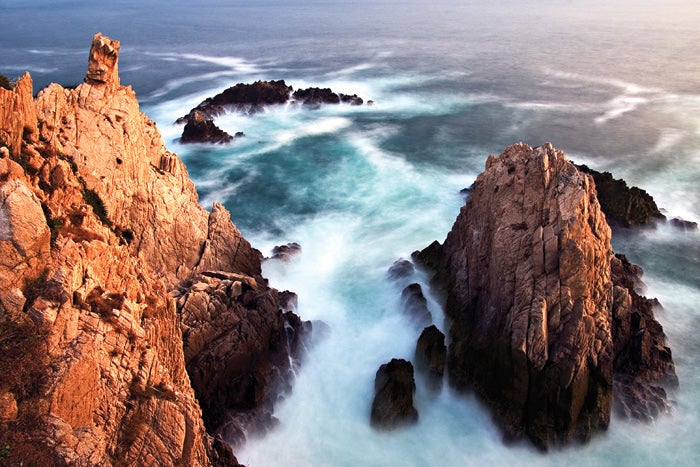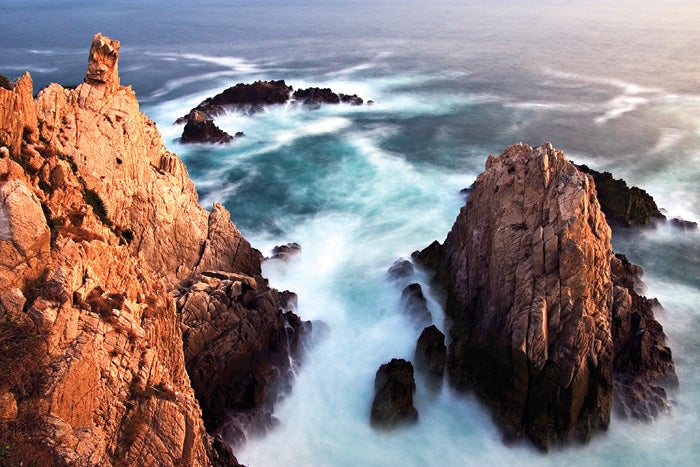 You've photographed Paris and San Francisco and the Taj Mahal — or if you haven't, you know you want to. So we enlisted a slew of experienced travel photographers to help identify less famous, but equally photogenic, alternatives.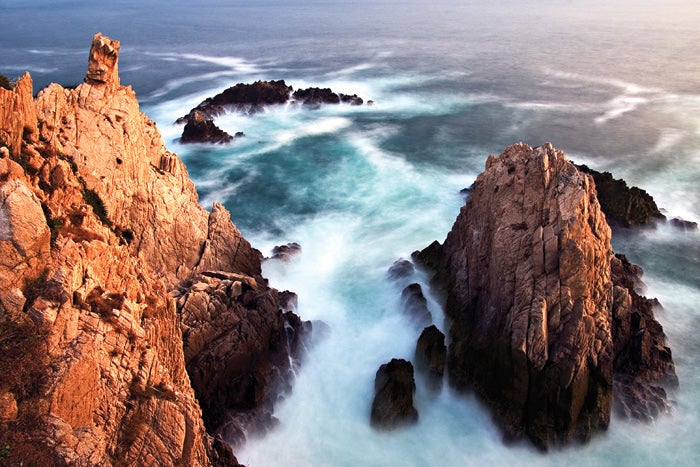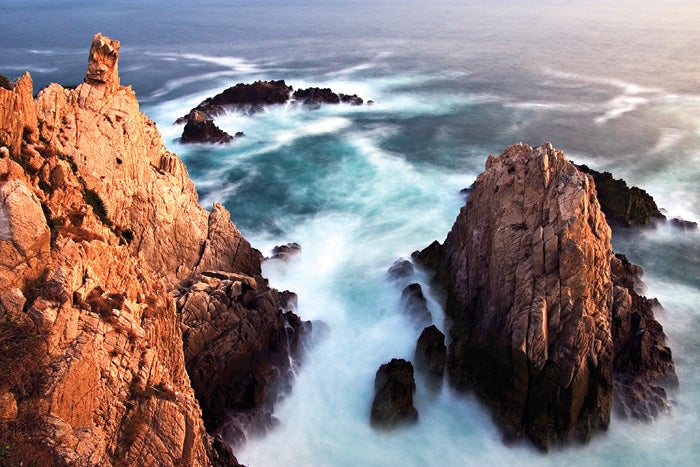 Sea Stacks, Maruata Bay, Mexico
Ethan Welty shot at sunset using a tripod-mounted Canon EOS Digital Rebel and 18–50mm (at 18mm) f/2.8 Sigma lens; 30 sec at f/16, ISO 100.
North America
Maruata Bay, Mexico
Instead of Puerto Vallerta
For great coastal shots of Mexico without all the tourism, head down to the Michoacàn state and rent a bungalo in Maruata. Says Ethan Welty (weltyphotography.com), "This fishing village is known as a hippie haunt, but it has an amazing amount of image ops," from cliffs to wetlands to birds and sea turtles. "Maruata is a protected nesting site for the [Pacific green] turtle, and by volunteering for the local conservation program, you can capture [the turtles] nesting eggs close-up."
Must-get shots: Waves crashing against cliffs; uncluttered beach sunsets; fishermen at work as pelicans swoop down; sea turtles making nighttime nesting trips.
Info: turismomichoacan.gob.mx (in Spanish only).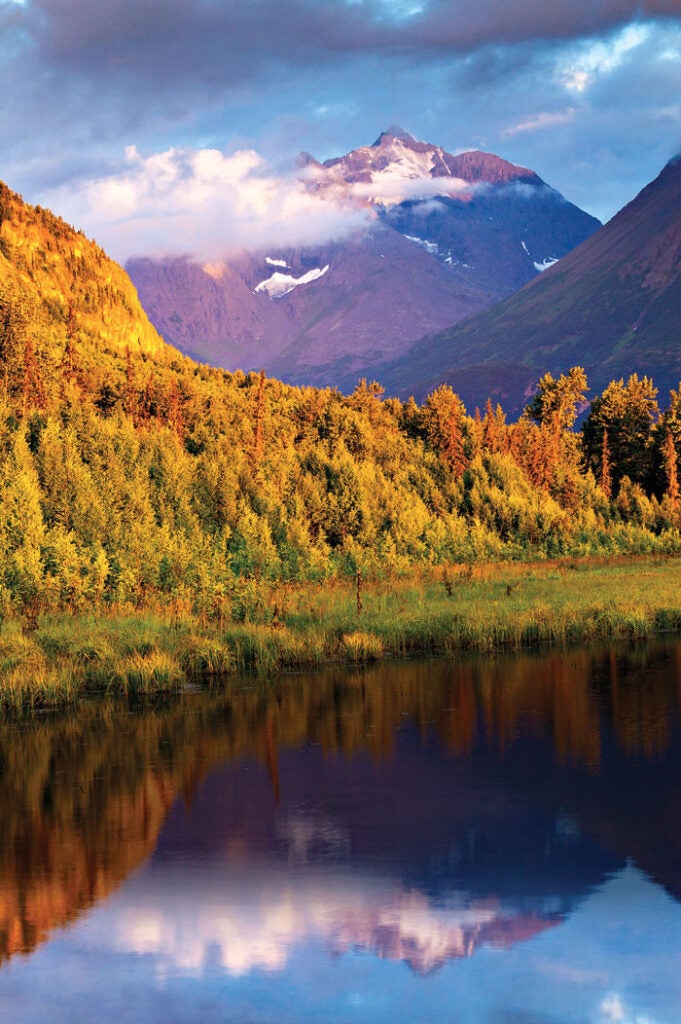 Chugach State Park, Alaska
Michael DeYoung shot Polar Bear Peak with a Canon EOS-1Ds and 70–200mm f/4L EF lens; 0.3 sec at f/11, ISO 100.
Chugach State Park, Alaska, U.S.
Instead of Denali National Park
Dreaming of Alaska? "Chugach State Park, just outside of Anchorage, has an amazing number of landscape and wildlife photo ops," says photographer Michael DeYoung. And it's much more accessible than the famous Denali National Park.
At Chugach you'll find lakes nested in its mountainous terrain, marshlands filled with swans and migrating birds, views of Anchorage from the hike up the Glen Alps, spawning salmon, and beluga whales off the coast during July and August. Drive up by Turnagain Arm Pass, particularly in fall and spring, to capture its tidal bore, a wall of water created by the gap between high and low tide. DeYoung says only one other spot in North America has bigger fluctuations.
Must-get shots: Crescent or Mirror Lakes amid mountains; swans at sunset at Potter Marsh; beluga whales in season from pullouts on Turnagain; from the Bird Point pullout, surfers riding bore tide.
Info: [dnr.alaska.gov/parks/ units/chugach](http://dnr.alaska.gov/parks/ units/chugach)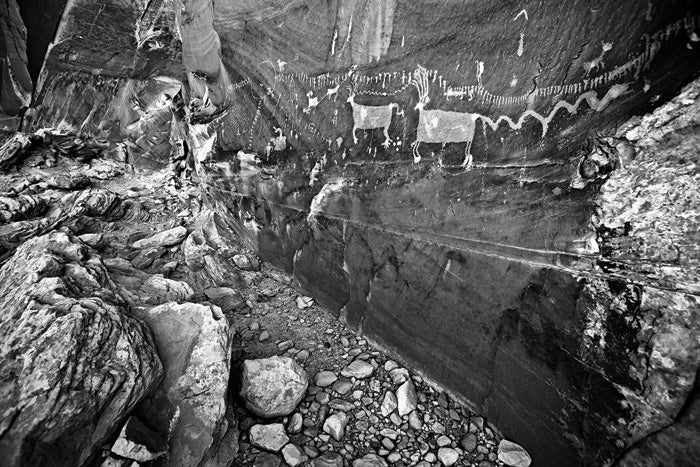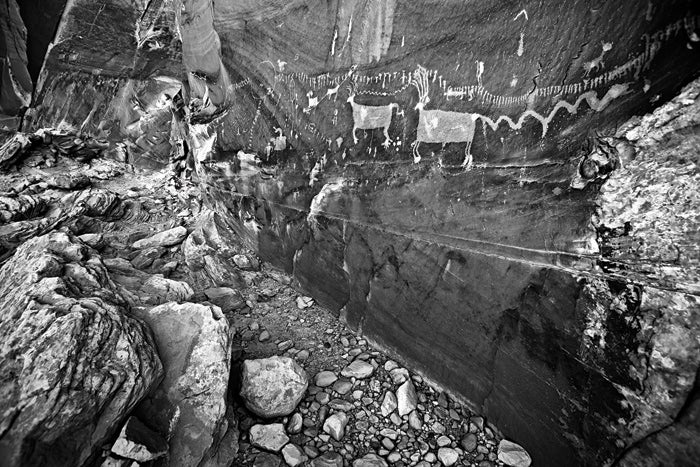 Petroglyphs, Comb Ridge, Cedar Mesa, Utah
This pre-Columbian artwork (dubbed "The Procession Panel") by the Anastazi people is chipped into the rock, not painted. Chris Noble used a Canon EOS 5D Mark II and 17–55mm f/2.8L Canon EF lens zoomed to its widest. Exposure: 1/125 sec at f/5.6, ISO 200.
Cedar Mesa, Utah, U.S.
Instead of Mesa Verde
To capture Pueblo ruins and cliff dwellings in the southwest United States, photographers often flock to Colorado's Mesa Verde, but its lesser-known neighbor in Utah can give you similar photo ops—without the unseemly crowds. "Cedar Mesa is filled with Anasazi ruins, as well as stunning canyon trails, more widely scattered throughout the canyon," says Chris Noble (noblefoto.com). You will want GPS, a four-wheel drive vehicle, maps, and permits from the park's office to aid your quest for canyon vistas.
Must-get shots: Monochromatic, textured images of Anasazi cliff dwellings and rock paintings; sunset or long-exposure nighttime shots of its dramatic canyons.
Info: [www.nps.gov/cany/nature science/cedarmesa.htm](http://www.nps.gov/cany/nature/ science/cedarmesa.htm)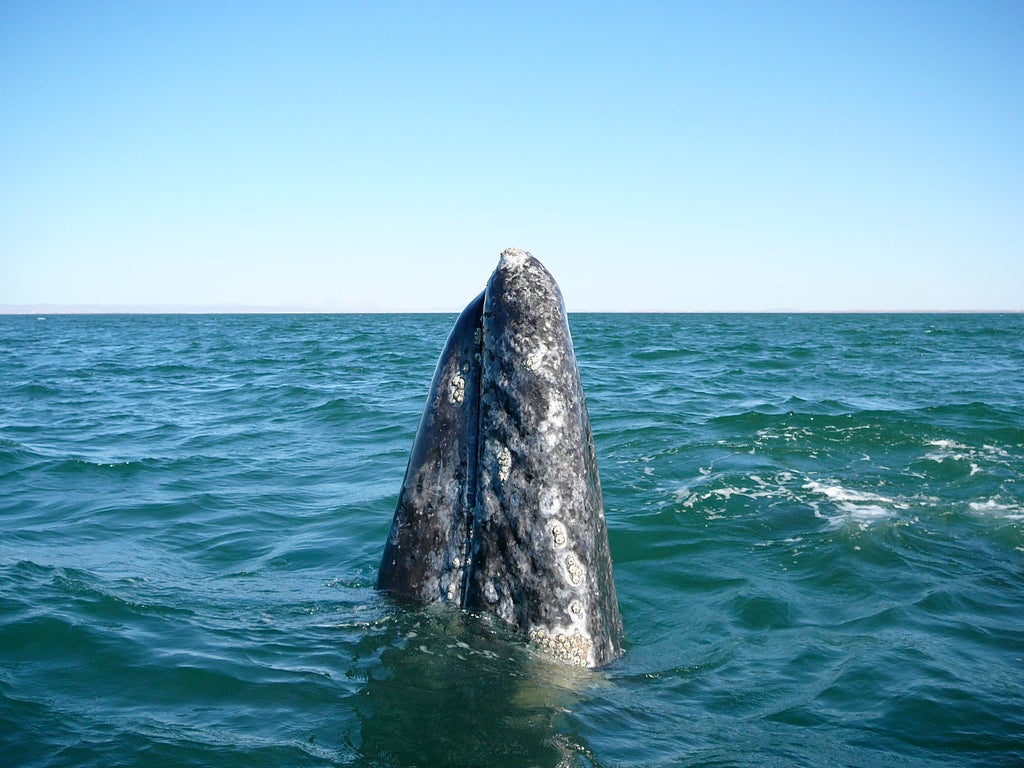 San Ignacio, Baja California Sur, Mexico
Instead of Prince William Sound, Alaska
Heading south instead of north for whale watching affords you a totally different setting for your images. "Laguna San Ignacio is a sanctuary for the Pacific gray whale, and on boat trips on the water, whales will come right up and play with you for hours," says Welty. Staying in San Ignacio lets you capture the colonial Mexican town set within a lush, green, date oasis, as well as visit nearby Sierra de San Francisco to shoot its prehistoric pictographs built into the rock.
Info: discoverbajacalifornia.com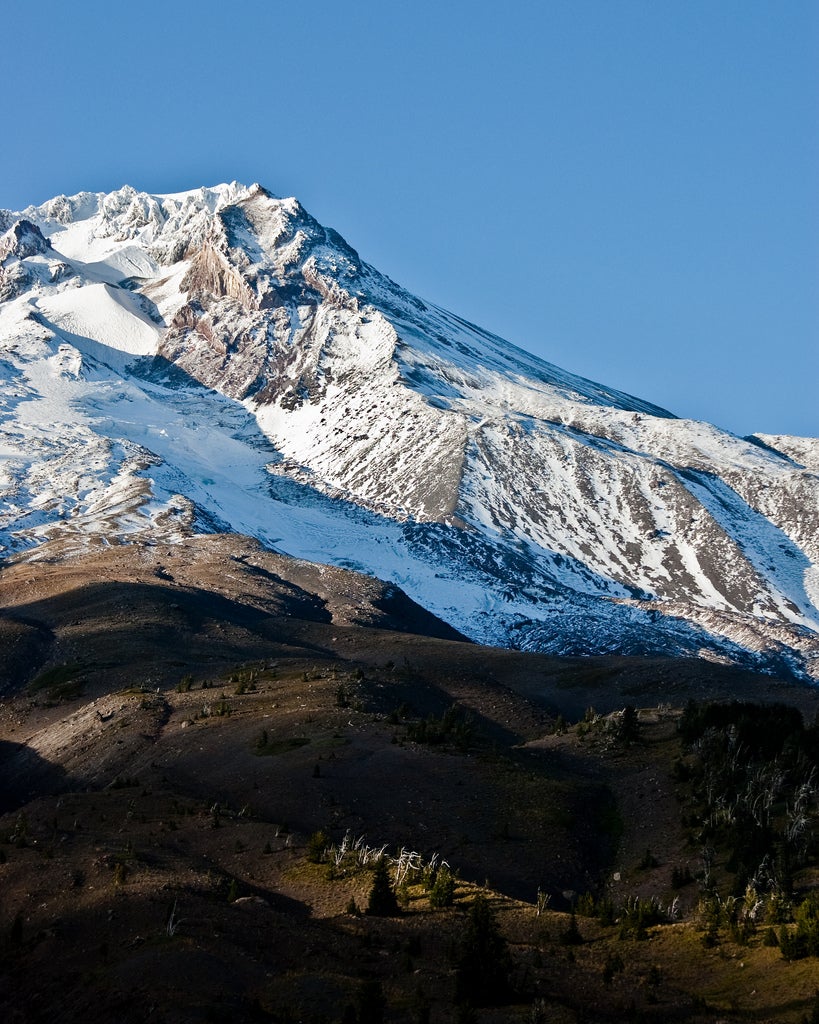 Oregon Road Trip, U.S.
Instead of Mount Rainier
For great coastal, mountain, rainforest, and desert images, you might plan separate trips to the North- and Southwest. But visit Oregon, and you can capture all four in one day. With a base in Portland, a road trip from Cannon Beach or Astoria up to Mount Hood, then down through the temperate rainforest, lands you in the desert of John Day National Monument near Fossil in hours.
Stretch your trip out and spend a day or two in each location—and make time for all three of John Day's parks, including the rainbow-striped Painted Hills and the equally stunning cyan cliff beds of the fossil-filled Blue Basin.
And add a day to drive up to Crater Lake for gorgeous shots of a caldera lake in a collapsed volcano.
Must-get shots: Stormy days on the dramatic, rocky coastline; the snow-capped peak of Mount Hood rising through wilderness; wildflowers or waterfalls in Mt. Hood National Park; sunset or sunrise magic hours to capture the colors of Painted Hills and Blue Basin.
Info: oregon.gov/visitoregon.shtml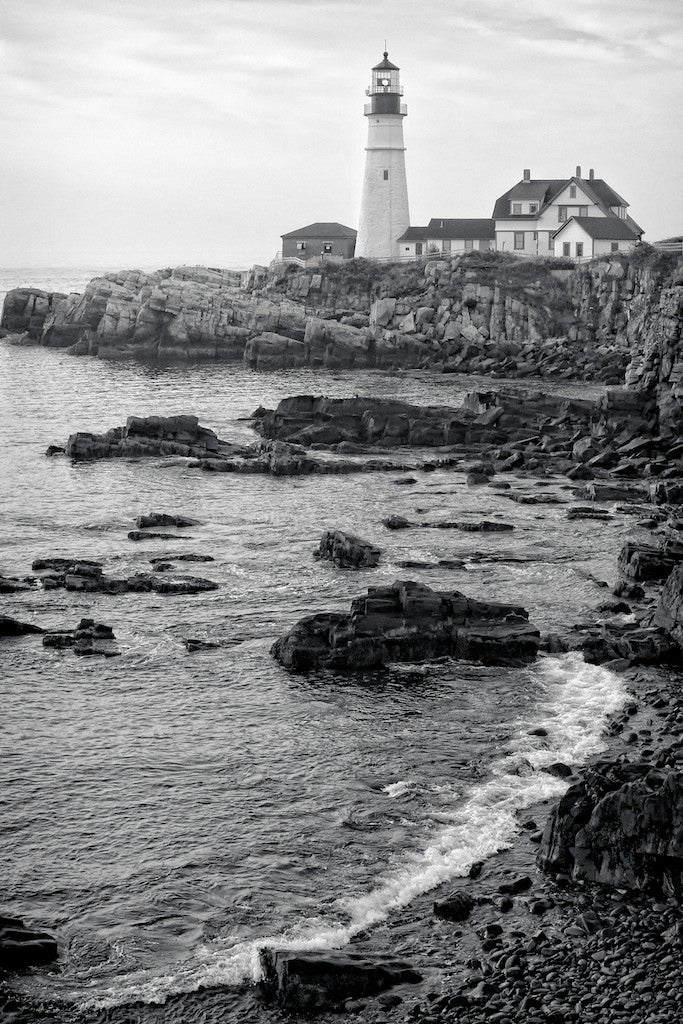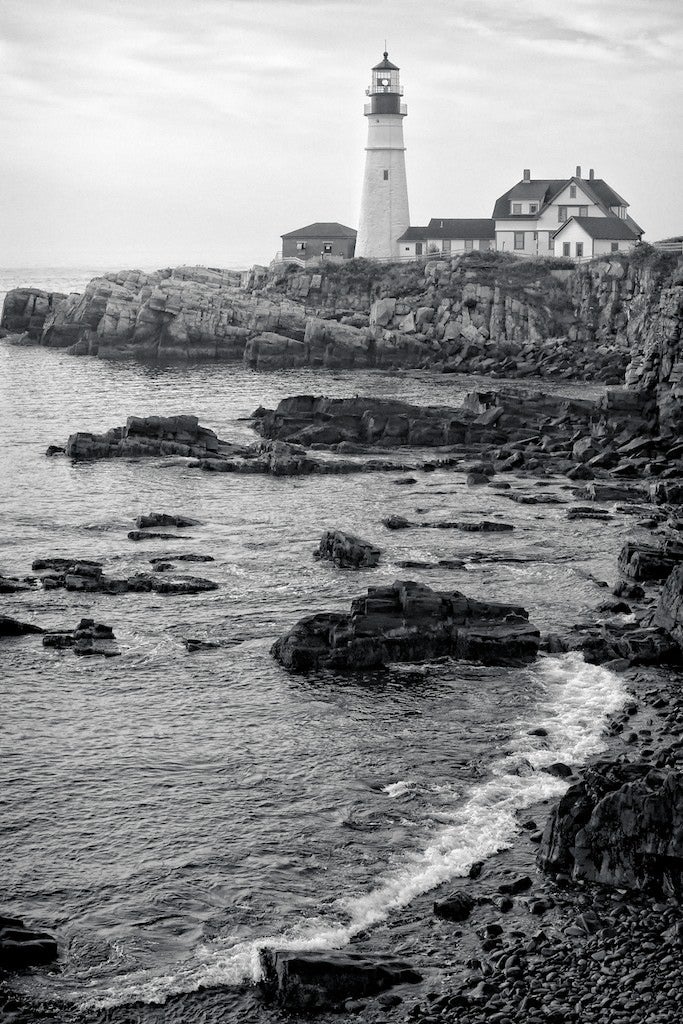 Route 1, Maine, U.S.
Must-get shots: Historic lighthouses on rocky coastline; lobster-trapping in harbor towns; scenic churches with Cadillac Mountain in the distance; puffins and whales in season; Camden's fall panoramas.
Route 1, Maine, U.S.
Instead of the inland highway
Although northwest Maine's Acadia National Park beckons, don't take the highway from Portland to Bar Harbor—extend your trip by taking coastal Route 1 and exploring the side roads. Lighthouses abound, and ferries serve the many islands from locations such as Pemaquid Point. Take a puffin- or whale-watching detour in season, and capture the unique culture of island villages and harbor life. Maine's 32 state parks include Camden State Park, off the drive upstate, which offers scenic views from Mount Battie and an explosion of autumn colors.
Info: www.visitmaine.com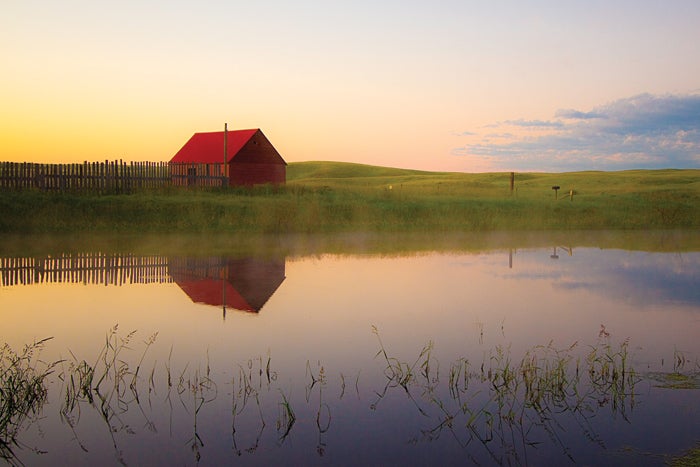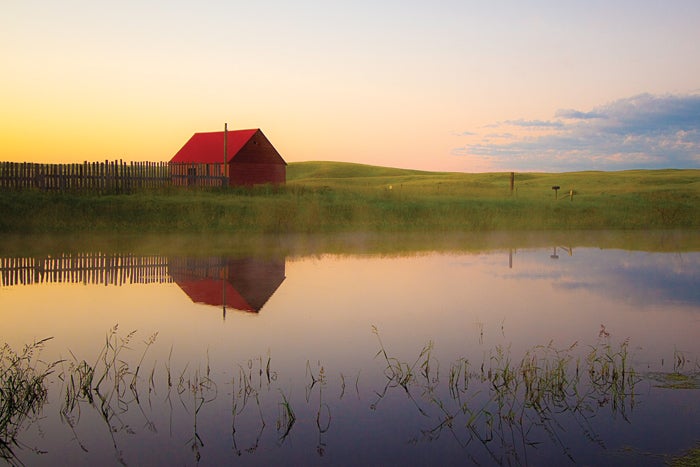 Old ranch, Val Marie, Saskatchewan
Sunrise and mist soften the scenic grasslands captured by Eric Lindberg. He mounted his Canon EOS 7D with 10–22mm f/3.5–4.5 Canon EF-S lens on a Kirk Enterprises ballhead on a Gitzo tripod. Exposure, with lens zoomed to 22mm: 1/5 sec at f/ 4.5, ISO 100.
Saskatchewan, Canada
Instead of Alberta
Landscape shooters flock to Banff National Park in Alberta for its mountains and lakes. Far fewer take the time to explore the photo ops in the province next door.
"Saskatchewan has miles of rural back roads where tourists rarely venture, that lead to hidden gems—old farms and homesteads surrounded by grasslands, acres of yellow canola flowers in the summer, old battlefield sites in the Northwest," says Eric Lindberg. "There's a timeless, old-prairie feel to the area that you rarely find elsewhere."
Must-get shots: Rural farms amid grasslands; prairie ponds and lakes; midsummer canola blossoms; the bridges of Saskatoon at dusk.
Info: sasktourism.com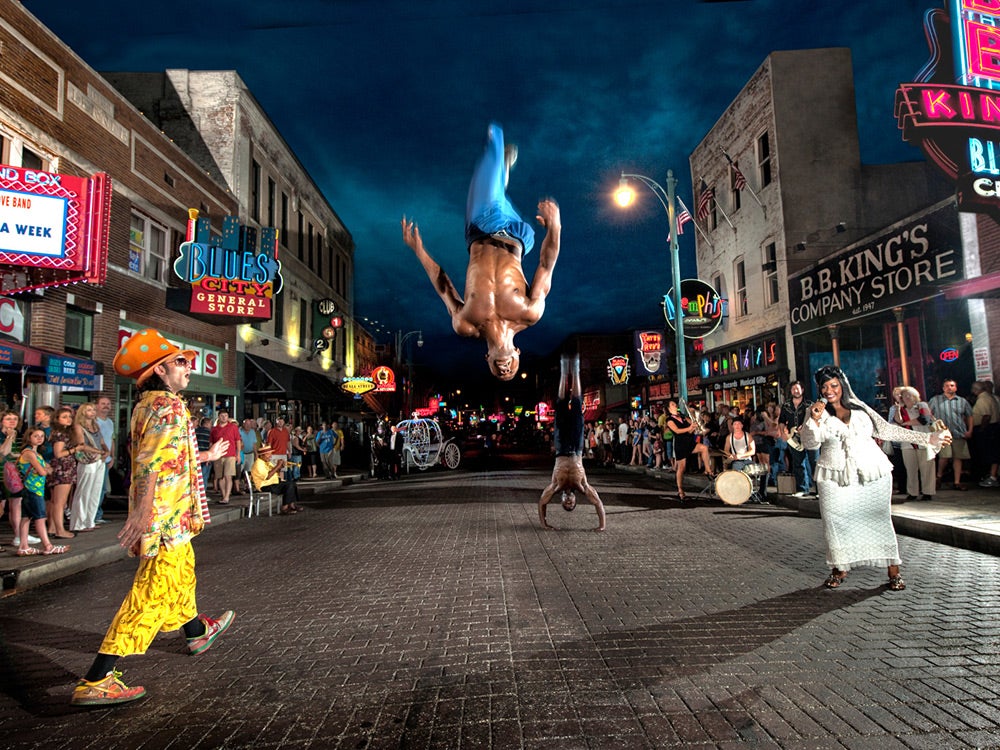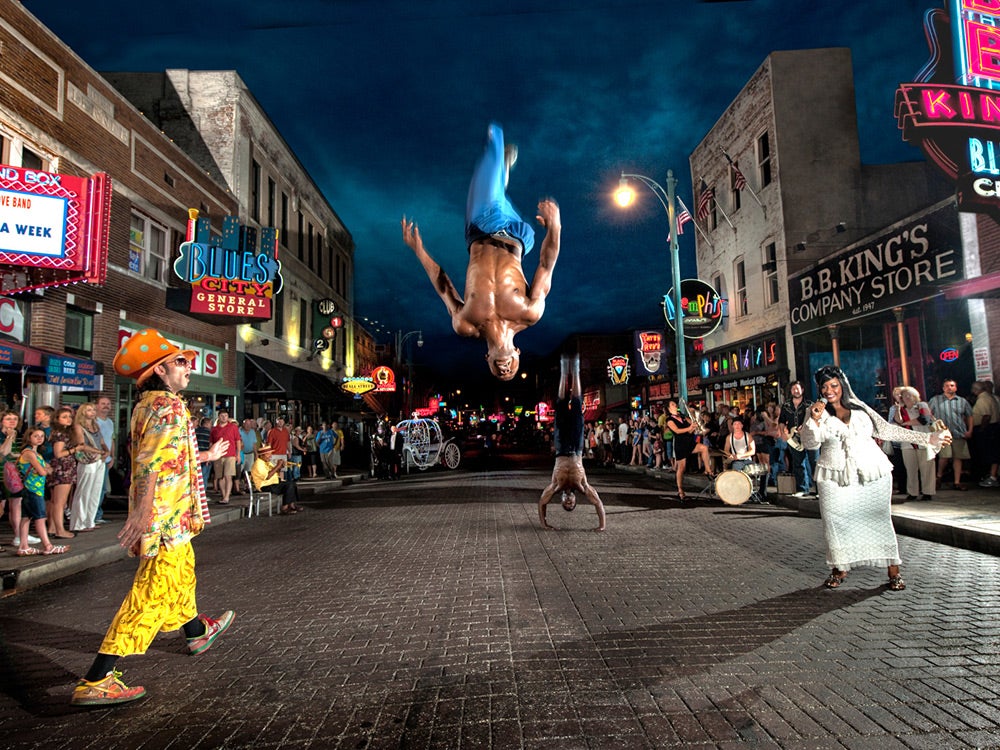 Beale Street
Beale Street nightlife with musician Muck Sticky and Beale Street Flippers.
Memphis, Tenn., U.S.
Instead of Nashville
If you've captured the country side of Nashville, a four-hour drive to Memphis gives you a different side of Tennessee (and musical) history. Plus, you'll find a lot more to photograph than just Graceland and Beale Street: Shoot the arts district of South Main's storefronts and trolleys amid low-rise architecture with a gritty, Elvis-era vibe; head to Elmwood cemetery for old tombs beneath crepe myrtles and ancient magnolias. At night, bring your camera downtown for some colorful shots of honky-tonkin'.
Must-get shots: Painted brick storefronts; the Lorraine Motel, to honor Martin Luther King, Jr.; the old rails of the Frisco bridge by day and the lights of the Hernando De Soto on the Mississippi at night.
Info: memphistravel.com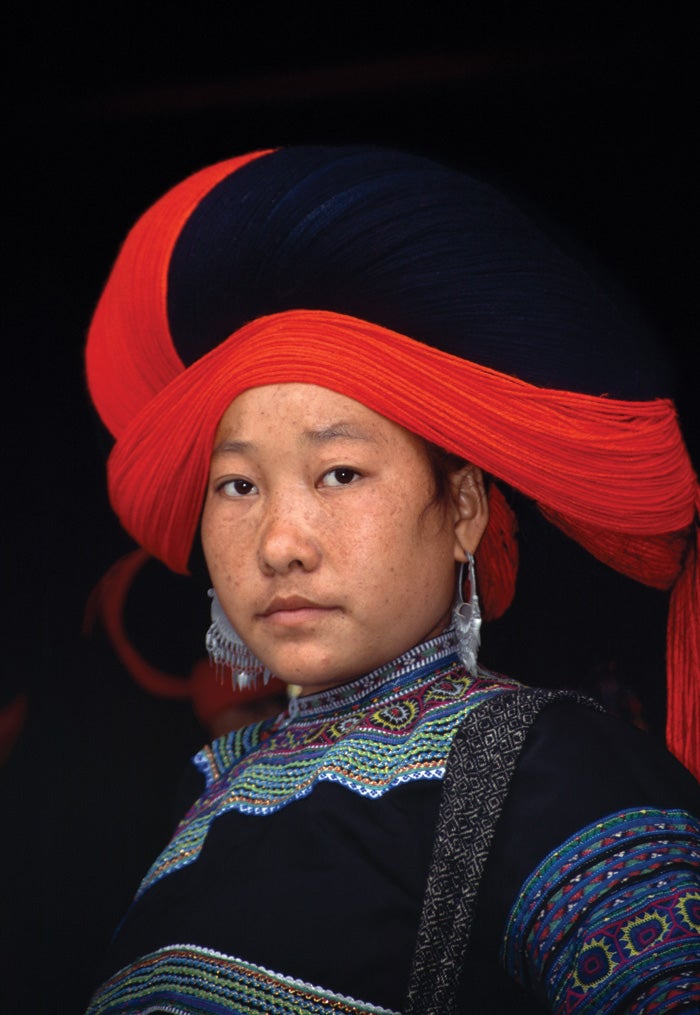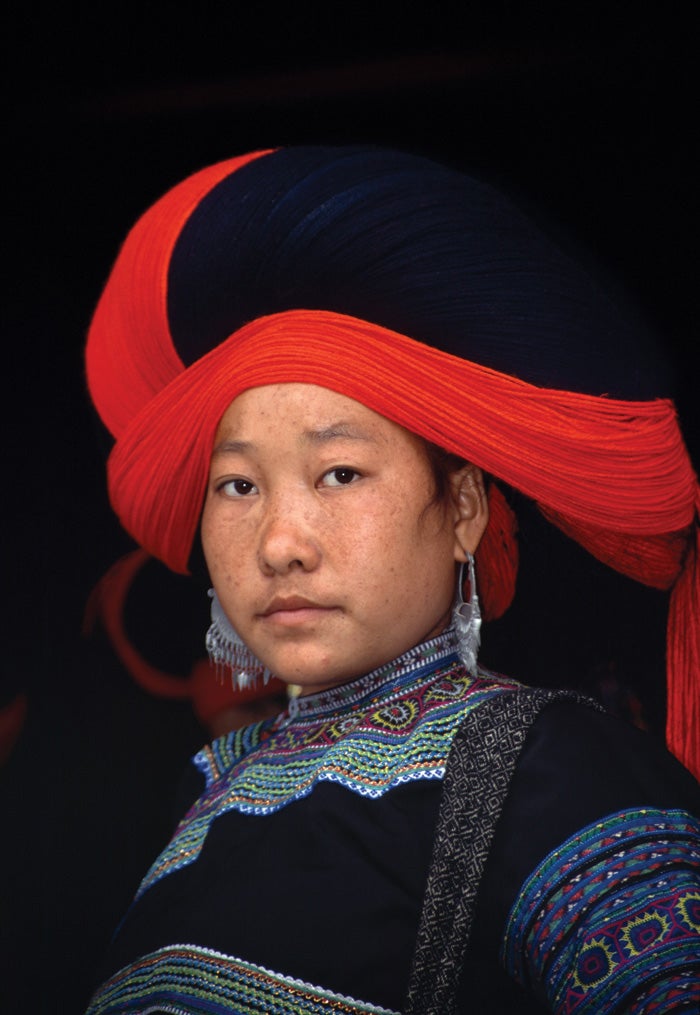 Hill tribe woman, Bac Ha, Vietnam
Kevin Dyer met this Montagnard woman at an outdoor market. The 68-mile trip from Sapa took more than five hours on the old Russian Minsk motorcycle he rented. Nikon F5 with 28–200mm Nikkor on Fuji Provia film.
Asia
Sapa, Vietnam
Instead of Hanoi
Travelers to northern Vietnam can capture its lush landscapes and hill tribes from virtually anywhere. But going the distance to explore Sapa, in a remote northwest mountain area, lets you capture unique geography and a little-seen side of village life. "Sapa is home to the Hoang Lien Son range and the highest peak in Vietnam, Mt. Fansipan, and is filled with the strangest cone-shaped hills you'll ever see," says Kevin Dyer. "The peaks and valleys also create an incredible, exotic landscape diversity."
The villages of the local Montagnard hill tribes offer marketplace images and portraits of villagers in traditional attire: "The Montagnard people show status through clothing, headdress, and jewelry, particularly on market days," Dyer explains. "And unlike areas more affected by the monetary impact of tourism, you can get an authentic-feeling shot."
Must-get shots: Mountain panoramas; rivers splitting green valleys; portraits of traditionally clad villagers; colorful goods for sale.
Info: vietnamtourism.com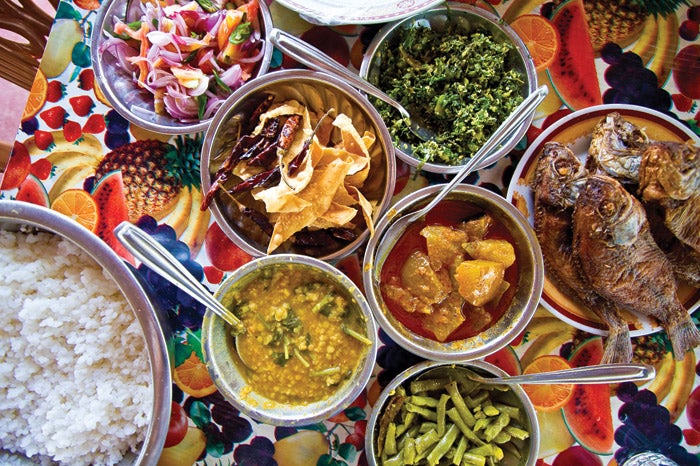 Lunch, Anuradhapura, Sri Lanka
Eric Lindberg stopped at a roadside cafe and recorded his spicy curry meal with a Canon EOS 7D and 10–22mm f/3.5–5.6 EF-S lens at 10mm; 1/125 sec at f/3.5, ISO 200.
Sri Lanka
Instead of southern India
Sri Lanka's long history dates back to paleolithic settlements. Today, it offers a plethora of photo ops, both of ancient architectural treasures as well as modern culture. "You can fit in visits to Buddhist temples, gems such as the rock fortress of Sigiriya, and coastal fishing villages within a relatively short time frame," says Eric Lindberg. "Sri Lankans are incredibly friendly and will work with you in capturing the colorful local culture."
Must-get shots: Worshippers at Buddhist temples; fishing villages and portraits of fishermen along the coastline; sixth-century Catholic monasteries; close-ups of market wares and local cuisine.
Info: srilankatourism.org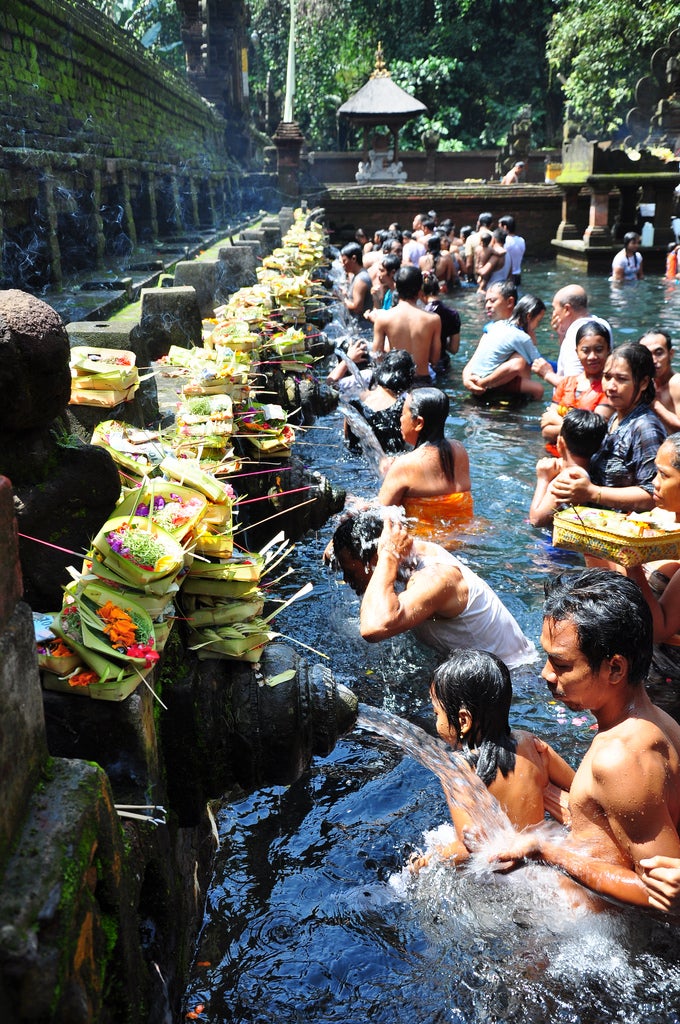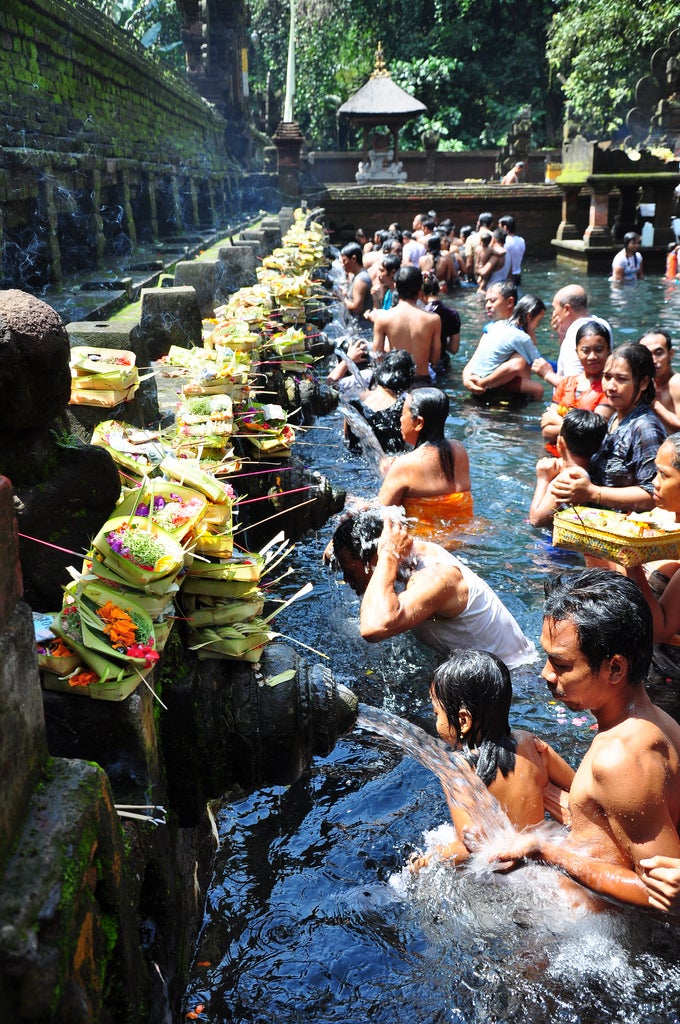 Tirtha Empul, Bali, Indonesia
Must-get shots: Worshippers making offerings or praying; wide-angles of the complex or close-ups of its intricate detail; the central purifying pool, surrounded by fountains.
Tirtha Empul, Bali, Indonesia
Instead of Uluwatu, Bali
Forget the gorgeous beach and hedonistic nightclubs: Photograph Bali's temples and culture of purification. Most visitors stop at the famed Tanah Lot, near Denpasar, or popular city destinations such as Ubud. But venturing farther, into villages of Central Bali, will lead you to the less self-conscious and more authentic feeling Tirtha Empul.
"The craftsmanship of this temple complex is amazing, and the locals who visit are very friendly—they're also very focused on their own purifications," says photographer Benny Haddad. "They'll generally act as if you're not there, or else smile and help show you how to do the rites."
Not far from Tirtha Empul, visit Gunung Kawi, an 11th-century temple complex comprised of rock shrines carved into cliff face.
Info: journeytobali.com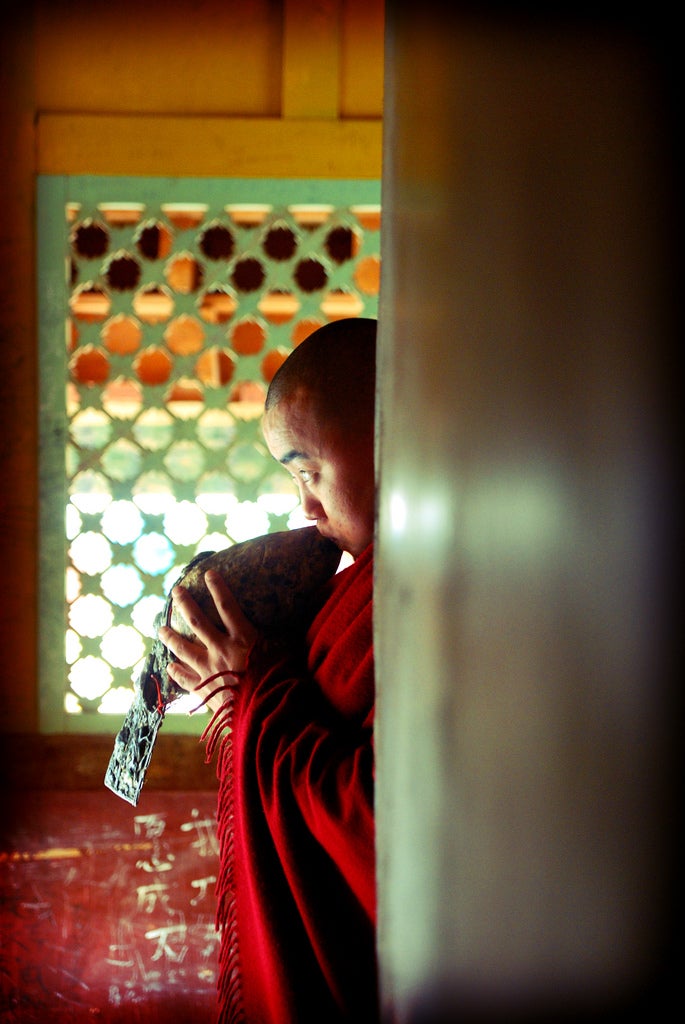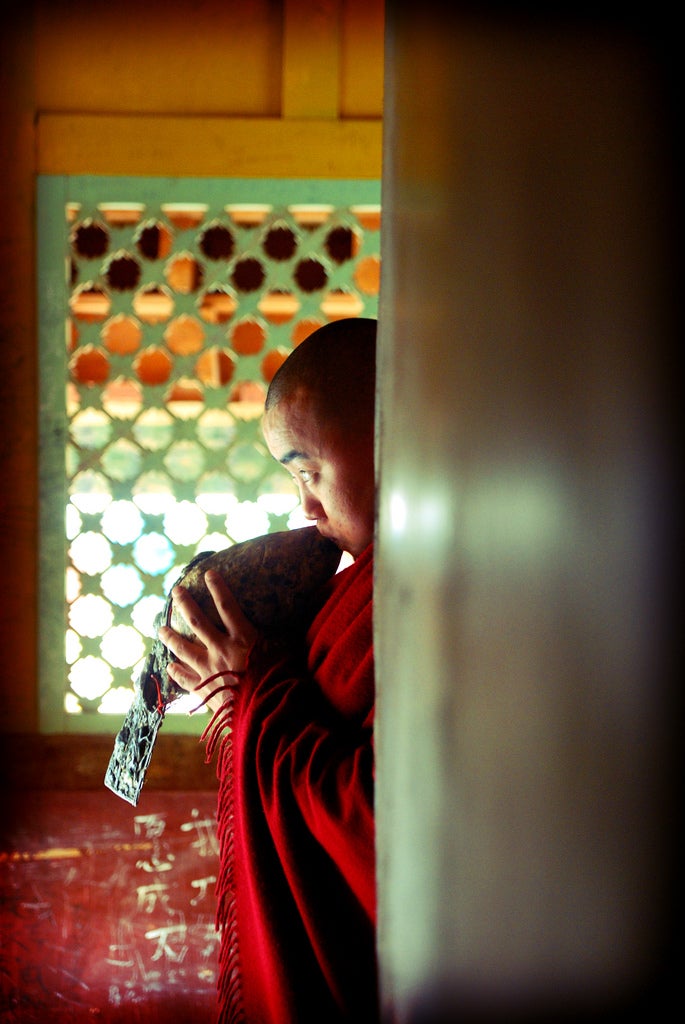 Some place
Something about the place
Yunnan, China
Instead of Guilin, China
Though the city of Dali is well worth photographing for its bustling Chinese street life and cable-car aerials up Mount Jizu, don't stick just within city limits. Travel the backroads to nearby villages to capture a more old-fashioned and traditional side of Yunnan culture.
Michael Freeman recommends nearby Weishan for street views of traditional village life, as well as architecture and courtyards dating back to the Ming Dynasty. A guided car trip here is about an hour and a half drive from Dali.
Willing to venture farther west? Heshun Township, located outside the small city of Tengchong, a former merchant trade stop, gives a glimpse into Chinese history in an incredibly well-preserved setting; with architecture and cobbled streets dating back 600 years.
Must-get shots: Daytime scenes of local activities such as mattress-making in Weishan; nighttime views of lit temples and streets; close-ups of the intricate detail in Heshun architecture; horse caravans entering the city or leading livestock down cobbled roads.
Info: www.weishan.cn.net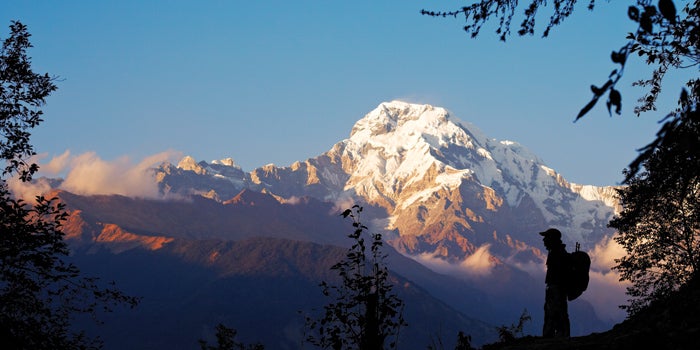 Trekker, Annapurna Circuit
Benny Haddad depicted his guide, Shiba, in silhouette with the peak of Annapurna behind him. Canon EOS 5D Mark II and 50mm f/1.4 EF lens; 1/400 sec at f/5.6, ISO 100.
Annapurna Circuit Trekking, Nepal
Instead of Mount Everest
As majestic as all treks in Nepal are, those on the Annapurna Circuit are worth visiting now, before major road projects begun in 2010 by the People's Republic of China bisect the region. Get a guide and take the Ghandruk Trek or steeper Mustang Canyon Trek (formerly Tibet, now in north-central Nepal).
One of the lower descent points of the Kali Gandaki Gorge, among the deepest in the world, Mustang is a step back in time to a pre-industrial farming community. "You're able to photograph farmers working at high altitudes with no machinery, which is rare," says Chris Noble. Hikes are arduous and permits ($50 per day) cost more than on other treks, but the views are worth it.
Must-get shots: Cloud drifts rising towards snow-capped mountain peaks; farmers at work on plateaus; shale and sandstone formations along the canyon trail.
Info: welcomenepal.com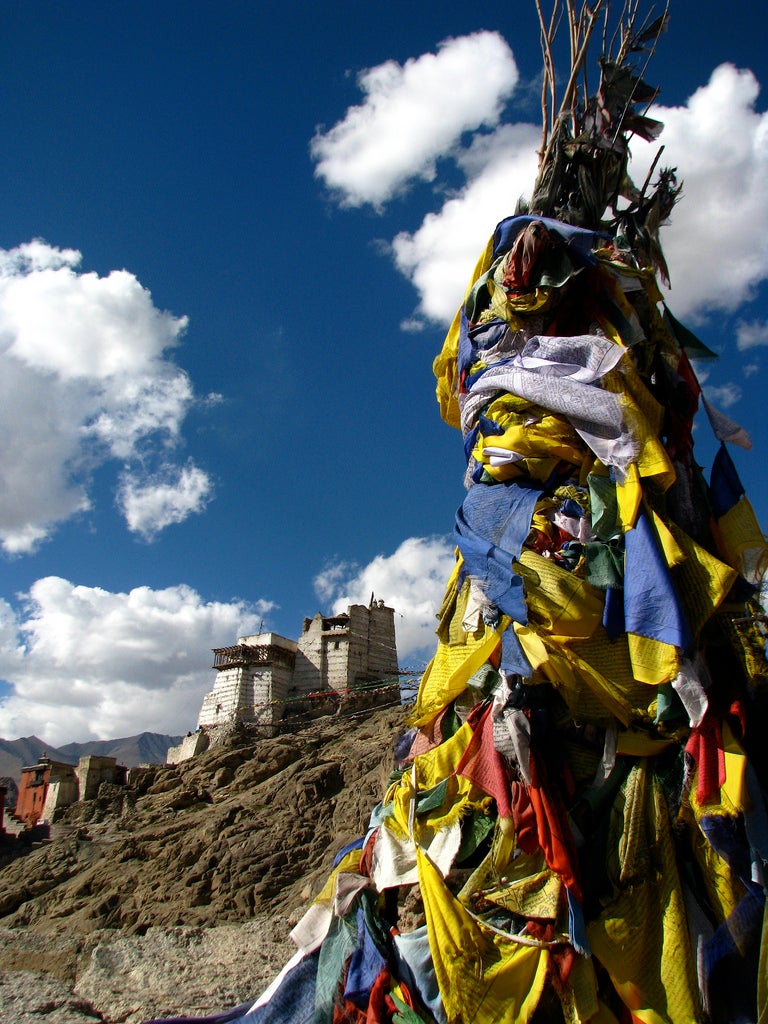 Ladakh, India
Instead of Rajasthan or Delhi
If your notion of India encompasses only crowded cities and the Taj Mahal, don't miss this former crossroads for Chinese/Indian trade routes known as the Kingdom of Monasteries. Ladakh lies between the Kunlun mountain range to the north and the Great Himalayan Range to the south. "Because of its strong Tibetan influence, Ladakh has a wide array of monasteries perched on mountains and cliffsides," says Noble. "And it also features enough moon-like desert landscapes, glaciated mountains, and river valleys to satisfy any northern India traveler."
Info: incredibleindia.org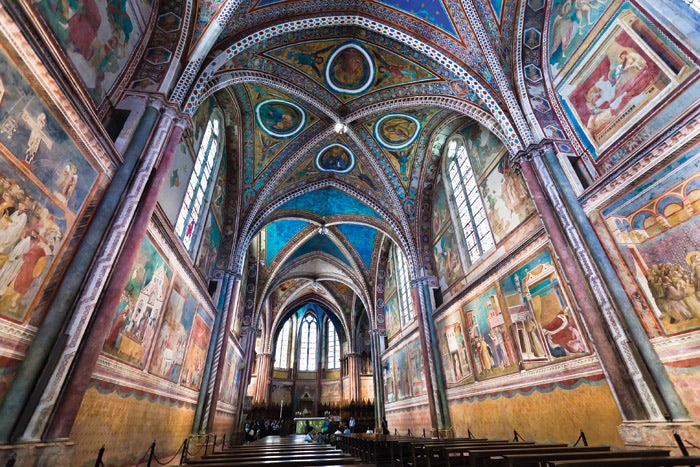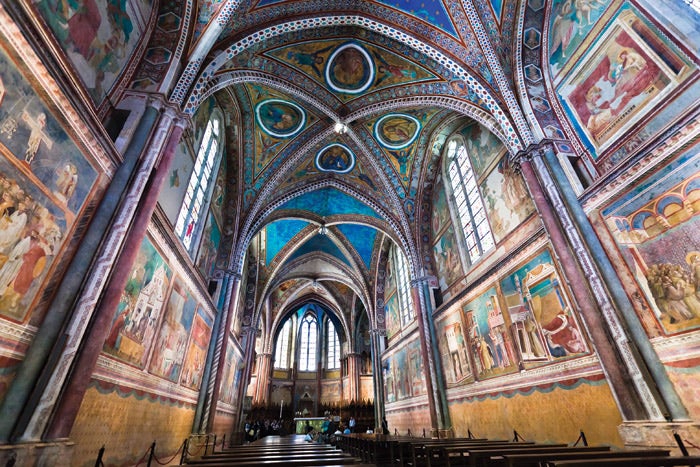 Basilica Di San Francesco, Assisi, Italy
R. Ian Lloyd got Umbria's most famous church with no crowd. Canon EOS 5D Mark II with 16– 35mm f/2.8L II lens set to 16mm; 1/25 sec at f/3.5, ISO 1600.
Europe
Umbria, Italy
Instead of Tuscany
For the rolling hills and Renais-sance churches of Italy, Tuscany may seem like an obvious choice—and it is for many travelers. Umbria, which offers many similar subjects, may be better for photographers. "In addition to the beautiful landscapes, the small towns and historic sites are less likely to be jam-packed," says R. Ian Lloyd. All the easier to lose yourself in the cobbled streets and medieval architecture of towns such as Spello and Orvieto.
Must-get shots: Architectural details close up; fortress hill towns in the distance; poppies blooming between vineyards; classic still-lifes of food and flowers.
Info: umbriantravel.com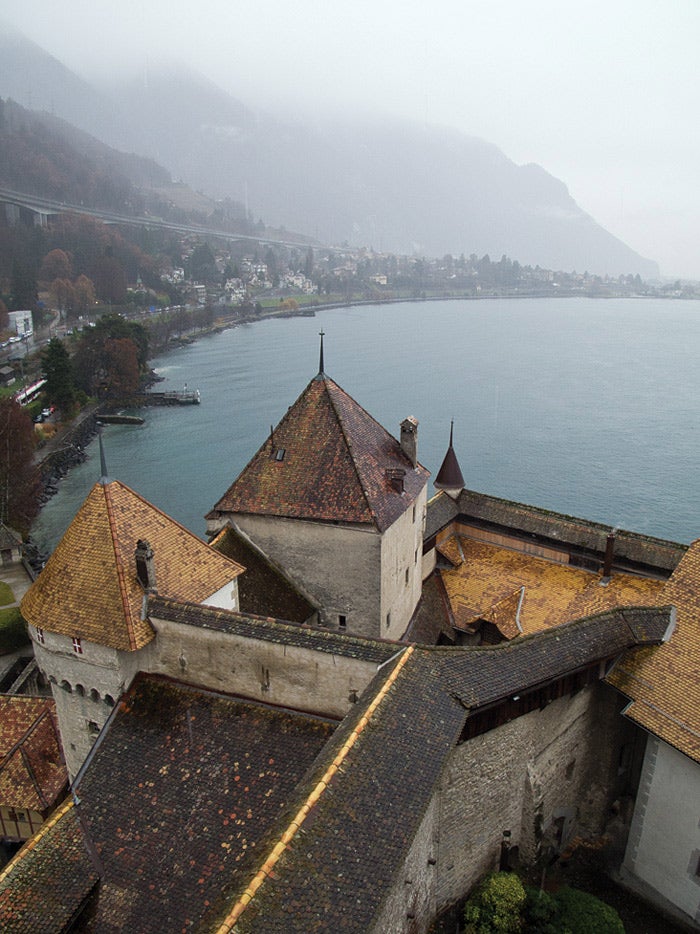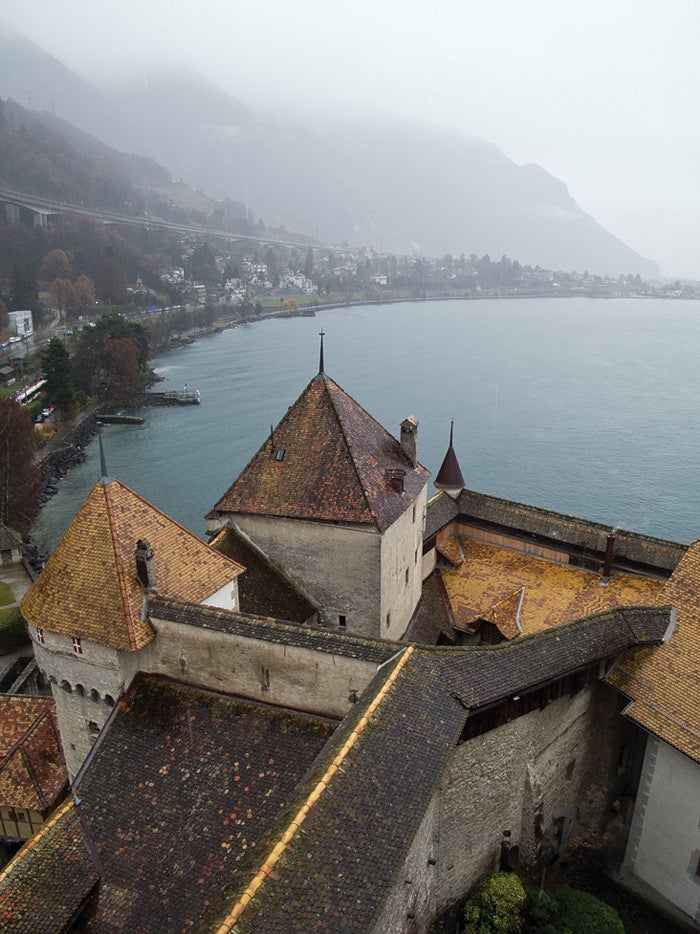 Chateau de Chillon, Lavaux
Jen Judge shot this Swiss castle with a Samsung TL500 zoomed to 24mm; 1/60 sec at f/3.1, ISO 80.
Swiss Wine Country
Instead of Bordeaux, France
The vineyard landscapes of the hilly slopes of North Geneva in Switzerland offer similar opportunities to the most famous wine region of France—with a few less-familiar details. "The vineyard terraces of the Lavaux wine region won UNESCO World Heritage status in 2007," says photographer Jen Judge (jenjudge.com). "In Switzerland, you can capture French, German, and Swiss culture all at the same time."
Must-get shots: The vineyard terraces of Dézaley, with views of Lake Geneva and the Alps; the medieval center and gothic cathedral of Lausanne; rows of pastel buildings along the Montreux waterfront; Chateau de Chillon on Lake Geneva.
Info: My Switzerland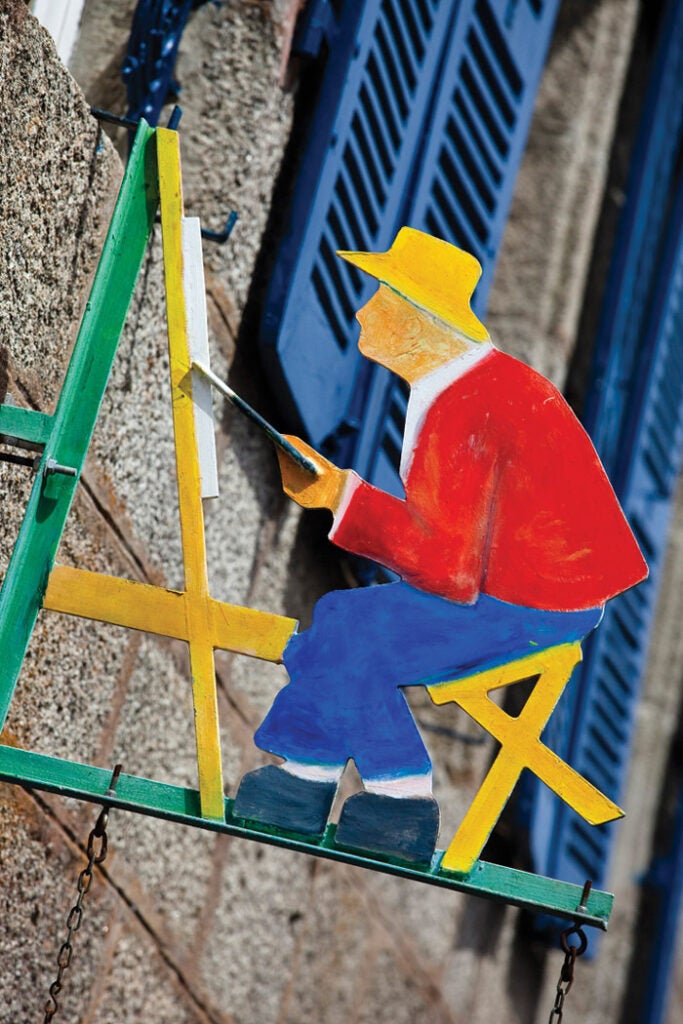 Artist's sign, Concarneau
In a Bretontown, Lloyd got details with a 70– 200mm f/4L Canon EF lens; 1/1600 sec at f/7.1, ISO 400.
Brittany, France
Instead of the South of France
Stop emulating the Impressionist painters in the soft, hazy light of the Midi. Head to Brittany to capture scenic details in the sharp, fresh light of the north. "The north of France also has vineyards and countryside with thatched cottages, but, unlike inland regions, it has a rocky coastline and fishing villages," says Lloyd.
"And it's easier to get lost in small-town life without the presence of many tourists."
Must-get shots: Tugboats plying rivers through villages; historic lighthouses on rocky shores; medieval buildings in the countryside; cafes and shops of quaint towns.
Info: westernfrancetouristboard.com/brittany.html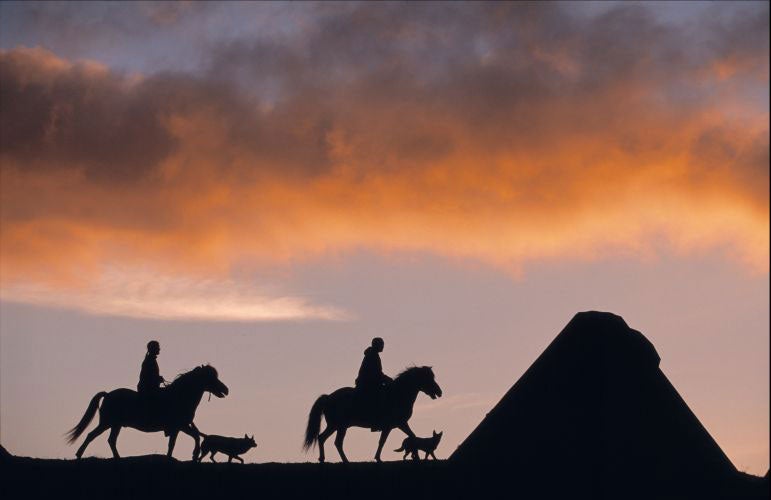 Northern Sweden
Instead of Stockholm
By now you have enough pictures of churches and castles. So head north for an "ecotourism" stay in Sweden, where you can photograph from a treehouse hotel or capture the northern lights outside a tricked-out igloo.
Photographer Christina Holmes recommends visiting the wooden hermitage UrNatur in Ödeshög, three hours north of Stockholm: "Just out of a village into a forest, you find yourself dwarfed within a landscape of high trees that is completely breathtaking."
For a unique perspective on the forest, continue north to Harads to the prefab lofted rooms of Sweden Treehouse. Or, for a different experience in winter, stay at the Icehotel in Jukkasjärvi, to shoot mountain reindeer and the Aurora Borealis.
Info: www.naturesbestsweden.com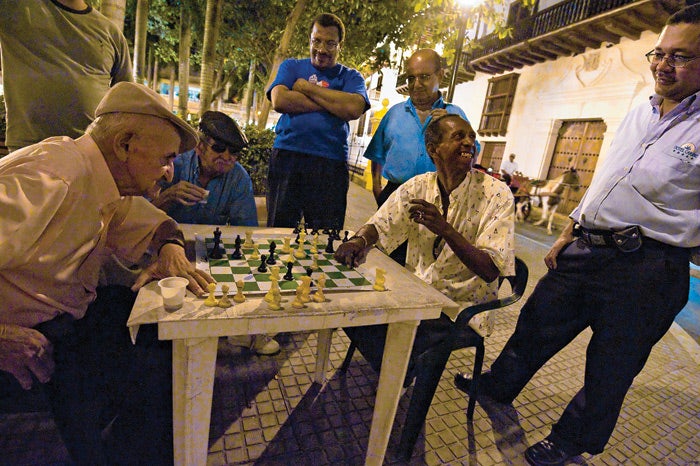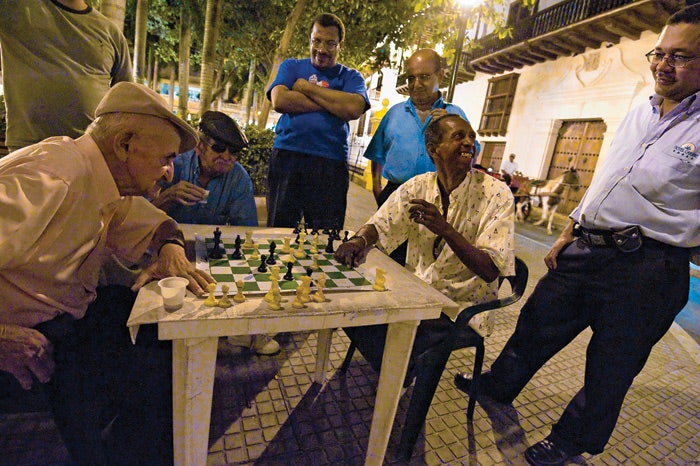 Chess Players, Cartagena
Michael Freeman caught this match in the Parque de Bolivar. Unknown camera with 15mm f/2.8 lens; 1/40 sec at f/5, ISO 25,600.
Central and South America
Cartagena, Columbia
Instead of Buenos Aires
"Cartagena often goes overlooked," says Michael Freeman, "but it has a beautiful energy, as well as historic architecture, that should not be missed." Capture the city's mix of 16th- and 17th-century colonial and Italian-style palaces and fortresses, plus modern gems such as the Palacio Consistorial.
Must-get shots: The 400-year-old Basilica Menor; the walled-in old town; bustling street life; colorful markets and murals.
Info: colombia.travel/en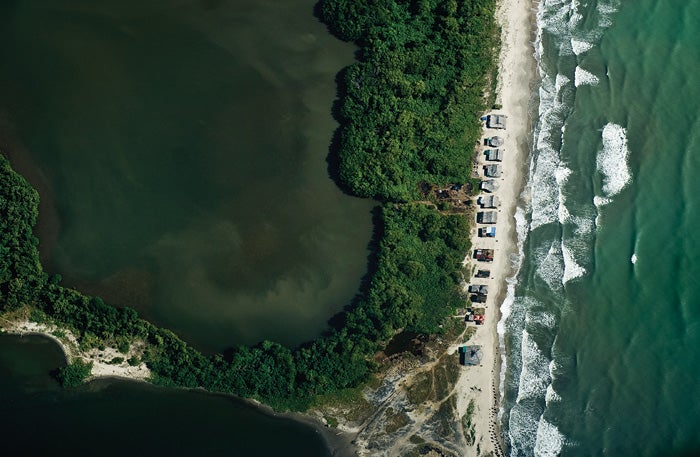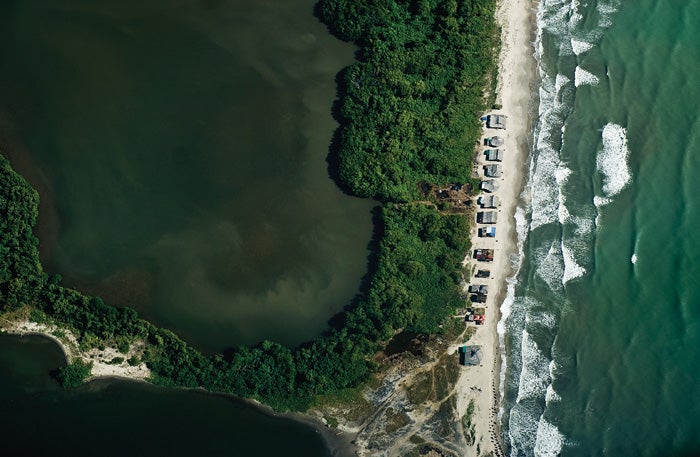 LÉon, Nicaragua
Flying into Bluefields and the Little Corn Islands, Matt Nager captured the Caribbean coast. Nikon D700 and 50mm f/1.8 Nikkor lens; 1/500 sec at f/5, ISO 100.
East Coast, Nicaragua
Instead of costa Rica
While Nicaragua's west coast is catching up with Costa Rica as a tourist spot, the east coast, says Matt Nager, beats them both. "The geography on the Caribbean, along with its nearby tropical forests, is beautiful for landscapes and wildlife. This area also has a large Creole and indigenous population, which allows you to capture more authentic cultural experiences."
Must-get shots: Rainforest wildlife in Bosawas Biosphere Reserve; seafood dishes in Pearl Lagoon; portraits of villagers in Orinoco.
Info: visitanicaragua.com/ingles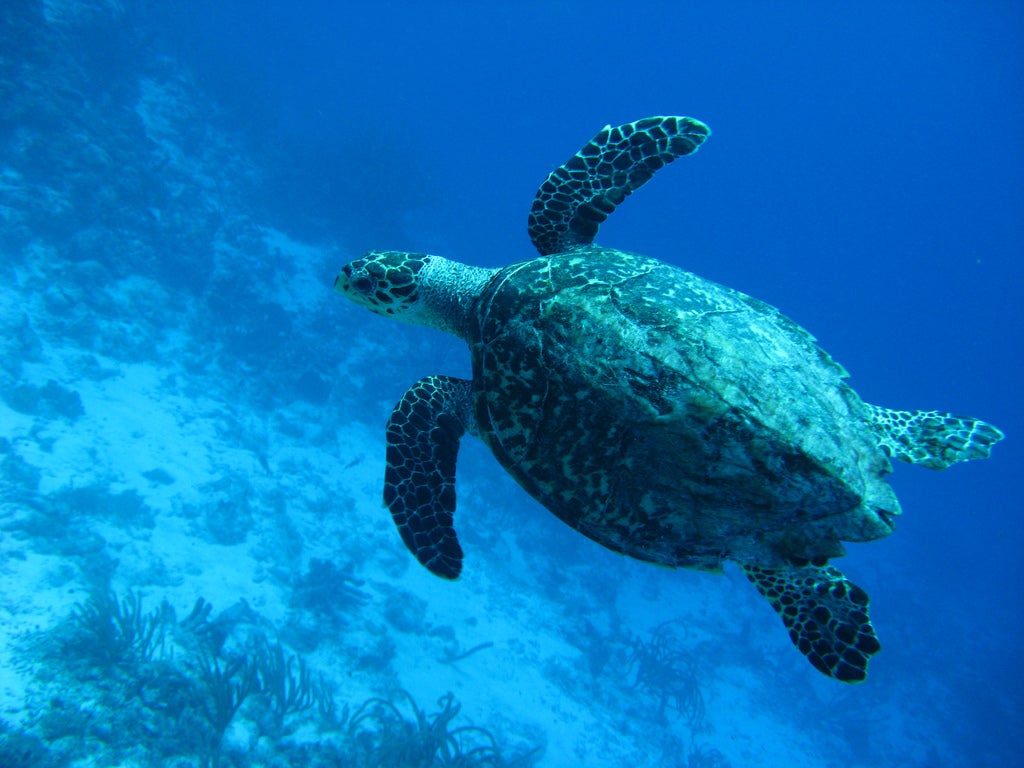 Curaçao
Instead of Jamaica
For a unique cultural experience, along with beautiful Caribbean beaches, visit Curaçao, in the ABC islands of the lesser Antilles (which also comprise Aruba and Bonaire). The streets of Old Town in Willemstad date back to the 16th century; pastel buildings along the bustling port recall its Dutch colonial history. Small beaches and bays on the southwest offer scenic coast and rich marine life. The Northwest coast is home to Christoffel National Park, where you can capture orchids, cacti, and deer against the rocky formation of Mt. Christoffel. For diving, hop a quick plane ride over to Bonaire.
Info: www.curacao.com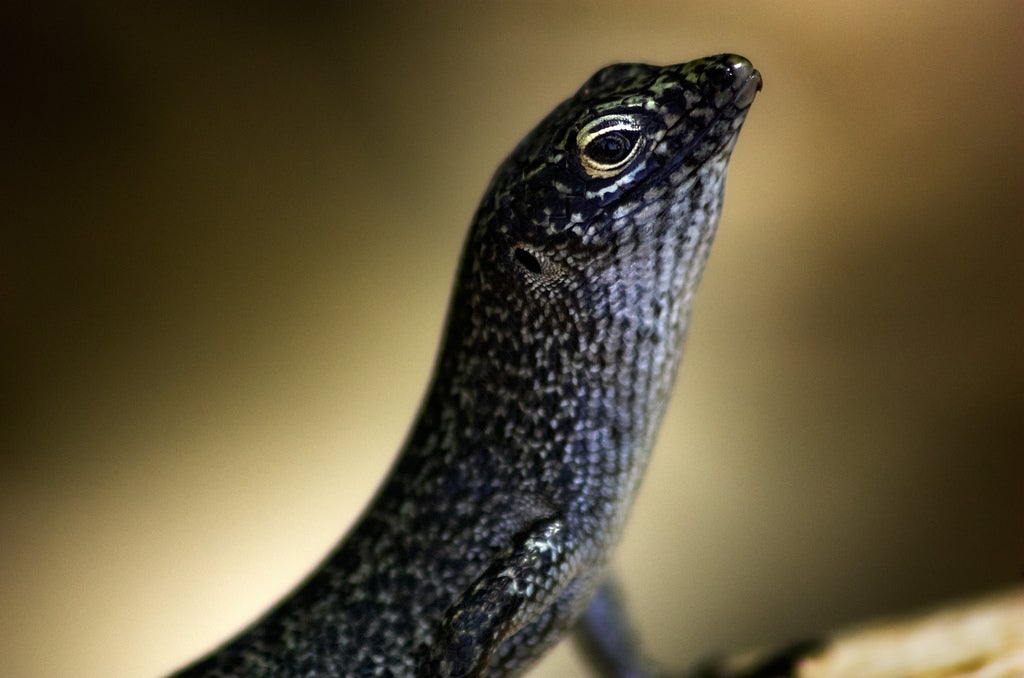 Fernando de Noronha, Brazil
Instead of Rio de Janeiro
This archipelago off the coast in Pernambucan offers scenery for a lifetime. An ecological sanctuary, with human settlement only on the mainland, it has pristine beaches, clear waters, dramatic rock formations, and a lush interior. With limits on visitors, it's crowded only with wildlife: dolphins, turtles, grouper, eels, and breeding seabirds. You must plan well in advance and pay a hefty environmental protection tax.
Info: www.noronha.travel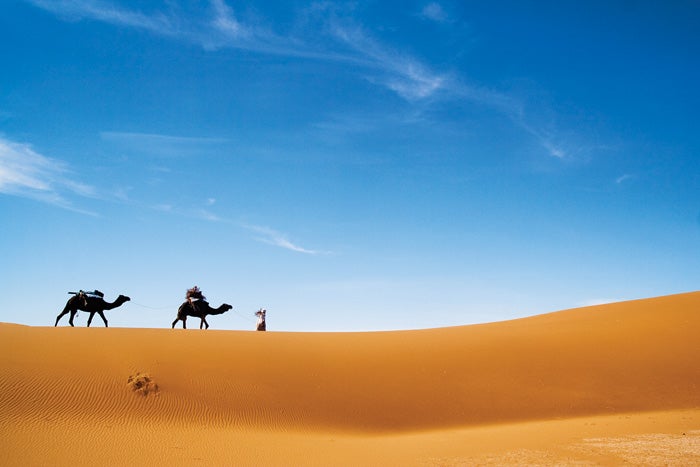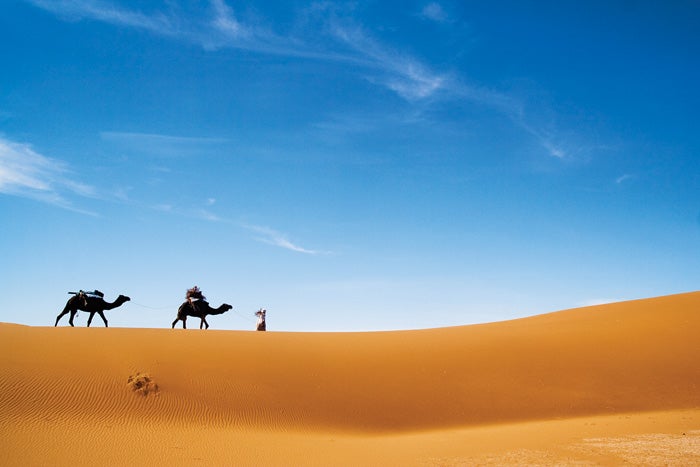 Moroccan Sahara
A guide leads two camels to the dunes of Erg Zehar. Ethan Welty used a Canon EOS Digital Rebel XT at 17mm; 1/250 sec at f/8, ISO 100.
Africa and the Middle East
M'Hamid, Morocco
Instead of MarRakesh
For classic desert scenes, Ethan Welty suggests M'Hamid, the last oasis before the Sahara. "It has an important place in the region's nomadic history and trade caravans. And it's filled with intricate construction and alleys encroached upon by sand dunes." From here, head up north into the Atlas Mountains for greener landscapes and Berber hamlets.
Must-get shots: Alleys lined with adobe-like structures; richly hued Saharan sunsets; ancient kasbah ruins; spice markets upland.
Info: visitmorocco.com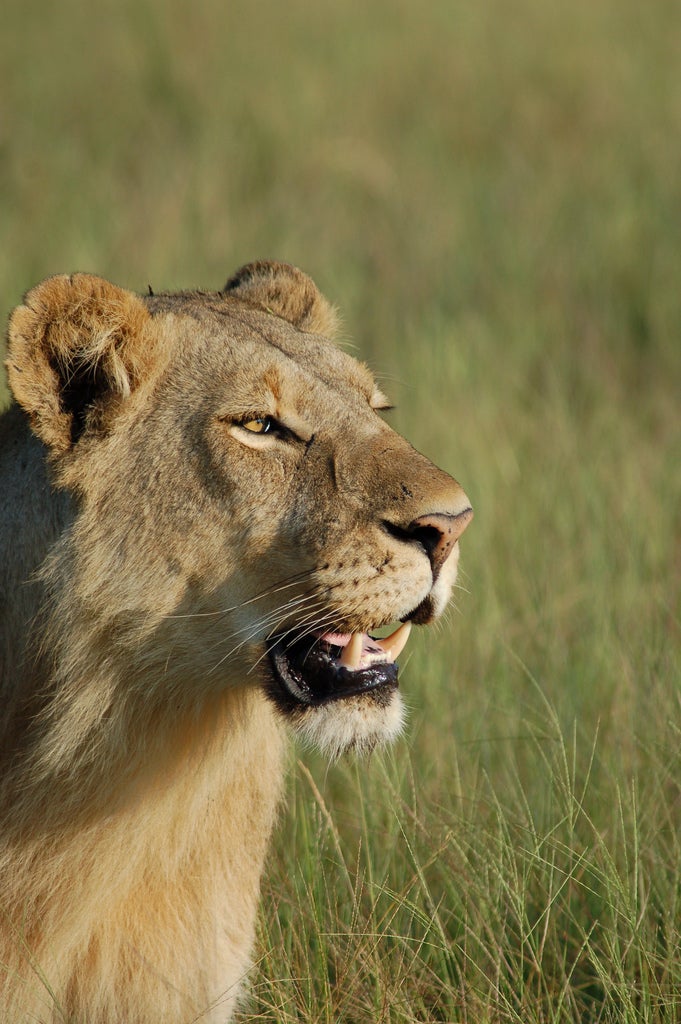 Safari in Botswana
Instead of Kenya or Tanzania
Botswana offers different photo ops than its better-known neighbors. "The Okavengo delta floods seasonally, attracting wildlife—lions, cheetah, elephants, hyenas—that you can capture crossing the shallow waters," says Andy Biggs, who leads trips here (andybiggs.com). "It's remote, so you can go off-road on private game drives with no other vehicles around."
Info: www.botswanatourism.co.bw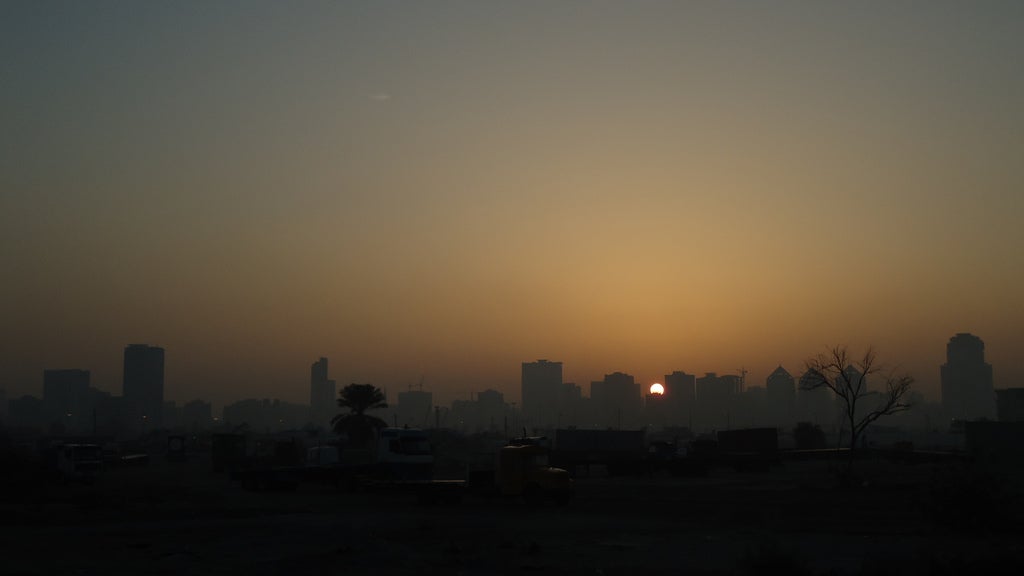 Sharjah, UAE
Instead of Dubai
The third-largest emirate, "Sharjah is extremely conservative and much more traditional," says Christina Holmes. "You're able to capture aspects of its heritage and cultural life that you won't find in Dubai," including the elegant architecture of its Heritage Area and houses such as the Bait Sheikh Sultan Bin Saquer al-Qassimi.
Outside the city, capture village life, fish markets in the Dibba area, the fort of Dibba Al-Hisn, and Rifaisa Dam in nearby Khor Fakkan.
Info: sharjahtourism.ae