2013 Readers' Contest Winners Gallery
A collection of the best reader photos of the year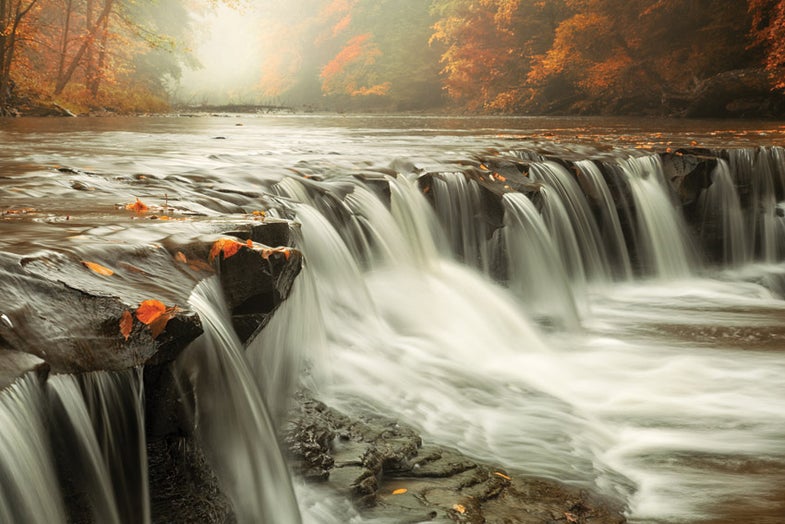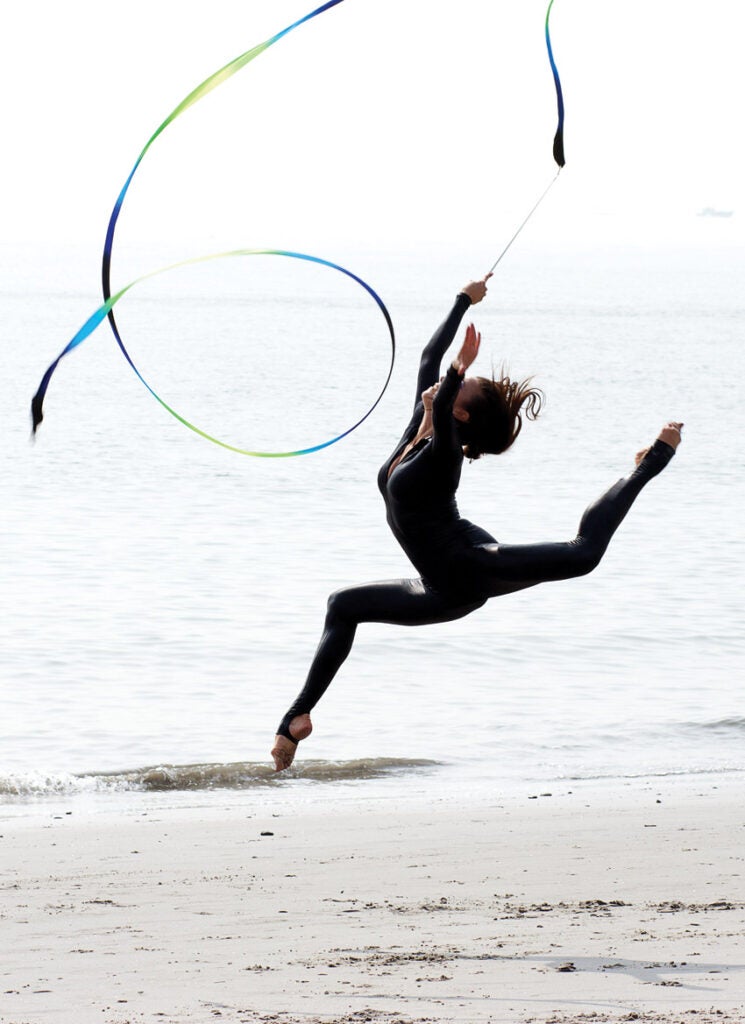 READER'S CHOICE WINNER!
Tamiz U. Rezvi Photographer, Brooklyn, NY "I've always wanted to do a dance shoot, to capture a dancer in the midst of her performance. The fast pace is not something I am used to, but I wanted the challenge. This model, Silviya Taseva, is Miss Bulgaria USA 2013. I had captured a performance she did on the catwalk during fashion week in New York, we started to talk on Facebook, and I asked her to do a dance shoot. It was cold that day on the beach, with fast dancing, high jumping, and lights that were not working, but it was all worth it." Tech Info: Canon EOS 7D with 85mm f/1.8 Canon EF USM lens; 1/400 sec at f/10, ISO 250. Crop, color correction, noise reduction, and sharpening in Lightroom 3 and Photoshop CS5.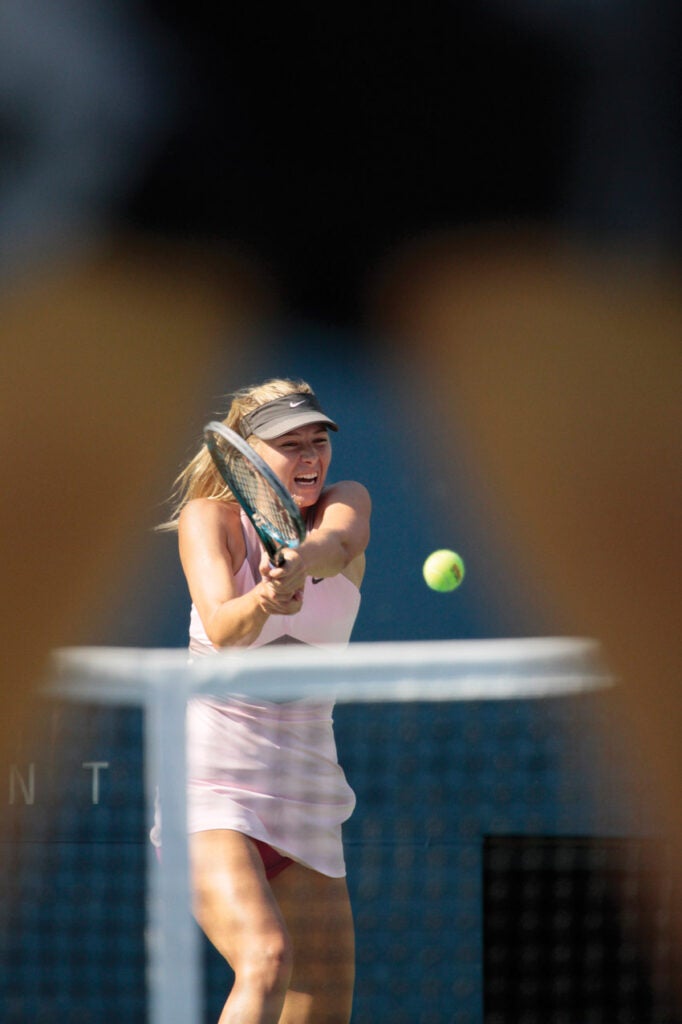 ACTION AND SPORTS WINNER!
Alan Aaron **Hedge Fund Manager, Short Hills, NJ ** "I won a charity auction to be a photographer for a day; I received a press pass, and was shooting from the 'dugout,' a cutout area at court level. The opponent is constantly running in front of you, and you have to jockey for position with the pros. It's a tough place to shoot from. As Maria Sharapova hit her shot across the net, her opponent, Mallory Burdette, ran right in front of my camera. In my first few shots, Burdette blocked nearly the entire frame, but in the last photo, her legs framed Sharapova perfectly." Tech Info: Canon EOS 7D with 100-400mm f/4.5–5.6 IS USM Canon EF lens; 1/2000 sec at f/5.6, ISO 800.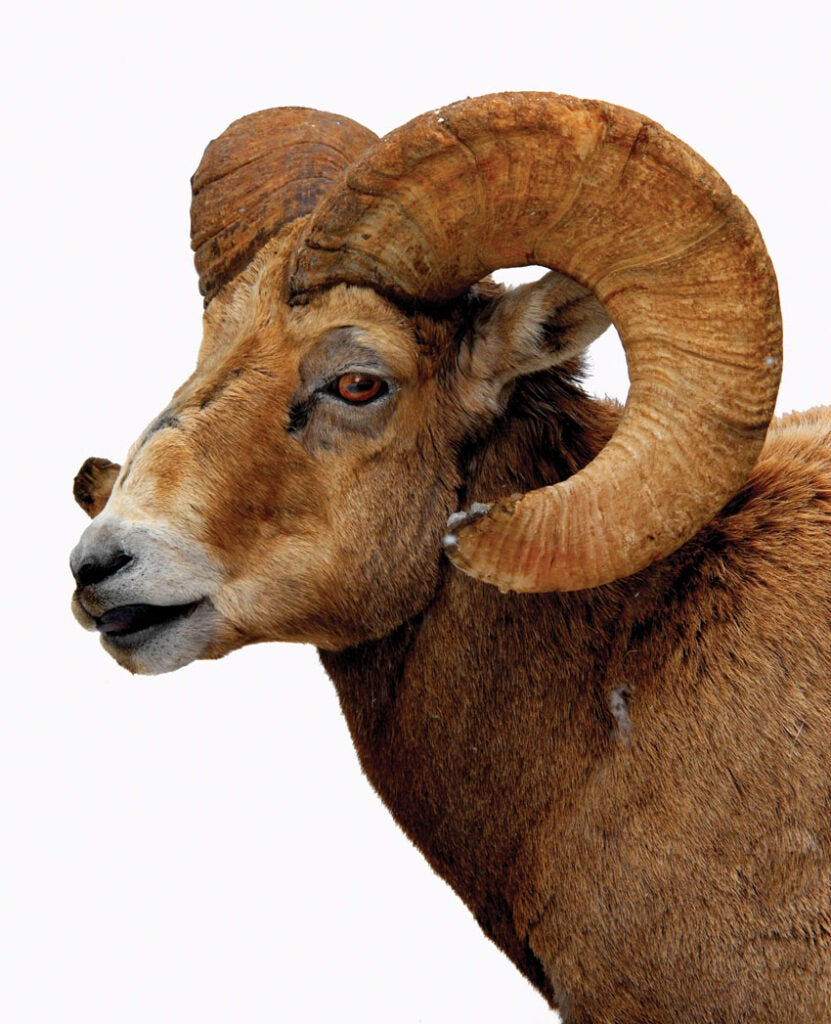 ANIMALS WINNER!
**Karen Harris ** Retired music teacher, Lincoln, NE "The day after a 12-inch snowfall in Colorado's Rocky Mountain National Park, my husband and I were walking on a mountain road. Suddenly, a group of these Rocky Mountain bighorn sheep came out of nowhere and surprised us. This huge male was definitely in charge. He eyed me very cautiously as we walked a bit closer; I wanted to get at an angle where my only background would be a big snowbank. We were probably 12 to 15 feet from the ram, or as my husband would say, 'too close.' In under a minute, the animals were gone." Tech Info: Nikon D200 with Tamron 28–300mm f/3.5–5.6 Di VC; 1/500 sec at f/11, ISO 200. Minor edits in Adobe Photoshop CS5.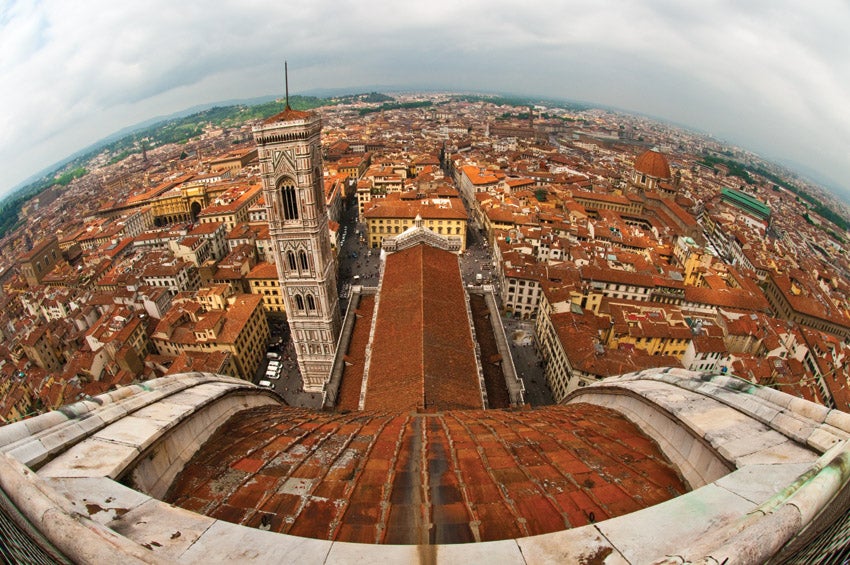 ARCHITECTURE AND CITIES WINNER!
Kyle Gilbert College student, Tempe, AZ "It was late morning in Florence, Italy, and my mom and I decided we wanted to see the view everyone talks about from the top of the Duomo. I have to admit that after climbing over 400 stairs to the top of the Duomo I was a bit out of breath, which also made holding my camera steady a challenge. I remember walking back down the stairs with a completely different feeling over me. My grandmother was the biggest supporter of my photography, and while we were away on this vacation she was hospitalized and passed away. It was hard to go through my images from the trip when I got back, but this was the first image I edited. I know she would have loved it and asked for a print." Tech info: Nikon D300 with 10.5mm f/2.8G ED-IF AF Nikon DX Fisheye lens; 1/160 sec at f/18, ISO 200. Minor edits in Adobe Photoshop Lightroom 2.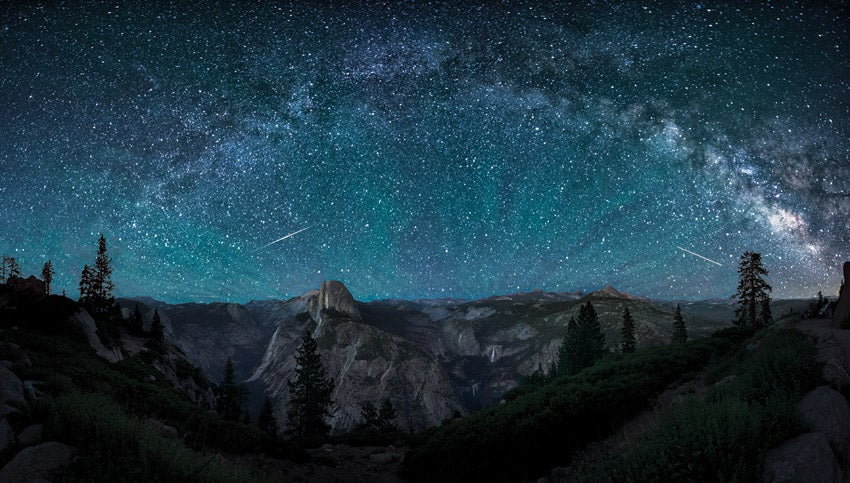 NATURE WINNER!
Matt Walker horticulturalist, Campbell, CA "There are some great smartphone apps that help you decide where you need to be when the Milky Way rises. My friend, Mark, and I used the Sky Safari app to get a good perspective at Glacier Point in Yosemite. This was made from a total of 10 shots stitched and blended in Photoshop. I took five of the stars at 10 p.m. at ISO 2500 and combined them together as a panorama. With the Milky Way moving really fast out of frame, we decided to wait until dawn to re-shoot the foreground at a lower ISO, and crashed on the ground next to our cameras for a few hours. The five-shot foreground panorama was shot at 5 a.m. at ISO 100. Both panoramic images were warped after the stitching process, so I made a large canvas and hand-straightened the images using the Warp tool. I blended the foreground with the background using tools such as Curves, Levels, and dodge and burn layers set to the Overlay blend mode and filled with 50 percent grey." Tech Info: Nikon D800 with 14–24mm f/2.8G Nikkor lens on Gitzo tripod with Really Right Stuff ballhead, fired with Nikon MC-30 remote; sky, 30 sec at f/2.8, ISO 2500, foreground 1 sec at f/14, ISO 100. Ten-shot composite made with Photoshop CS6.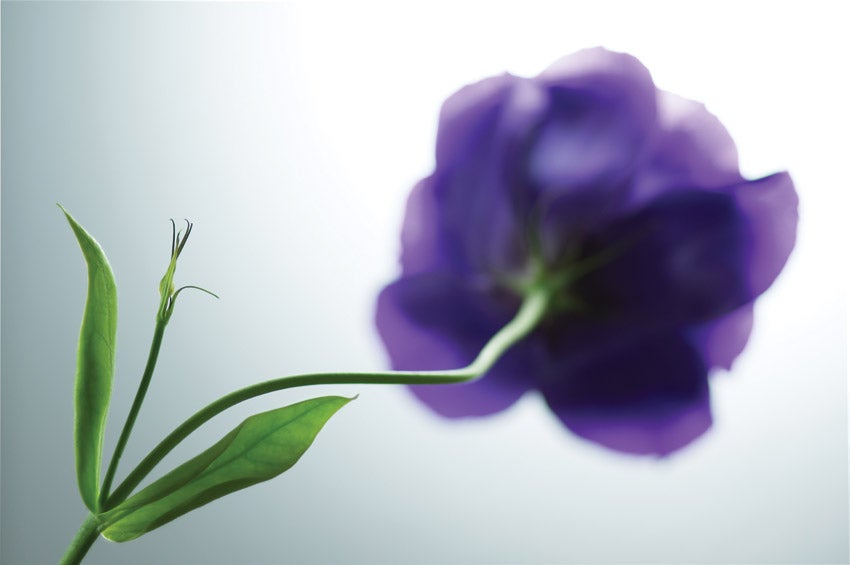 STILL LIFE WINNER!
Norman Press Police officer, Santa Monica, CA "I took this in my home studio, which is really just a spare bedroom at my house. I shuttered the blinds to control the lighting: two daylight-balanced CFL bulbs in tabletop reflector-stands. I set up the flower, a purple lithianthus, inside a pop-up white nylon diffusion tent. I was going for a see-the-hairs-on-it close-up with minimum depth of field. The final image is a stack of two captures. The main shot, taken at f/2.8, was focused on the foreground leaves, so that stem would recede into soft focus. But depth of field was so shallow that the sprout and the leaves in the foreground couldn't be in focus all at once, so I made a second capture at f/22. I wanted the violet to be translucently backlit, so I placed one light outside the diffusion tent, facing straight into the bloom. I added a second light off to the left and slightly forward of the greenery. I have no formal education in photography—everything I've learned has come from experimentation and Popular Photography!" Tech info: Sony Alpha 55 with 100mm f/2.8 Sony macro lens on Giottos ballhead and Manfrotto carbon-fiber tripod; Two-shot composite: 1 sec at f/2.8, ISO 100, and 1/60 sec at f/22, ISO 100. RAW conversion in Lightroom 4, focus-stacked manually in Photoshop CS6.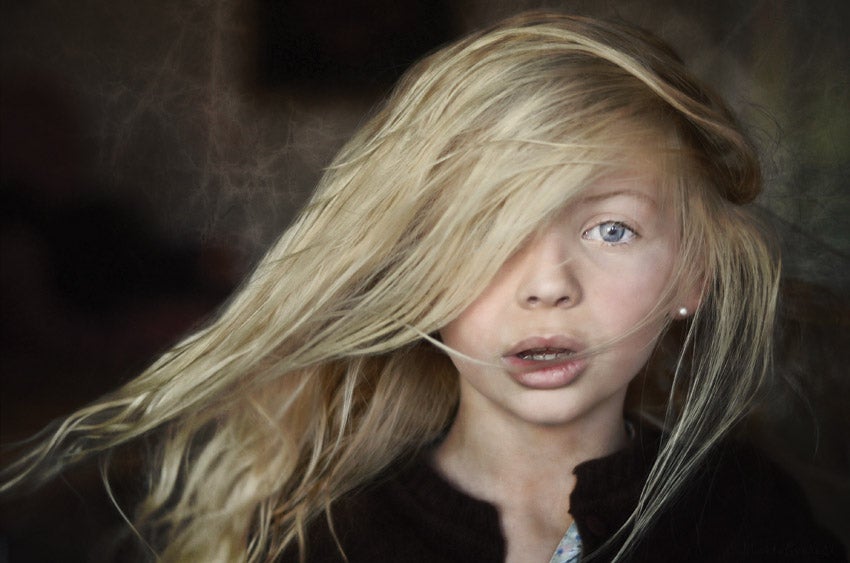 PEOPLE WINNER!
Marta Everest Rota, Spain "We were at a vacation house in Grayson, Georgia. It was about 4 o'clock in afternoon, and the only available light was streaming in from the large windows behind me in the living room. I asked my daughter to pull her hair all the way up to one side; when she let the hair fall back naturally onto her face, it gave the effect of air blowing from the right side. I used Lightroom to correct the brightness, contrast, and clarity using the adjustment brush. To improve the skin quality without overdoing it, I used Portrait Professional 9; I picked a black leather texture from Perfect Effects to help get rid of the distracting background, and at the same time, give the photo the dramatic painterly look I was looking for. Finally, I removed some of the texture from the skin and hair and…voilà!" Tech Info: Nikon D7000 with 50mm f/1.8D Nikkor lens; 1/80 sec at f/1.8, ISO 800. Brightness, contrast, and clarity adjusted in Lightroom 4, background texture in OnOne Perfect Effects 3, and skin texture in Anthropics Portrait Professional 9.