FYI: You Can Now Easily Switch Between Multiple Accounts On Instagram
It's a good day for Instagram addicts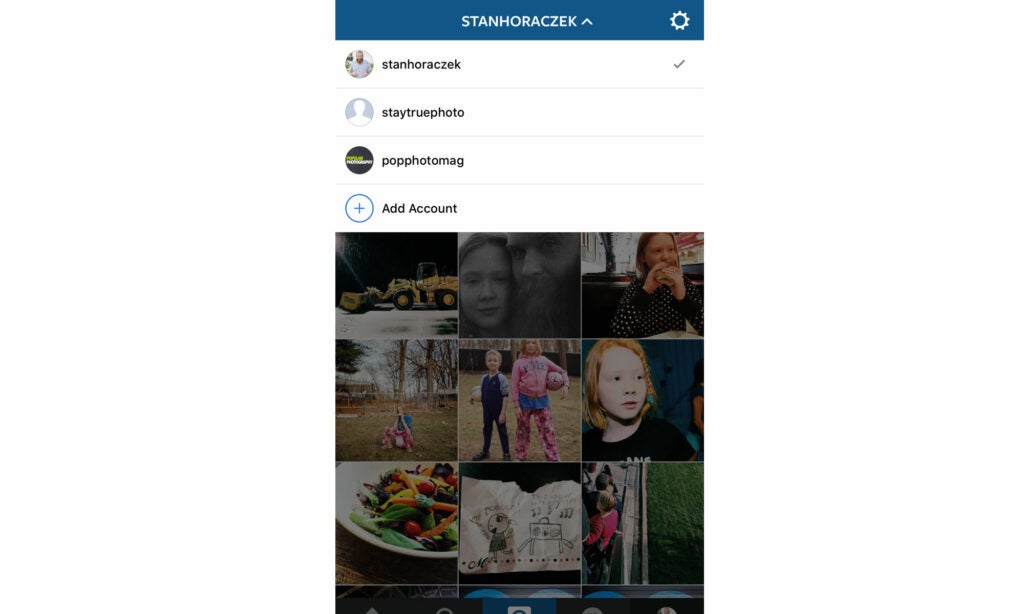 One of the things I've really liked about Instagram was the personal nature of it. It's like seeing all the best parts of my friends' Facebook feeds (the pictures) without having to suffer through all of the awful political rants. Eventually, however, Instagram became a pretty useful tool for professional photographers and brands (including Pop Photo). It makes sense to keep the personal stuff separate from the serious stuff, but the process of switching between accounts has always been really tedious until now. The latest version of Instagram lets you switch quickly between different accounts without having to log in and out.
It doesn't seem like a big deal in some ways. I mean, you could manage multiple accounts before, it was just tedious. Now, though, the prospect of managing a personal and a professional account seems much more feasible. It's not just about possible clients also seeing your crummy lunch photos, but you can also follow different people with different accounts, which is a much more organized way to look at Instagram.
The new update should be available now for Android and iOS users, so give it a try. Does this change make you more likely to use Instagram in a different way?
Read more at the official Instagram Blog