Freelance Photographer At The Olympics: Marc Serota
A different approach to Olympic photography on the professional level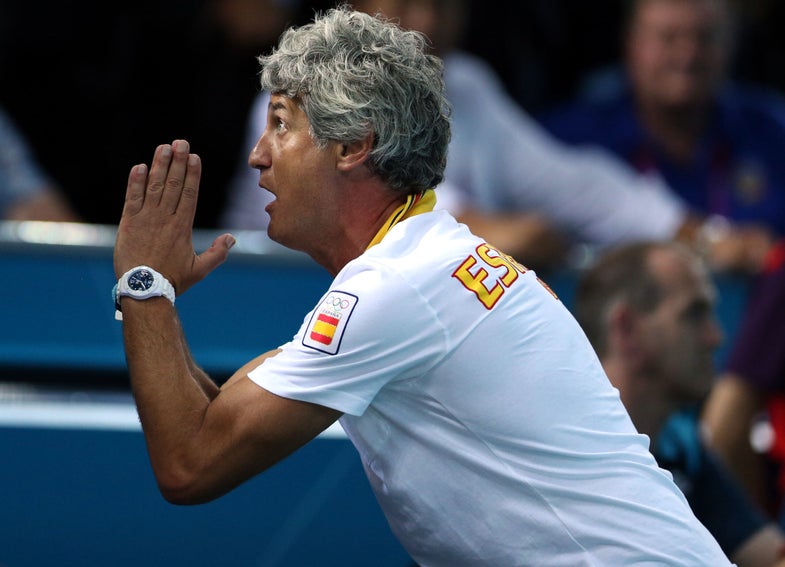 There are a ton of photographers at the Olympics in Rio right now. We have already gotten a look at what it's like to shoot for a big agency, but not every shooter is working as part of a larger team. Marc Serota is a freelancer with decades of experience and a different perspective on going to the games. Marc has photos in the archives of many major agencies and high-profile publications and is the head of the Polaroid University online learning program. Here, he gives us some insight into his Olympic experience.
Can you give us a little background about your photography career?
At the beginning I was an intern photographer at the Miami Herald in the mid-80s as an Art Institute for Fort Lauderdale applied photography major student. I interned in the summer there and they brought me back for the winter, spring, and fall. I spent a couple of years there during a very interesting period of time. I covered a lot of hurricanes including Katrina and other national stories. I joined AFP in the mid-90's and then wound up at Reuters covering the top-level sporting events while still covering news.
About six or seven years ago, I joined Getty, predominantly focusing on sports photography. I was shooting similar events through the late 90s and the 2010s, I was building a freelance business as a contributing photographer. I started to develop relationships directly with publications like Sports Illustrated, the New York Times, the Washington Post, and the LA Times. About a year and a half ago, I was approached with an idea, having done workshops and teaching, I got into a teaching mode. A year or so ago, I was approached by my current business partner to start online education and we started Polaroid University.
How many times have you been to the Olympics?
This will be my fifth Games. I've only done the winter games once and it was in Salt Lake City. The winter Games are usually geographically undesirable for me in terms of climate [laughs].
Up until London, if I participated in the games, I was with an agency. In Atlanta, I only shot the Olympics because the soccer competition was going on in Miami and then culminated in the later rounds and gold medal matches in Atlanta. I was credentialed, so I did the soccer until the end, then drove to Atlanta, stayed with a friend, and shot the games for myself basically. Reuters put everything on the wire and sold it, obviously, but I wasn't assigned to do anything but soccer. That was my first experience and it showed me that I didn't really want to do that for my entire career. I wanted to be able to pick and choose what I shot.
When did that situation change?
For the London Olympics, I was contacted by several different clients including the Associated Press to work as a contributor for the London games. I chose the AP and they had a guarantee of four or five assignments that would cover my costs to go. So, I paid my own airfare, I arranged my own accommodations. All I really wanted from them was a credential. I knew I could produce and create and drive revenue on my own ability to make photos that people buy. That came from all that experience shooting championship events, surrounded by photographers all vying for the same spots.
What other kinds of clients do you typically work with?
I do a lot of work for a trading card company called Panini. They like me because I can go out to a football game and shoot a football game and they can use 450 of them for cards. I do my homework and try to figure out what the big story is going to be and what images are going to sell months and even years down the line.
How important is the research aspect of shooting something huge like the Olympics. How do you try and prepare for the big stories?
You know the big players like Michael Phelps, but it's about finding the other moments. You see this girl standing in the hallway against the wall looking out over the crowd before the gymnastics competition and you see this photograph and you take it. It turns out to be Gabby Douglas who ends up being the big story of the entire games.
Does that mostly come from experience?
Yeah, you get a feel for situations. For instance, Usain Bolt runs across the finish line for the 100m dash and he starts posing right in front of the photographers. He's pointing to the sky and flexing. Then he turns and starts to walk away. Then everybody starts chimping. Then, he leans over and hugs his mom and two people get that picture instead of two hundred. That only comes from being the person who knows that it isn't over until it's over. There can always be another moment and I've seen it happen over and over.
What does your Olympic schedule look like? Is it different than someone who might be shooting for a big agency?
I won't get to the Games until the 4th. I have a freelance commitment for the German national team that I arranged through a freelance client. That client was my pivot foot. They have agreed to cover my hotel and have given me enough work to cover my airfare out there.
Once my airfare and accommodations were covered, I started contacting editorial clients that I had worked with in the past. I told them I was already going to be there and they didn't need to pay my costs. All they had to do was pull a credential for me. I could fill freelance assignments and do contributor work and hit the wire with extra images. I had a similar situation in London with the Associated Press and I think they made a lot of money selling those images over the last four years in resales. There's a nice split there for me and that feels like found money.
How much of an advantage is it with clients that they don't have to pay your way?
Lots of outlets were offering me credentials if I was covering my own costs. I wound up selecting the Associated Press again and going on their credential, but I have other photo editors who want to offer me assignments, even though they couldn't get me a credential.
One assignment I have for The Associated Press as the official photographer for the team of Singapore. I'm covering their athletes throughout the game, especially in semi-finals or championship rounds. They gave me a flat fee to cover athletes from Singapore. They only have 11 athletes. They won two medals in 2012. It was a no-brainer for me to take that assignment. I have other assignments outside the park covering stories around Rio.
As stories unfold, I'll take other assignments. I have an assignment on the fourth, then I shoot the opening ceremonies for myself. The Associated Press actually got me a ticket for the opening ceremonies and said, "Go do your thing," and there's nowhere that I absolutely have to be. I do all my pre-production and planning before I leave.
I put together a plan so I can wake up on the fourth, enjoy the morning, then go shoot some Athlete portraits at the Olympic house for Germany that night, and then just get into the games. It's pretty casual for me at that point. All the heavy lifting will have been done in the 30 days running up to the event.
What kind of gear kit are you bringing with you to Rio?
Half of my equipment will be smartphone gear. I rely heavily on it. When it comes to pro gear, I really like the Canon EOS 7D Mark II. They're light, and they have a ton of custom functions. The price point is really good and they shoot really great video.
I bring three bodies, two monopods, an assortment of lenses, including a 300mm f/2.8L, a 70-200mm f/2.8L IS USM, a 24-70mm f/2.8L , a 10-16mm f/2.8, a 1.4x converter and a 2x converter, so I can make that 300mm even longer. That will be my base set of equipment. At the Olympics, Canon and Nikon set up a warehouse of gear for credentialed photographers to borrow gear. So, I will supplement my personal gear with borrowed gear from CPS.
What kinds of accessories do you bring? I assume it's more than for a typical shooting job.
I'll bring 20 cards, a bunch of batteries, including a backpack with an inverter that can plug into the car or mains power and charge three backup batteries, as well as my laptop, and my phones. I'll bring additional hard drives because the phones are shooting 4K video and my still photography files are so big and I need to dump to my hard drives every day. You can't run out of space.
I bring two laptops and two iPads. I can FTP using the iPads or even shoot with them. They can shoot and distribute high-quality photos and videos without that middle man. Deadlines come almost 24 hours a day. The first picture out wins the play. It's seconds, it's not minutes. You have to have the ability right after a race or a competition to get your images out first. You're sitting there next to dozens of other photographers who have the same vantage point and the same equipment as you.