How To: Capture the Beauty of Early-Morning Light
One great reason to hop out of bed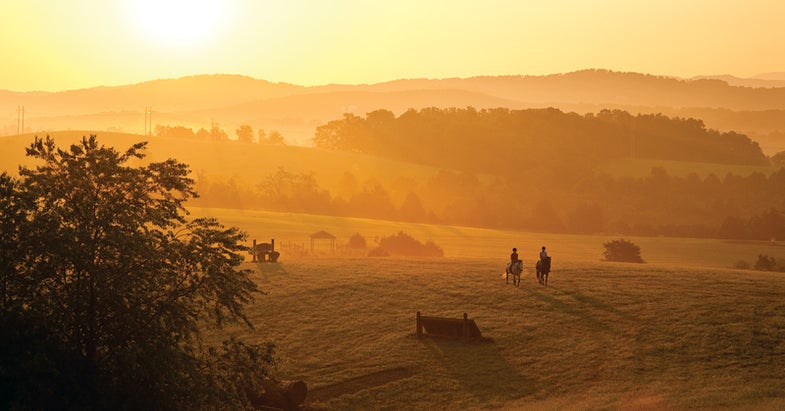 Are sunrises prettier than sunsets? Virginia pro John Henley thinks so. "They have a charm all their own, if only because of the mist." His tips for better sunrise photos include:
Arrive early. Make sure to get to your shooting location while it's still dark. Set up and be in position (on a tripod) as the first glimmers of sunlight break over the horizon.
Look for ground fog. It can add a soft, romantic character. "In this shot, the rising sun shining through the mist added layering, color, and mood," says Henley.
Study the weather. Ground fog often occurs in late summer and early fall on windless mornings when the temperature and the dew point are nearly the same.
**Play with color temperature. **Henley sets his white balance to "Shade," which automatically warmed up the scene.
Experiment with manual exposure. Auto exposure wil render the scene as if it were midday— not what you want. Instead, use your camera's LCD as a guide, and bracket around the exposure that looks best.