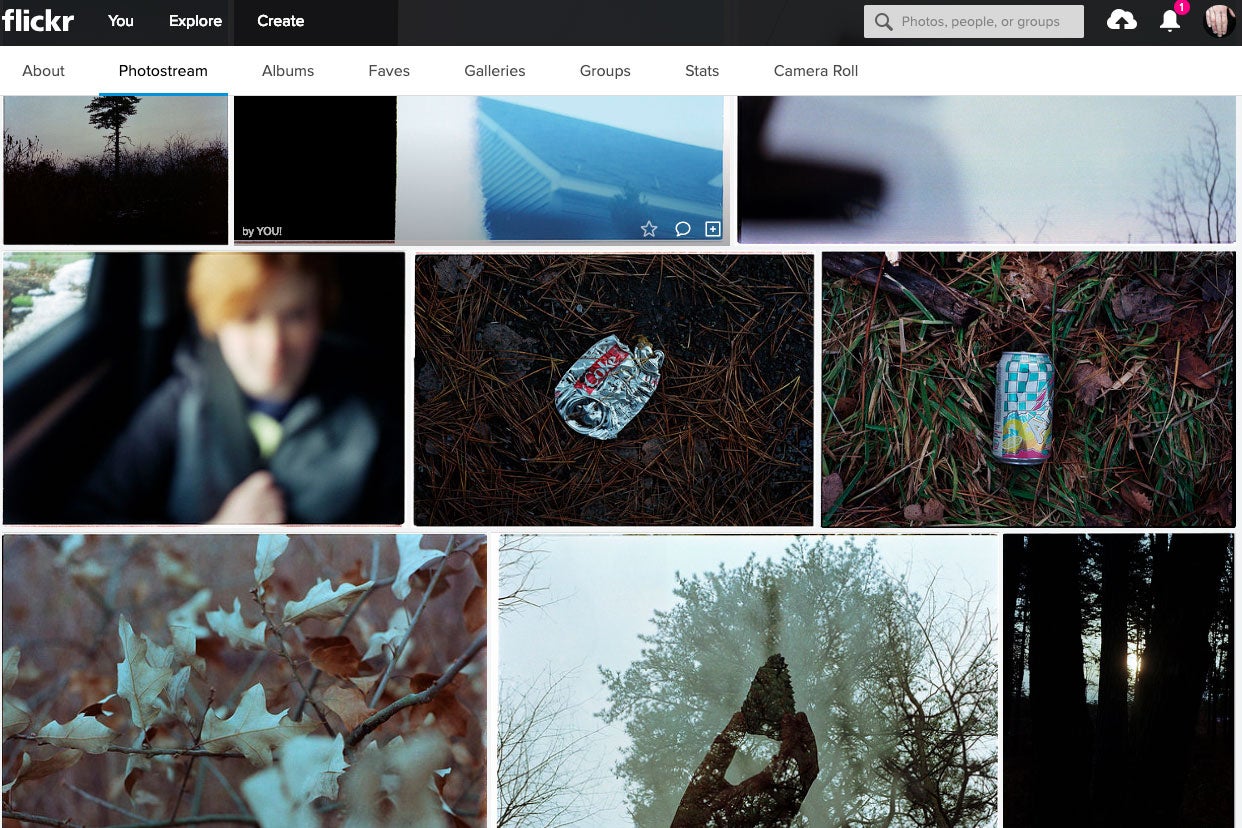 This article was originally published on Popsci.com
Starting tomorrow, Flickr will be limiting its free account users to 1,000 photos. And it's not messing around: It will delete the rest unless you pay the $50 annually for a pro account, so if you don't plan on paying, now is the time to download your stuff and evaluate where you plan to stash your images.
Downloading your photos
If you want to grab all your stuff, you'll have to request a dump of your data from Flickr directly. You can do that by going into your settings, and hitting the "Your Flickr Data" section of the page in the bottom right. There, you can click the link to request your data.
If you use the service with any regularity, your Flickr haul is likely a ton of data. I have roughly 43,000 photos, many of which I've exported from Lightroom and uploaded, but also thousands that landed there from the Flickr iPhone app's ability to automatically upload my photos in the background.
My data took a few hours to prepare and showed up as a total of 88 zip files, each clocking in around 2 GB. Once you request a data download, you have a few weeks to download everything. I requested my info on Friday, February 1st, and my link is active until February 19th.
In addition to the photo and video downloads, you also get zipped files containing your account data like comments, conversations, and captions.
What to do with those downloads
Once you unzip all the images, you'll notice that they're not organized like they were in your account, but if these are your only copies of the photos, it's worth sticking them onto an external hard drive to keep a physical copy around, even if they'll be disorganized. Sure, it will be hard to find anything specific you're looking for that way, but at least it won't be gone forever. Once they're backed up, it's time to find a new place on the web to stash them. Here are some options.
Sticking with Flickr
While many users will head off to free pastures for storing their photos online, Flickr's new Pro account is a pretty solid deal when it comes to storing your photos. For $50 annually, you get unlimited storage of photos and videos, as well as access to the smartphone app that can backup your images into a private gallery. The Flickr desktop uploader is also pretty useful and can perform the same kinds of automatic backups for photos on your computer.
While the Flickr community isn't nearly as robust as it was in the late 2010s, it's still one of the best options if you want interaction with your photos instead of just a storage warehouse for your pictures and videos. Flickr's groups can provide a good place to interact with other photographers who share your interests, or even get feedback on your work if you're trying to improve your camera skills.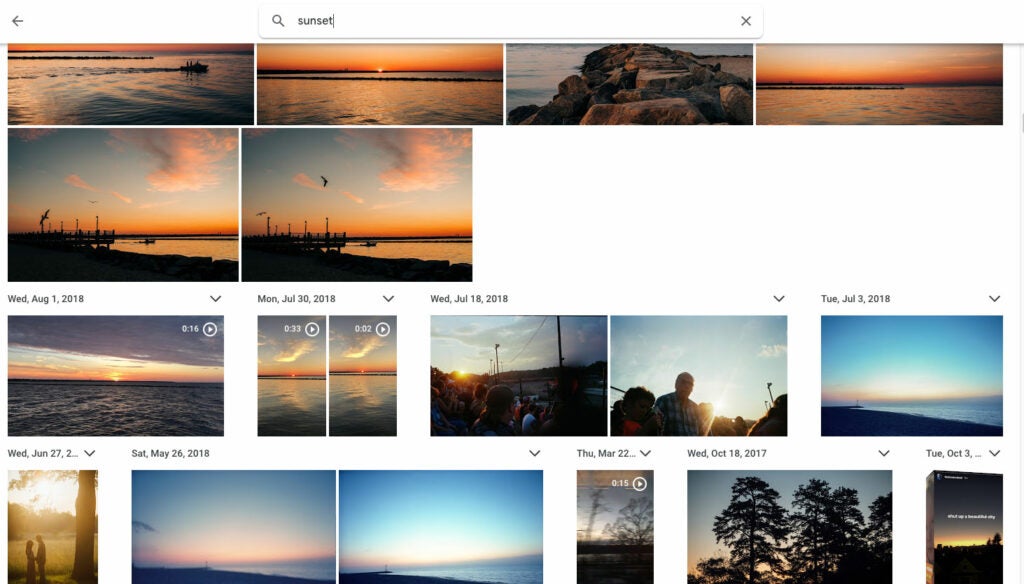 Google Photos
The hardest part about recommending Google's photo storage options is explaining exactly how the plans work. Once you have everything setup, however, I find Google to be the best way to manage a ton of photos right now.
Your Google account comes with 15 GB of storage that goes towards housing your documents, photos, and Gmail. If you use Google Photos (the app), however, you can store an unlimited number of images which are capped at 16 megapixels of resolution, which is plenty, even if you want to make prints of your photos. If you don't want to sacrifice any image quality, you can use your Google Drive allotment to store the original images.
The real draw for keeping all of your photos in Google's infrastructure, however, is access to its AI-driven search tool. Once you're in Google Photos on the web or in the app, you can search for objects and people and the algorithms will try to find it in your sea of pictures. So, if you want pictures of your Christmas from a few years ago, you can do a search for something like, "Christmas tree," and likely find what you're looking for without a lot of scrolling. This comes in especially handy if you're uploading a disorganized pile of photos you downloaded from Flickr.
Amazon Photos
If you're already using Amazon Prime for free shipping and video streaming, you also already have access to unlimited photo storage through Amazon Photos. Like Google, it offers AI search, but I have found the results aren't quite as accurate. You're also limited to just 5 GB of video storage, which will fill up pretty quickly if you shoot a lot of HD footage.
Like Google Photos, however, it does automatically backup your stuff, which is nice, and there's a desktop app that keeps tabs on your storage. If you're already using Amazon Prime, this is kind of a no-brainer, as long as you're not planning to cancel anytime soon. If you want Amazon Photos on its own, you can expect to pay $12 per year for 100 GB or $60 per year for 1 TB.
RELATED: Tech tricks to help you organize your digital photo library
iCloud
If you're only using Apple devices, iCloud is a really simple way to get all your photos backed up together, and you can search using AI, as with the others. However, you will probably eat up your iCloud storage quickly if you have a lot of photos. You get 5 GB free with your Apple ID. Going up to 50 GB will cost your $1 per month. 200 GB will cost your $3 per month, and 2 TB will set you back $10 monthly. There's no reduced resolution unlimited option or anything like what Google Photos offers.
More professional options
Once you go beyond the typical storage options, you get into the more professional services, many of which offer less total space and more emphasis on outward facing portfolios and client services. Unless you're trying to become a pro or get photo work, most of these are probably overkill for your needs. Sticking with one of the big providers will be cheaper and simpler, even if it doesn't look quite as pretty.