Five pen tablets for frugal photographers
Up your photo editing game without breaking the bank.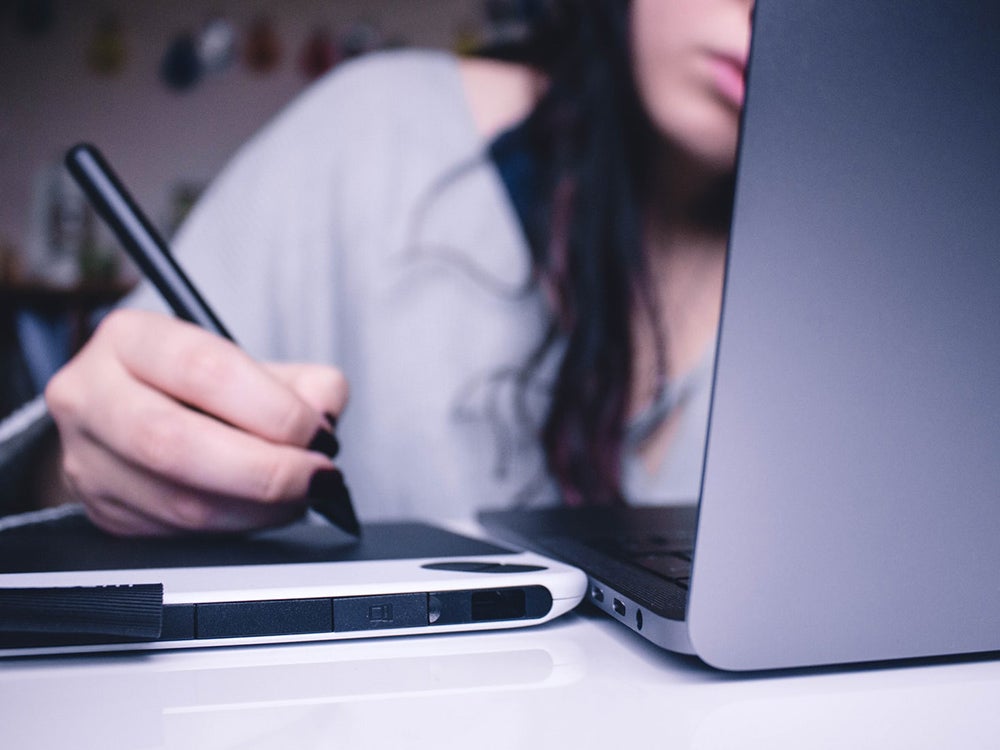 We may earn revenue from the products available on this page and participate in affiliate programs. Learn more ›
It's never been more affordable to pick up a good quality pen tablet for photo editing. Features that once cost hundreds can be had for 60 or 70 bucks if you know where to look. Stop struggling with that pesky mouse and step up your photo editing game with one of these affordable pen tablets.
Wacom Intuos (Medium)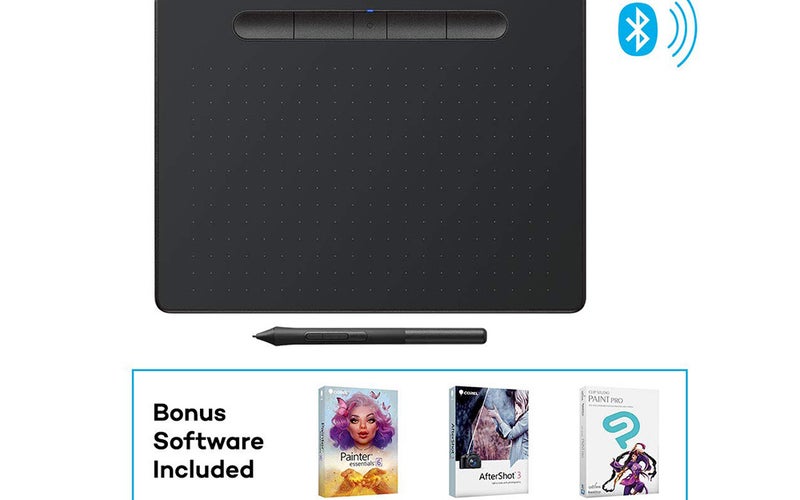 Wacom is the brand to beat when it comes to pen tablets, but that also means you'll pay more for fewer features. The Intuos line is Wacom's entry-level, and we suggest you pick up the Intuos Medium. It features an 8.5 x 5.3-inch drawing area, a battery-free EMR pen with 4096 levels of pressure sensitivity, four customizable express keys, and the ability to connect to your computer wirelessly over Bluetooth.
XP-Pen Deco 02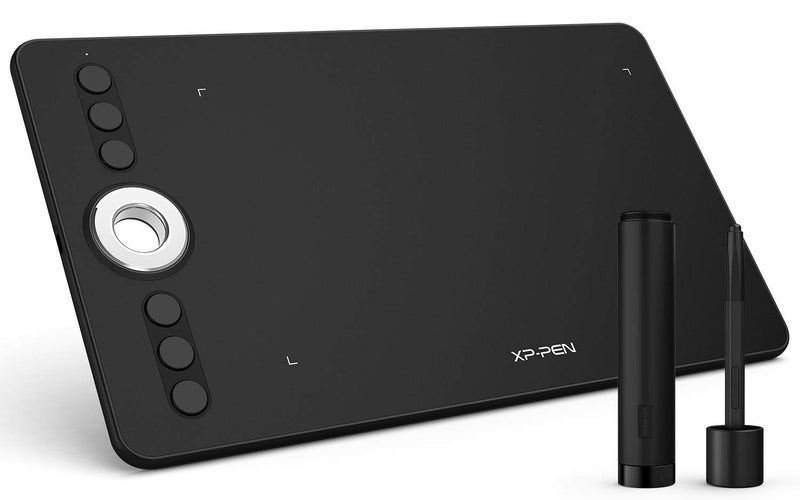 Once you break out of the Wacom bubble, prices go down and feature set goes up. The XP-Pen Deco 02 gives you a large 10 x 5.63-inch drawing area, battery-free pen with 8,192 levels of pressure sensitivity, six customizable shortcut keys, and a convenient roller wheel that can be programmed to zoom, opacity, brush size and more. No wireless connectivity here, but you can step up to the Deco 03 if that's a must-have.
Huion HS610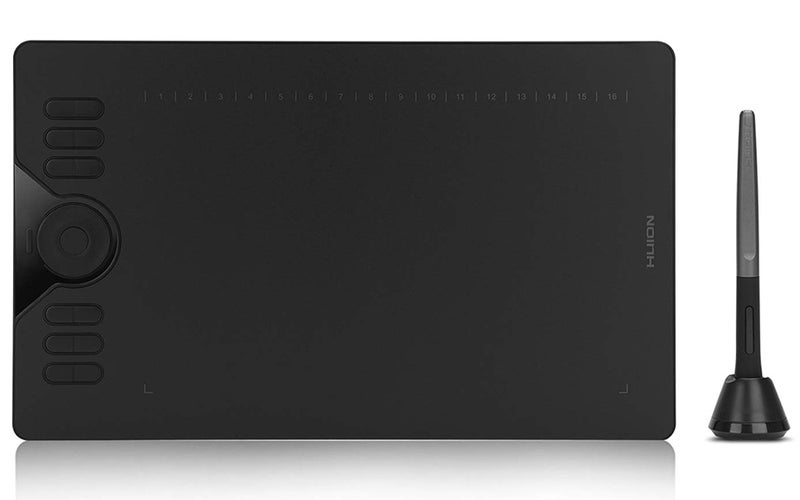 The Huion HS610 trades drawing space for features. You only get a 6.25 x 3.91-inch drawing surface, but the battery-free pen supports 8,192 levels of pressure sensitivity, there are 12 customizable express keys, and you still get a touch-wheel that can be programmed to multiple functions. Most notably, the HS610 isn't just a computer tablet: it's also compatible with Android devices, so you can use it to edit on your smartphone or tablet in a pinch.
Ugee M708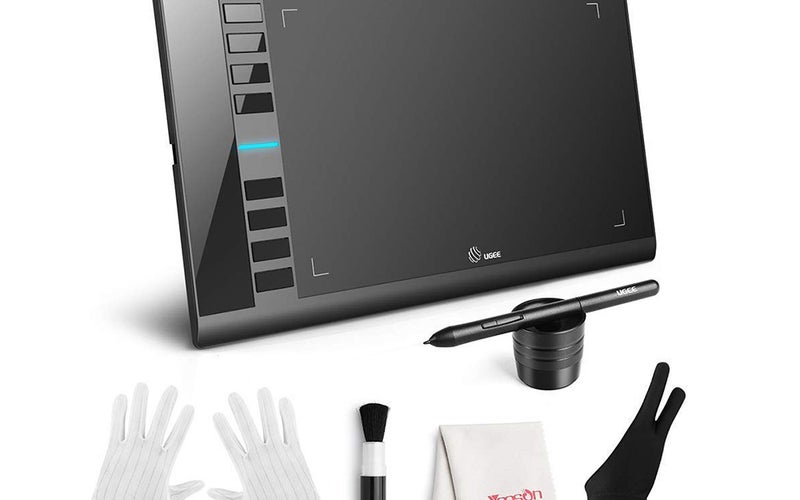 The Ugee M708 isn't as well-known as the options from Wacom, Huion or XP-Pen, but it promises the same level of performance. The M708 features a 10 x 6-inch drawing surface, battery-free pen with 8,192 levels of pressure sensitivity, and 8 programmable express keys.
Apple iPad (6th Generation)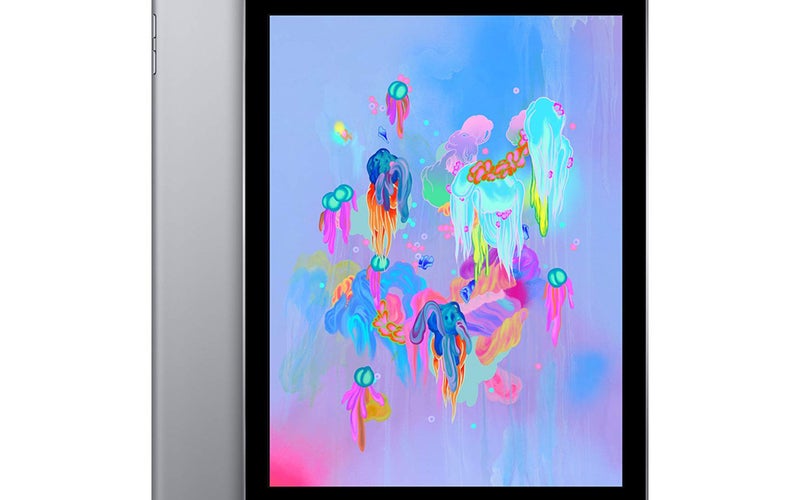 This iPad and Apple Pencil will become an incredibly compelling option for photo editors who want a "display tablet" experience. There are no published specs for the Apple pencil, but it seems to offer the same 8,000+ levels of pressure sensitivity as the competition, with virtually no lag and all of the benefits of the Apple ecosystem thrown in.