Feature Film "The Revenant" Was Shot Using Almost Entirely Natural Light
Only a single scene used a small group of light bulbs for artificial illumination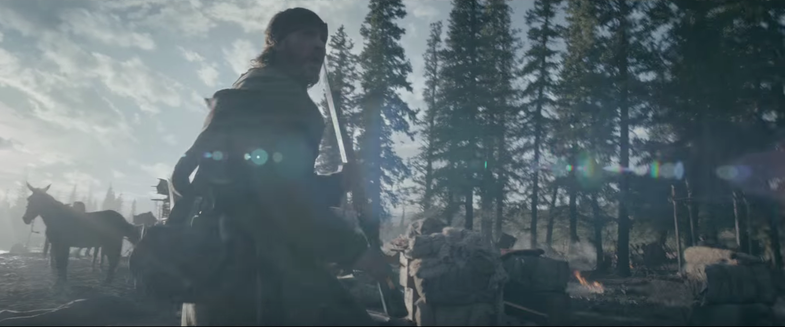 [NOTE: The trailer above is for a Rated R movie with some intense violence.]
There are lots of photographers out there who consider themselves "natural light shooters," referring to the fact that they don't use flash or other external light sources when making photographs. In cinema, however, that's much less common, especially on the level of a major Hollywood motion picture. For the upcoming Leonardo DiCaprio adventure movie, The Revenant, however, cinematographer Emmanuel Lubezki there was only a single scene that required lighting assistance.
When I first saw the trailer in the theater, it immediately triggered my camera nerd nerve, with lots of interesting looking shots and some seriously intense use of wide-angle lenses. But, Hollywood productions are often extremely particular about their lighting setups for a variety of reasons. It helps keep lighting consistent in dynamic situations, and it allows you to shoe actors and actresses in their best light. In a film like The Revenant, however, there are almost no beauty shots, so the added layer of realism was much more valuable.
According to the interview in Variety, Lubezki originally wanted to shoot the movie on film, but the draw of high-ISO performance in digital was too strong and practical. In fact, he goes so far as to call this film his "divorce from film." Apparently there's only one scene with artificial illumination, in which some light bulbs were used to bolster the light from a camp fire.
Personally, I shoot a mix of natural and artificial light, but it really impresses me to see someone taking on a project like this with completely natural light in the service of a creative choice.