ExoLens Announces Lens Add-Ons For iPhone 7
A wide-angle, a telephoto, and a unique macro lens attachment.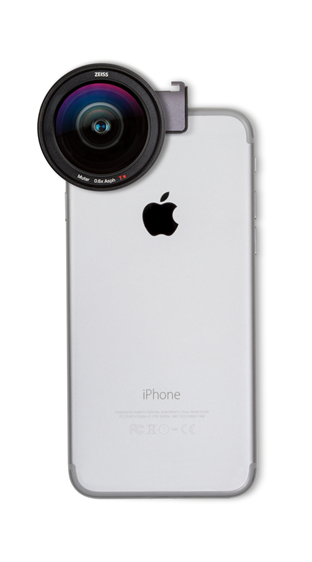 We may earn revenue from the products available on this page and participate in affiliate programs. Learn more ›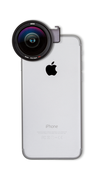 When it comes to iPhone cameras, it's the iPhone 7 Plus with its dual cameras that has gotten all of the attention. ExoLens, however, is giving some love to the iPhones with only one camera, offering a new line of add-on lenses intended to expand its flexibility.
The first addition to the line is the ExoLens PRO Wide-Angle Kit, which comes with the ZEISS Mutar™ 0.6x Asph T* Wide-Angle lens. It's meant for landscape photography and other wide-angle applications, but promises not to add more distortion to the captured images. It will cost $199 with the metal mount.
The second lens is the ExoLens PRO Telephoto Kit with Optics by ZEISS features a ZEISS Mutar™ 2.0x Asph T* Telephoto lens. It cuts the effective field of view in half, making it feel like a roughly 56mm lens, which will match the focal length on the telephoto lens in the iPhone 7 Plus.
The last new kit is the ExoLens PRO Macro-Zoom Kit with Optics by ZEISS featuring the ZEISS Vario-Proxar 40-80 T* macro-zoom lens. The name is a bit of an odd duck, because it's not really a zoom lens in the traditional sense. Turning the ring doesn't simply change the field of view, but rather the focus, so you can take pictures of things of different sizes while filling the frame. In short, think of it more like a regular macro adapter than a traditional zoom.