Essential smartphone accessories for photographers
Tools to turn your smartphone photography up a notch.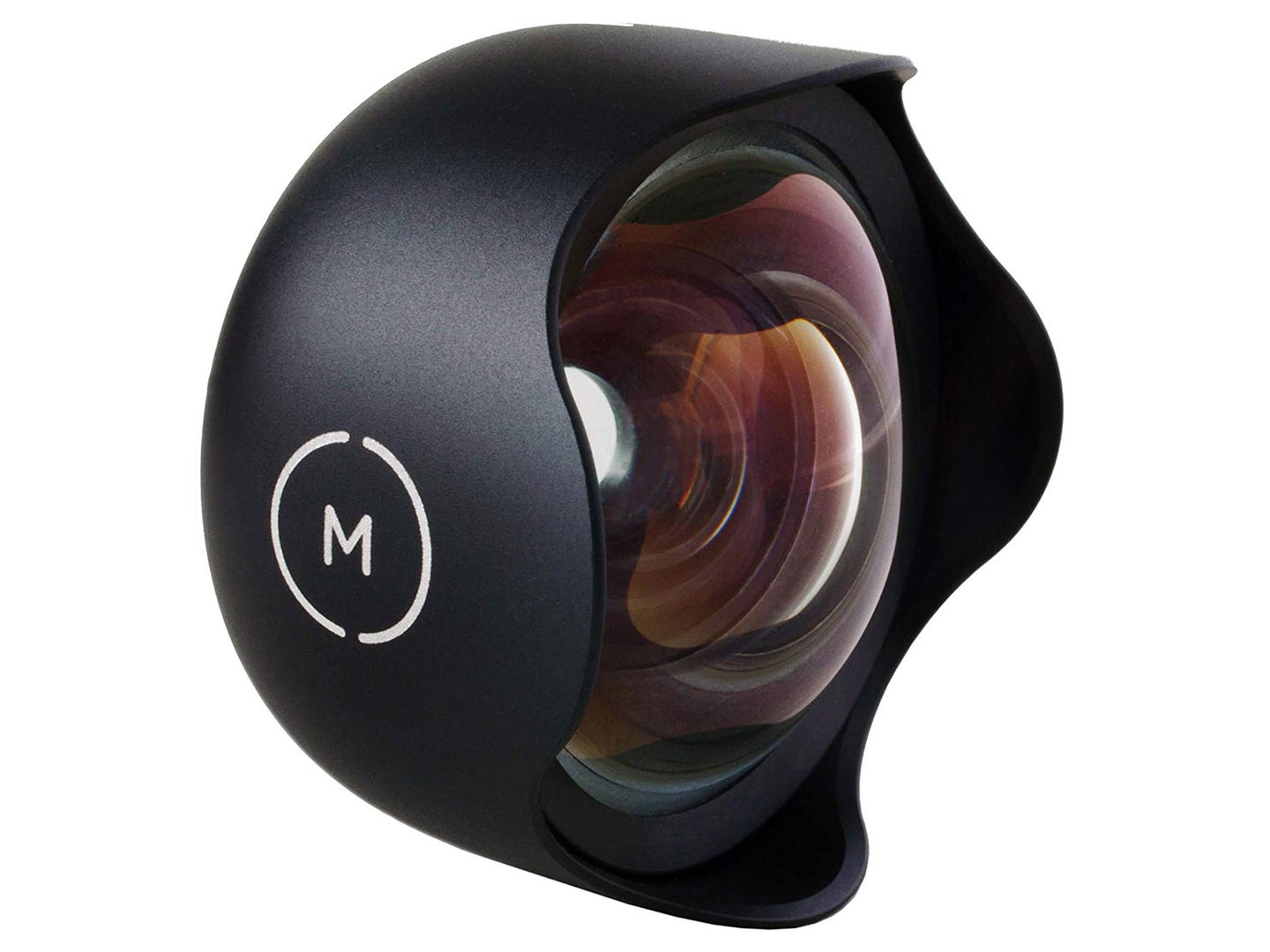 We may earn revenue from the products available on this page and participate in affiliate programs. Learn more ›
The best camera may be the one you have with you, but if that camera is a smartphone, a few extra accessories can make a big difference when it comes to image quality and flexibility. Get the most out of the powerful little camera in your pocket with these useful accessories.
Moment Lenses
A good set of attachable lenses can really expand your smartphone photography horizons, and when it comes to smartphone lenses, Moment is the brand of choice. Cinema-quality glass and aerospace-grade metal make them durable, and they fit snugly onto stylish companion cases compatible with Apple, Google, Samsung and OnePlus phones.
Choose from wide-angle, telephoto, anamorphic, fisheye, and macro options, and if you really wanna go pro, Moment also makes lens filters that you can use via a companion filter mount.
The PIXI Mini Tripod from Manfrotto (with the optional smartphone mount) is small enough to fit in a large pocket, but stable enough to capture time-lapses or churn out long exposures using your favorite slow shutter app. The ball head uses a simple push-button locking mechanism for quick adjustments, and the tripod is actually rated for 2.2lbs, so it can handle a small ILC in a pinch.
If cinematic footage is on your smartphone wish-list, a gimbal is a must.
This one from DJI has a quality build that delivers rock-steady performance. Your phone attaches to the extremely portable, 3-axis gimbal via a magnetic clip. Use DJI's smartphone app to enjoy advanced features like gesture control, active tracking of subjects, and many more.
A bluetooth remote is a must for smartphone photographers, especially when you pair it with a small tripod. Use the CamKix Wireless Bluetooth Shutter remote to take group shots without enlisting the help of a kind stranger, capture brooding self-portraits, or snap a few photos from hard-to-reach angles where neither the screen nor the volume rocker is within easy reach.
This tiny little remote is small enough to fit comfortably on a keychain, features a separate button for Android and iOS devices, and can trigger your device from up to 30 feet away. You can even pick it up in various colors.
Forget that lame little flash on the back of your phone, the Godox A1 is a proper smartphone speedlight that can work wonders. Pair the A1 with the companion iOS or Android app, and you can trigger the 8W flash at full power up to 700 times on a single charge. You can also step down the power to ½, ¼, ⅛, and 1/16 in Manual mode, or set it to Auto and let the app do the work for you. If you own any other Godox or Flashpoint strobes, the Godox A1 does double duty as a radio transmitter.
Photographers know the value of printing photos, but that doesn't have to mean high-end professional prints. If you're planning to start taking more photos with your phone, we definitely recommend picking up Fujifilm's INSTAX Share SP-2 mobile printer.
The Share SP-2 uses Fuji's popular INSTAX Mini film—which holds up much better than the ZINK paper most mobile printers use—and produces a print in about 10 seconds. The printer uses a built-in rechargeable battery, and there's even a "reprint" button so you can share a single photo multiple times without having to re-send it from your phone. If you want even bigger prints, check out the Share SP-3 SQ, which uses Fuji's 2.4-inch x 2.4-inch INSTAX Square film.