The Entaniya Fisheye Lens For Micro Four Thirds Can See Behind Itself, Shoot One-Shot VR
When wide isn't quite wide enough.
We may earn revenue from the products available on this page and participate in affiliate programs. Learn more ›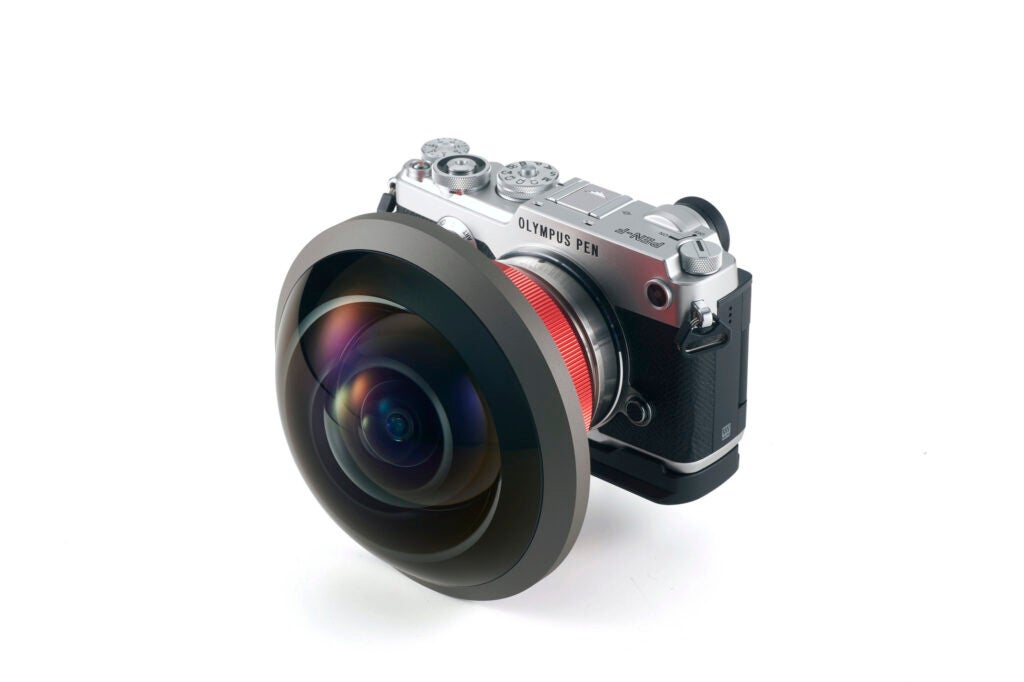 When it comes to shooting virtual reality content, it typically involves several sets of sensors and optics, like with the Ricoh Theta cameras. It's not always necessary, however, like with Entaniya's Fisheye 250 MFT lenses. As the name suggests, the lenses are capable of capturing a 250-degree field of view, which means they can see some areas behind the camera when facing forward.
There are three versions of the lens, each with different focal lengths: 2.3mm f/2.8, 3mm f/2.8, and 3.6mm f/4. They all use 18 elements in 12 groups and are expected to hit the Japanese market by the end of 2016.
The lenses use a Micro Four Thirds mount, so they can be used with Black Magic systems and any other compatible cameras as well as the typical Olympus and Panasonic options.
It will be interesting to see if more and more lens makers are interested in creating this kind of specialty optics. It's certainly not cheap to do because of all that glass and engineering, with these lenses checking in at just under $4,000 after the conversion rate.