eBay Watch: This Custom Gold-Plated Hasselblad 503C Is For the Flashiest Film Photographer
The camera even has a gold-plated hot shoe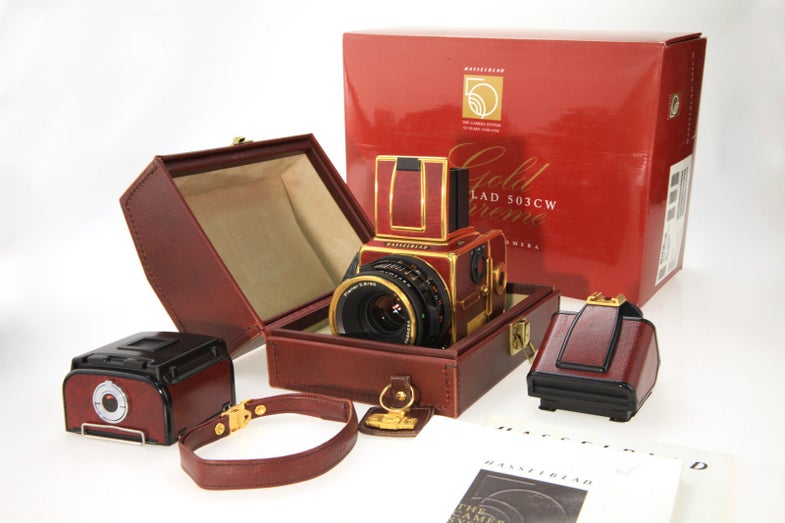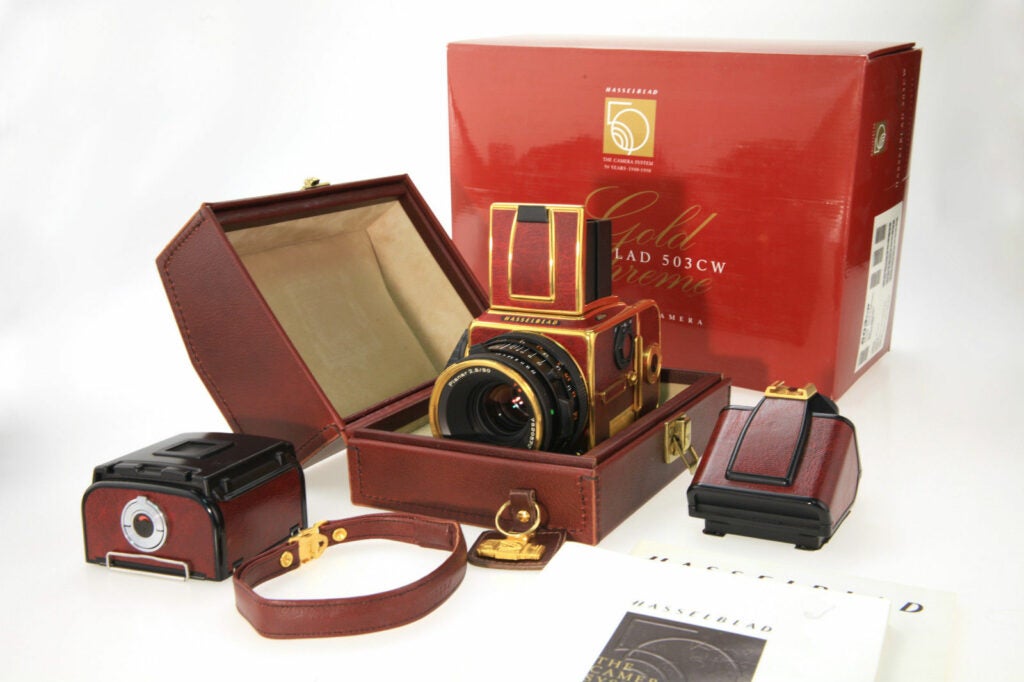 Often, when a camera company reaches a milestone, it will release a limited edition camera to celebrate. Hasselblad did just that for its 50th anniversary in 1998, issuing 500 limited 503CW Gold Supreme cameras, one of which has been customized and is now up for sale on eBay with a Buy It Now price of $16,000.
The body of the camera is wrapped in red leatherette, while some of the trim has been gold-plated to give the whole thing a very distinct appearance. It looks like something that would sit in the dashboard cupholder of a Bentley.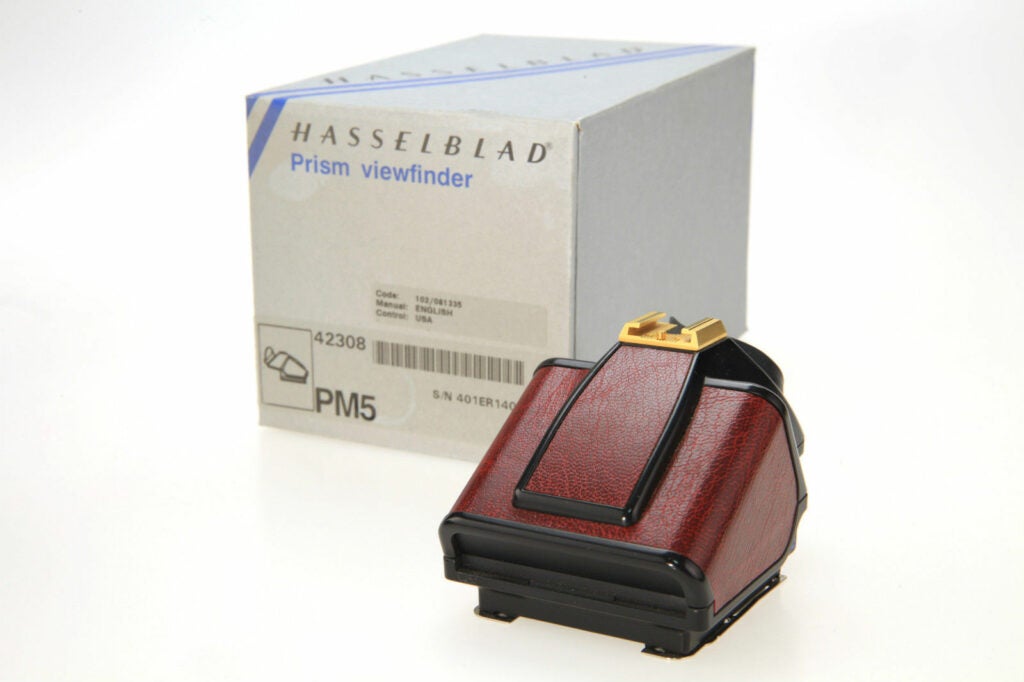 The original owner wasn't satisfied with the amount of bling on the camera, so it also comes with an extra skinned film magazine and a viewfinder. It's also worth noting that the custom viewfinder also has a gold hot shoe. Now that's class.
It appears that this is a fully-functioning setup, in which case it's actually a pretty great camera, especially with the addition of the eye-level finder and the grip. A few years ago, a similar model without all the extras went for $10,000 on eBay, so the price isn't too far out of whack (at least in terms of collectibles—a comparable Hasselblad system in normal colors can be had for under $3,000).
This kind of thing isn't really my personal style, but I can appreciate all the little touches they put into it. Even the dark slide that blocks the film when the back isn't attached to the camera is gold-colored. Awesome.