eBay Watch: Nikon S2 Rangefinder Camera With Nikkor Stereo 3D Lens
$47,500 will get you a Nikon film camera that shoots 3D images the old fashioned way.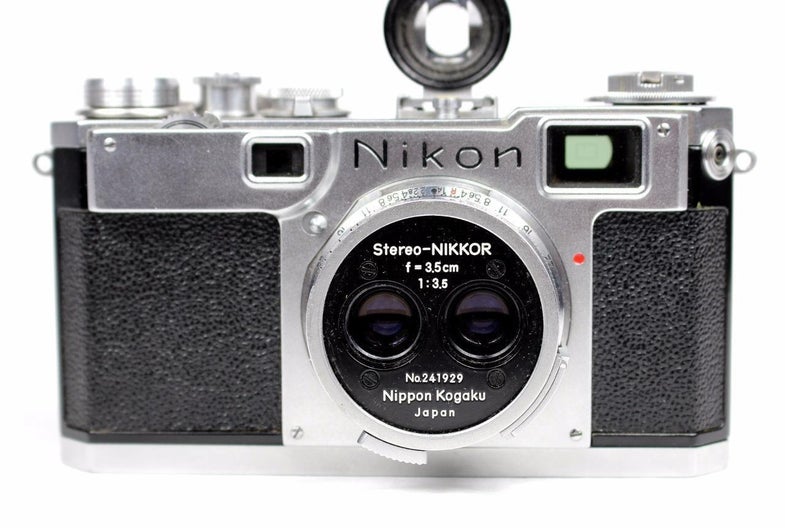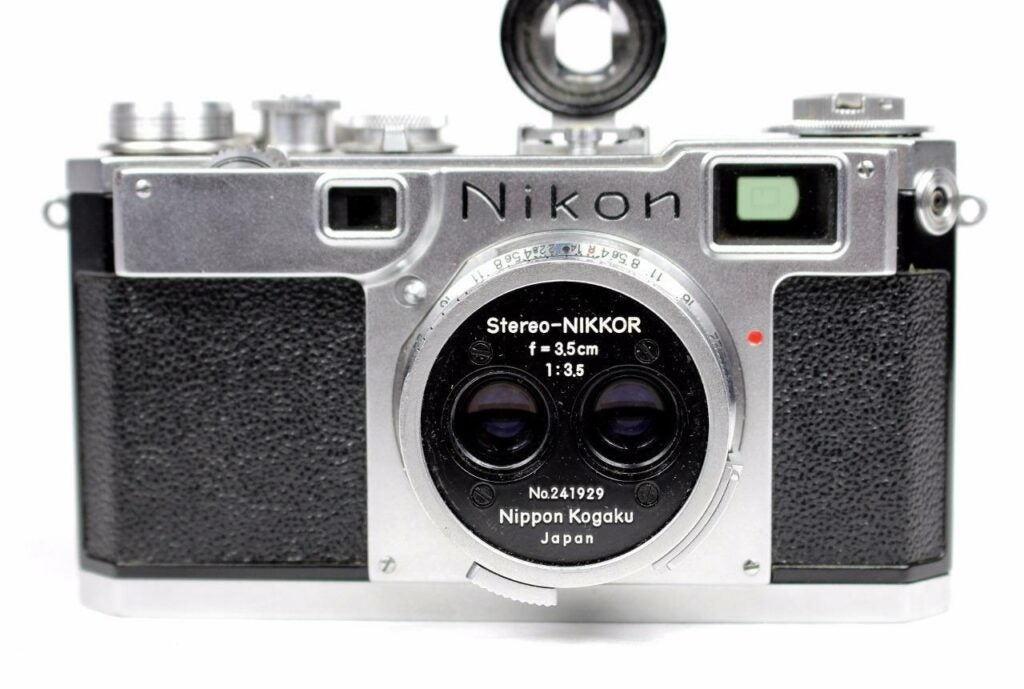 A few years ago, 3D photography (and videography) was the hot thing happening in the camera industry. Companies like Samsung and Panasonic were making special lenses for shooting 3D and Fujifilm even poured a lot of effort into a dedicated 3D compact camera. Then, the bottom fell out of the 3D photography market before it could ever really get much traction. Turns out, this happened once before decades ago, which is why you have probably never seen one of these 3D-shooting Nikon rangefinder setups.
This eBay auction includes a stock Nikon S2 rangefinder camera, but mounted to the front is an extremely rare Stereo-Nikko F/3.5 lens. According to the description, it's claimed that this is one of roughly 150 Stereo-Nikkor lenses that still exists, which would make it a pretty rare piece. The story about the lens on the auction page is actually fairly interesting.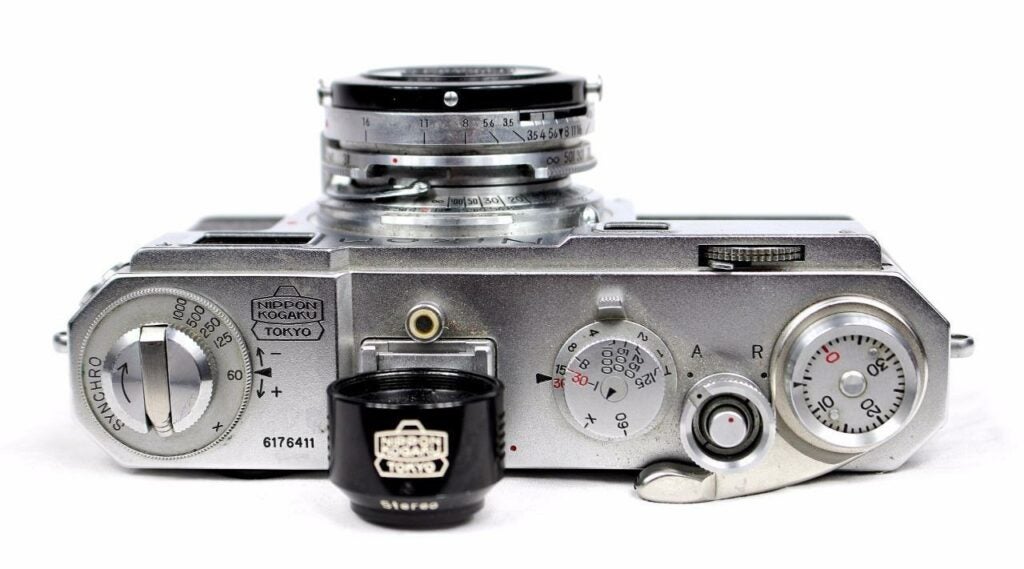 The lens is designed to shoot two images—each with a slightly different perspective — to the same frame of film. When a viewer looks at them through a stereoscopic viewer, it produces a 3D effect reminiscent of an old Viewmaster toy.
While I typically lust over these old eBay watch items, this one seems like it's more for the collectors than it is the old camera nerds, since it's fairly niche-oriented. It's still an interesting piece of Nikon history, though, and I wouldn't mind pushing a roll of film through it.