DNP's New DS-RX1HS Dye Sublimation Printer Promises to Speed Up Photo Booth Printing
It can spit out a 4x6-inch print in 12.4-seconds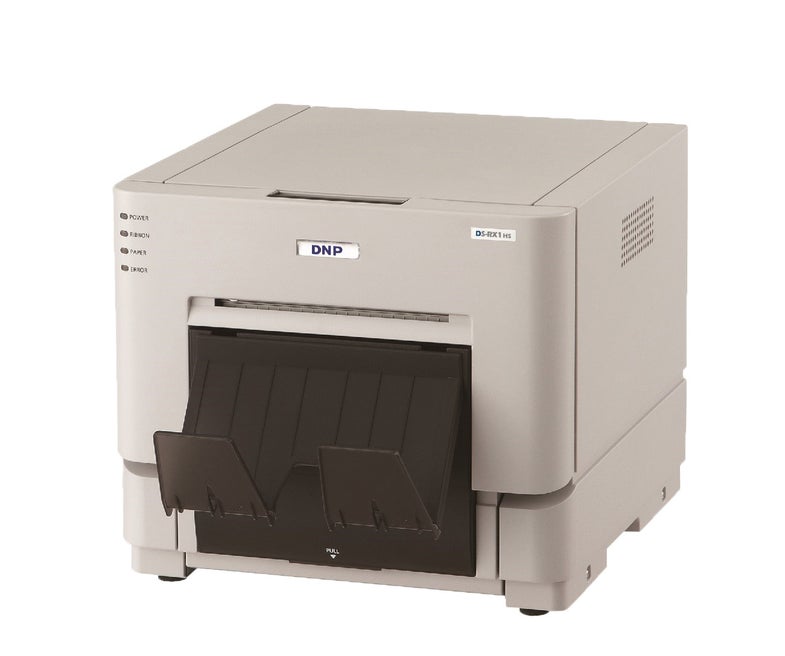 We may earn revenue from the products available on this page and participate in affiliate programs. Learn more ›
Photo booths are still as hot as ever in the wedding photography world, and DNP's new dye sub printer is built specifically to handle the high-volume. It's built into a ruggedized case and promises to be 20% faster than its predecessor.
The DS-RX1HS doesn't have a very sexy name, or appearance for that matter, but it can a produce a 4×6-inch print in 12.4-seconds, or roughly 290-prints in an hour when running at full capacity. That's a lot of prints to hand out and less time with guests spent crowded around the printer.
DNP is also releasing a new status app for Windows OS, which can keep track of crucial information like what type of media is loaded, how many prints you have left, and color control data.
There's no official pricing information in the press release, but the company says it will be available in the US and Canada starting on June 20th.