Datacolor Updates Spyder5 Capture Pro Calibration Bundle For Photographers
Spyder is offering a considerable discount on its calibration tools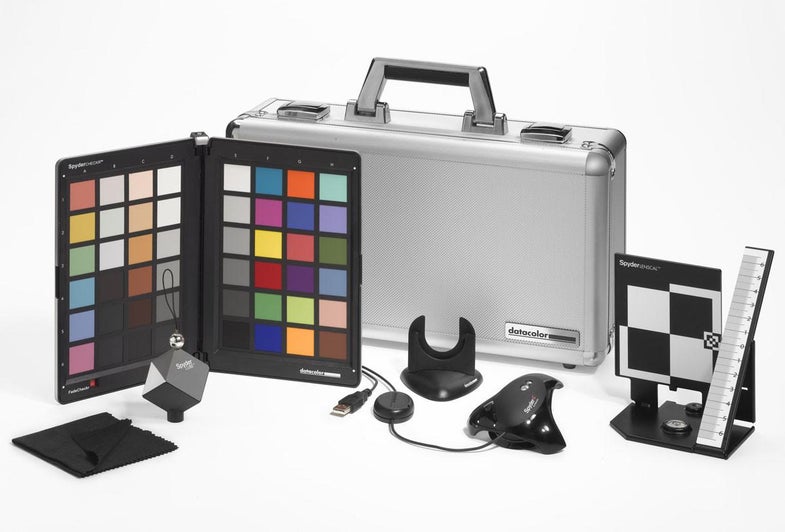 Color accuracy is often one of the most neglected aspects of photography, and it can be costly once you get into things like printing. Datacolor has released a new bundle including three of its popular calibration products in one case for a single lower price.
The Spyder5 Capture Pro bundle includes the SpyderCheckr and SpyderCube tools meant to be used during a shoot. Both offer reference points that can later be used when editing to get consistent and accurate color.
The Spyder5Elite is a display calibration system that helps monitors display accurate colors that will match printed photos.
The SpyderLenscal is actually meant to calibrate lenses with specific cameras using internal micro-adjustments to help ensure sharp images.
The retail on all of the products checks in around $369, but it will be available for $269 until 9/30/16, so it's a pretty good deal if you're looking to jump feet first into the Datacolor system.