How To: Exaggerate Curves Using a Fisheye Lens
Fisheyes offer the perfect opportunity to get creative with your framing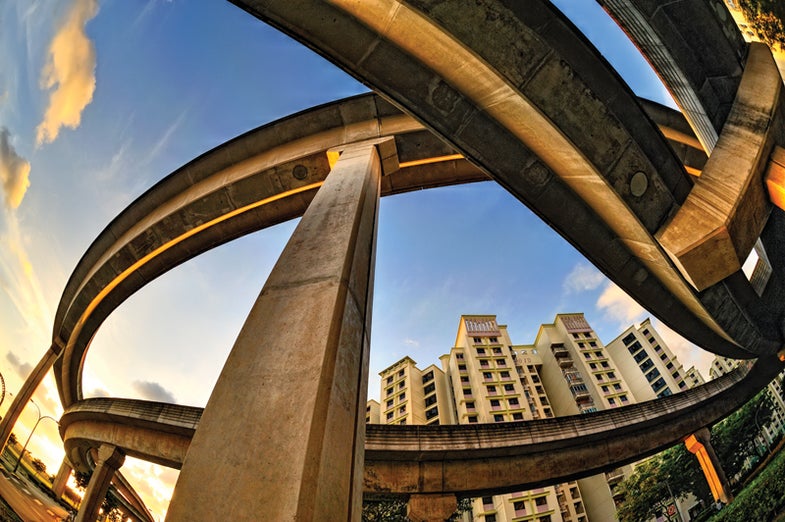 The cityscapes in Chin Boon Leng's[ Flickr stream](http://flickr.com/ photos/toonmanimage) offer more than 100 colorful and evocative depictions of urban Southeast Asia. Among this Singapore native's most successful techniques: framing background subjects within the lines created by bridge trellises, columns, highway overpasses, and, as pictured here, monorail tracks.
His framing technique is made cool with lens selection—a Sigma 15mm f/2.8 fisheye. By placing slightly curved lines at the edges of his frames and then shooting with a fisheye, Chin emphatically bows out the lines, adding a dynamic energy and sweep. His framing elements do more than frame: They exaggerate linear movement, while embracing center-frame subjects in a visually dynamic bear-hug.
Moral? Add a fisheye lens to your optical arsenal. Sure, it can sometimes produce a corny, funhouse- mirror-like distortion. Used with sensitivity, though, the extra sweep that it brings to lines along an image's edges can contribute more than distortion for distortion's sake.
_See more great examples of a fisheye in action in the gallery to the right. _