I, Photographer: Cycling Shooter
Cycling specialist Michael Crook captures racing life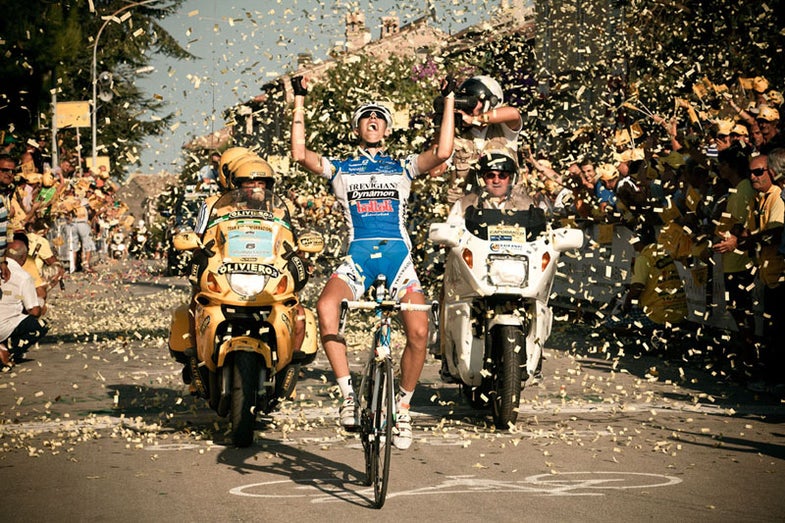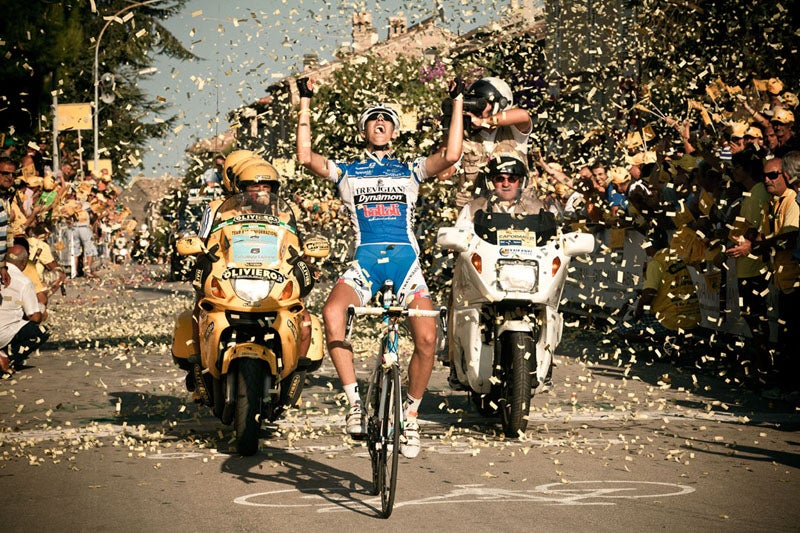 Describe your style.
Off-the-cuff and personality-driven. Very few photographers shoot cycling the way that I do: I search for particular riders before and after the race, travelling with teams to capture their life. Most pros take typical race shots that syndicate quickly for news. My photos are more like stories—I strive to connect with what I'm shooting in a way that's very personal. I want to capture moments that the public would otherwise never see.
You started out in celebrity portraits. Why the switch?
I was living in L.A., where the photography world is very commercial. While it was fun, it was difficult to find a niche. When work got harder to come by, I started competing in triathlons and gave up shooting altogether. Through my athletic training, I met people in the sports industry and was asked to shoot an Australian cycling team, even though I had never shot sports before. I decided to use more of a portrait style and focus on what happens behind the scenes. They really liked it and asked me to follow them for the season.
How long have you been at it?
I started to build my sports port-folio in 2010. Last year, I got an opportunity to work in Italy with Fuji Bikes and its pro team, Geox-TMC. I stayed for seven months, freelancing for magazines and blogs, and got deeper into the world of cycling. Cycling in Italy is like the NFL in the U.S.—the cyclists are like rock stars, and the races are longer and more grueling. Being one of the few female photographers in such a competitive field worked to my advantage because some of the established photographers just laughed me off, rather than seeing me as a threatening newcomer.
How does your athleticism inform your work?
When I first started, I had an understanding of the sport, the bicycle, and the athlete, because I had been pretty serious about my own sport. While I consider myself a cycling photographer, I've shot other sports like sailing and rugby. An athlete who is dedicated and focused and going through all the pain and sacrifice is what compels me.
What's your day like?
For a multi-day race—a long stage race like La Vuelta a España or a shorter race like the Giro del Trentino—I travel every day. Unless I'm traveling with a team, I go to the press room after each day to download all of my images—I shoot 35 to 50 gigabytes per day, including video—and edit on the spot. It's an early wake-up, and I shoot all day. It takes a lot to get from one point to another: It might be in a team car, on the back of a motorcycle, or renting a car with another photographer and getting out along the route. It can be stressful—I've shown up and not known how I'm getting to the finish.
What gear do you use?
A Canon EOS 5D Mark II. It's fabulous for documentary, though not that fast for sports, but it doesn't bother me because tack-sharp commercial shots are not what I'm known for. I use a 16–35mm most of the time, a 24–70mm for low light and portraits, and also a 70–200mm—all f/2.8Ls. I carry a black backdrop if I have a car, and tons of batteries for video.
How much do you travel?
I was only in the U.S. about three months last year, between bike races around Europe and humanitarian work with UNICEF. I made two documentary films and a large body of still photos for one of their health initiatives in Mali and Niger last fall. It was one of the most challenging things I've ever done, and extremely rewarding.
See more of Michael's work at www.MichaelCrook.com.