How To: Take Better Fashion Photos
A photographer explains how she found her inner Avedon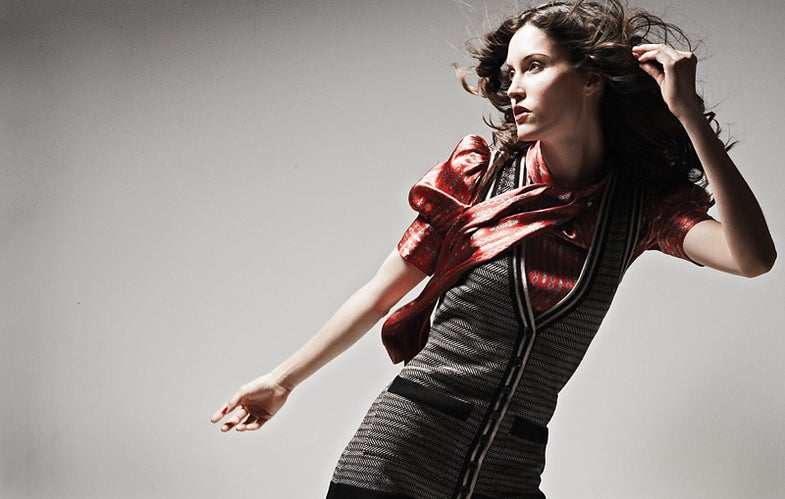 It's easy to see a fashion photo as being all about sartorial style, but equally important is how a picture's mood can sell that style. Lighting and gesture work together to pull it off. Dallas-based fashion photographer Heather Key explains that mood is the beginning of everything, and that there's no secret, really: It all starts with the people you're working with.
"I wanted the model to recreate a character," Key says about a shoot she did for her own portfolio last year. "I was inspired by Richard Avedon's shots of supermodel Stephanie Seymour. She was this strong, bad-ass woman, and I wanted to make [pictures] that were as dark and beautiful as she, and also kind of strange."
Key enlisted a trusted hairmaster and-makeup artist and a stylist to share in the interpretation. By concerning herself only with setting the background, lighting, and general mood, Key left room for others to bring their own sense of Seymour and Avedon to the project. The stylist found a sophisticated dress and blouse combination based on a dark pattern with a splash of red. The hair-andmakeup artist spent two hours creating the look, adding numerous hair extensions. (In fact, the hair was so heavy that Key had to use four hair fans on the set, two in front and two in back, to get the flowing look she wanted.)
To keep everyone attuned to her vision, Key made large reproductions of Avedon's work and hung them around her studio.
For light, Key used two Profoto D4 powerpacks and heads. One head fi red through a Chimera Strip Lightbank about 2 feet from the model's right, and the other was mounted above her on a boom with a standard refl ector and a 30-degree grid spot. The set was only about 6 feet wide by 4 feet deep. To get the mannequin look in the skin, Key bumped contrast up 10 to 15 percent and brought down saturation 20 percent.
The whole project lasted six hours, and it's clear Key's team was dedicated to the result. Keeping the energy up throughout was critical, so Key tapped into music site Pandora.com for a continuous groove. "I always try to keep the mood very relaxed, and I try not to say too much," Key says. "My models should feel free to explore whomever they can become."