Could The North Face Backpack With Spring-Loaded Tech Be Useful For Camera Bags?
A clever latching system could eventually make its way to camera bags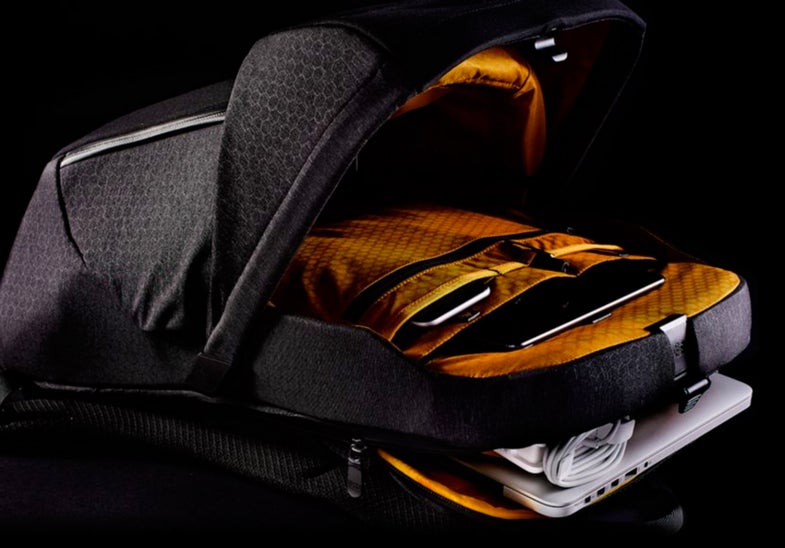 When you're a photography enthusiast, it can become surprisingly easy to nerd out about bags. The latest North Face is a one that the company is showing off called the Access Pack with a spring-loaded hatch that opens easily and doesn't fall shut while it's being loaded. It's an interesting concept, but could it work in a camera bag?
The North Face backpack is called the Access Pack and it's full-on backpack with a contoured shape and a pocket for a 15-inch laptop. The front compartment is decidedly bigger and can hold things like, extra clothes, a tablet, pens, small electronics, and whatever else people put in a backpack. The real story, though, is that hatch.
To open the North Face backpack, you simply push a button while it's laying flat on the strap side. The hatch pops up and stays in place until the hatch is pushed back down and the clip is reengaged.
That exact form-factor of the North Face backpack doesn't really lend itself to a typical camera bag, but it might be useful for something like a camera day pack that has space for gear in the bottom and other supplies in the top.
One of the things that's appealing to me is that the clip holding everything shut is concealed. I've had several clip-close bags break on me in the past, so extra protection on the closing mechanism is nice. However, I don't really like the idea that, if my North Face backpack pops open a little, it's going to pop all the way open.
The Access Pack costs $235, which isn't cheap, but it's certainly not crazy compared to the prices we're used to paying for camera bags.
From: Gizmodo