Corel PaintShop Pro X9 Brings Faster Performance, New Templates, and Software Bundles
The latest version of PaintShop Pro takes aim at the anti-subscription crowd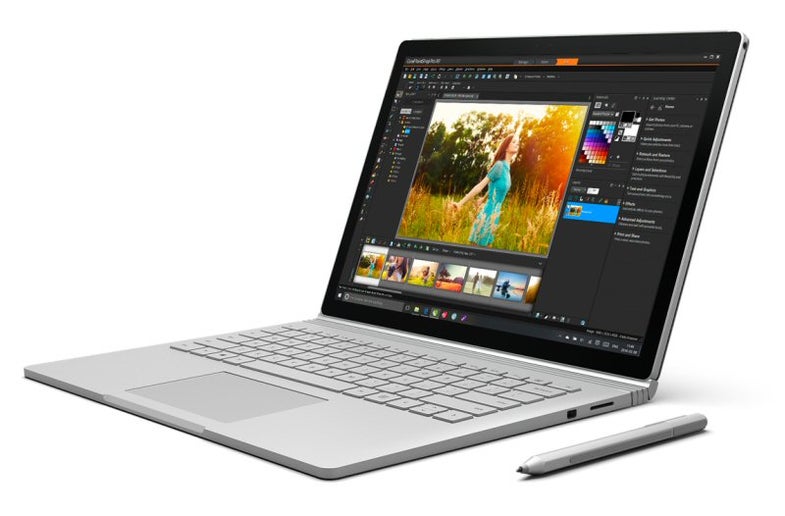 We may earn revenue from the products available on this page and participate in affiliate programs. Learn more ›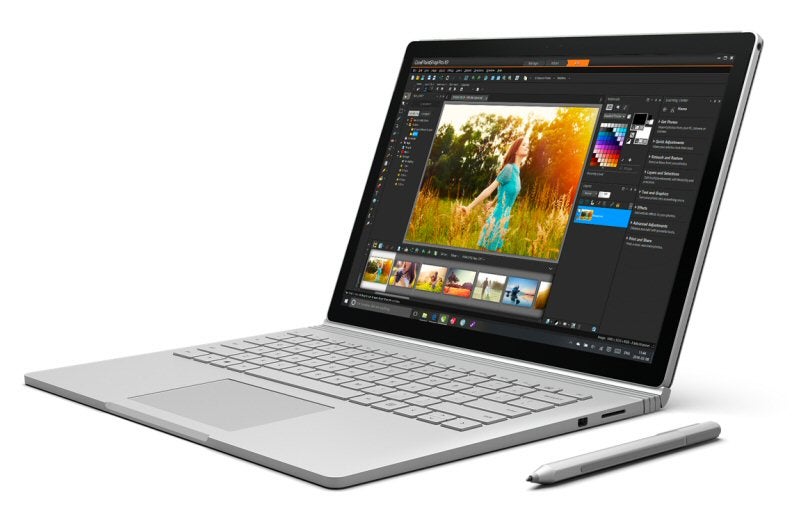 Not everyone is on-board with the semi-recent rise in software subscription plans, and Corel is emphasizing that fact with the release of its new PaintShop Pro X9 and X9 Ultimate photo editing software.
There is a handful of new features in PaintShop Pro X9, all of which will likely appeal to specific sets of users. The new Project Templates make it easier to create design projects such as greeting cards and collages using photos and text. A new Screenshot feature is meant for capturing and annotating things that appear on the computer screen. The new Interactive Gradient Fill is designed to give more control when doing local adjustments on an image. And the software now supports Windows Real Time Stylus in case you're working on a device such as the Surface or SurfaceBook. (The software is compatible only with the Microsoft operating system, not with Apple's OS.)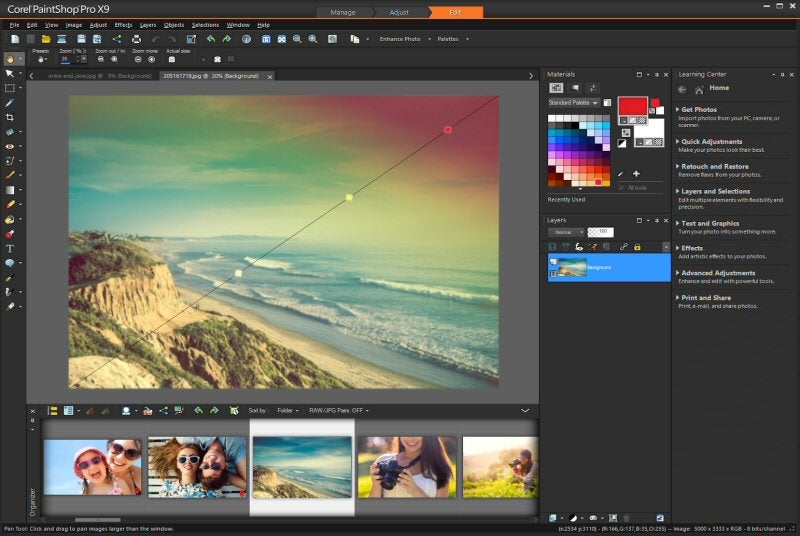 There's also a new Guided Tour feature, which helps give users a running start by outlining the typical steps involved with editing and finishing a photo. Like most other software updates, a collection of new camera Raw formats have been added to its list of compatible models.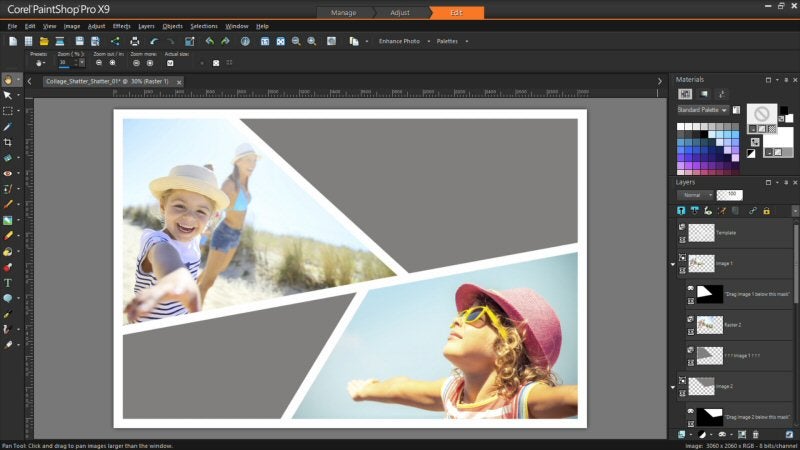 In addition to the standard version of PaintShop Pro X9 ($79), there's also PaintShop Pro X9 Ultimate ($99), which includes all of the standard options, as well as three add-ons: AfterShot 3 for nondestructive Raw editing, Live Screen Capture for making videos of the computer screen, and Perfectly Clear 2 SE for one-click, automated image corrections.
The final new option is a bundle that includes PaintShop Pro X9 and VideoStudio X9 for $129, which offers a comprehensive solution for both photo and video editing.