CES 2016: Panasonic Announces Camcorders, Compacts, and a Lens
The new Elmar 100-400mm Micro Four Thirds lens leads the way for Panasonic's new gear
We may earn revenue from the products available on this page and participate in affiliate programs. Learn more ›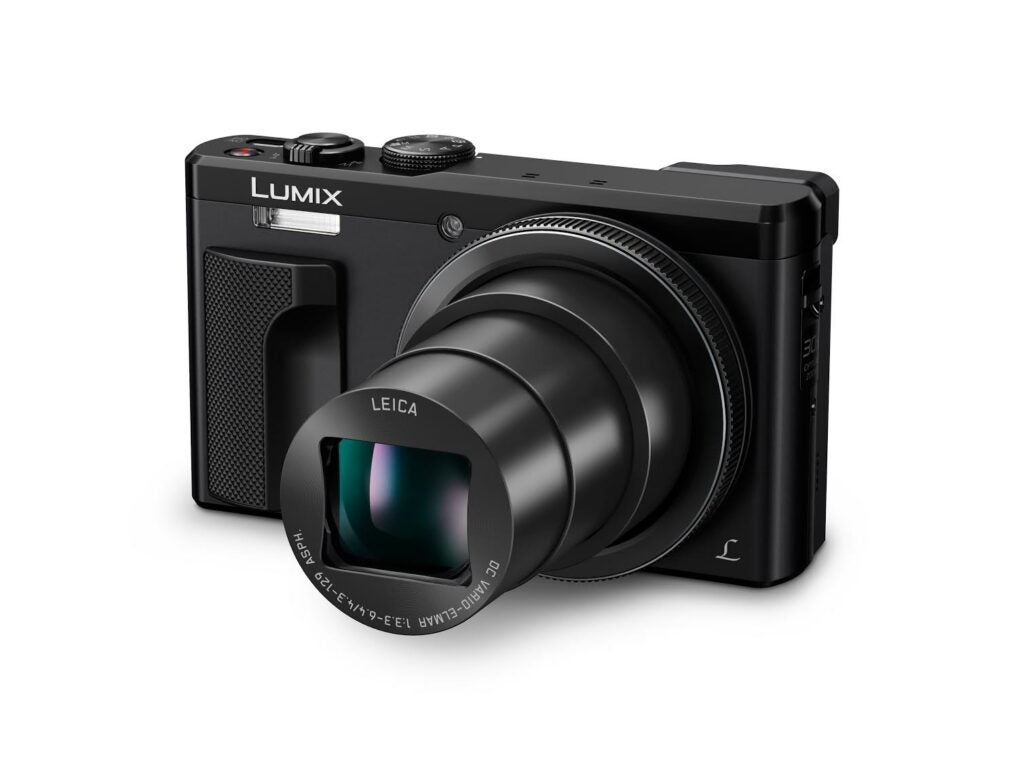 The DMC-ZS60
Panasonic has added five camcorders, two compact cameras, and a lens to its fleet of products at the CES tradeshow in Las Vegas. For PopPhoto readers, the Leica DG Vario-Elmar100-400mm f/4.0-6.3 Asph OIS lens should prove most interesting. Covering a full-frame equivalent of 200-800mm, the lens comprises 20 elements in 13 groups, is splash and dust proof, has its own tripod mount, and is compatible with Panasonic's Dual Image Stabilization to utilize the lens's optical image stabilization in conjunction with the sensor-shift stabilization found in select Lumix Micro Four Thirds bodies. Impressive for such a long telephoto, the lens can focus as close as about 4.3 feet at 100mm, or 18.4 feet at 400mm, and has a maximum magnification of 0.5X. Plus, there's an integrated hood so you won't forget it at home. You'll have to wait until April to buy the lens, but it's expected to cost a relatively reasonable $1,800.
The 20MP DMC-ZS100, with its 1-inch CMOS sensor, 25-250mm f/2.8-5.9 Leica DC zoom lens, and 5-axis hybrid stabilization is likely the more interesting of the two new compacts. It uses the same sensor of the company's FZ1000, can capture 4K video, and tops out at a sensitivity of ISO 12,800. The 4K Photo function lets you grab an 8MP image from 4K video, while the Post Focus function captures 4K while shifting focus so you can pick the focus point you like the best, or choose multiple. The camera also boasts a 3-inch, 1,040,000-dot touch screen, 5fps bursts with AF at full resolution, in-camera RAW processing, Wi-Fi, and a 1,166,000-dot EVF. Expect the ZS100 to hit stores at the end of March for $700.
Using a 1/2.3-inch 18MP CMOS sensor, the DMC-ZS60 also captures 4K video and sports a 23-720mm zoom lens. It also has a 1,166,000-dot EVF, 5-axis hybrid stabilization, Wi-Fi, and 5fps full-resolution bursts with AF. It also includes the aforementioned 4K Photo and Post Focus modes, as well as a 3-inch 1,040,000-dot touchscreen, and a control ring around the lens barrel that you can use to control zoom, aperture, or shutter speed. Expected to be available mid-March, the ZS60 should cost about $450.
The two higher-end camcorder models are called the HC-WXF991 and HC-VX981. Both include 4K video capture and 4K Photo modes, wireless multi-camera recording, 20x optical zoom lenses with 5-axis stabilization, 8MP BSI sensors, and Wi-Fi. The WXF991 also includes twin-camera picture-in-picture recording and an electronic viewfinder. Both models let you switch between slow motion and regular speed while shooting, and allow for a slow zoom to build dramatic tension, or a dolly zoom effect that keeps your subject's size relatively the same while the background zooms. The WXF991 is expected to cost $1,000, while the VX981 should cost $900 when the two camcorders become available in March.
The W580, V380, and V180 round out the new camcorders, all of which sport 50x zoom lenses and 5-axis image stabilization. The W580 and V380 both include Wi-Fi and wireless multi-camera recording. Only the W580 includes twin-camera picture-in-picture recording. All three let you use the camcorder as a baby monitor that can be checked through your smartphone if the camcorder is connected to your home network. They'll also let you stream live video through UStream. The W580, V380, and V180 will be available mid-February for $400, $329, and $300, respectively.