New GoPro Hero10 Black shoots 5.3K/60fps footage
The flagship Hero10 Black gets an updated processor for the first time since 2017's Hero6, and shoots up to 5.3K/60p footage.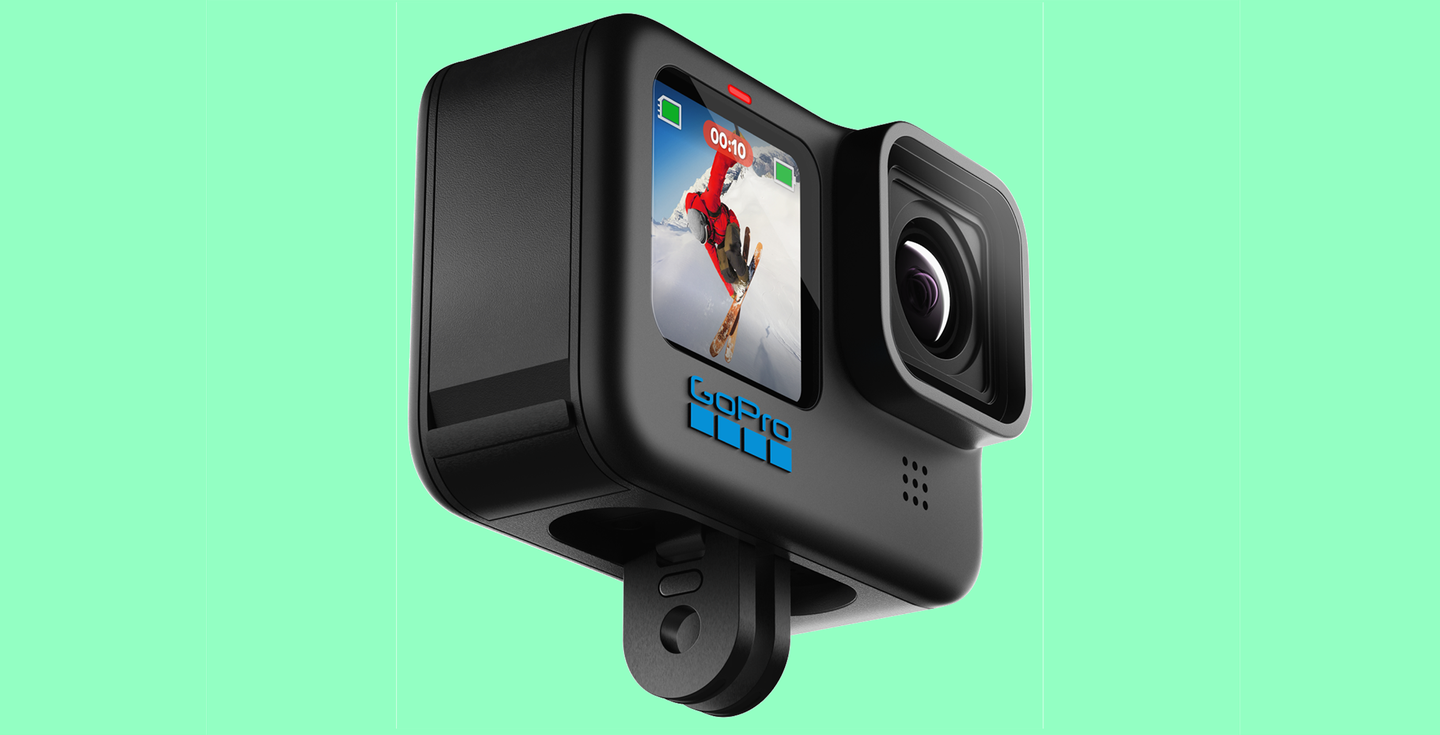 We may earn revenue from the products available on this page and participate in affiliate programs. Learn more ›
GoPro has announced the Hero10 Black, the latest flagship in its line of hardy action cameras. With 23MP photo resolution and a much faster GP2 processor, it's a surprisingly substantial upgrade over the Hero9 Black (which remains in the lineup) in a nearly identical body. The retail price is a little weird: it's $500, or $400 with an included one-year GoPro subscription (worth $50). Here's what you need to know. 
A little more frame rate
The big feature of the Hero10 is the new GP2 processor. It's GoPro's first upgrade to the image processor since the GP1 debuted with the Hero6 back in 2017, and it underpins a lot of the other improvements. It also means the camera is faster to use in most ways – the interface is quicker and more responsive, while wireless transfer speeds to GoPro's Quik app are improved by 30%. 
The biggest benefit of the GP2 is that the maximum frame rate has doubled across almost all video resolutions: The Hero10 can record 5.3k at 60fps, 4k at 120fps, and 2.7k at 240fps, while the Hero9 can only do 5.3k at 30fps, 4k at 60fps, and 2.7k at 120fps. I suspect we're now going to see a lot more 4k slo-mo action shots.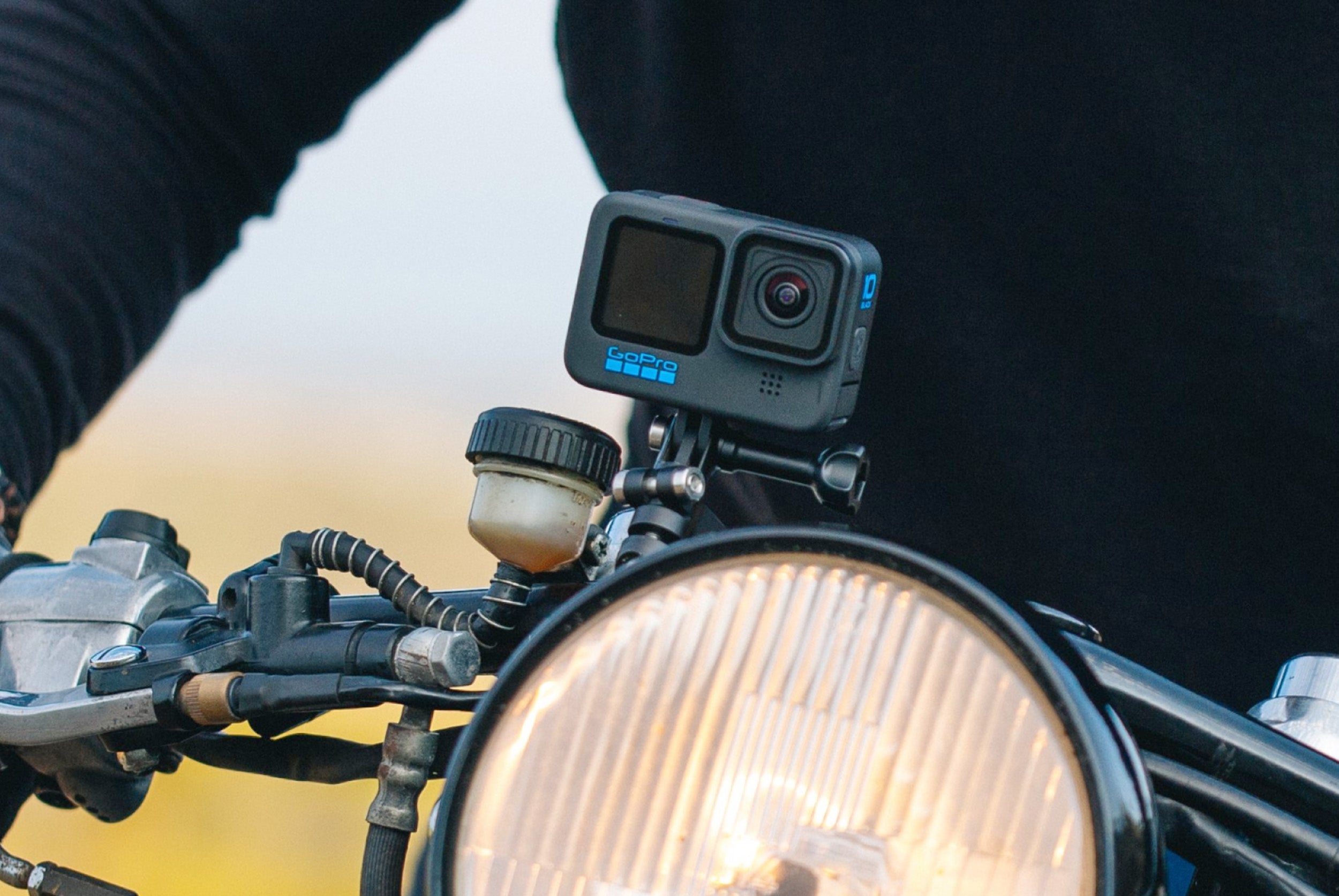 The GP2 processor also boosts low-light video performance. According to GoPro, it enables "local tone mapping (LTM) and 3D noise reduction (3DNR) that capture finer detail, more realistic textures and better contrast—even in low light."
And the GP2 processor makes the Hero10 GoPro's most capable still camera yet. It can shoot 23-megapixel RAW photos (up from 20-megapixel photos with the Hero9) or pull up to 19.6-megapixel stills from video footage. 
Image stabilization has also improved. HyperSmooth 4.0 is capable of creating smoother video in more dynamic situations. If you shoot 4K at 60fps, you can now tilt the camera up to 45º and it will still automatically level the horizon in your footage. 
On the outside, not much has changed from the Hero9 – which means it's rugged and waterproof to 33 feet, and any cases or accessories you bought will still be compatible. 
A subscription to buy a camera?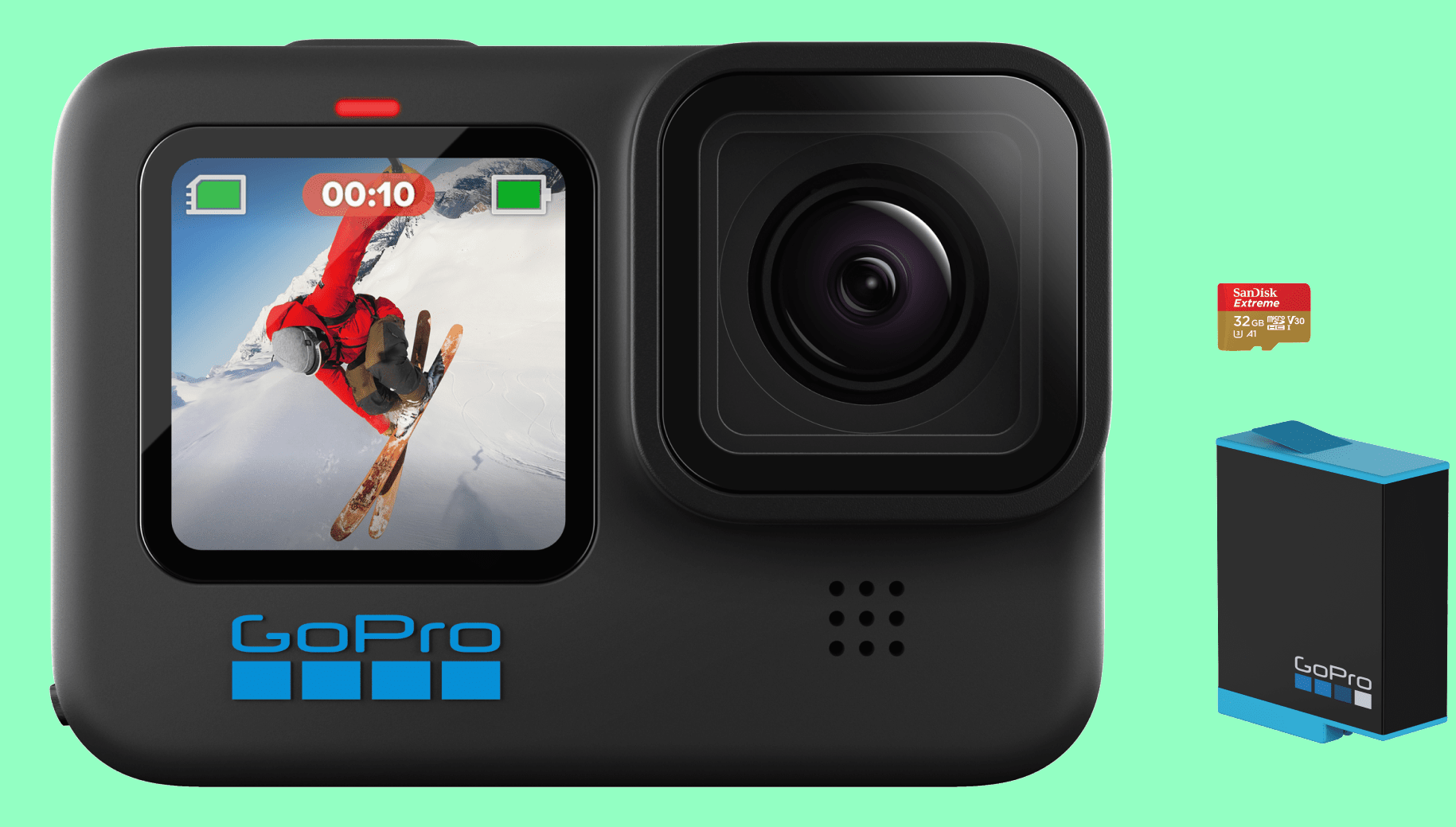 The GoPro Hero10 Black's pricing is… interesting. It's $500 to buy outright or $400 if you buy it along with an included $50/year GoPro subscription. 
$100 is a lot of money to save, so what's the deal with a GoPro subscription?
Well, your 50 bucks (or in this case, $100 discount) gets you unlimited full quality cloud backups, automatic uploads while your GoPro charges, premium editing tools in the Quik app, live streaming to Facebook, YouTube, and Twitch, and further discounts on GoPro.com. You can also trade your camera in, "no questions asked", twice a year – though GoPro keeps the $99 charge for doing so pretty quiet in their marketing. 
We have to assume that GoPro's aim here is to get some sweet sweet recurring revenue—which is smart given the somewhat shaky financial situation the company's experienced—and, that by enticing people to sign up for free, they'll use it enough that they'll have no choice but to pay $50 next year. If you go in eyes open, it's a great way to save some money off the retail price. Just make sure you don't accidentally let the subscription roll over. 
When is the GoPro Hero10 Black available?
The Hero10 Black is available now for $500 – or $400 with a one-year GoPro subscription. It's a big upgrade over the Hero9 Black, which is still available for $400 ($350 with a GoPro subscription). The Hero8 Black also stays in the lineup as a cheaper option—it costs $300 (or $280 with a GoPro subscription).