Panasonic Lumix GX8 Camera Test
Panasonic breaks through the Micro Four Thirds glass ceiling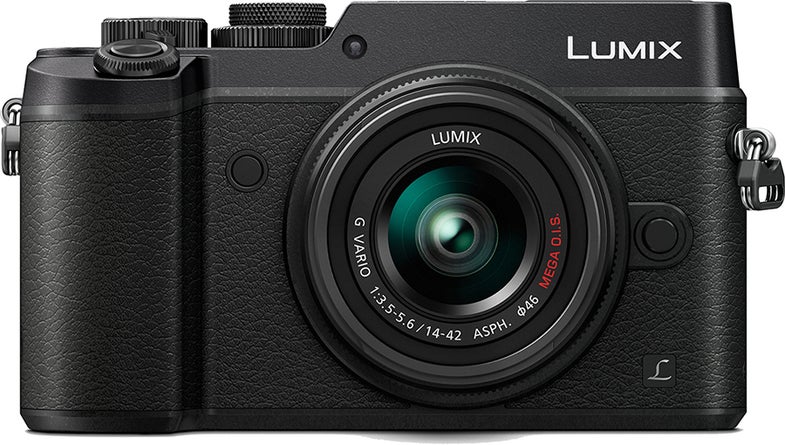 We may earn revenue from the products available on this page and participate in affiliate programs. Learn more ›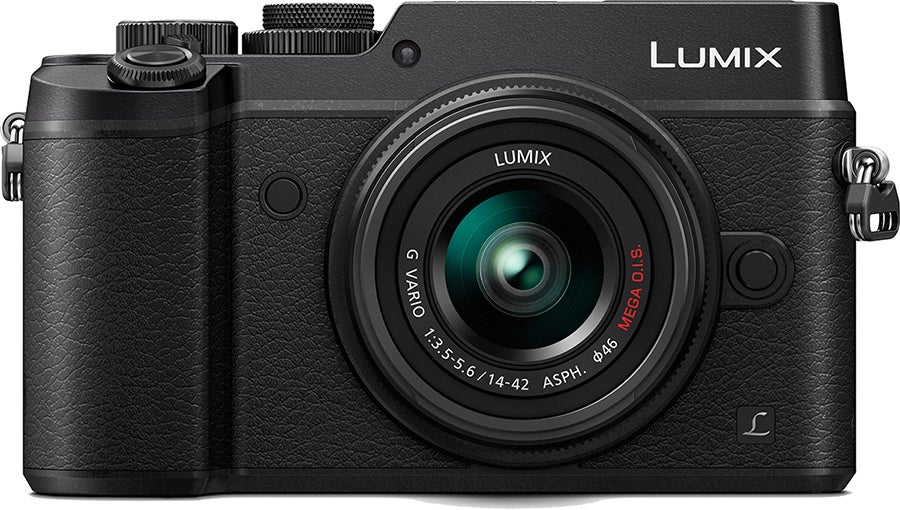 For years now, despite APS-C and full-frame sensors adding pixels with seeming abandon, the Micro Four Thirds crowd remained at 16MP for its top pixel count.But now, with Panasonic's new Lumix GX8, the number has grown to 20.3MP. This update to the GX7 also adds 4K video recording, Panasonic's 4K photo mode, dual image stabilization, and a few changes to the design of the body.
Given that the GX7 was one of our favorite Micro Four thirds bodies of its generation, we were eager to put the Panasonic Lumix GX8 ($1,198, street, body only) though the paces in the Popular Photography Test Lab and out in the field.
In the Test Lab
The GX8's extra pixels seem to be what was needed to bring the GX line back to an Excellent overall image quality rating. Plus, superior noise control let the camera keep that rating from its lowest sensitivity of ISO 100 up to ISO 800.
In our color accuracy test, the Panasonic Lumix GX8 earned top honors with an average Delta E of 7.9 that falls that falls just below our cutoff of 8 for an Excellent rating in this test, where lower scores are better.
While noise has usually been the limiting factor for the image quality ratings of all Micro Four Thirds cameras, it was resolution for the GX8 that bounded the span of ISOs at which the camera earned an Excellent score. The GX8 turned in 2660 lines per picture height at ISO 100. It holds its resolving power impressively as the sensitivity rises, with 2610 lines at ISO 400, and 2550 at ISO 800.
As sensitivity rises from there, the resolution drops off more severely. At ISO 1600 the camera captured 2340 lines, dropping to 2100 lines at ISO 6400, 2010 lines at ISO 12,800, and finally 1925 lines at ISO 25,600.
The GX8's most impressive lab test results were for noise. The custom version of SilkyPix that Panasonic ships with the camera uses default settings for noise reduction that are tailored to each sensitivity setting. This is great—it gives photographers who are new to processing RAW images a good starting point and, since it shows the default numerical settings, you can get a feel for how any manual adjustments will compare. It also gives us a sense of what Panasonic thinks is the best balance of noise reduction and resolving power.
The Panasonic Lumix GX8 kept noise to a Low or better rating on our scale all the way up to ISO 6400. The camera scored Extremely Low (the top rating in this test) from ISO 100 through ISO 1600. Noise didn't reach Unacceptable until its highest sensitivity of ISO 25,600. Panasonic only recently started to provide proper noise reduction defaults, so comparisons to previous tests will look odd. However, the GX8 manages to improve over the GX7's test results significantly.
Panasonic's new dual image stabilization system, much like Sony's five-axis system, lets the sensor-shift stabilization in the camera body work in tandem with the optical stabilization in the lens.
When we used it with Panasonic's 12–35mm f/2.8, with the lens racked out to its full-frame equivalent of 70mm, our testers were able to get an average of 3 stops of shutter-speed advantage. So, if you'd normally want a shutter speed of 1/80 sec when handholding at a 70mm equivalent field of view, you could likely get by with a shutter speed of 1/10 sec. If your subject is moving, it will still blur, but stationary objects in the scene should be sharp.
In the Field
Panasonic made some substantial differences in body design with the Panasonic Lumix GX8 compared to the GX7.
The grip is more prominent and more comfortable to hold. The shutter button is moved forward a bit and angled forward for better ergonomics. There are still two command wheels, but the clickable wheel that had been embedded in the camera back on the GX7 has been replaced with a wheel on the camera top with a small button embedded in it that lets you switch between two configurations for these two wheels. This can be really helpful if you like direct access to numerous settings through a command wheel. The mode dial moves left, placed atop another dial for exposure compensation.
While we initially felt it a bit of a stretch to move that dial with a thumb, we eventually adjusted and could use it quickly and accurately.
One downside to the redesign is that the exposure comp dial sits where the pop-up flash was on the GX7. So, the GX8 has no built-in flash. If you want a flash, you'll have to buy an accessory unit, such as Panasonic's DMW-FL360L ($227, street), for the camera's hot shoe.
The GX8 retains its predecessor's tilting electronic viewfinder, which can come in handy when shooting at low angles. If you're shooting really low to the ground, you'll likely end up framing instead with the articulating LCD touchscreen that flips out to the left side of the body and tilts up and down.
As is often the case with Lumix cameras, this one has lots of buttons, a good number of which can be programmed for different functions. By combining the touchscreen controls, also highly customizable, with the hard buttons, Panasonic makes it really easy for you to customize your controls in ways that enhance your own shooting experience.
While we weren't able to provide a full critical assessment of the 4K video capture, the footage we captured looked quite nice when played back through the camera itself. The HD footage we shot also looked very nice, showing very minimal jello effect on fast-moving subjects and offering plenty of detail and very pleasing colors.
Burst shooters will likely sit up and take notice when they see that the GX8 captures up to 8 frames per second for up to 30 RAW frames or 100 JPEGs per burst. However, the EVF will blank out some during the burst at that speed making panning a tad difficult and it'll slow to 6 fps if you have continuous AF enabled.
If you dial down to the medium burst speed of 5.5 fps, you'll have a near-constant view during burst that is more akin to what DSLR shooters get. That's still fast enough for most amateur sports, and we found that the subject tracking did a good job of keeping up even with the 6 fps mode.
While the Wi-Fi worked very well after our setup, we did stumble a little bit when trying to connect the camera to a Samsung Galaxy S6 for the first time. We eventually found that the easiest way to pair them initially is to download the Panasonic Image app and start it. Navigate through the camera's menus to Wi-Fi Function, then New Connection, then Remote Shooting and View. The camera will display a QR code; select QR from the app's home screen, place the displayed code into the blue box on the app's screen, and the devices will pair themselves. Subsequent connections will then go very smoothly. The main problem we encountered was getting lost within the many Wi-Fi options that are available.
The Bottom Line
The Panasonic Lumix GX8 is a well thought-out upgrade to the GX7. We were hard pressed to find a camera to compare it with, as most in this price range are either significantly larger DSLRs or more outdated models, such as Fujifilm's somewhat long-in-the-tooth X-T1. The Fujifilm sports a 16MP sensor, so its test results trail slightly behind the GX8. Plus, if video recording is important to you, the GX8 is a better choice than the Fujifilm.
Current GX7 owners may rightfully be tempted to upgrade to the GX8, since it provides both better image quality and a more comfortable and high-end shooting experience. However, with these comes a heftier price tag. When the GX7 was first announced, it went for $999 (body only), some $200 less than the GX8 now. We can't decide how to spend your money for you, but we can say that we are happy to see real progress as Micro Four Thirds moves beyond the limits of 16MP.
Test Results