New Blurb App Is A Simple Way To Build Photo Books On iPad And iPhone
A simple interface for bringing mobile photos into the real world.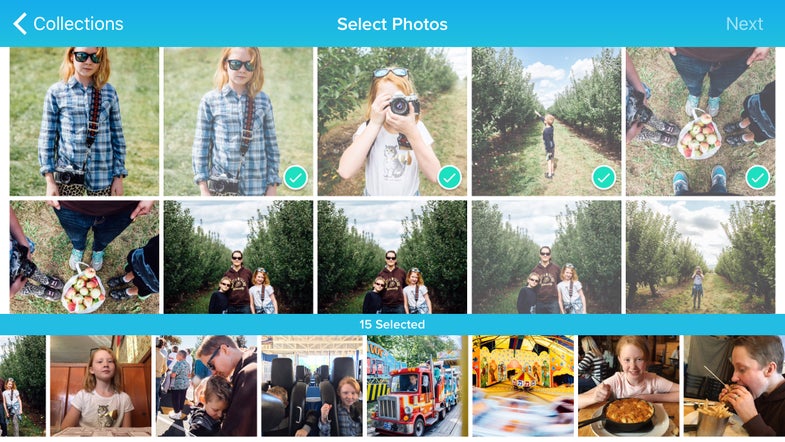 We've been talking more and more about printed images lately, and that includes photo books. Now, Blurb has announced a new mobile app for iOS that allows users to create photo books directly from a iPhone or iPad's camera roll.
There are two sizes of books available, 5-inch and 7-inch, both in a square page format. The 5-inch books start at $14.99 and come with 20 pages, which each additional page costing $0.20. The 7-inch book has the same starting page count, but costs $29.99 to start, with each additional page adding $0.25 to the price.
The interface is really snappy and intuitive, which makes putting together a book pretty simple, especially if you keep your smartphone photos organized. The question, of course, is if people really want to turn photos from their phones into books. The price is certainly right on the 5-inch books, and Blurb has a solid reputation for offering good products.
Combine this with a tablet running a real editing program like Adobe Lightroom Mobile and you could probably actually make some pretty great things. The app is available now.