Samyang Finalizes its Modified 35mm f/1.4 AS UMC Lens
First announced at Photokina 2010, the new version is smaller and features a DOT scale.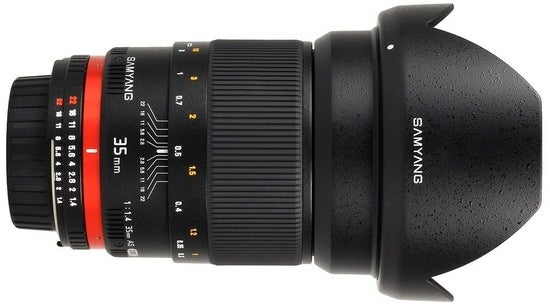 We may earn revenue from the products available on this page and participate in affiliate programs. Learn more ›
Samyang announced a modified version of its 35mm f/1.4 AS UMC lens—the new version of this manual focus prime is slightly smaller and includes a Depth of Field Scale. It also features a bright red metallic aperture ring.
First announced at Photokina 2010, this prime will available in all major mounts including Canon, Nikon Pentax, Sony, Samsung NX and Micro Four third mounts.
No exact date has been given for when the Samyang 35mm f/1.4 AS UMC will officially hit shelves, however it seems sometime in late spring is a good bet. The lens will run you about $530.
For more information on the lens and to see sample images taken with it, head to: http://samyang.pl/.
From: Photographyblog.com