Behind The Scenes: This Is What It Takes to Make a Barbie "Dreamtopia" Photoshoot
Some interesting insight, but watch on mute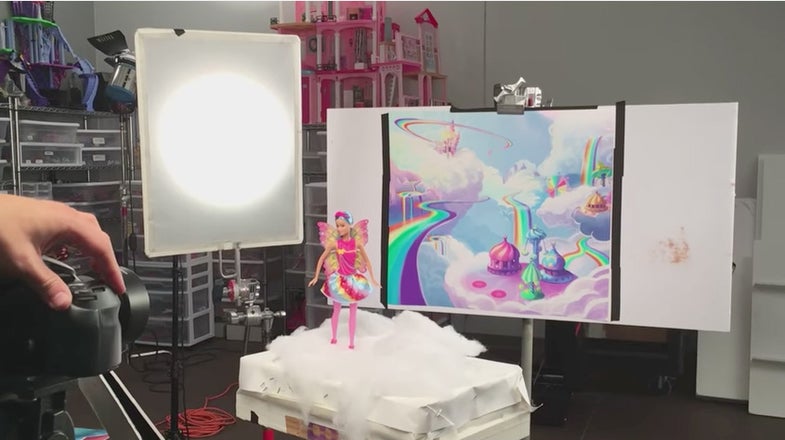 Commercial product photography is a fascinating thing. An intense amount of preparation and work usually go into making an image that looks rather basic by design. When you're doing a photoshoot for something called Barbie Dreamtopia, however, things get a little more exciting—there's a lot more glitter.
This is honestly more insight than I would expect a Barbie behind-the-scenes video to really provide. We get to see the prep of the backdrop, the styling of the dolls, the image capture process, and even some of the image review process where everyone gathers around the tethered laptop. It's also interesting to watch the stylist primping the dolls by brushing on oil to make their plastic "skin" and hair shinier.
Barbie is big business and this is a serious shoot for a rather large-scale commercial product, so the team is using a medium-format digital camera (Phase One, if I'm not mistaken) as part of a really legit product photography setup. If you have never been a part of a shoot like this, the collaboration really is the best part, assuming everyone is on the same page. If there's a personality clash, it can sometimes be a real grind.
Sorry if this ruins some of the magic behind Barbie's dream land. I'm also sorry for that song.