Base Object 005 Aluminum Camera Stand Is Pretty, Probably Superfluous
Class up your work space with a stand for your camera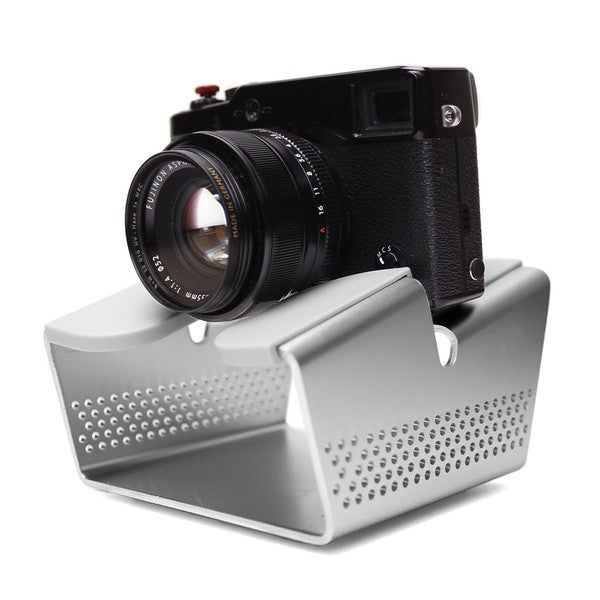 We may earn revenue from the products available on this page and participate in affiliate programs. Learn more ›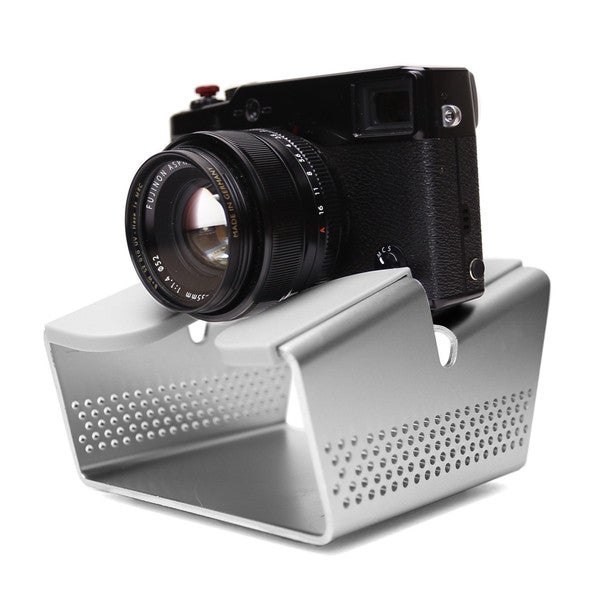 Organizational tools can be very addicting, especially when they promise to clean the clutter from a busy desk. Ultra-hip company Base has just released a uniquely-designed stand specifically for keeping a camera up off of a desk's horizontal surface.
The Object 005 Camera Stand is made from aluminum and doesn't have any moving pieces. There are plastic pads included with the stand to protect the aluminum frame from scuffing up the cameras and lenses. There's an open area underneath the camera where the strap can be coiled or other small accessories can be stored.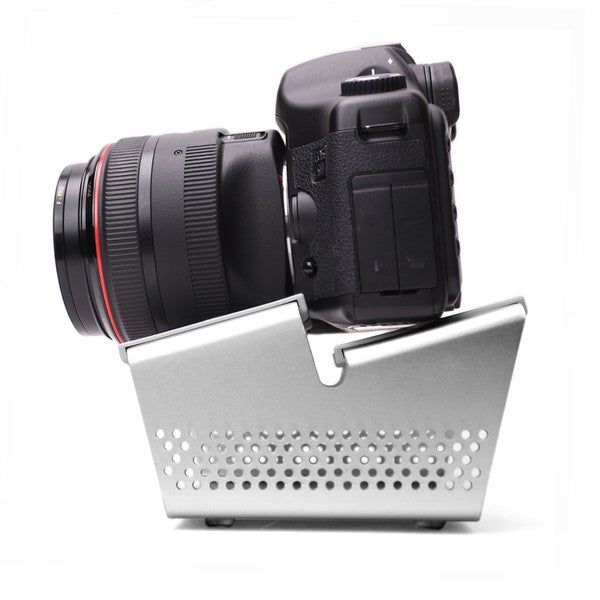 I know, some of you are already in the comments section saying how useless this is, and in many cases, you're probably right, especially considering the $44 price tag. But, I can see this being something that would fit really nicely into a studio setting or even just a regular photography workspace that's more organized than mine.
You can currently order the stand directly from Base and it's meant to work with both mirrorless and DSLR cameras.