Adobe Releases Premier Elements 11 Editor and Quick Editor To The Mac App Store
A new version of Premiere Elements 11 makes video editing quicker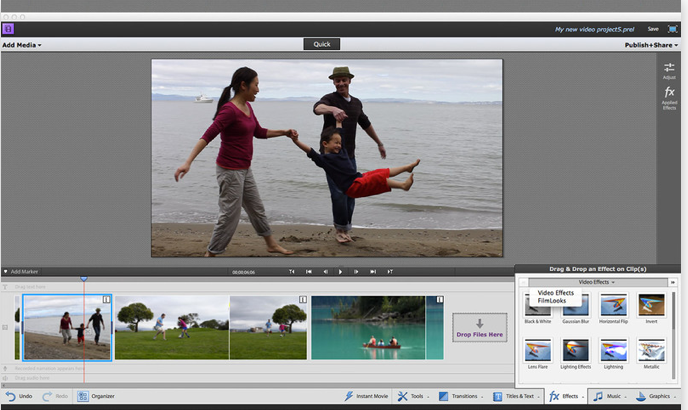 We may earn revenue from the products available on this page and participate in affiliate programs. Learn more ›
Video editing can be a tough thing to get into, especially if your brain is already wired to operate photo editing software. Adobe's new version of Premiere Elements 11, however, comes in two flavors, including a very basic version meant to take make the learning curve a little less severe.
Adobe is offering the standard version of Premiere Elements 11 Editor in the app store for $79, but now there's also a Quick Editor version, which cuts down on the bells and whistles, but makes things a lot simpler. It's also a lot cheaper, checking in at just $29. If you want the full version of Premiere Elements, which includes a video organization component, you can still get it from Adobe.com for $99.
The Quick version simply uses only the "quick" options you can already find in the full version of the software. You lose the ability to make fine tweaks, but for casual users, that might not even be an issue.
They're available today. It will be interesting to see if users are willing to fork over the extra $30 when the less-robust iMovie comes baked into OS X for free.
Both Adobe titles are available in the Mac App Store today.