Everything you need to know about Apple's new iPhones
Apple announced three new iPhones, a new iPad, and more.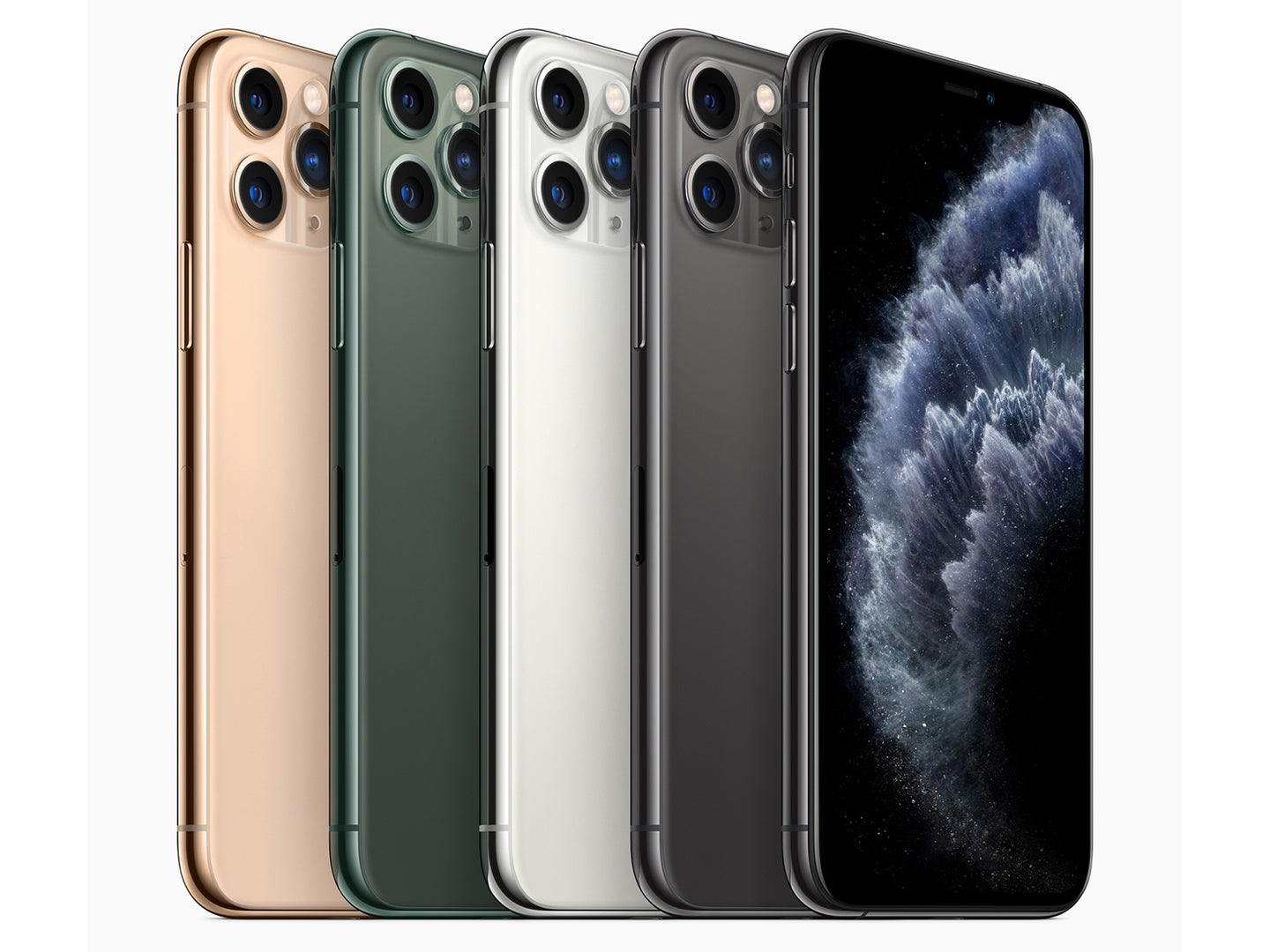 It's that time of year—summer is over, kids have gone back to school, and tech reporters and Apple followers turn their eyes to Cupertino, California, to track the iPhone news coming out of the Steve Jobs Theater.
The event just concluded and Apple released three new iPhones, all with different forms of the "iPhone 11" name, plus a new iPad and a next-gen Apple Watch with a display that stays on all the time. Here's what we know about the iPhones.
iPhone 11
The newest line is called the iPhone 11, which is easy enough to remember. (Thanks for that, Tim.) You can pick from six different colors, and the display is 6.1 inches across. On the back are two cameras—one wide angle and another "ultra wide," which takes in 120 degrees of view. Apple also boasts that the portrait mode works on pets, so you can give a picture of your cat a nice blurry background.
Another new feature is Night Mode. This is very similar to Google's Night Sight on its Pixel phones. Night Mode on iPhones comes on automatically and is designed to improve photos taken in low light. It will also boast improved video-taking features; holding down the shutter button in picture mode will automatically take a short video, for example.
The front-facing or selfie camera will fit more people into the frame if you hold your phone horizontally. Plus, you can take slow-mo videos with that front camera. Do we really need that? Not sure.
The new chip powering these phones is called the A13.
The battery in the iPhone 11 should last an hour longer than the battery in the XR. Like its predecessor, it will also have wireless charging.
It will start at $699. That's relatively cheap!
iPhone 11 Pro and Pro Max
But wait, there's another new phone. It's called the iPhone 11 Pro. It has three cameras, is made of steel, and comes in colors like gold and space grey.
The iPhone 11 Pro will have two sizes: a screen that's 5.8 inches across and another that's 6.5 inches. The bigger one is called the iPhone 11 Pro Max.
As for the new chip in these phones, we heard about how fast it is and how it's leveraging machine learning, a common strategy in modern flagship smartphones. The A13 Bionic has 8.5 billion transistors in it—the tiny "gates" that electrons pass through to make the whole thing tick. (Curious about transistors and chip size? Check out our Moore's Law explainer.)
As for those cameras, one is a wide camera, the other is ultra wide, and the third is a telephoto camera. With this setup, you'll be able to optically zoom up to four times, which is a lot for a smartphone camera.
And then there's Deep Fusion. That's the name of the new way that Apple is processing images on iPhone 11 Pros. It's a "fusion" because it mashes together nine images to create the best possible picture.
Apple also says that the video capture, and editing experience, are better than before, too.
The Pro models will start at $999, and $1,099 for the Max. Older phones will also stay on sale for less money.