Your Own Personal Carleton Watkins Collection, Downloadable Now
When you think early landscape photography, your mind inevitably leads to Ansel Adams, I bet. But if you were to … Continued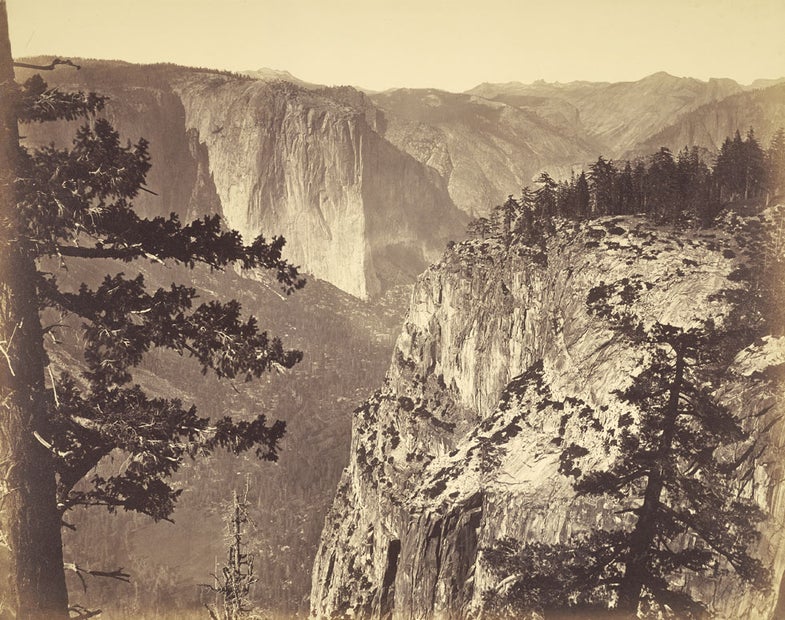 When you think early landscape photography, your mind inevitably leads to Ansel Adams, I bet. But if you were to go back in time and ask Ansel the same question, you would have undoubtedly heard the name Carleton Watkins.
Over 70 years before Adams was born, and just some 40 years after the dawn of photography itself, Watkins was one of the first to define what landscape photography meant as a genre. After moving west from upstate New York during the Gold Rush, Watkins lugged a massively primitive glass-plate negative rig into the Yosemite valley, where he photographed its majestic landscapes and mining scenes. These photographs were some of the earliest examples of conservation photography; the imagery Watkins captured help cement Yosemite's status as a national park in 1864.
The clarity and technical perfection of these images is astounding, considering the limitations of mid-19th century photo technology.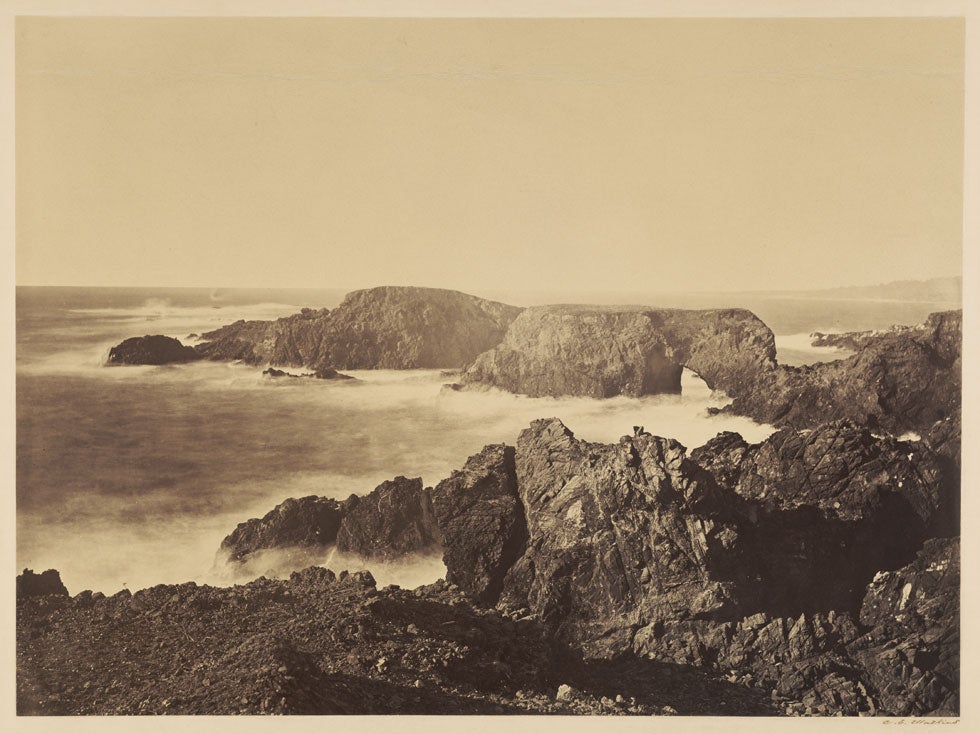 Coast View off Mendocino, negative 1863; print about 1866, Albumen silver print
The J. Paul Getty museum in Los Angeles is a major holder of Watkins's work—fitting, because his favorite subject was always California. So it is exciting that the museum has made 80 high-resolution Watkins images available online as part of their new Open Content initiative—more images than any other photographer. And according to the Getty, there's much more to come.
You can dive into the nearly 600 photographs included in the first batch here.