Winner of Foam Paul Huf Award 2015 Revealed
See photos that embody "tenderness and raw intimacy"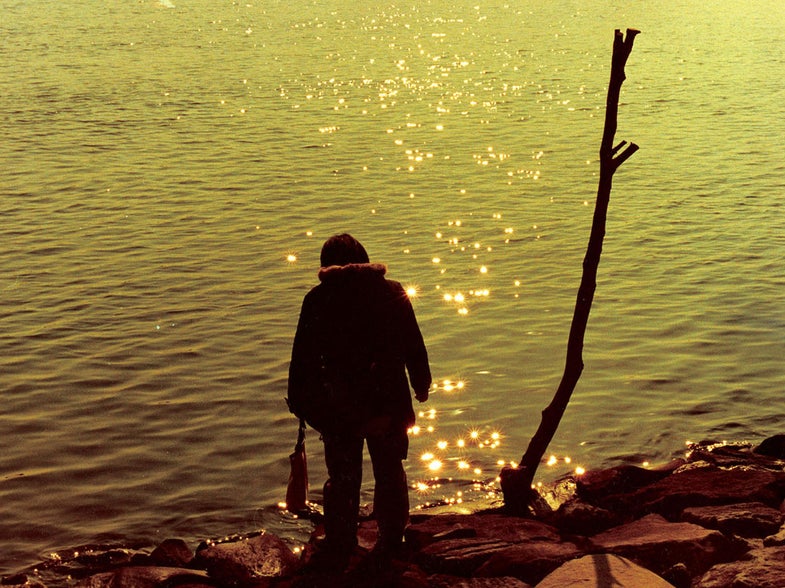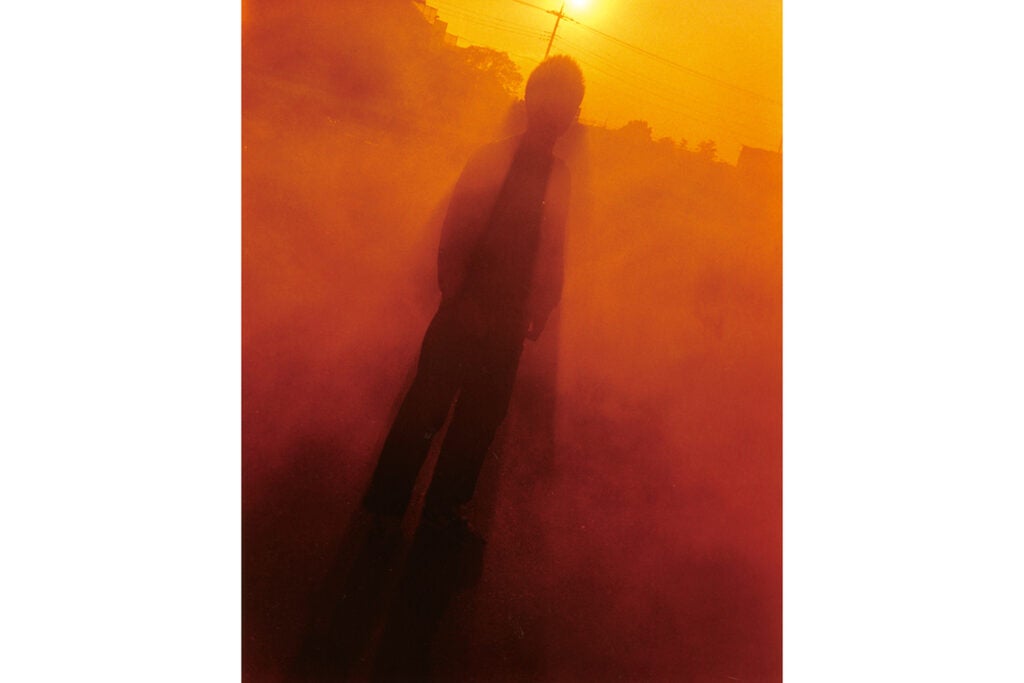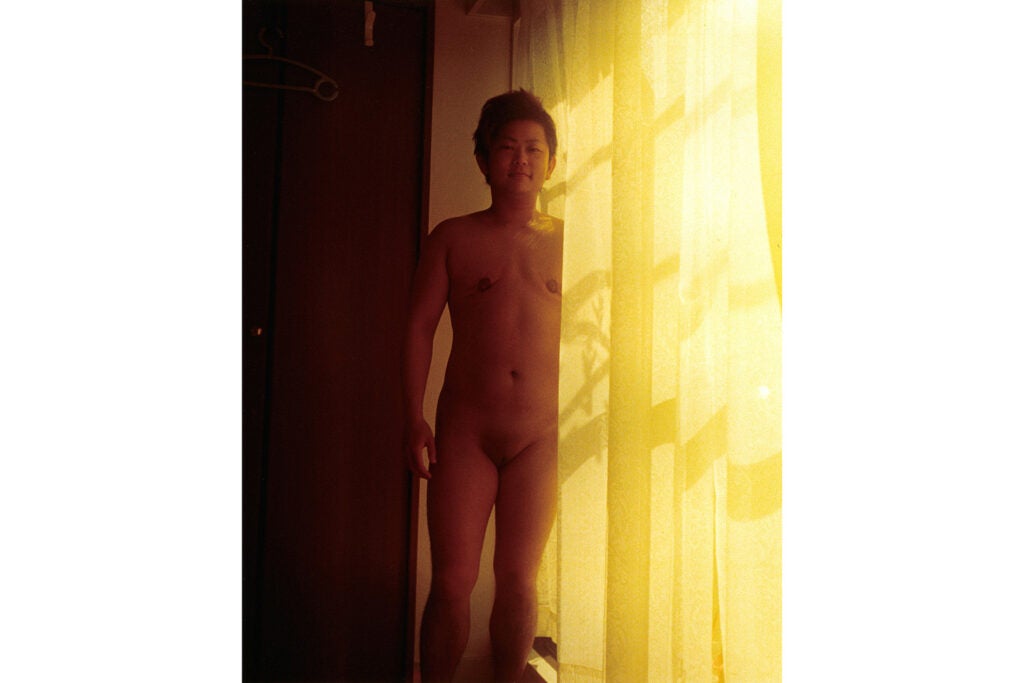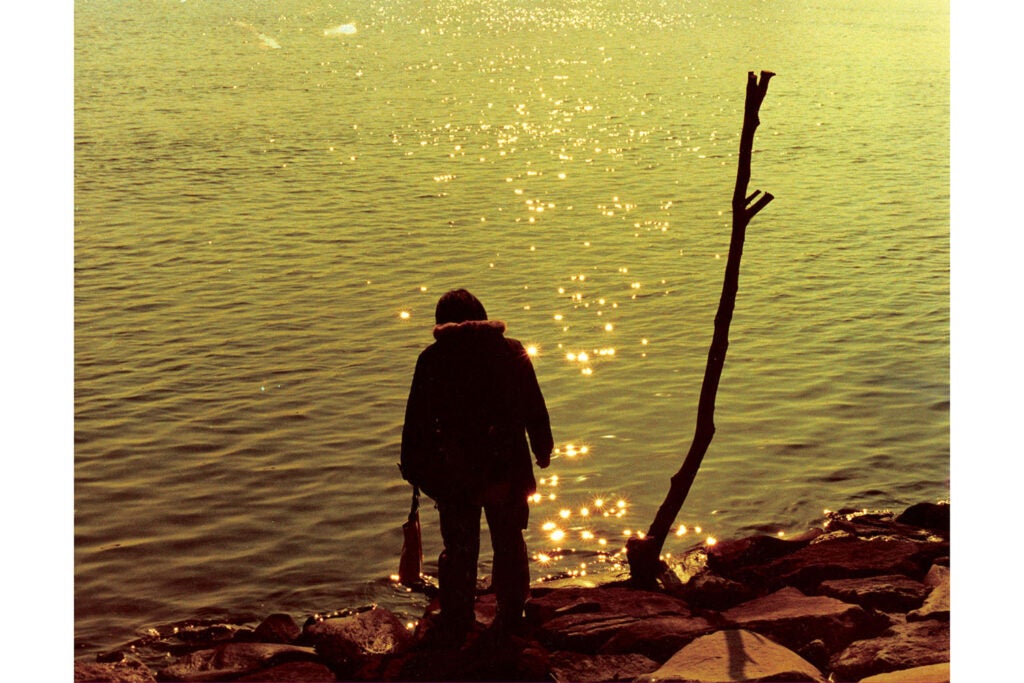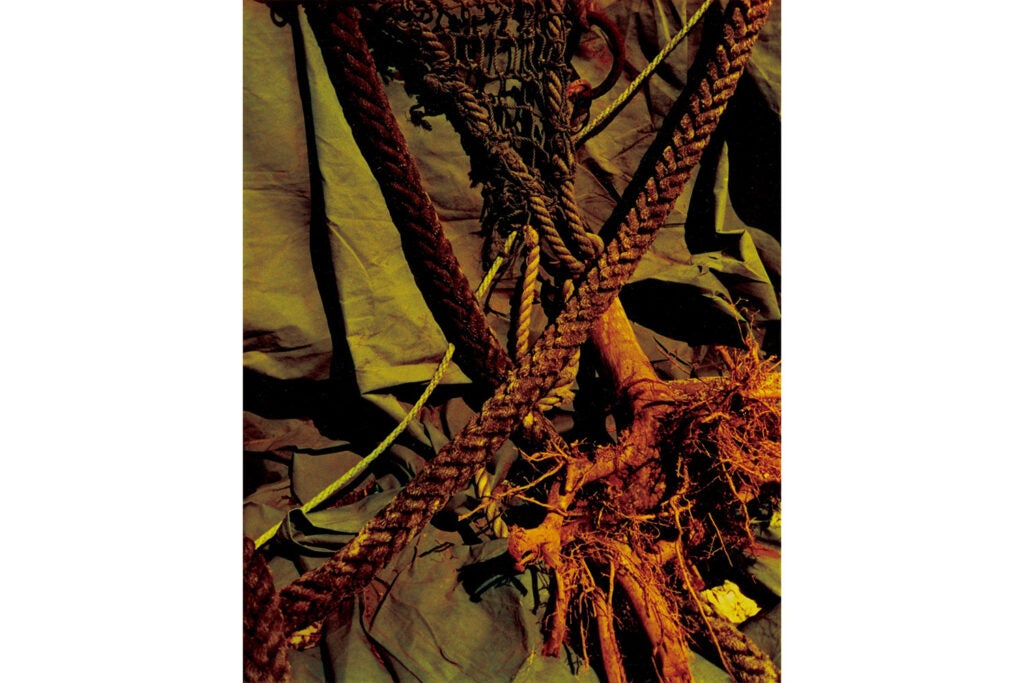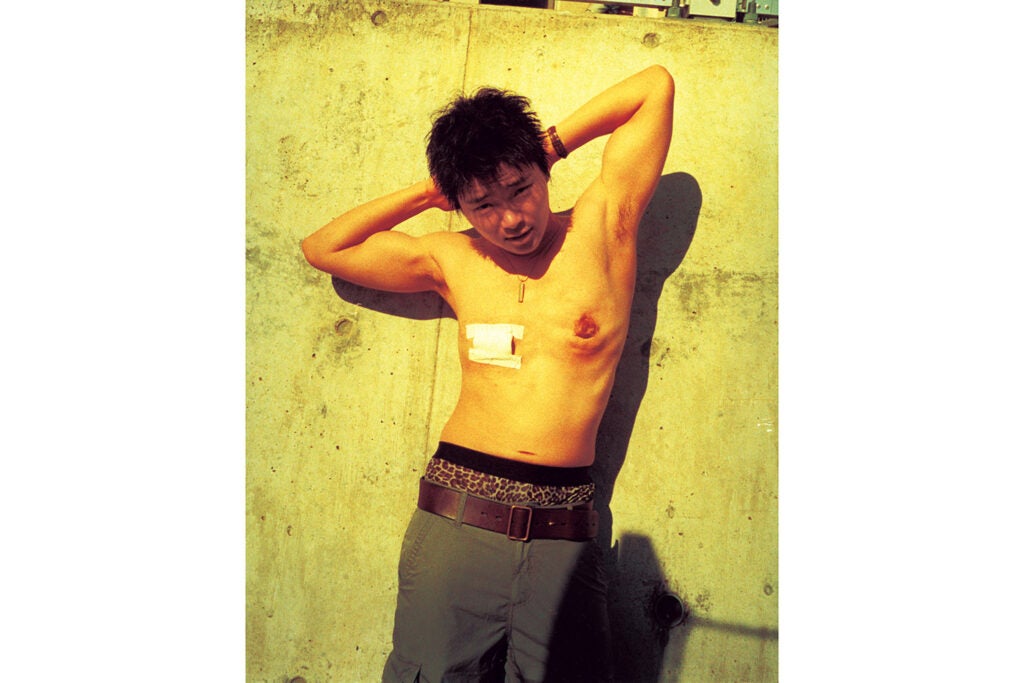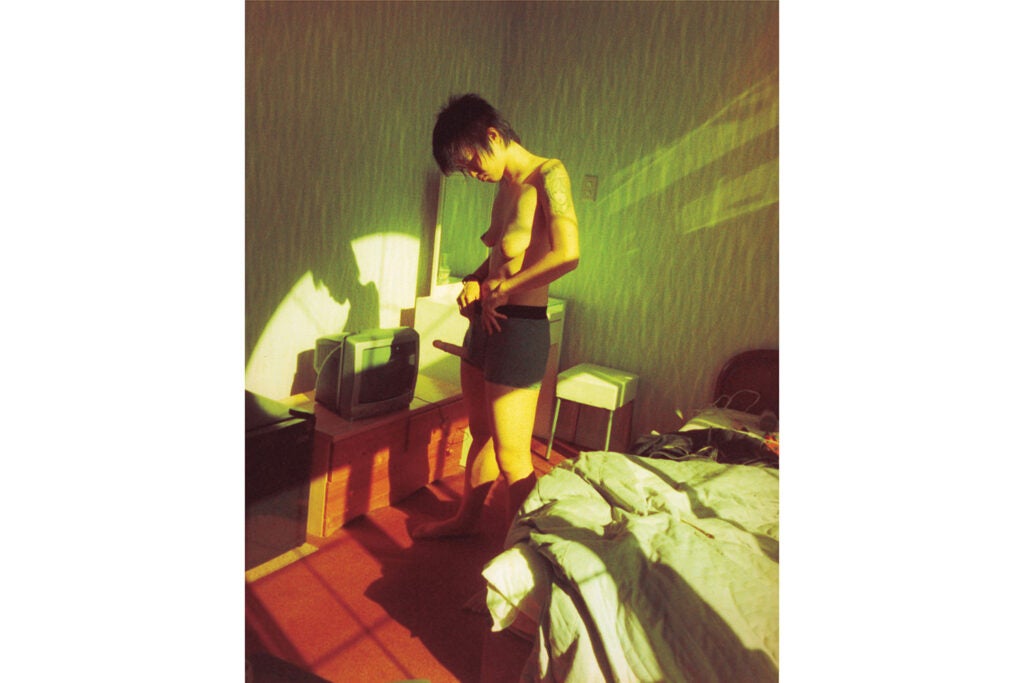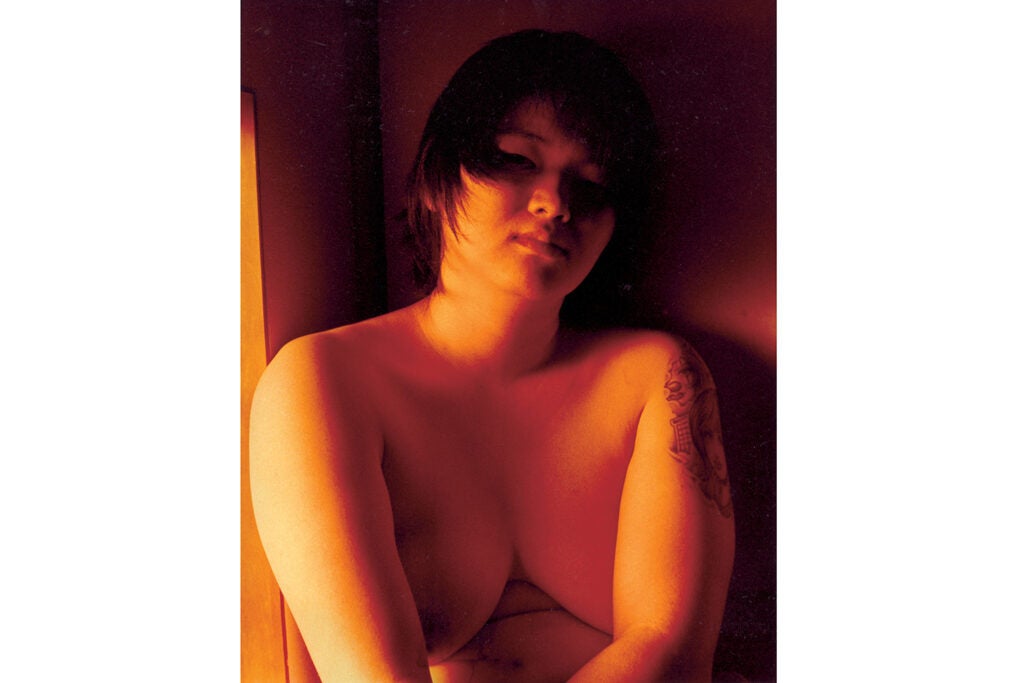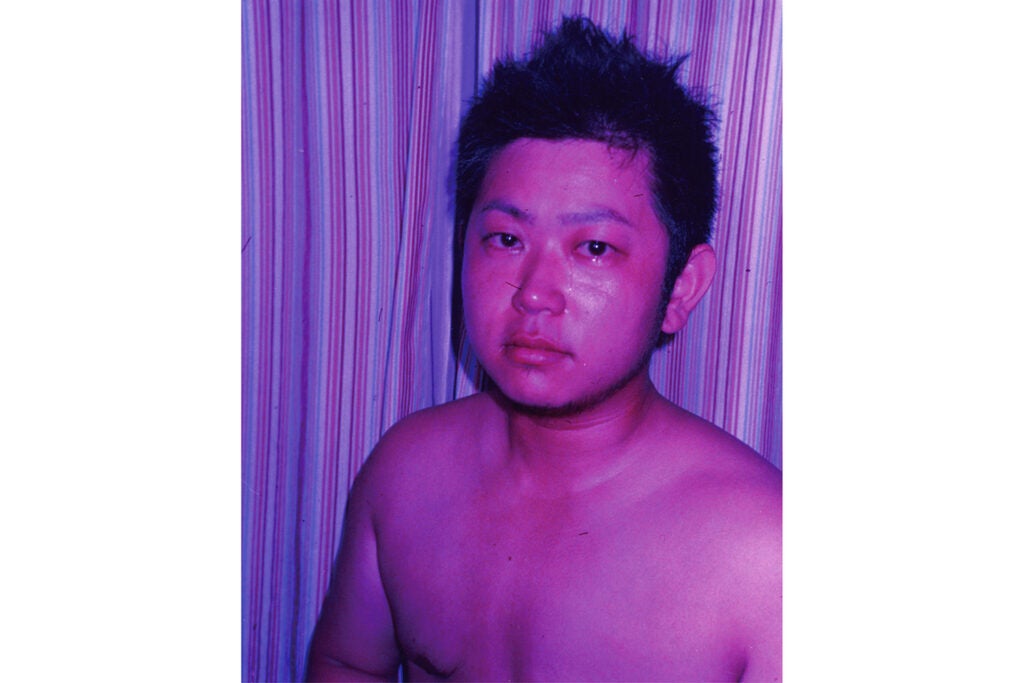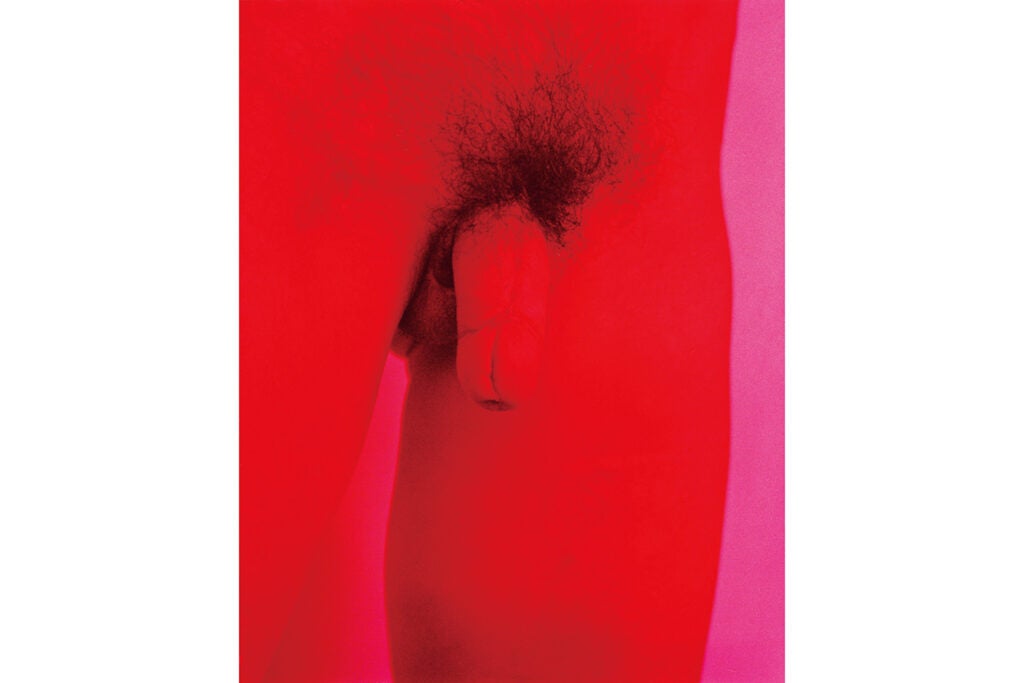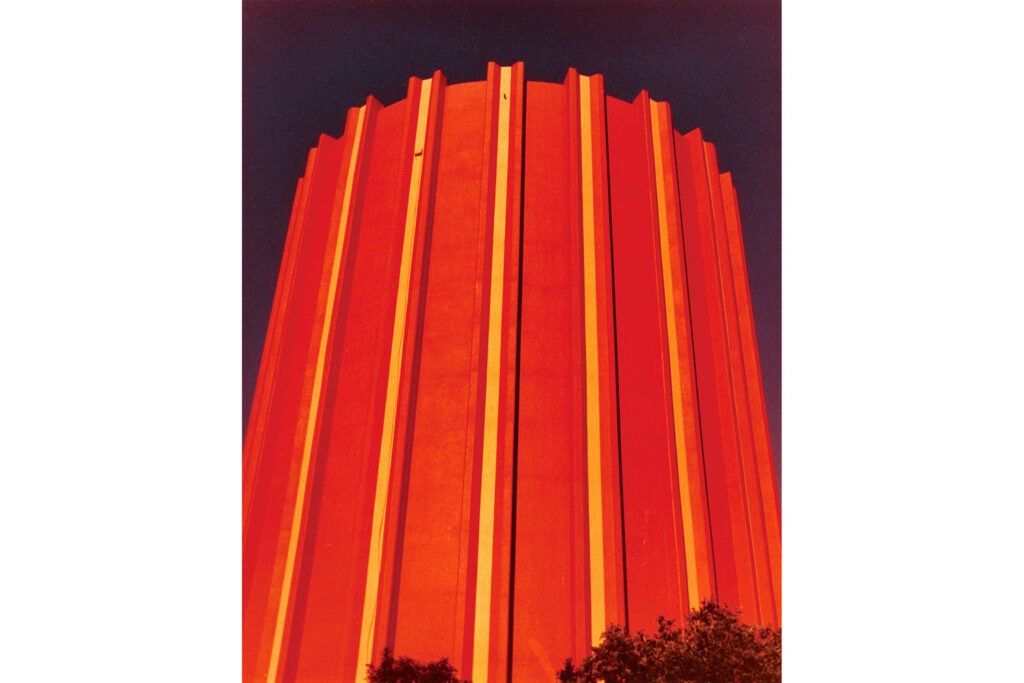 Momo Okabe has been named the recipient of the 2015 Paul Huf Award by the Foam Photography Museum in Amsterdam. Okabe, who is 34, was recognized for her projects "Dildo" and "Bible" in which she visually delves into her personal relationships with two of her transgender lovers during their transitions.
Okabe's work is, at first glance, somewhat jarring, but simultaneously taps into something incredibly delicate and personal. The images depict both human and inhuman forms, bathing them all in similarly-colored, vibrant lighting. Okabe's work is an honest portrayal of her experiences, and the rawness of this honesty is palpable in her photographs.
"I like to take [photos] of sadness and hope in life," Okabe told Lightbox" I would like to transcend it to something like a fantasy, [and] not just making a documentary work."
The Paul Huf Award is presented annually to a photographer under 35, and consists of a $22,000 prize and an opportunity for an exhibition in the Foam Photography Museum in Amsterdam. Each year the contest attracts entries from around the globe, and Okabe was chosen from a pool of 100 other nominated photographers spanning 26 countries.
"The diversity and high caliber of the submissions presented this year made for a lively review process," the jury said. "The wide-ranging approaches to the photographic medium exhibited by these young artists epitomize the open-mindedness and conceptual forwardness championed by Paul Huf. We are pleased to announce that the jury unanimously voted for Momo Okabe as this year's winner."
This year's jury consisted of Christopher McCall, director of Pier24 Photography in San Francisco, Felix Hoffmann, chief curator at C/O Berlin in Germany, Whitney Johnson, deputy director of photography at National Geographic in Washington DC, Adam Mazur, curator and editor-in-chief of SZUM Magazine in Poland, and Brett Rogers, director of The Photographers' Gallery in London.
The jury spoke highly of Okabe, stating, "We were impressed by the emotional power of her projects, and the extremely personal nature of her work. Momo combines tenderness with a raw intimacy, which is revealed through her use of color, variety of subjects, and sensitive handling of an important and complex social issue like transsexualism. She operates in the lineage of Japanese photography that is highly regarded but has created an aesthic that is uniquely her own."
This is the ninth year that the Foam Paul Huf Award has been presented to an impressive young photographer, and it has previously recognized talent such as Daniel Gordon(2014), Alex Prager(2012), Pieter Hugo(2008), and Taryn Simon(2007) for outstanding visual work.
Foam's Director, Marloes Krijnen, stated, "Every year we see the quality of the work increasing."
Okabe's work will be on view at the Foam Photography Museum in Amsterdam from Aug. 28 – Oct. 25, 2015.