William Eggleston's Groundbreaking, Vivid Color Photographs
The photographer was honored during Aperture Foundation's annual benefit gala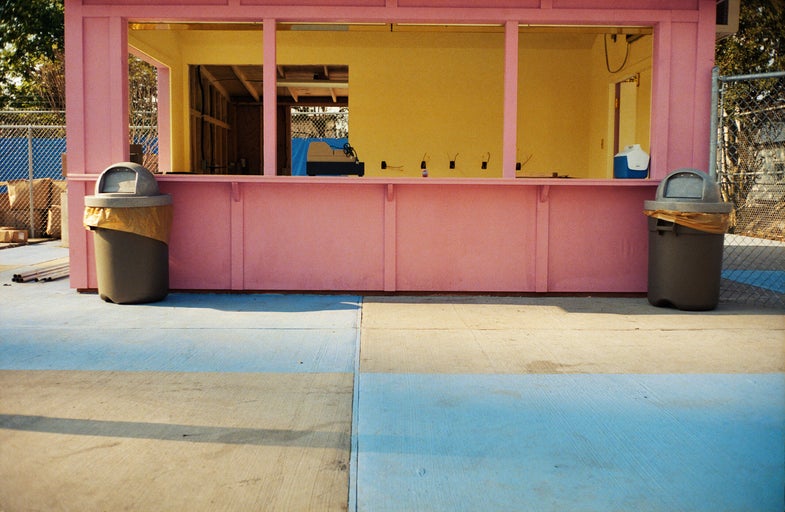 At Table 13, William Eggleston takes a cordial, seated bow in response to the accolades being delivered from the stage of the Edison Ballroom by Aperture Foundation executive director Chris Boot and Board of Trustees chair Cathy Kaplan. The man credited with revolutionizing photography with his super-saturated color photos of the oddities of everyday life is the guest of honor for Aperture's annual benefit gala and photo party, affectionately titled Dear Bill.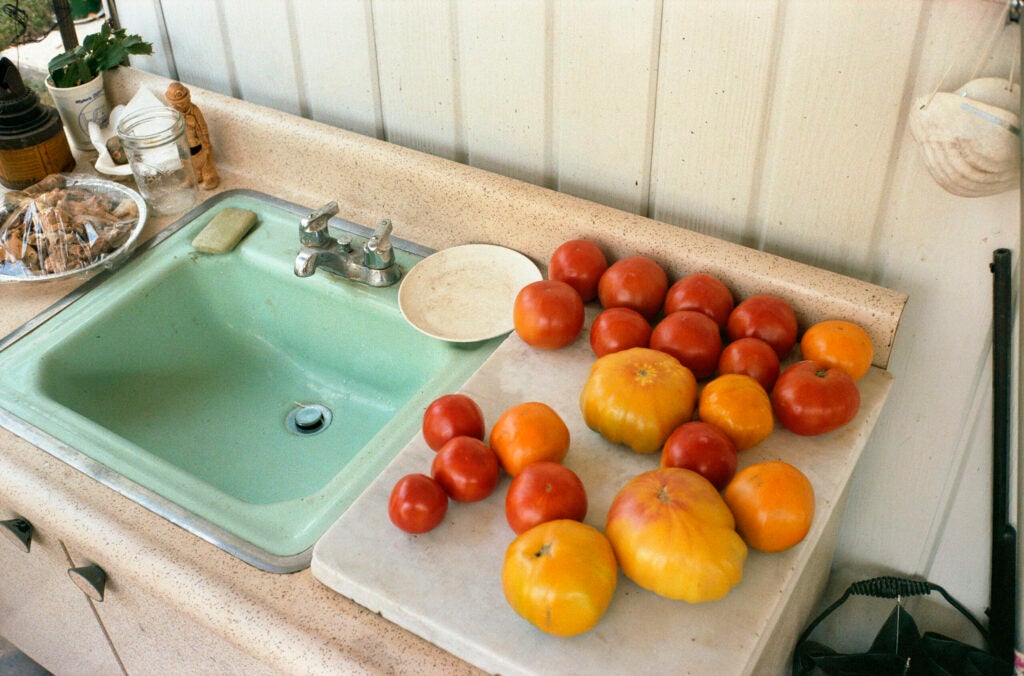 Selected Works from The Democratic Forest, Eggleston's first show with the David Zwirner gallery, opens this Thursday in New York, and includes images pulled from more than 10,000 negatives, all taken in the 1980s. Of the approximately 40 images in the exhibition, many have never been shown before but will certainly provide another opportunity to indulge in the kind of timeless nostalgia that Eggleston's photos so often inspire. On Monday night, guests were treated to an early preview of The Democratic Forest in the form of a slideshow set to live music—a fitting tribute to an artist whose work has always had a unique, lyrical sensibility that has enticed so many of us to endlessly analyze the deceptive normalcy of the scenes he captures.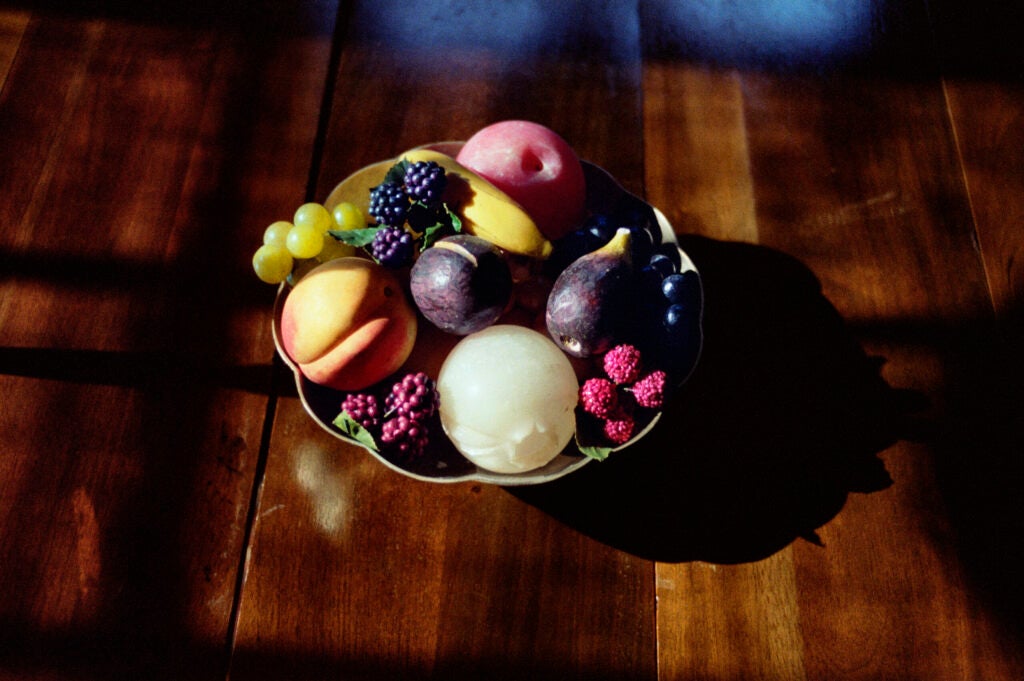 In March of 2013, I did just that, sitting in the living room of Eggleston's Memphis apartment, flipping through all three volumes of his series Chromes, which he handed me before carefully positioning a construction lamp directly over my head so I could see the images under the whitest, brightest light possible. David Lynch's Mulholland Drive played in the background, and Bill, as he had introduced himself to me a day earlier, spoke poetically of Lynch's brilliance, pausing occasionally to light a cigarette or take a sip of his drink. In his lilting Southern accent, he said how much he admired the surreal visuals of Lynch's films, his attention to color and composition, his ability to take narrative risks and huge conceptual leaps, his aesthetic prowess. After a few glasses of bourbon and under the nearly unbearable heat of a high watt utility light, I couldn't help but notice the parallels. And while Eggleston rarely describes his own work in such terms, it certainly hasn't stopped the rest of us from trying.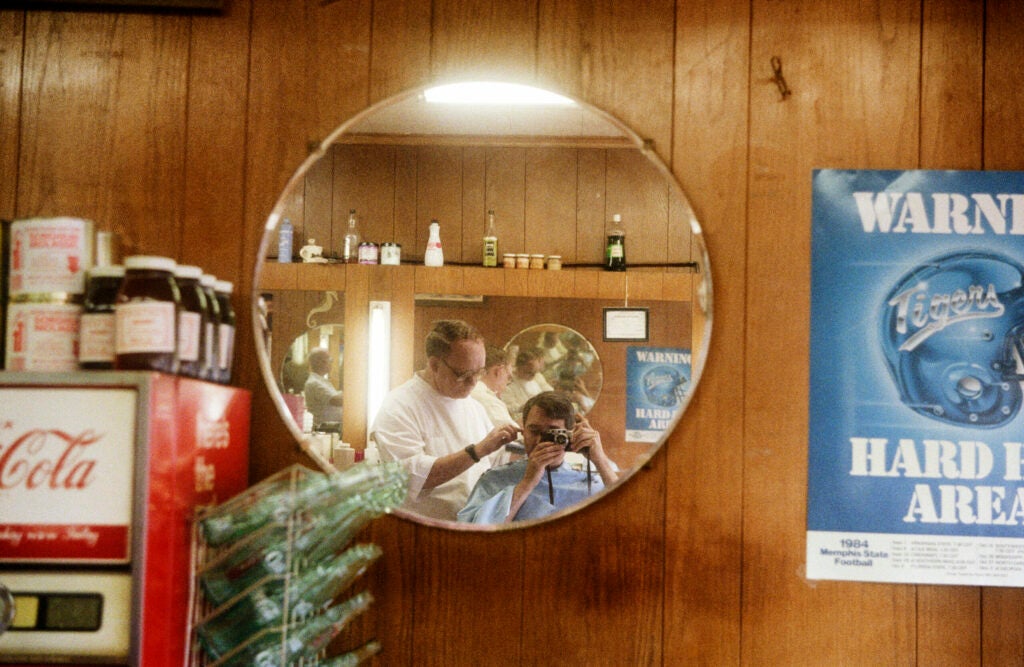 Back at Table 13, Eggleston pushes away an untouched bowl of soup as the main course arrives and collectors Sondra Gilman Gonzalez-Falla and Celso Gonzalez-Falla approach the podium to deliver their remarks. Mrs.Gonzales-Falla speaks of her initial distaste for color photography, and how it all changed the first time she saw Eggleston's iconic image of a bare lightbulb against a blood-red ceiling. Its bizarre composition and the unconventional subject matter, she says, was shocking. It was just as shocking in 2012, when Greenwood, Mississippi, 1973 and 36 other images were presented at auction in extremely limited editions and at exceptionally larger sizes than the dye transfer originals. It was a move that ruffled the feathers of the photo world and the art market, but proved once again that Eggleston is a man who sets precedents.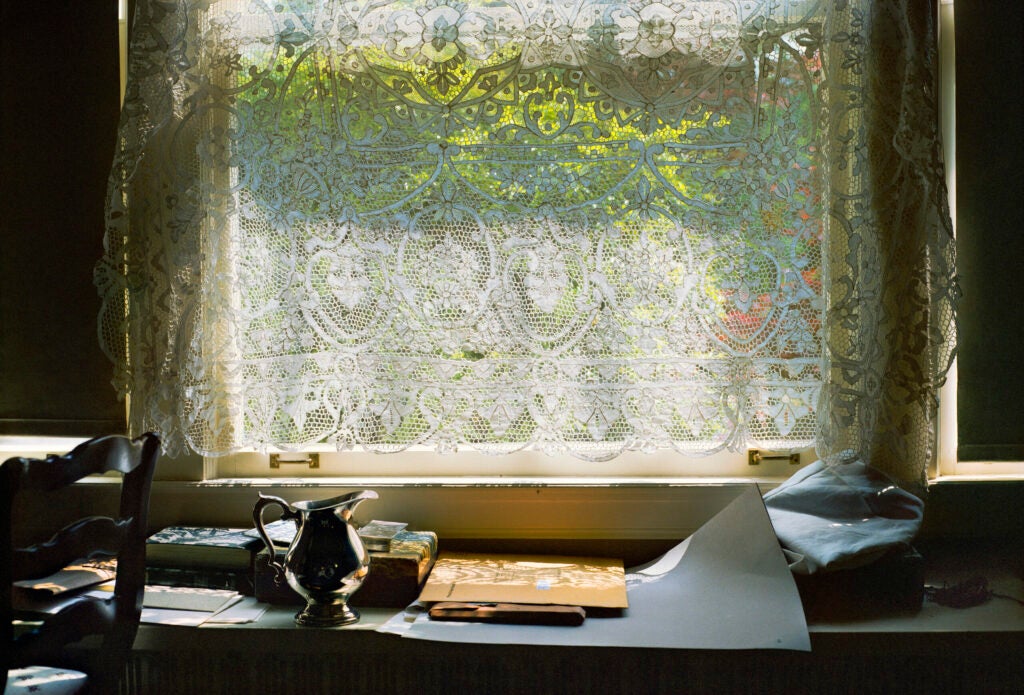 A Southern gentleman who graciously accepts awards and uninvited guests, Eggleston is also the kind of guy who doesn't stick around for dessert at his own dinner party; he dismissed critics of his landmark 1976 solo show at MoMA. He shoots with purpose and authority, and doesn't feel the need to justify his aesthetic decisions to anyone, so I was not hopeful when I asked him about the auction, and the subsequent lawsuit brought against him because of it, when I arrived, unannounced, at his apartment in 2013. But the charming and cavalier Eggleston said he was unfazed, though acutely aware of the art-world implications of his big ideas—an attitude he seems to maintain during the live auction segment of Aperture's event.
A bidder at Table 26 battled with a rival collector for a Bruce Davidson print from 1959, eventually winning the piece for $16,000. Amid the applause, Davidson stands up and takes a bow, waving to the crowd and congratulating his tablemate on their new acquisition. A Juergen Teller photo of Eggleston seated at a jet black grand piano in a Memphis parking lot gets one bid and sells at its starting price of $15,000. Eggleston smiles sheepishly, seeming to enjoy the frivolous fun of a low-stakes charity auction, nothing like the spectacle he witnessed four years ago at Christie's.
Seated at his own piano back in Memphis, Eggleston tapped out a half-improvised version of a song I almost recognized as I swirled the ice cubes in my drink softly, so as not to disturb him. He played with ease and confidence, adding notes in unexpected places, while leaving enough room for others to ring out. That same approach shows itself in Eggleston's photography, too. An eccentric aficionado who admires Bach and Bo Diddley in equal measures, Eggleston sees photography as a democratic, accessible medium, finding inspiration in the seemingly banal, and elegance in empty space. Like Bettye LaVette singing against a backdrop of barber shops and vacant lounge chairs, it's a radical vision of the beautiful and familiar.
Selected Works from The Democratic Forest will be on view at the David Zwirner gallery through Dec. 17.