Where's Wataru?
For a long time, I was bored by photographs that were trying to think. Before I moved to Japan, I...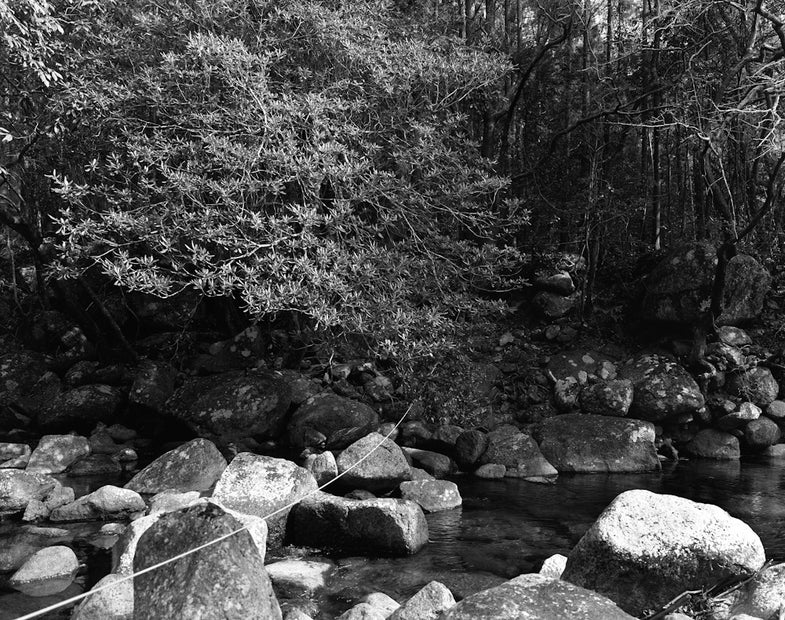 For a long time, I was bored by photographs that were trying to think. Before I moved to Japan, I would look at the new projects posted to various American photography blogs, and wonder why people had spent so much effort writing weighty statements about photographs that just weren't that exciting, as if some vaguely academic-sounding text about, say, "the space between man and nature" could make a photograph of suburban power lines more stimulating! If the photograph was good enough on its own—and I can imagine Stephen Shore, to name one person, taking a great shot of suburban power lines—then the text could help, but why even bother if the image wasn't that compelling to start with?
When I began looking at Japanese photography, it seemed to be a great antidote to this weightiness: Japanese photographers like Daido Moriyama and Nobuyoshi Araki are free spirits who shoot whatever and whenever they feel like. After four years in Japan, I now feel a little differently about snapshot culture. At a certain point—sometime after the 3/11 earthquake and nuclear disaster—I started to feel like I'd like to see at least some thought in photography. Ironically, the idea of having "pure" snapshots has left me cold, as I talked about before. So, what's the middle ground between the extremely heavy concept of American photography and the lightness of Japan?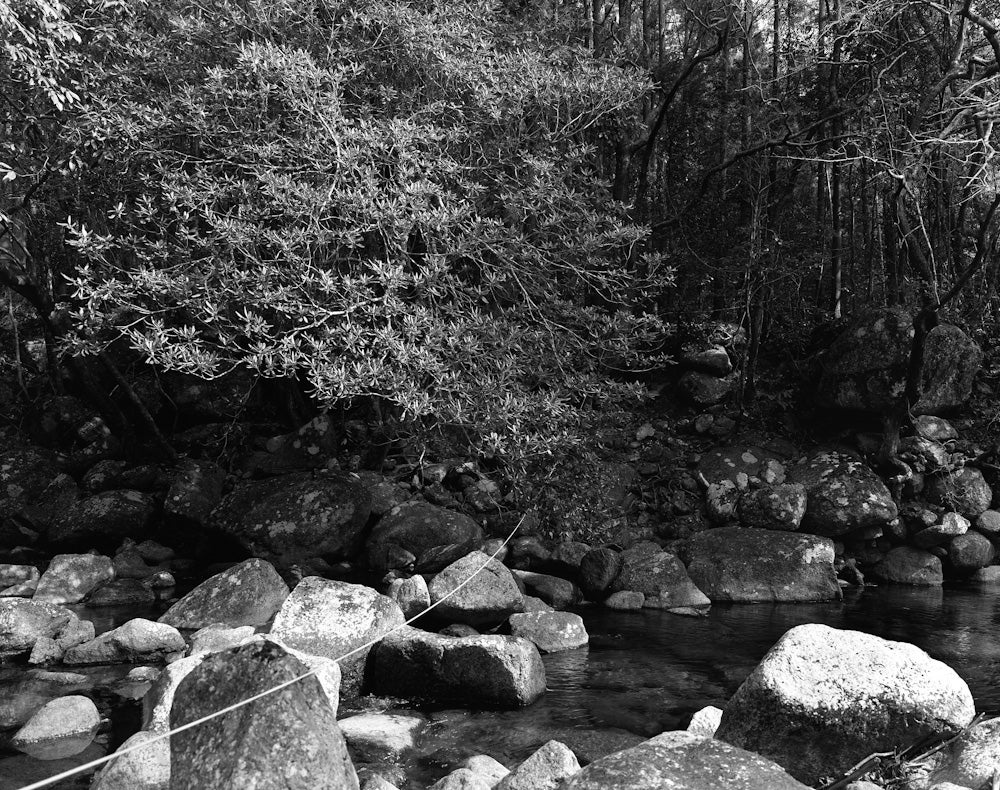 From Drawing a Line
One photographer I've found in Japan who bridges this gap is Wataru Yamamoto, a graduate student at Tama Art University in Tokyo. Because of his schooling, Yamamoto knows how to take a technically skillful photo, but he puts these skills towards games, or playful experiments. In the work that I'm showing here, Drawing a Line, he sets up a large-format camera, and then walks into a forest carrying an extremely long cable release. He gives the cord a pull to trip the shutter, leaving the "line" of the cord running through the frame. All of these photos were taken in Kumano, in one of the few virgin forests remaining in Japan. (Note that this is not Japan's "suicide forest.") The idea is simple to explain, but the images offer themselves to a number of different readings. You could see these photographs as a series of self-portraits, a strange experiment, a documentation of some land art, or even a photographic version of Where's Waldo?—Where's Wataru?, we could say. These readings are all "correct," in one sense or another.
I should make clear that I'm in no way an impartial observer of Yamamoto's work: I just published Drawing a Line as a photobook. In the course of making the book, I've come to know Yamamoto well, which is why I feel so confident about his ability to make photographs that are serious and light at the same time. He's not a "pure" photographer of chance moments, but he is very much open to chance in his projects. He's doing experiments, but not with the controlling mind of a scientist. (More of these projects are up on his website.) He's in graduate school, but he recently told me that he'd pretty much stopped going to class, to focus on his own personal work and shooting gigs. All of these qualities strike me as signs of health, and I'm always happy to find other photographers who are working in this way—in other words, seriously, but with a sense of humor about what they're doing.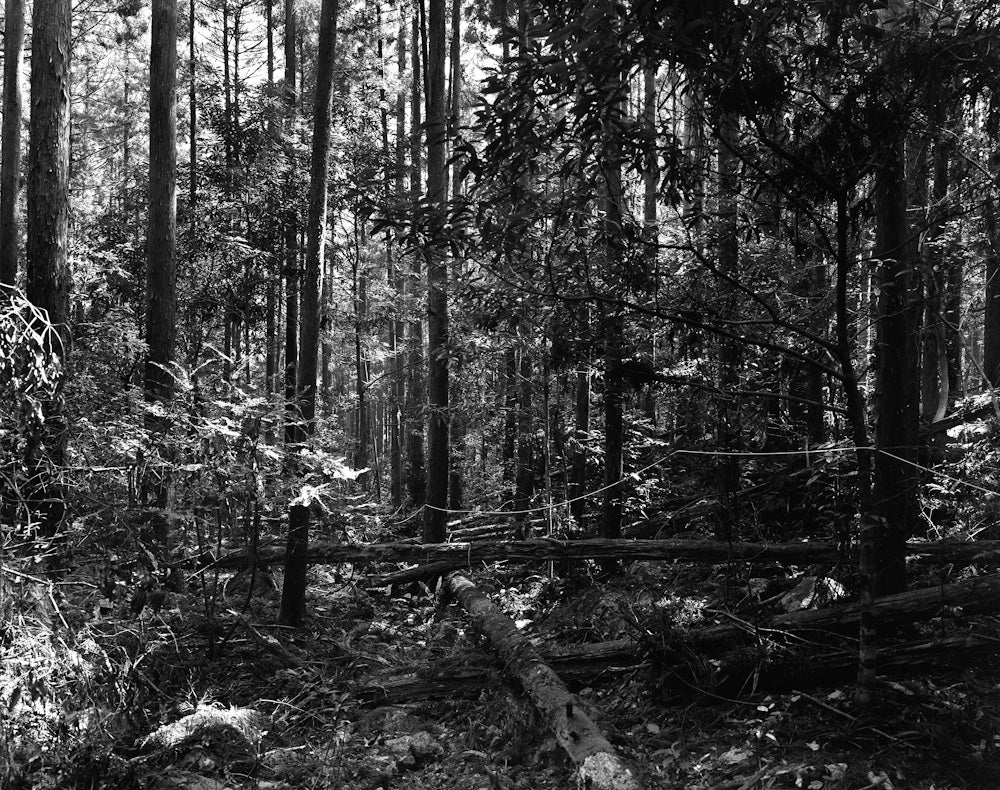 From Drawing a Line